FREE SHIPPING IN THE USA ON ORDERS OVER $150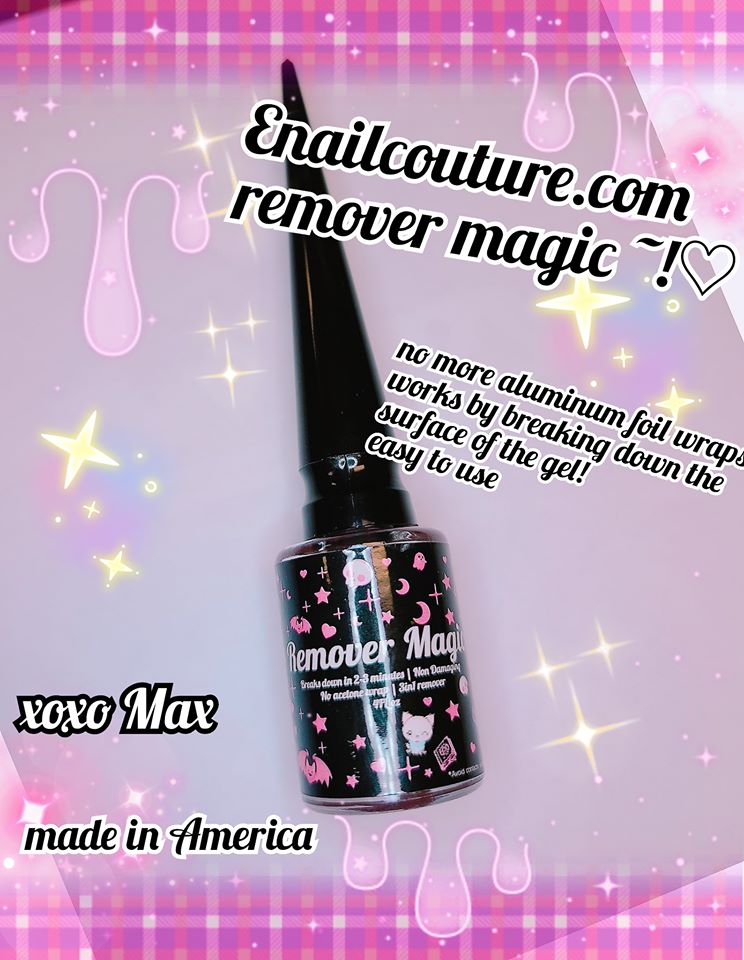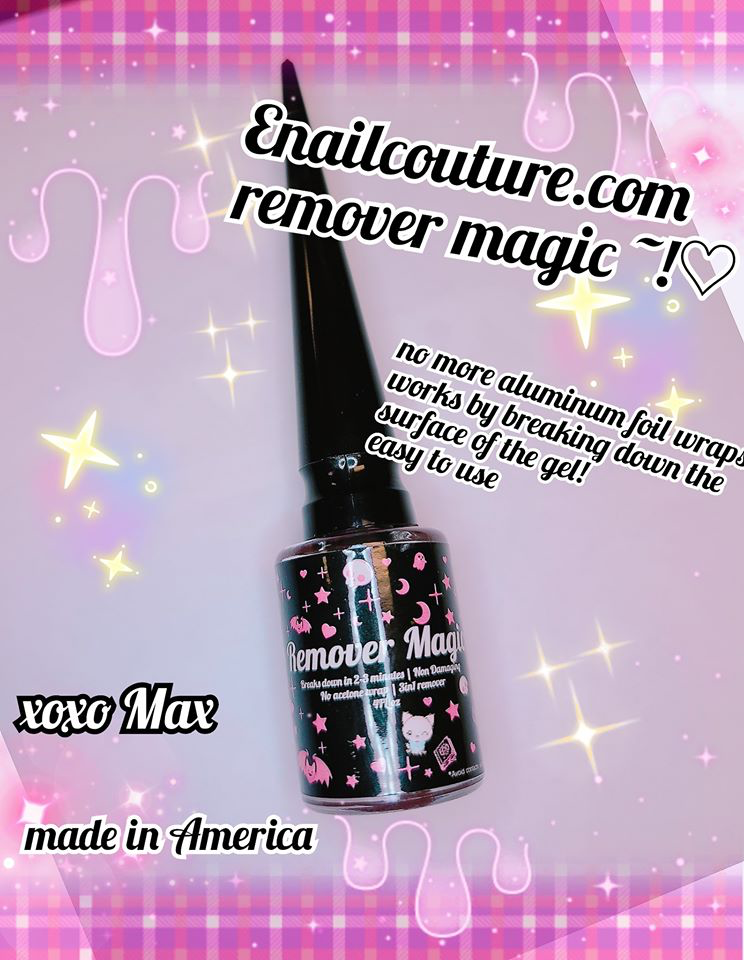 remover magic !~ (Soak-Off Gel Nail Polish Remover, Professional Remover Nail Polish Delete Primer Acrylic Clean Degreaser For Nail Art Lacquer )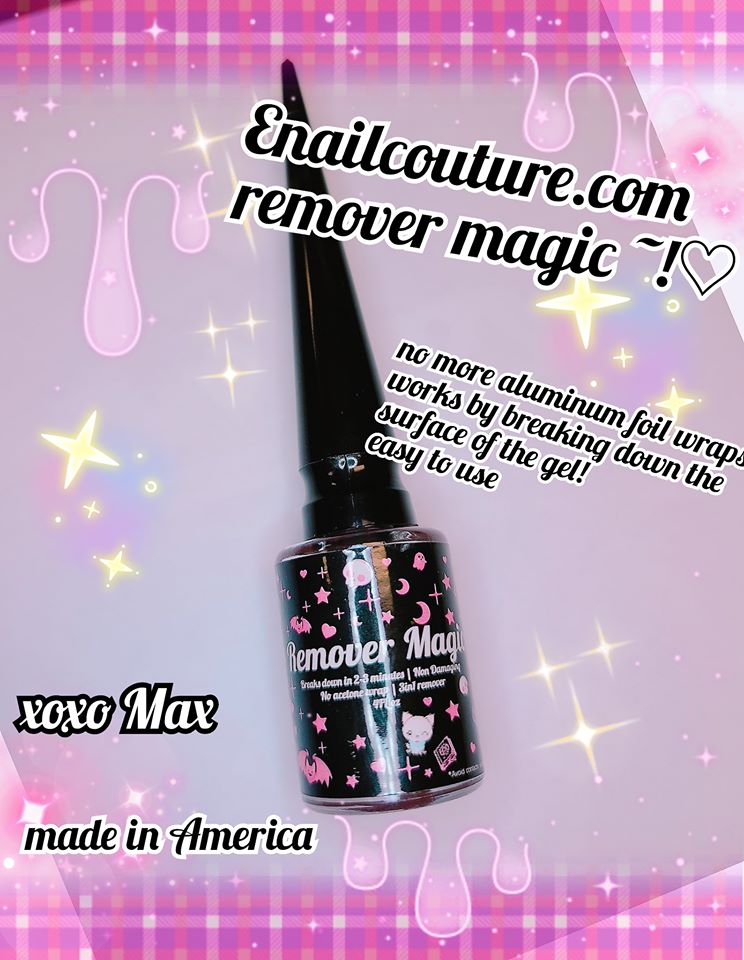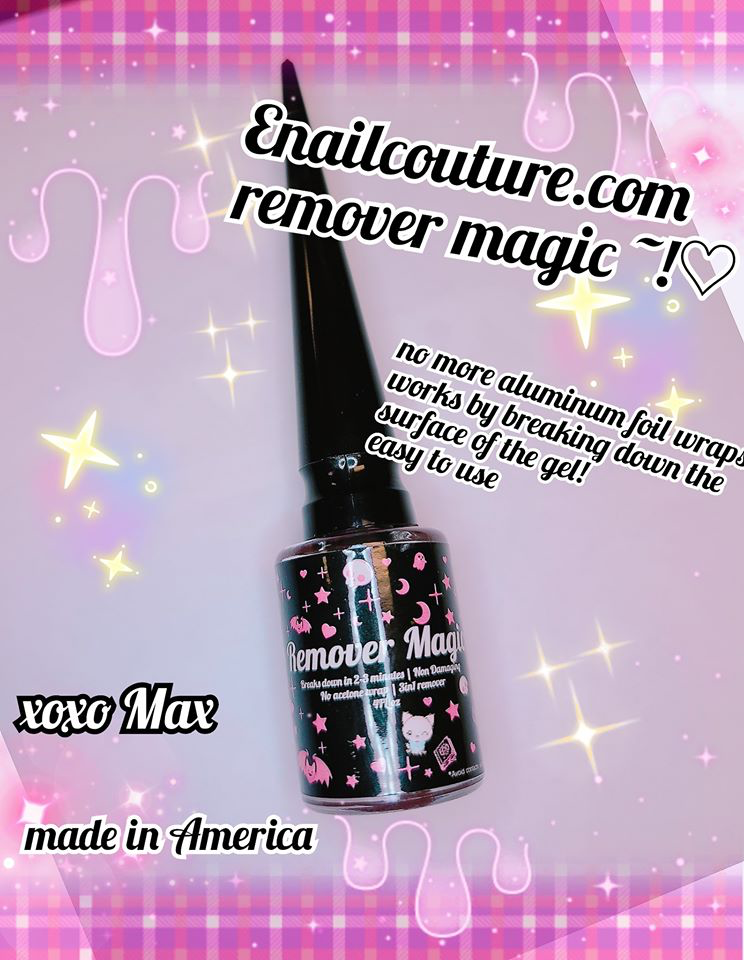 remover magic !~ (Soak-Off Gel Nail Polish Remover, Professional Remover Nail Polish Delete Primer Acrylic Clean Degreaser For Nail Art Lacquer )
New remover magic !~
For best results file the top surface of the nail with a corse file like a 100 to remove as much product as possible. apply remover magic only to the nail, make sure it will not touch the skin. Avoid skin contact. Apply cotton candy cuticle oil to the skin prior to application. 
No more aluminum foil wraps or soaking your nails in acetone! Gel nail polish removal just got easier. Safe and effective for home use, saving you time and money!

Product works by breaking down the surface of the gel polish. Remove UV-cured soak-off gel nails by simply applying the product on the nail surface.

Note: Actual breakdown time of the gel nail polish will vary depending on the hardness and thickness of the nail coat. This product will not harm your hails.
Instant Painless Magic Soak-off Nail Polish Remover:This is a revolutionary nail polish remover that makes it easy to remove in the nail removal process without worried about how to remove nail polish any more

UV nail, extension nail is recommended to first remove the seal layer, the time for unloading the nail also needs to be longer, the nail tips need to be removed by nail polish remover

This Magic Soak-Off Gel Polish Remover does the trick –quickly and safely! Easy to use, just lightly smear, the nail surface will automatically burst after 3-5 minutes.

No need to grind the soak-off nail polish, no need to suffering the peel-off pain to remove the polish, just 2 minutes waiting, the satisfaction effection will make you to shout out "Amazing", This is really Magic.

Easy remove and you may change any shape you want, Magic Remover will protect your finger nails in the future!

Caution: Be careful not to apply the product on your skin. Doing so will result in a slight burning sensation. Keep out of reach of children.

repeat as necessary