!FREE SHIPPING IN THE USA ON ORDERS OVER $99 & INTERNATIONAL ON ORDERS OVER $200!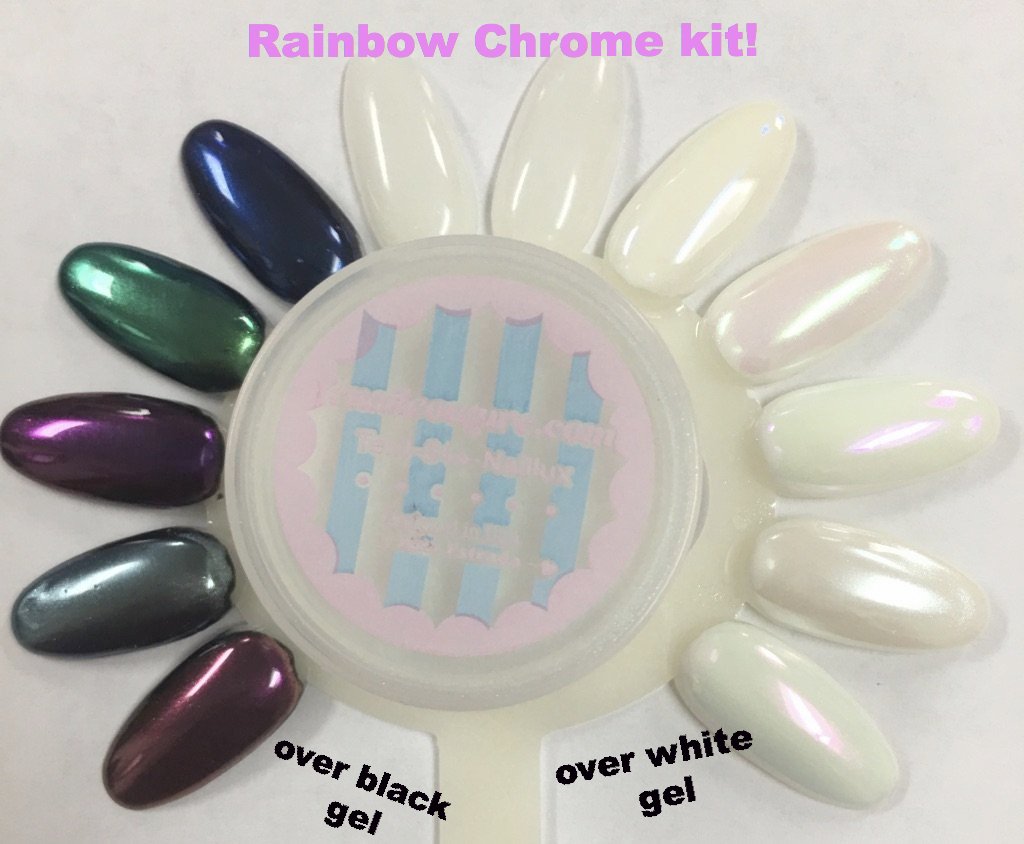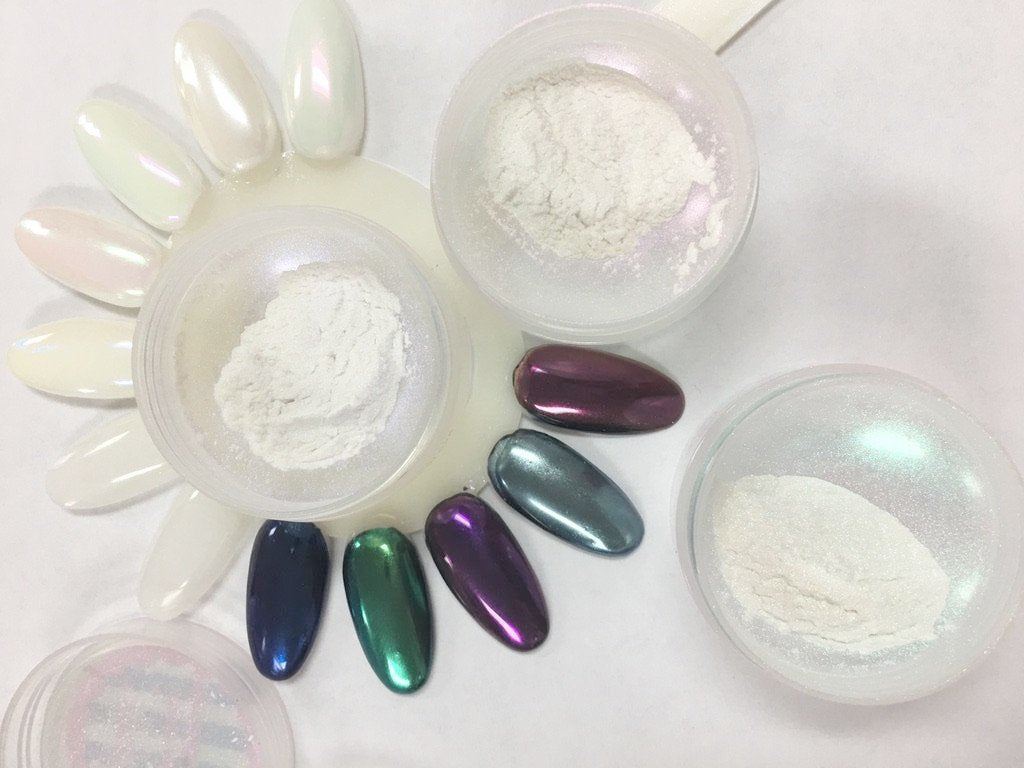 Rainbow Chrome~! magic pigment kit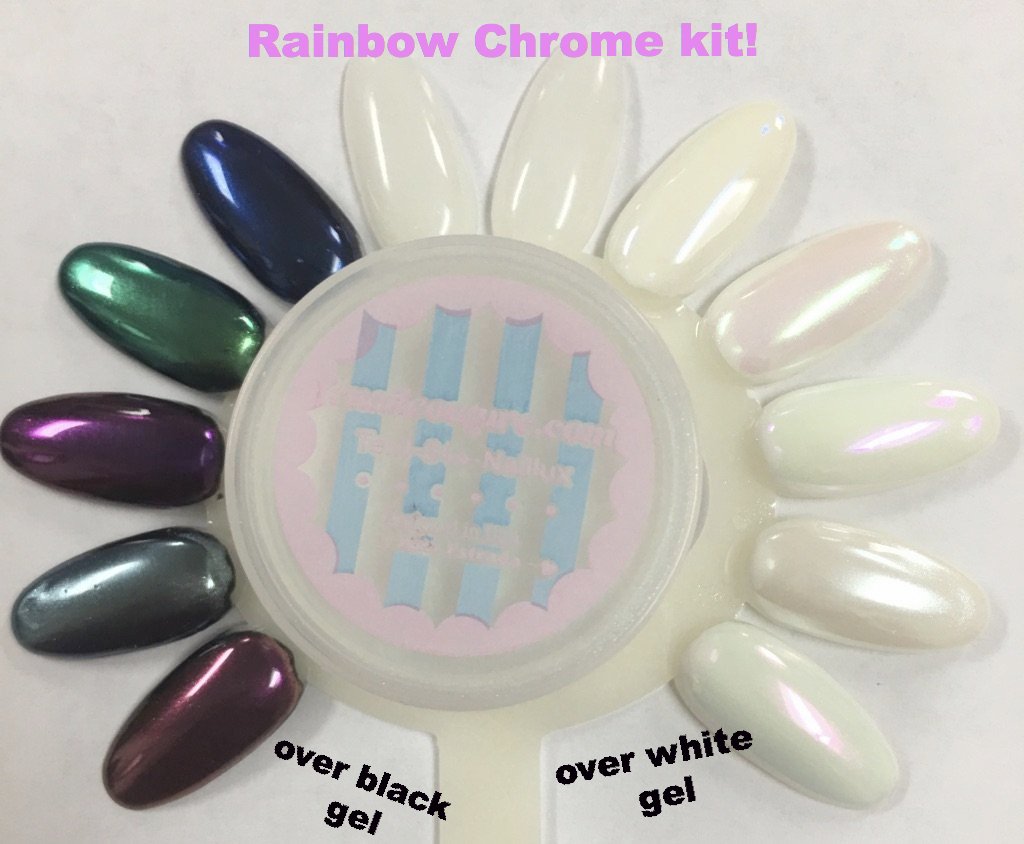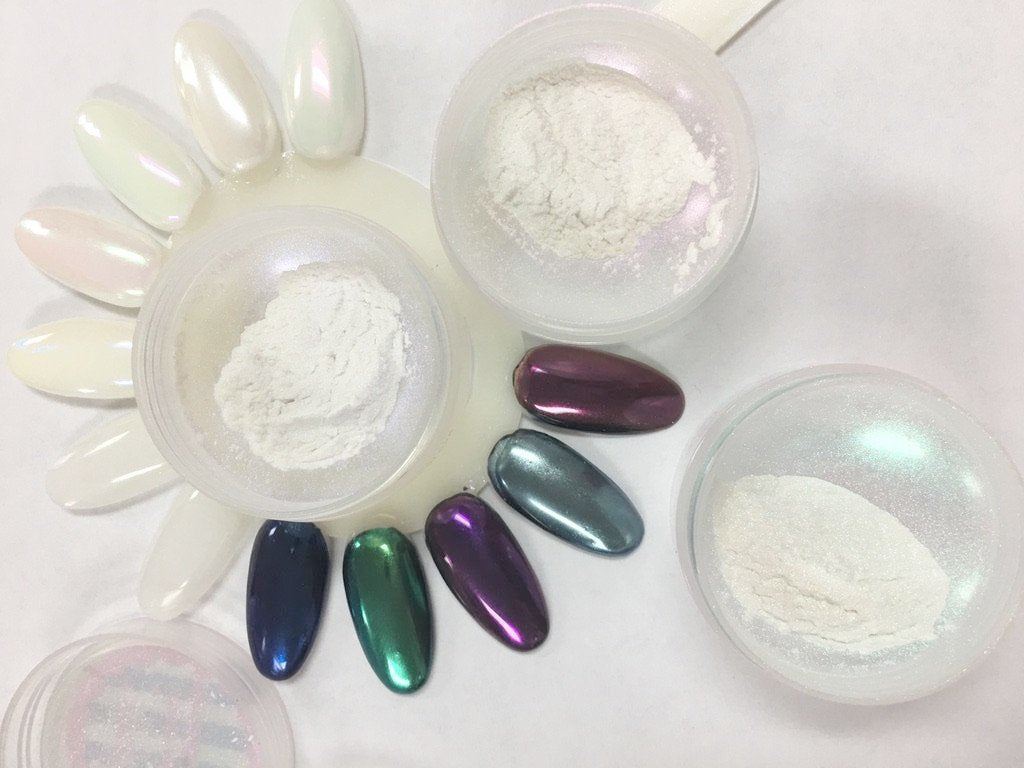 Rainbow Chrome~! magic pigment kit
rainbow chrome effect pigment kit that can magically transform any gel polish color into a dazzling opal chrome effect in five colors.
the one you have been waiting for, the most dazzling and obvious opal effect on nails is now possible! catch the light dancing on the nails! dreams come true 
To make any color mermaid chrome, simply apply gel polish, full cure
apply shinee gel, cure at least 10 seconds, then use your tool of choice to rub in jewelry maker to the cured coat of shinee gel~! and like magic your nails have a magical chrome effect~! Seal with shinee gel for a long lasting luster   
mermaid chrome comes in a 1.25ml net volume of product.  it comes in a 10 gram jar, but jar is not full !
*Due to the nature of this product it is very fine and and product leakage is possible, we are not responsible for damaged or leaked products. We try our best to ensure no product is wasted or damaged. xoxo