FREE SHIPPING IN THE USA ON ORDERS OVER $150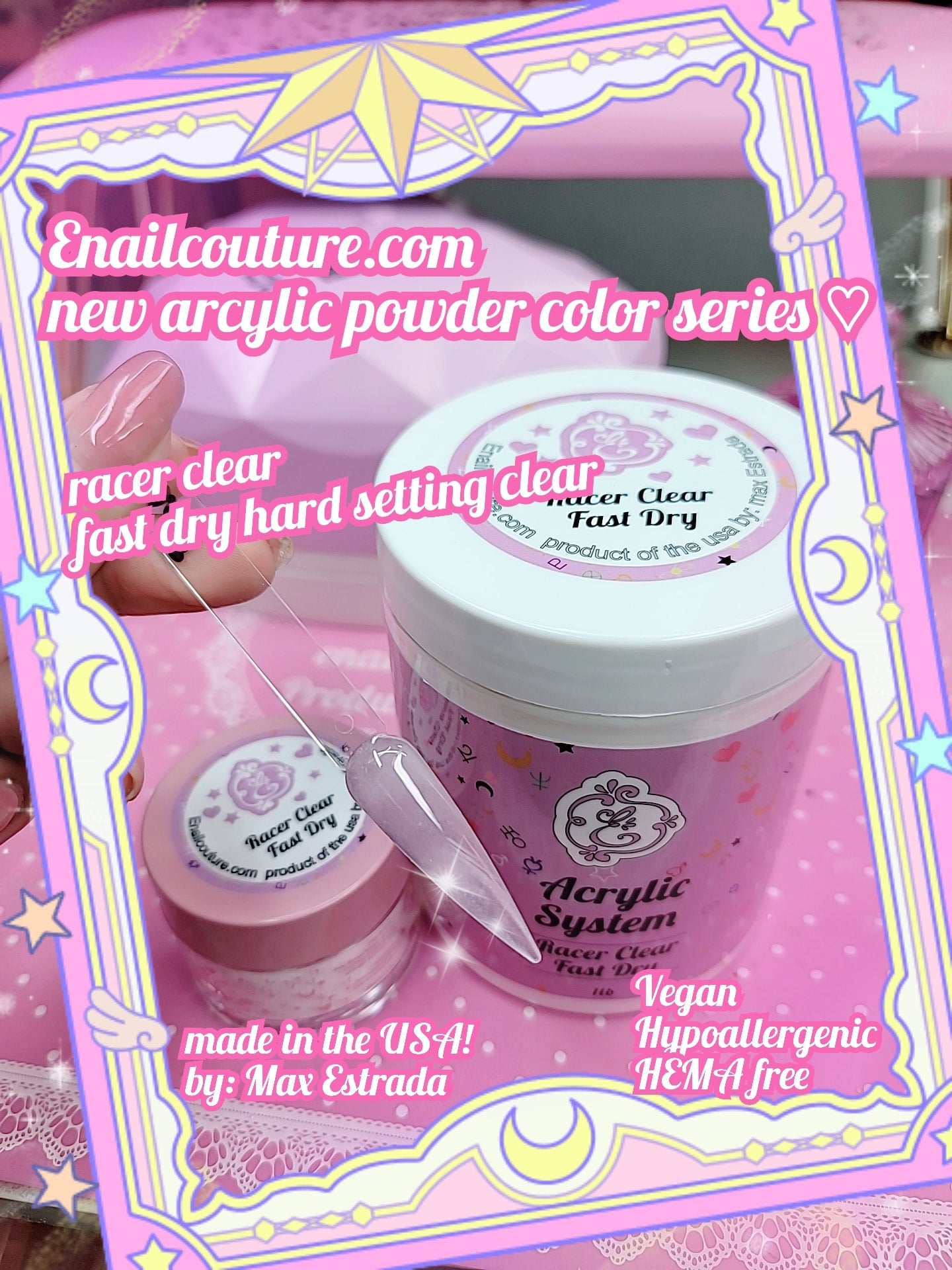 Racer Clear Fast dry speed powder (Crystal Clear Acrylic Powder - Professional Acrylic Nail Powder Polymer Natural crystal clear glass Colors Acrylic Nail Powder for Nail Extension Carving DIY Beginners Salon)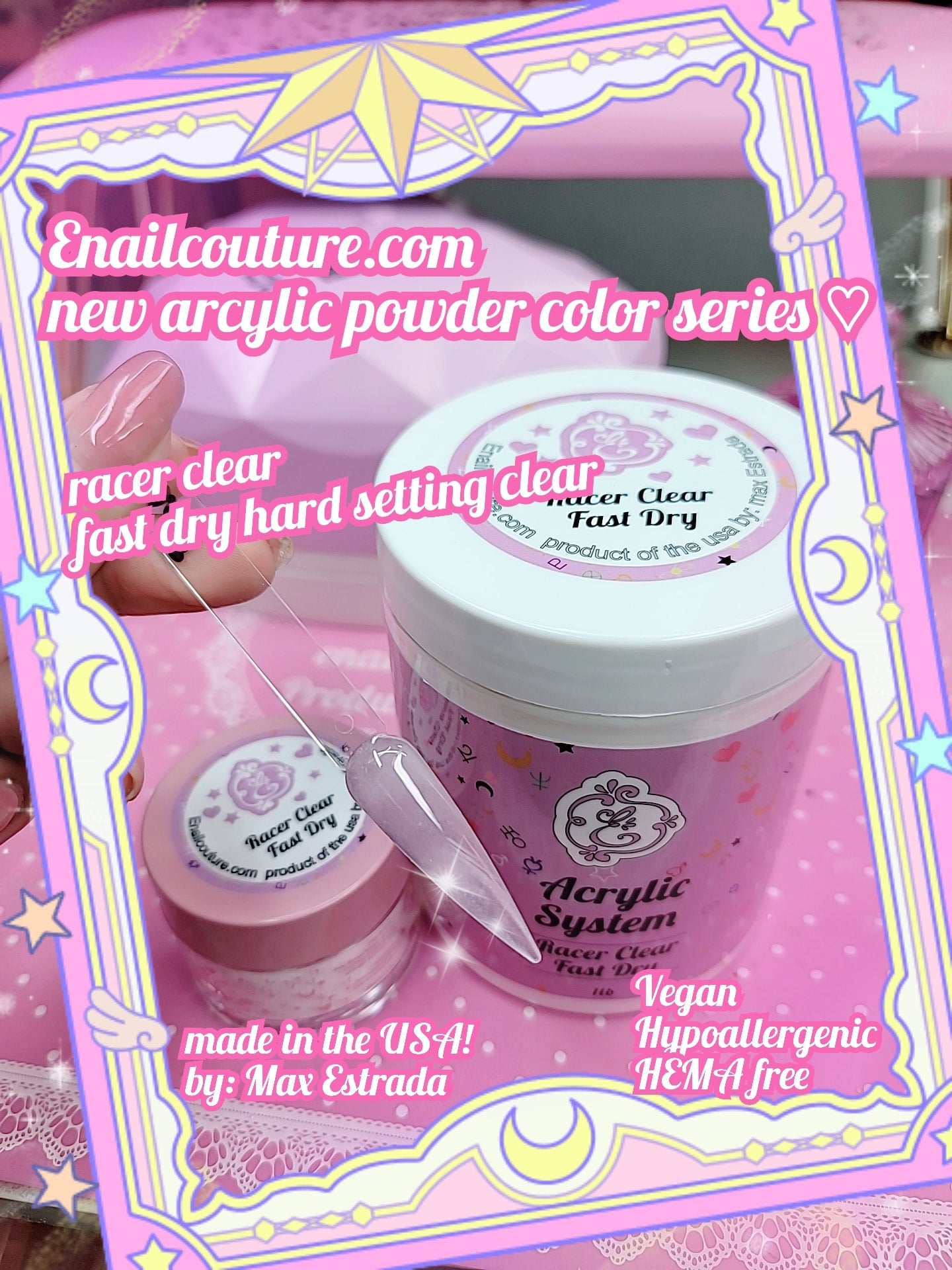 Racer Clear Fast dry speed powder (Crystal Clear Acrylic Powder - Professional Acrylic Nail Powder Polymer Natural crystal clear glass Colors Acrylic Nail Powder for Nail Extension Carving DIY Beginners Salon)
Enailcouture.com new long awaited acrylic powders !~ for the fantasy
enailcouture.com racer clearest dry powder  - 2 sizes to choose from 2oz & 1 pound jars, large capacity crystal acrylic powder, can enhance your natural nails and offer a variety of style nails.Acrylic powder can be used in all acrylic liquid systems. Acrylic powder can make you create more imaginative nail art decoration and DIY your own nail art style.

High-Quality Acrylic Powder- Enailcouture.com acrylic nail powder is high-quality, This clear acrylic powder provide a smooth self leveling finish and superior adhesion, that can ensure color clarity, long-wearing, and prevent yellowing or dulling. Acrylic polymer powder system forms a protective layer to promote longer and stronger nails without cracking or peeling.

Long Lasting & Easy to use: Enailcouture.com acrylic nail powder provides amazing control with its ability to self level and adhere to the natural nail that makes the acrylic powder nail last for about about 3 weeks. fast dry clear acrylic polymer powder is to do french nails, acrylic nails, Nail Carving flowers, nail extensions and nail decoration, for nail Lovers.

No Curing Needed & Saving Time: Enailcouture.com racer clear acrylic powder can be cured without nail lamp, which can save your time and avoid turning skin black and damaging nails because of some uv lamps. Acrylic nail powder is perfect for doing acrylic nails art and easy to DIY your nails.
Details:
Our Acrylic Powder is bubble-free polymers that will offer extraordinary clarity.

Our Acrylic Powder provide a smooth self leveling finish.

Optimized for all Season. Our Acrylic Powder can be used in warm or cold climates.

COMPATIBLE with cotton candy monomer and pink magic fast dry liquid systems.

made in USA!