FREE SHIPPING IN THE USA ON ORDERS OVER $150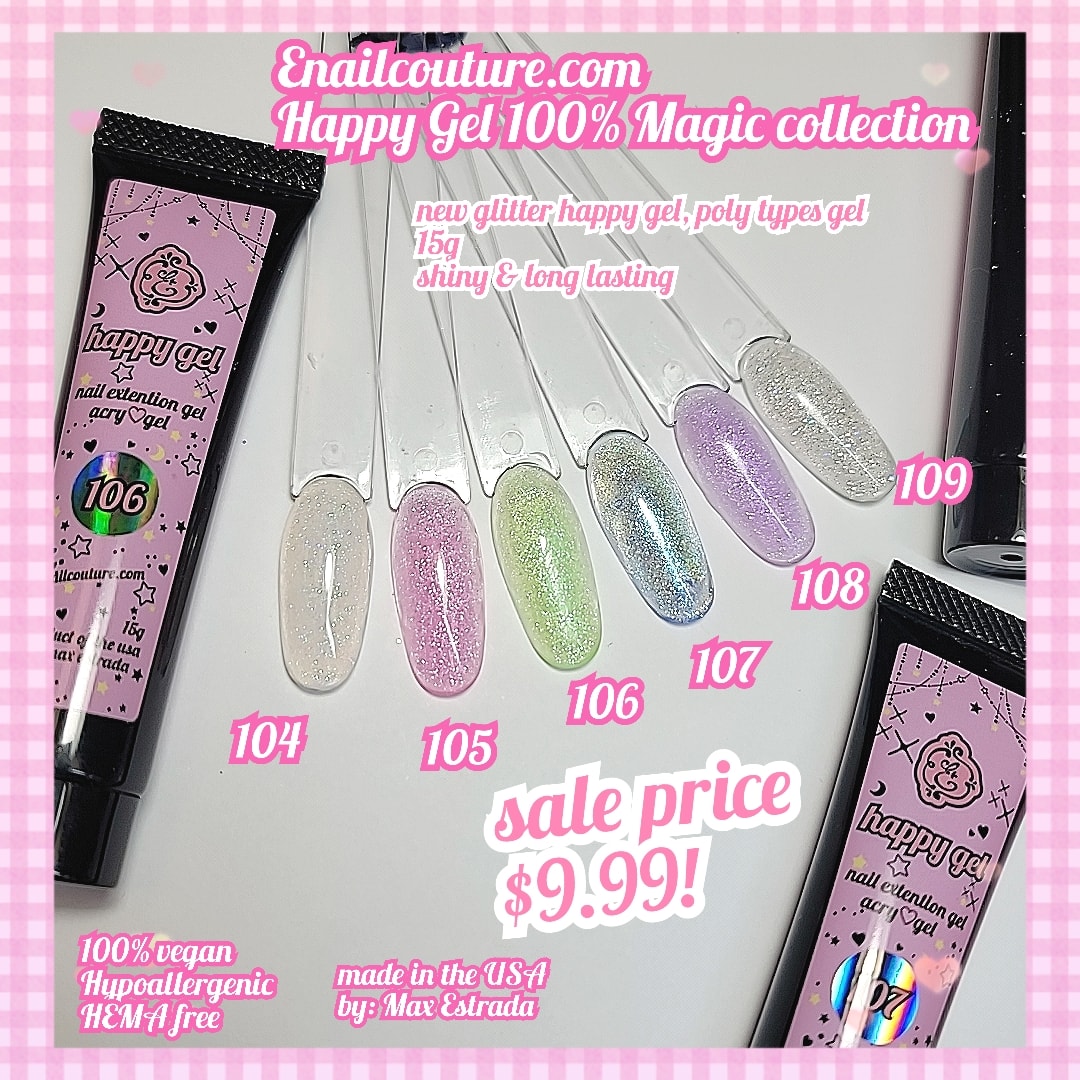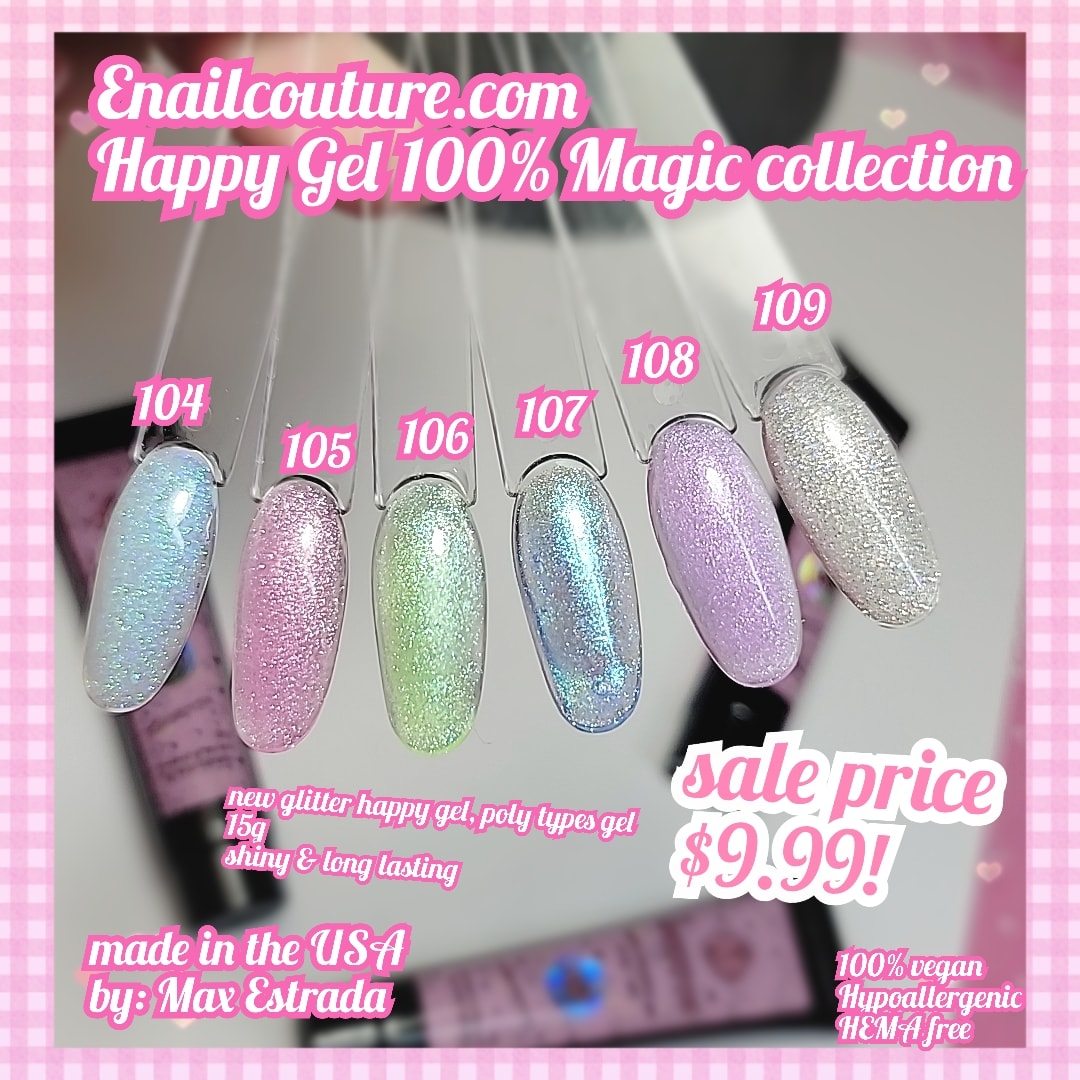 Happy Gel 100% Magic Collection Glitter !(Poly Nails Gel Set,Glitter Nail Extension Gel Enhancement Builder Nail Gel Nail French Art Design Beginner DIY)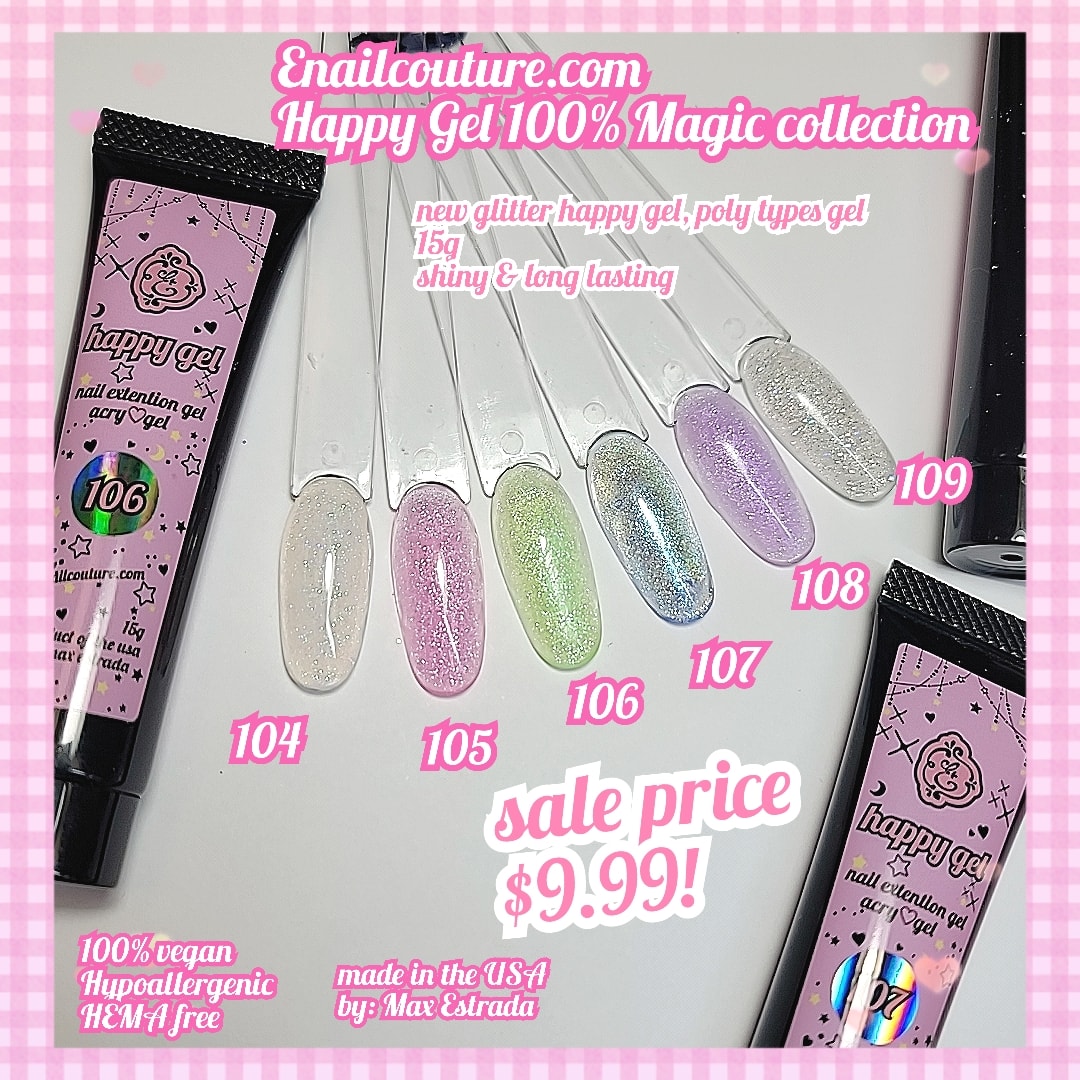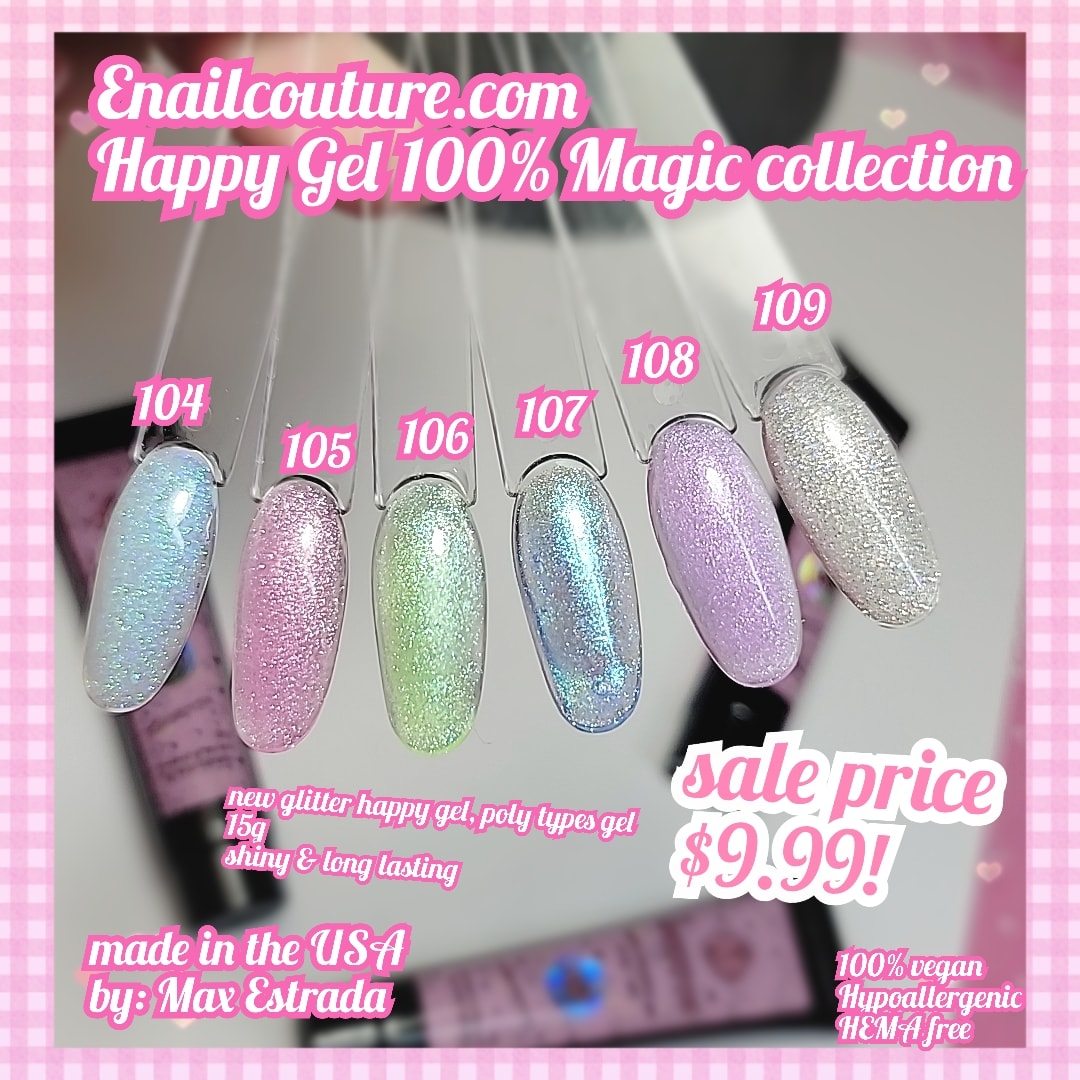 Happy Gel 100% Magic Collection Glitter !(Poly Nails Gel Set,Glitter Nail Extension Gel Enhancement Builder Nail Gel Nail French Art Design Beginner DIY)
Enailcouture.com New happy gel 100% Magic collection glitter poly type gels.
poly extension gels promotes nail extension and ideal nail enhancement kit to do builder nails. Poly Nails Gel Set comes with 6 colors most charming solid, glitter poly nails gels. Glitter, sparkling poly builder nail gels are optional for you to DIY more fashion style at any occasions, anniversary, wedding, dating and etc..
CONVENIENT & EASY TO USE - Enailcouture.com happy gels, poly nails gel used as nail enhancement and builder nail gel is dry that you can cure the nails on front side & back side (each side for 60s) under the UV/ LED nail lamp. The nail extension gel need slip solution(no included) to make happy nails gel be picked and formed smoothly on nail or dual forms, preventing the nail builder nail gel sticking to the brush or other nail gel polish tool.
happy gels glitters Nails Gel is made of non-toxic and harmless ingredients, low odor, color resistant, shiny resistant and last for around 3 weeks with proper application. No chips or smudges, not peeling off easily. Trust Enailcouture.com, we provide the best products as well as the most fashionable colors and styles for you to be a queen of any occasions.

💙FLEXIBLE & STRONG - This flexible Poly Extension Gel; Happy gel 100% magic glitter gels makes it harder than normal builder nail gel. The poly nails gel makes nail enhancement realized and make nails stronger compared with natural nails. Enailcouture.com Happy gels exclusive poly nails gels set is your best choice to do your charming and trendy nails extension.

Love you all of our customer and hope you get lucky and happiness everyday.

100% Vegan and cruelty-free, non-toxicity, and low odor, harder than builder gel.

6 colors to choose from ! made in usa