FREE SHIPPING IN THE USA ON ORDERS OVER $150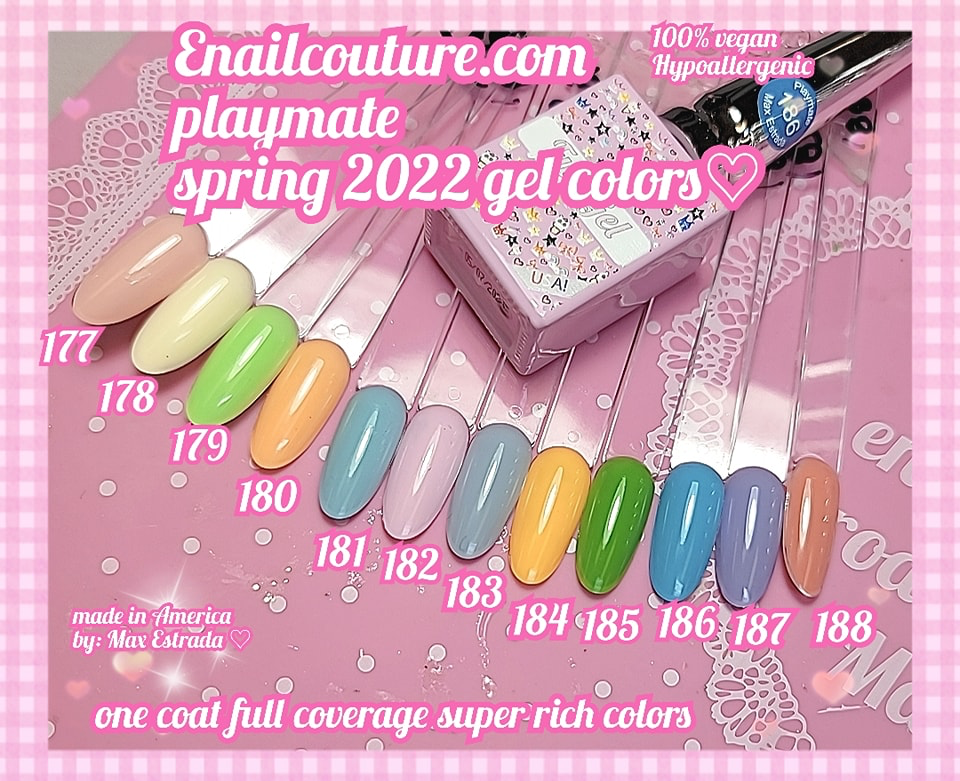 Playmate spring 2022 (Gel Nail Polish 12 Colors Spring Summer Bright Pastel Gel Polish Soak Off Nail Gel Polish Kit )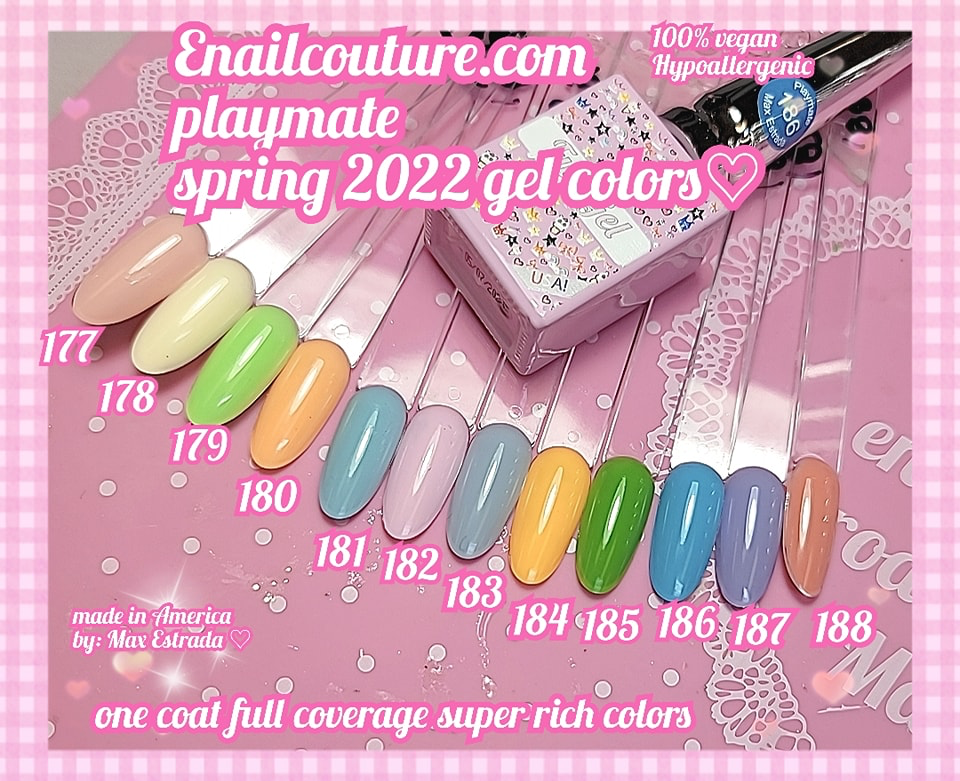 Playmate spring 2022 (Gel Nail Polish 12 Colors Spring Summer Bright Pastel Gel Polish Soak Off Nail Gel Polish Kit )
Enailcouture.com playmate spring 2022 gels !~ 
spring 2022 means everything to feel good about 
YOU WILL GET: spring summer 2022 bright pastel wedding color gel. 12 beautiful shades of popular and trendy colors, suitable for all season! No more struggle to decide which color should be selected. The nail designs can be freely finished with these soak off colors gel polish. 

✨Luxury Ideal Gift for Her:Surprise her?This brilliant nail art nail polish gifts box will be a ideal gift,for birthdays,Valentine's

❤️Long Lasting Nail Art:With proper application,it can last for 21 days. Enailcouture.com fun Gel advanced technology to provide you with the high quality nail salon experience.

one coat application 

💫Trendy Nail Color: Enailcouture.com gel is committed to researching satisfactory nail polish.Our Nail-friendly products with Natural ingredients, low odor, highly pigmented product.

EASY TO APPLY AND SMOOTH FOR STARTERS: The colors of 2022 pastel gel nail polish is easy enough for a starter, smooth and easy to apply, bring you a perfect nails design, suitable for all kinds of nails. Ideal choices for professionals and home users.
2 sets to choose from!~ each set is 6 colors, one of each 
set1: 177-182
set2: 183-188