FREE SHIPPING IN THE USA ON ORDERS OVER $150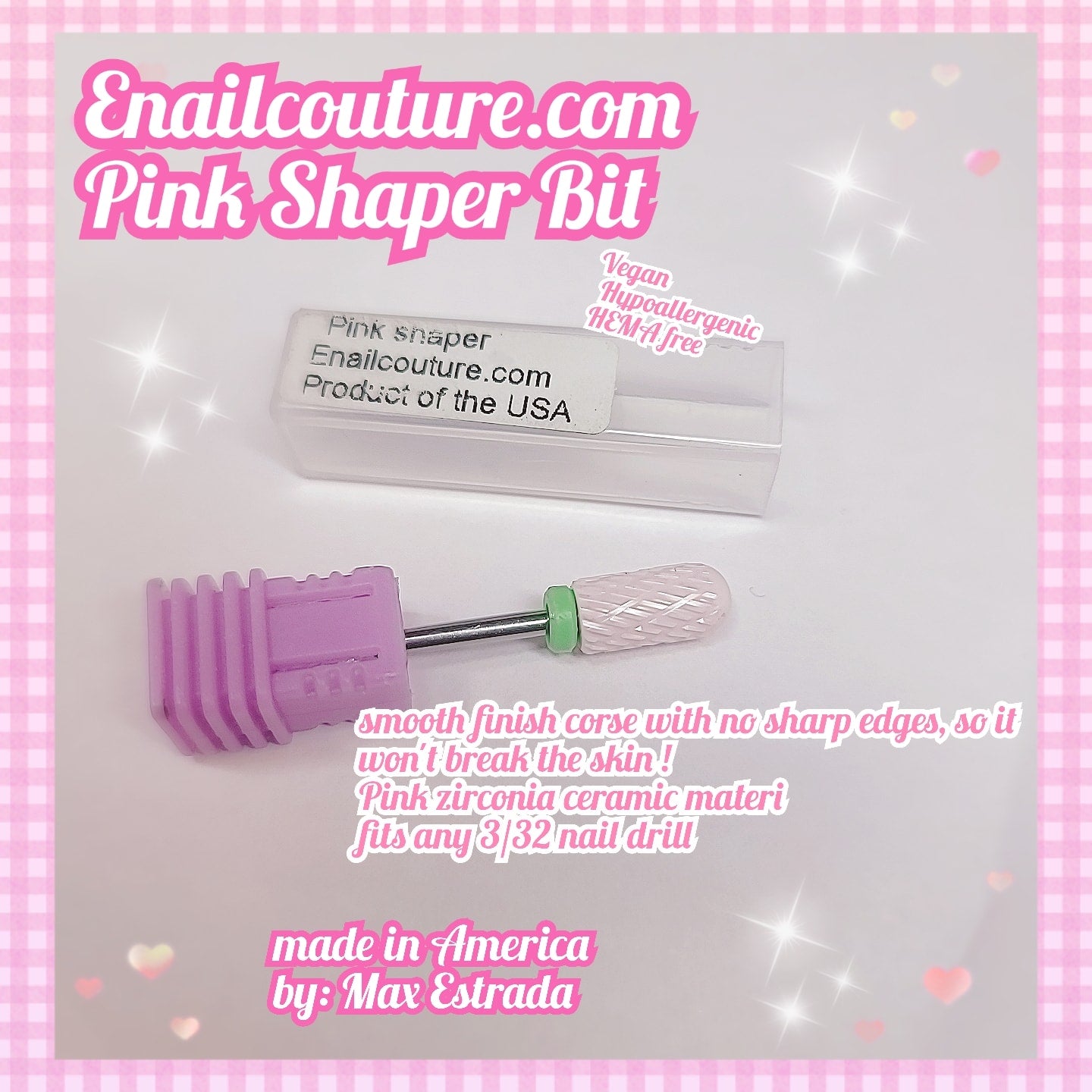 Pink Shaper (ceramic Nail Drill Bitt,3/32'' (2.35mm) Professional Cylindrical Ceramic Bits,Cuticle Nail File Bits for Acrylic Nails,Manicure Pedicure Home & Salon Use-Both Left and Right Handed)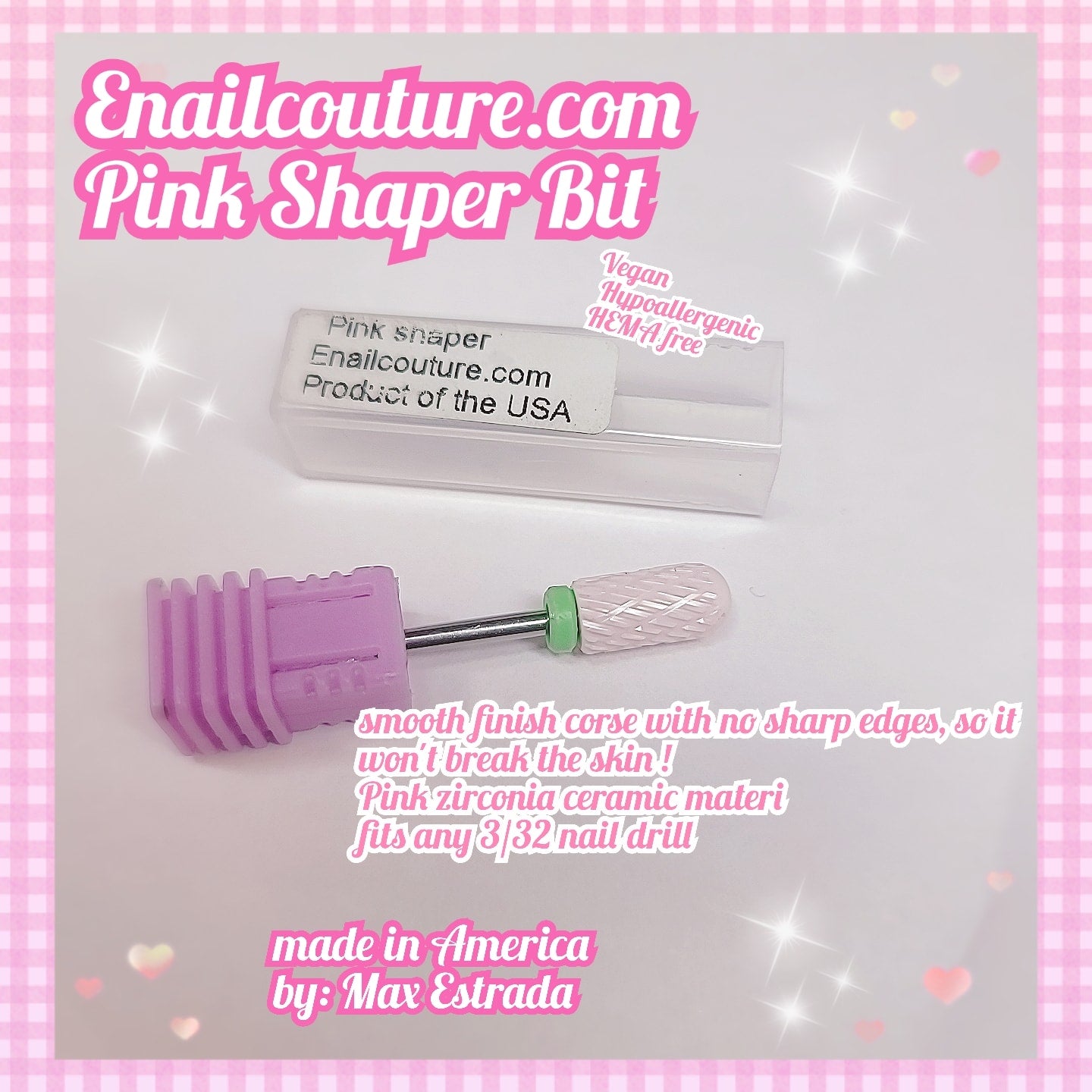 Pink Shaper (ceramic Nail Drill Bitt,3/32'' (2.35mm) Professional Cylindrical Ceramic Bits,Cuticle Nail File Bits for Acrylic Nails,Manicure Pedicure Home & Salon Use-Both Left and Right Handed)
Enailcouture.com new pink shaper drill bit with smooth top so it will not cut the skin!~
【1 Pcs Ceramic Nail Drill Bits Set】Fantexy cylindrical nail drill bits set contains 1pcs smooth corse bit.So you can easily and quickly reshape,polish,smooth,grind,sharpen,straighten gel nails or acrylic nails.

【High Quality Ceramic Material pink shaper nail bit are made of ceramic material, wear-resistant, sharp, durable and well-crafted. Different sizes of roughness on the surface of the drill bit.With excellent heat dissipation performance, they can be used for a long time.

【Fits Well With Most Nail Drills】Shank size 3/32", standard size, suitable for most nail drills.Ceramic drill bits are ideal for nail art, and these bits can be used to meet the different needs of the nail art process.

【Easy To Clean】Ceramic will not clog your nails. You can easily clean the dirt and store in our brill bit container 

【Best Gift For Nail Lovers】A delicate and practical nail art ceramic drill bit can be a fantastic and excellent gift for nail art lovers.There are many shapes and sizes to choose from to meet different kinds of nail art needs.

made in america
Universal 3/32"(2.35mm) Shank Inch Size
Salon Quality - Delivers results that rival anything in the salon.

Safety - Specially designed to protect the skin from damage.

Clear Lid - Easy to configure the desired bit.

Lovely Storage Case - Beautiful and dust-proof.

Long Service Life - High quality carbide material for optimal performance when working.