FREE SHIPPING IN THE USA ON ORDERS OVER $150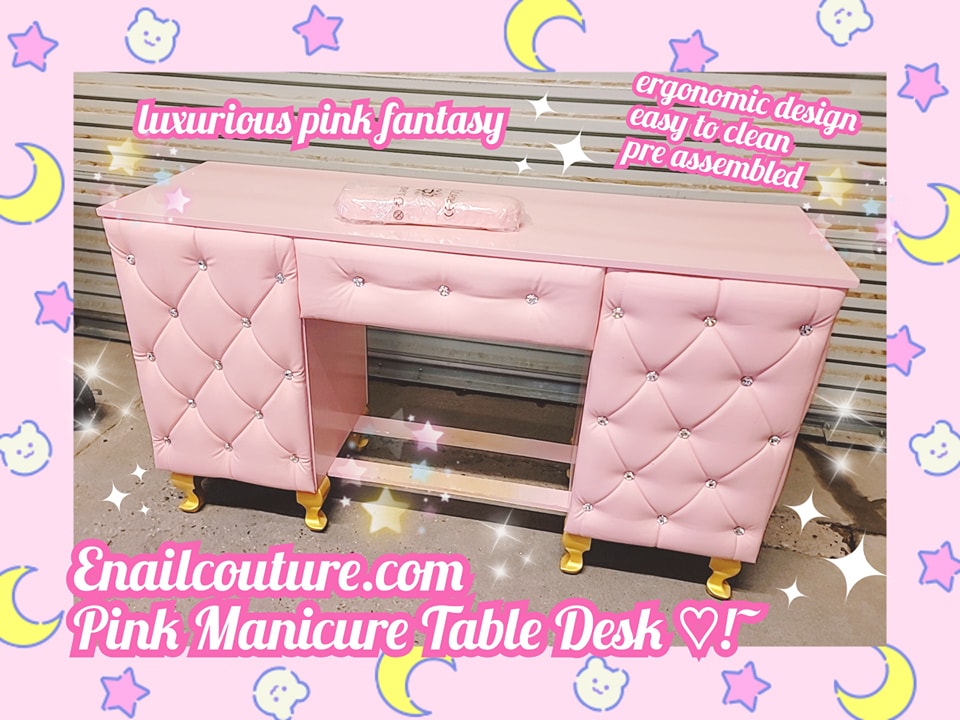 Pink Manicure Table Desk! (Manicure Table, Nail Makeup Desk with Drawers, Storage Beauty Salon Workstation Pink)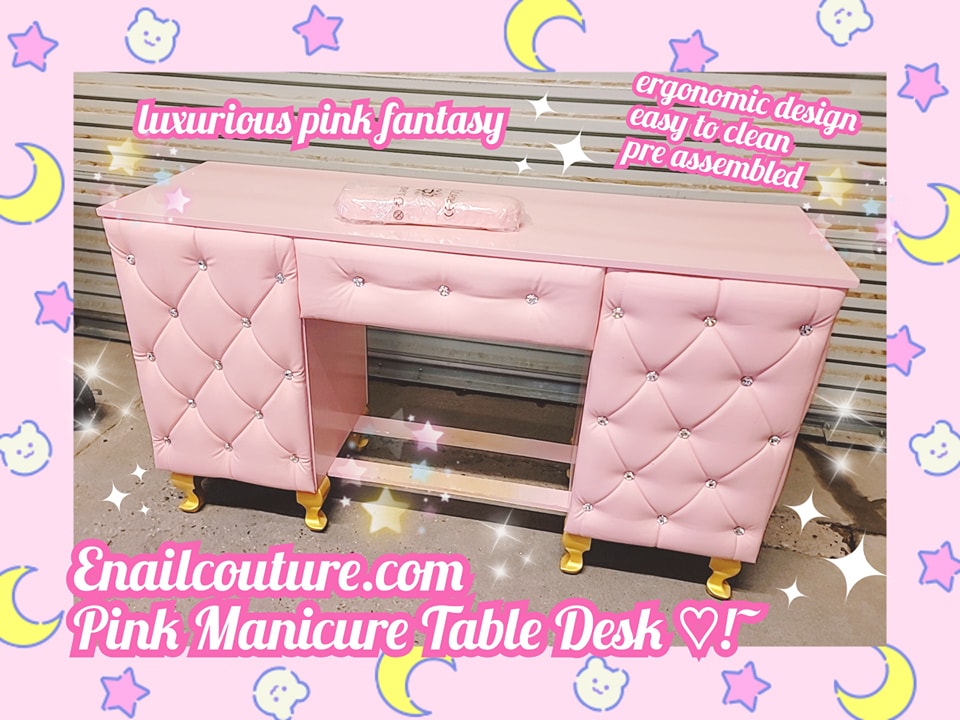 Pink Manicure Table Desk! (Manicure Table, Nail Makeup Desk with Drawers, Storage Beauty Salon Workstation Pink)
Enailcouture.com new long awaited magical enchanted pink manicuring desk is now available! truly a luxurious item !
The pink nail table is a popular product in the same series of products from enailcouture.com. Cute, modern, sleek and bright design makes this professional nail table suitable for beauty salons, manicure shops etc. This beauty equipment have enormous capacity for professional nail technicians. You can store manicure tools, consumables and heavy items.  With this manicure nail table, your spaces will be even more attractive and magical!
ALL pink finish with royal gold accents. ergonomic design. easy to clean 
looks Beautiful with our pink chair and pink tumbler ! for the complete fantasy
fast and easy assembling! 
Features of the desk:

2 drawers
2 cupboards
1 shelf
Size/Dimensions:

W 151cm
D 55cm
H 78cm
furniture ships every Friday! (all sale final)