FREE SHIPPING IN THE USA ON ORDERS OVER $150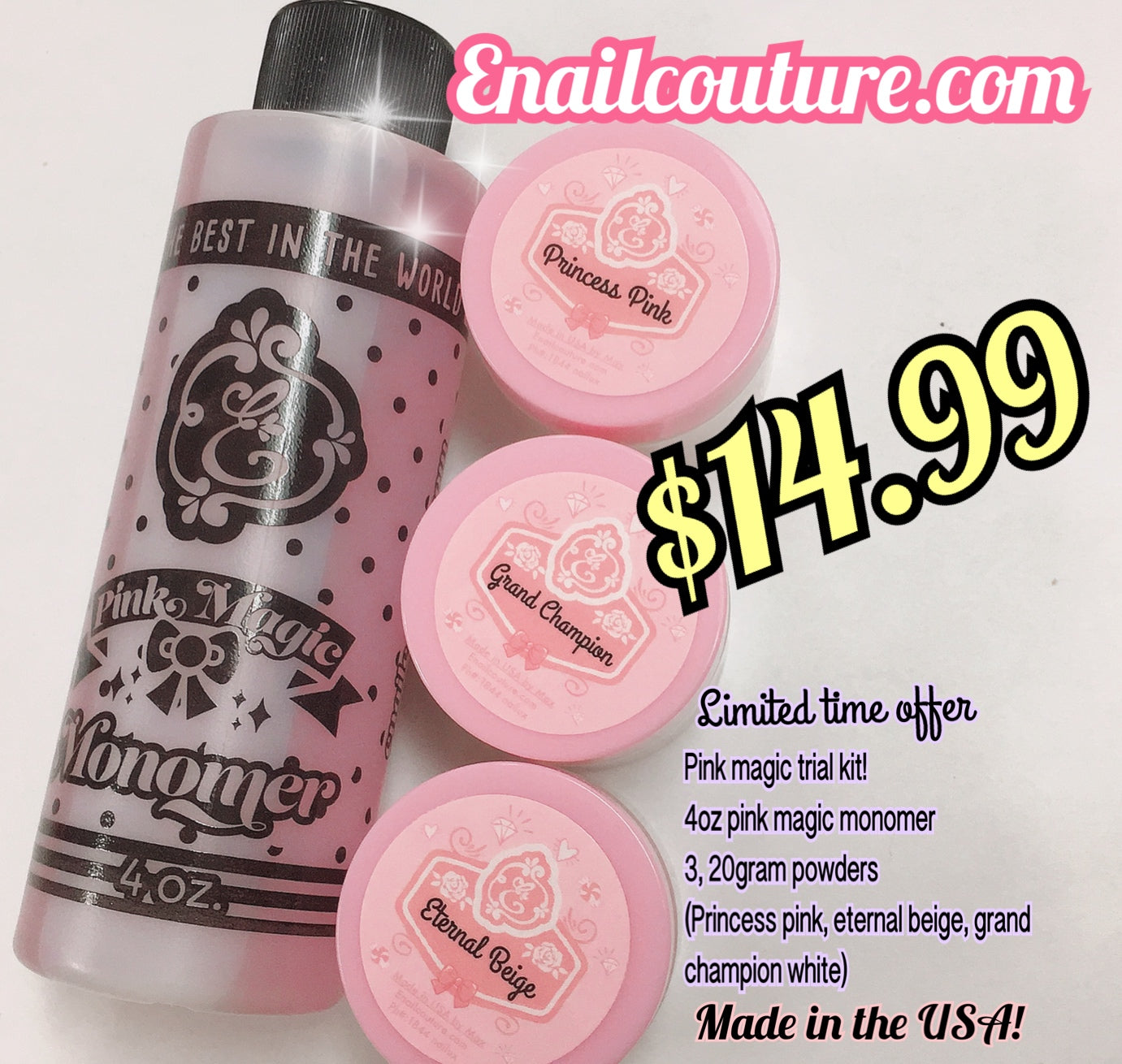 Pink Magic Trial Kit (Acrylic Nail Kit Acrylic Powder and Professional Liquid Monomer Set)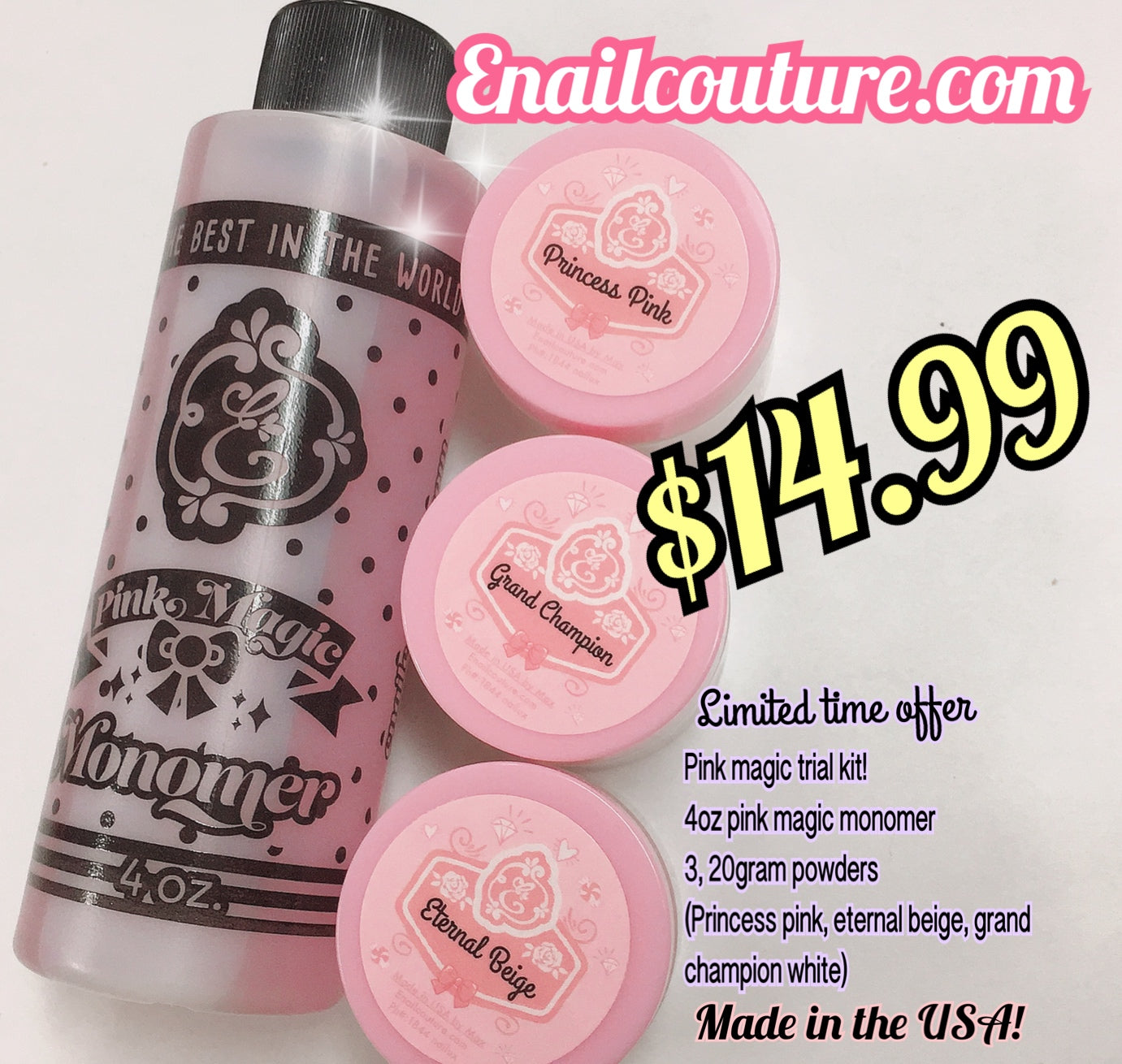 Pink Magic Trial Kit (Acrylic Nail Kit Acrylic Powder and Professional Liquid Monomer Set)
The new pink magic trial kit has everything you need to make dreams come true.
*as of 8/12/2021 pink magic fast dry monomer will no longer be pink in color but violet/purple to help improve color usability and anti-yellowing nature of the product. Final result a bright vivd acrylic nail!~
The demand for nail enhancements today requires speed, durability, and most important, leaving the natural nail UNDAMAGED.
With Exclusive Nail Couture PROFESSIONAL Acrylic System you can rest assured that we are taking every step to create the best inner structure BPO particle to prevent irritation and maintain vibrant results.
The controlled particle size in the polymer combined with the UV stabilizer, optical brighteners  and 100% Ethyl Methacrylate (EMA) monomer creates a revolutionary cross link molecular technology allowing for a long lasting natural finish.
now is the time to try our new pink magic fast dry monomer with unique pink color and speed technology.
Try all of our products and fall in love with our products and let your pink out!!!~
1-2oz pink magic monomer   ~!
The powders 20 grams (3 colors, princess pink, eternal beige & grand champion white)
*limited time offer and price