FREE SHIPPING IN THE USA ON ORDERS OVER $150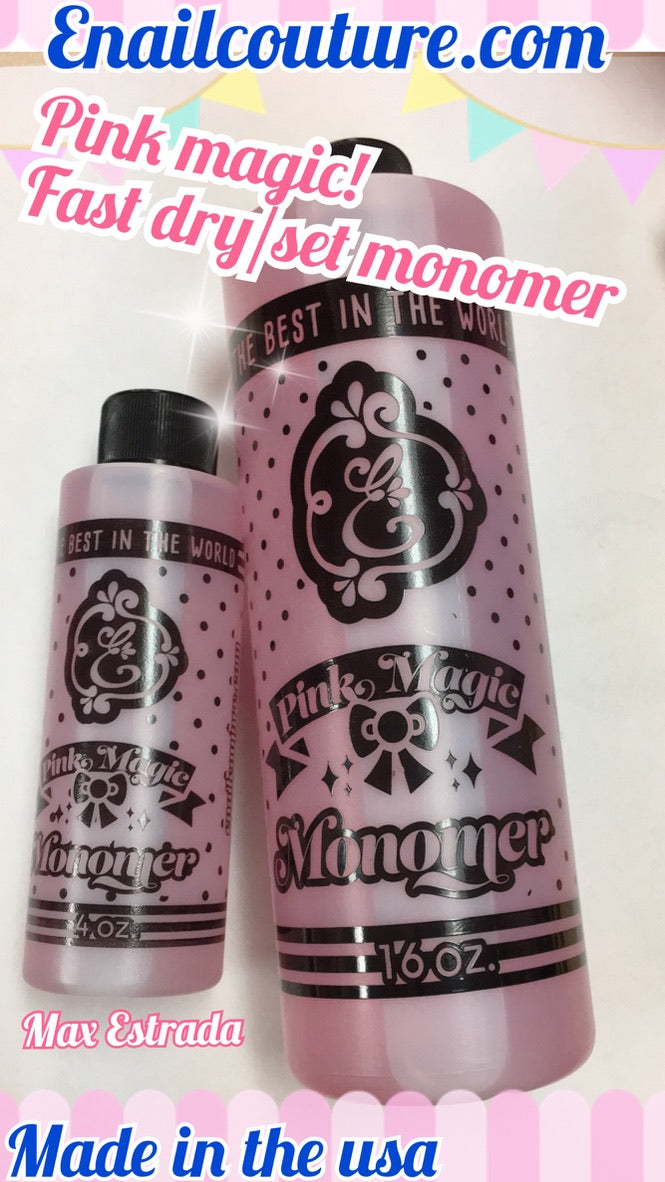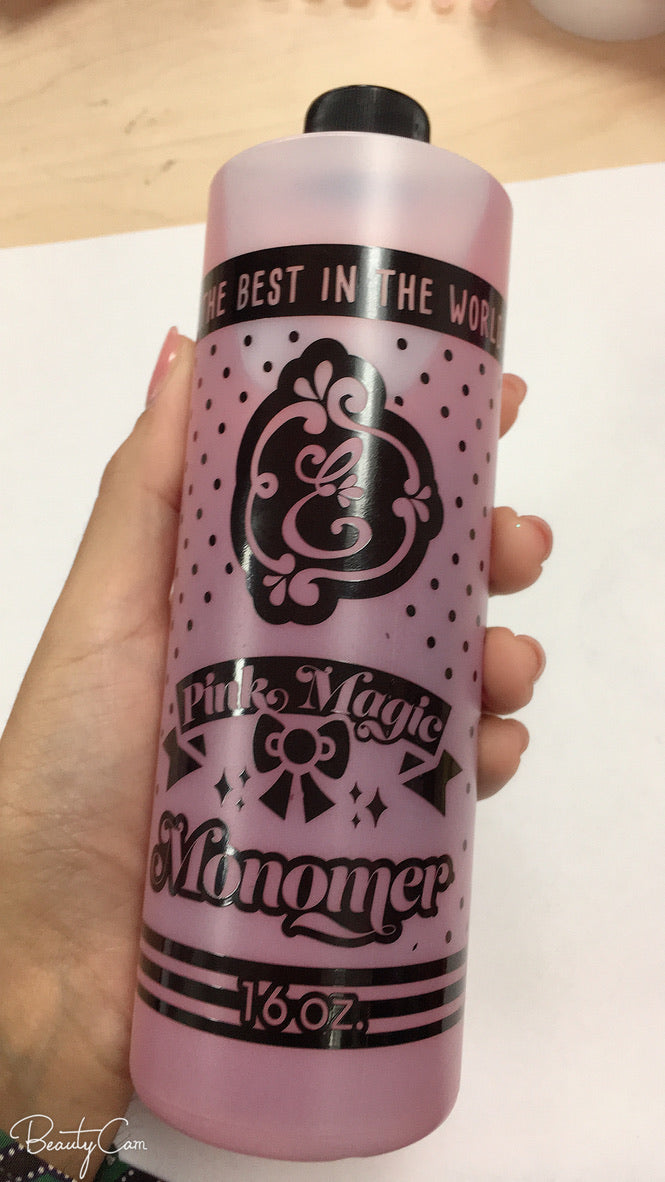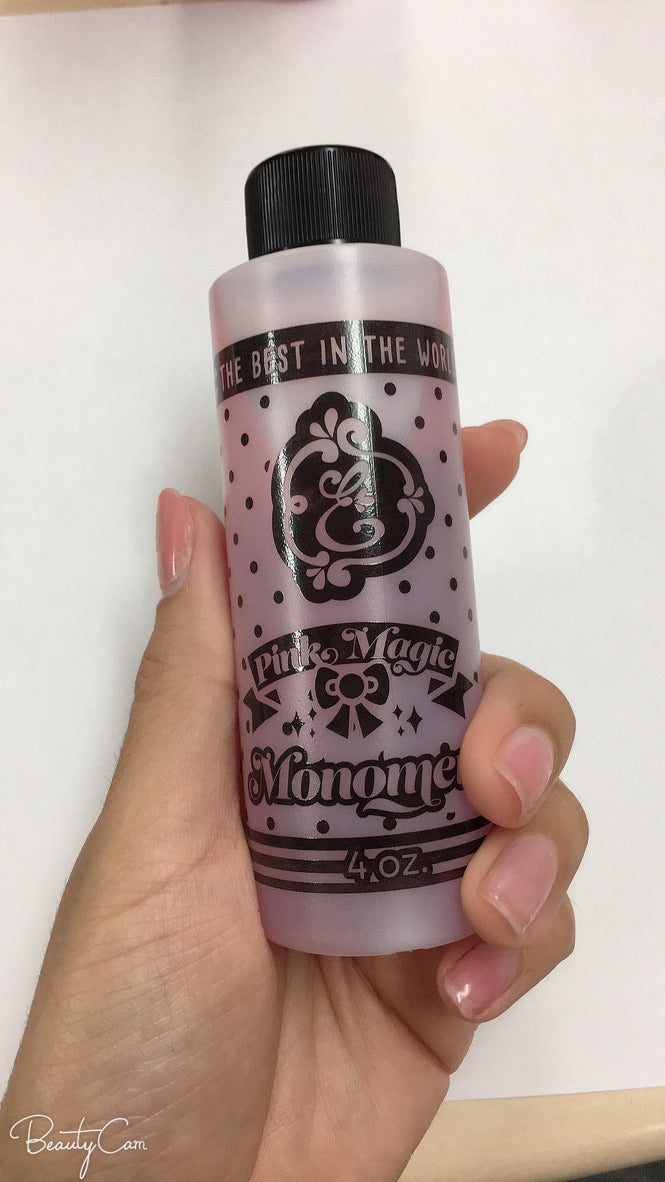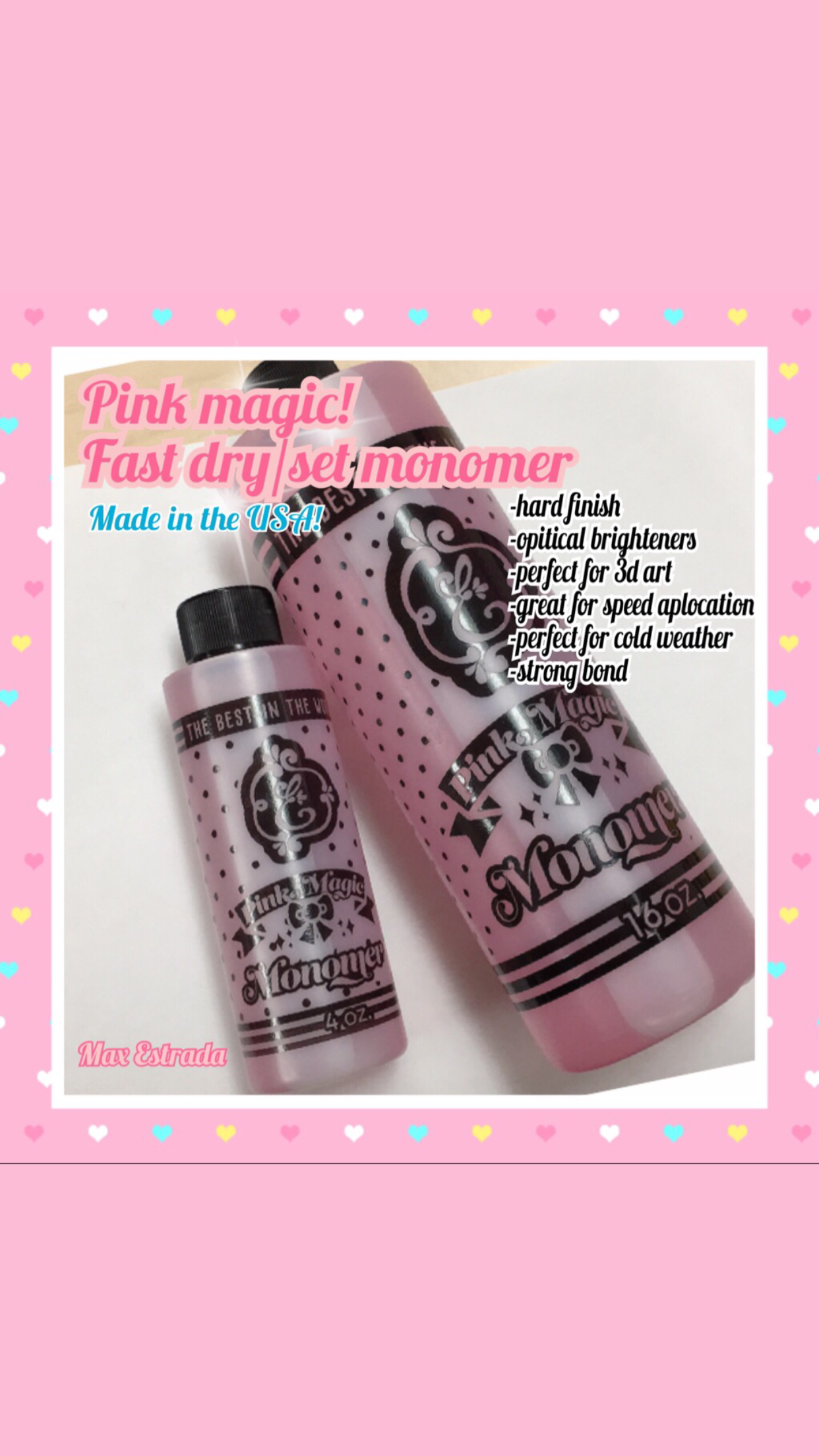 pink magic fast dry Monomer - 4oz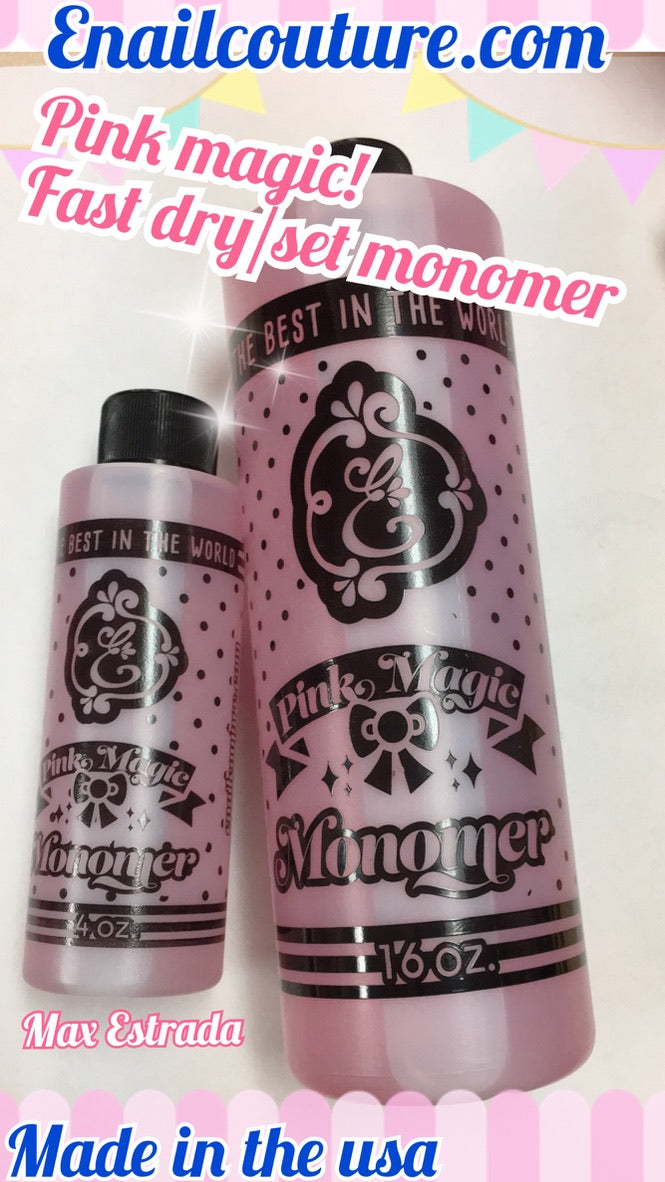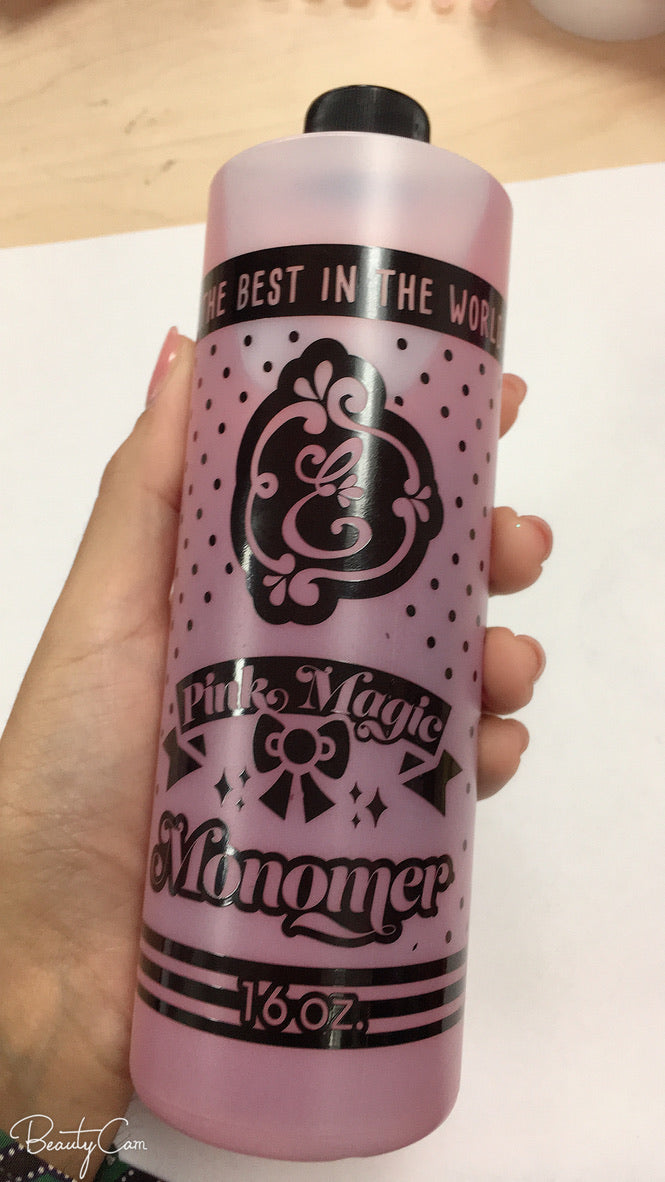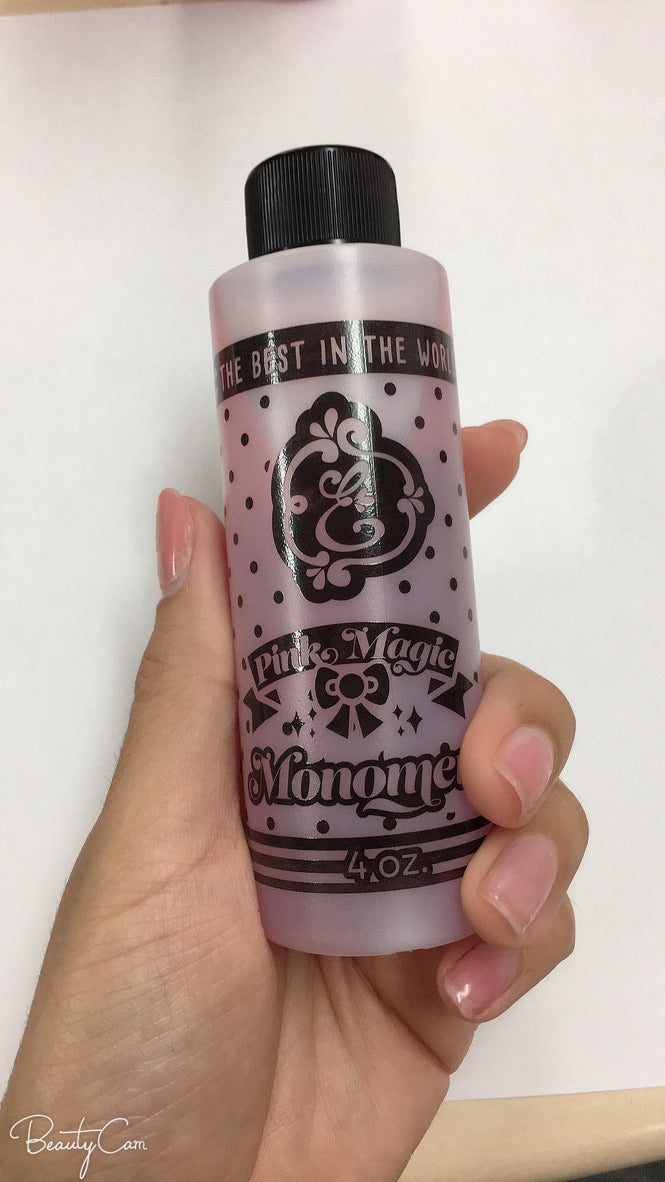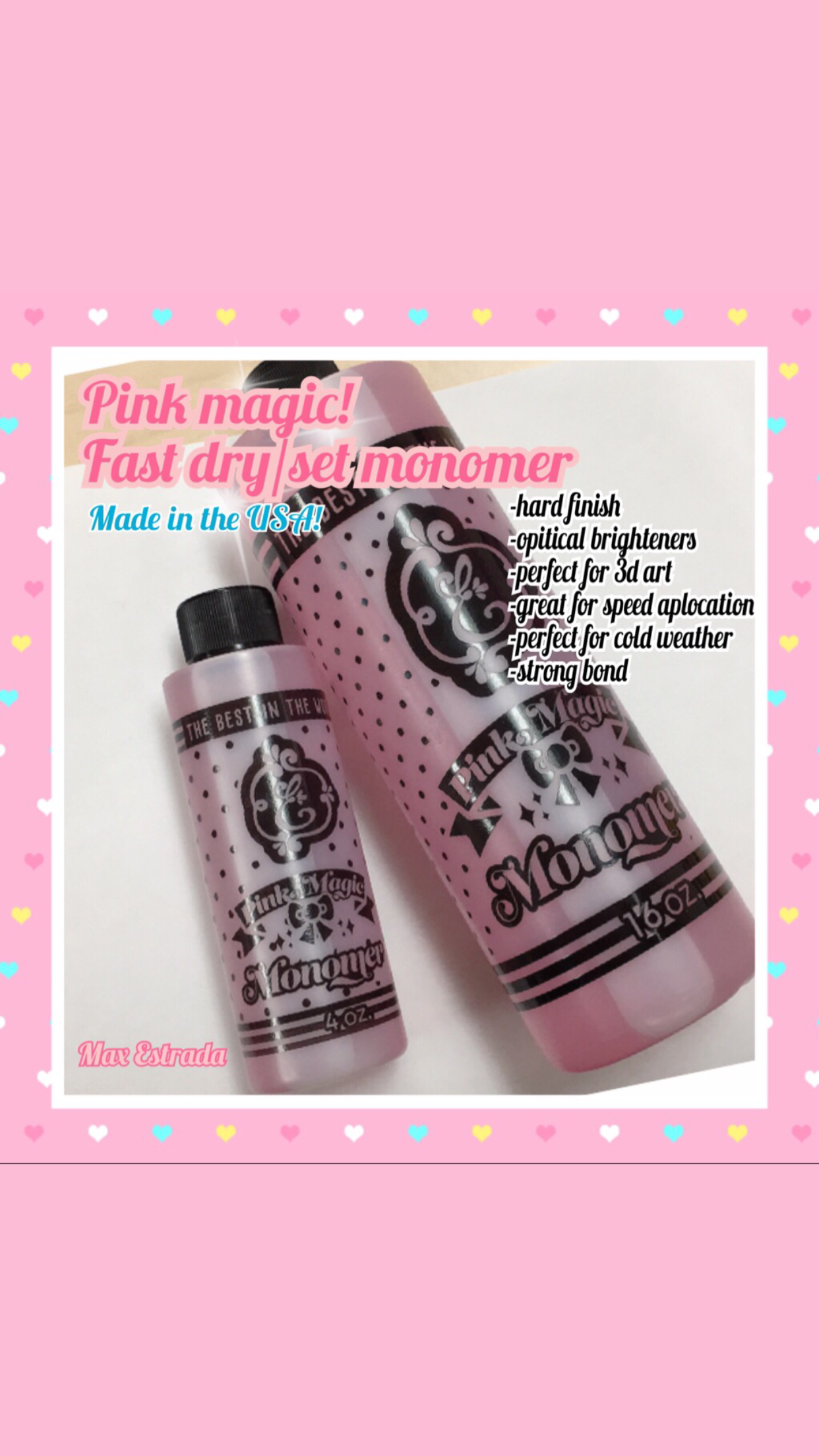 pink magic fast dry Monomer - 4oz
* tutti fruiti scented ~!
**as of 8/12/2021 pink magic fast dry monomer will no longer be pink in color but violet/purple to help improve color usability and anti-yellowing nature of the product. Final result a bright vivd acrylic nail!~
pink magic fast dry/set Monomer is now available! made in the usa,  with optical brighteners and UV stabilizers designed to help maintain clarity and protect against yellowing. It has a slow evaporation time, innovative pink color that will not effect the final results of the nails giving true bight and vivd color pay off with the fast dry application that you need ! its so versatile you can also use it as a mixer with other monomers to speed up their application time and custom mix your own monomer. Pink magic monomer has a strong adhesion and a hard, durable finish perfect for clients who are hard on their nails or problem lifters ! Pink magic monomer also works amazing for 3d nail art ! 
Maintain Brilliance Benefits
Comfortable Working Environment
Better for You and Your Client
Reduces Yellowing
Shock Absorbing, Less Breakage
pink color will not affect or change the color of the powder or final nail
Features
pink color monomer that will not change the final result of the product application 
100% EMA
Optical Brighteners
Plasticizers
ENCP Advanced
Monomer's MMA-free formulation provides consistency, strength, adhesion and flexibility with NO cracking or splitting.