FREE SHIPPING IN THE USA ON ORDERS OVER $150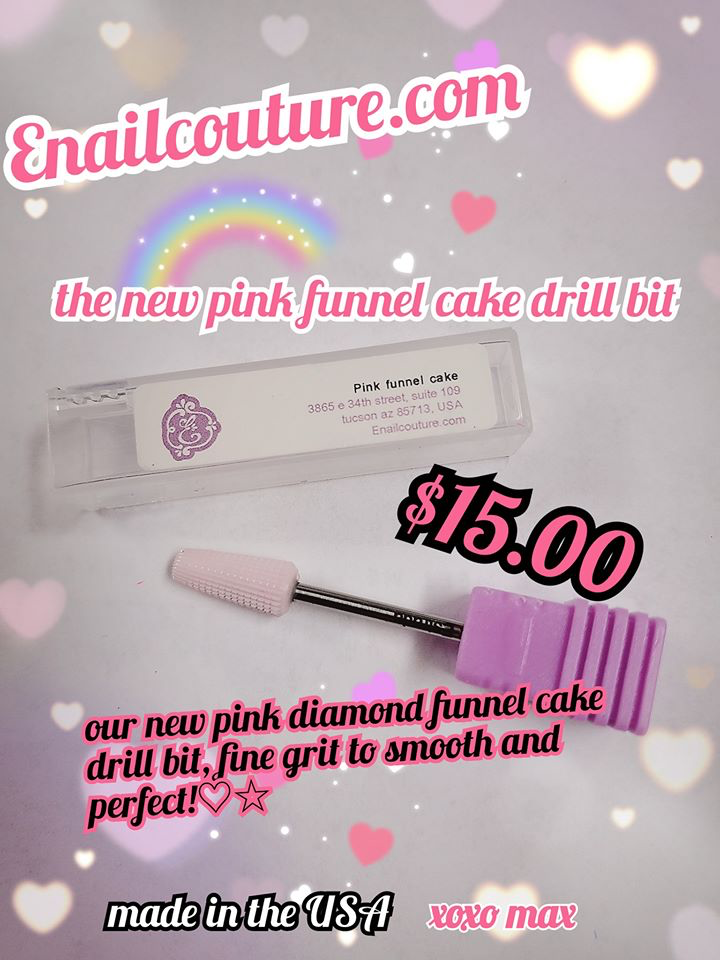 pink funnel cake drill bit !~ 5in1 pink zirconia ceramic nail drill bit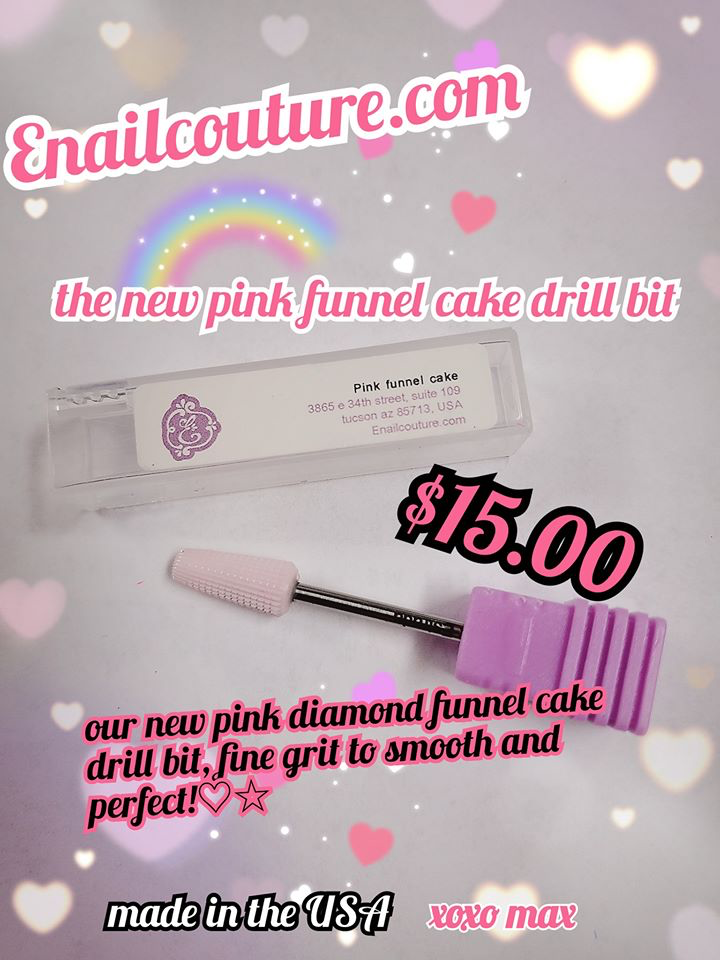 pink funnel cake drill bit !~ 5in1 pink zirconia ceramic nail drill bit
pink ceramic in a course fine.
High Quality 3/32" 5 in 1 Nail  Bit for 2 Way Rotate
Use 100% Brand New US Made High Quality pink ceramic  USA Carbide Bit 2 Way Direction Design which remove with high efficiency of Acrylic Nails, Gel Nails, Dip Powder, and any Nail Colors.
The drill could work in 2 directions for both Left Handed or Right Handed Use Excellent Durability and Cutting Performance Suitable for Professional
this perfect bit for cuticle work and surface shaping with out cutting the skin since it has no sharp edges. 
This bit are the best in the world, they do not heat up, produce less dust and feel different, your clients will be able to tell because the bit does not rust or produce heat making their service more enjoyable.
 They last much longer than any other material and can be used on any type of nail service like gel, acrylic and gel polish!~
5 in 1 Multi-function

1 Drill have different size teeth around the bit's head

2 Working Directions, both for left hand & right hand

Hard Teeth, for High Speed Cutting of Hard Gels

cute pink color 
*all enailcouture drill bits are size 3/32