FREE SHIPPING IN THE USA ON ORDERS OVER $150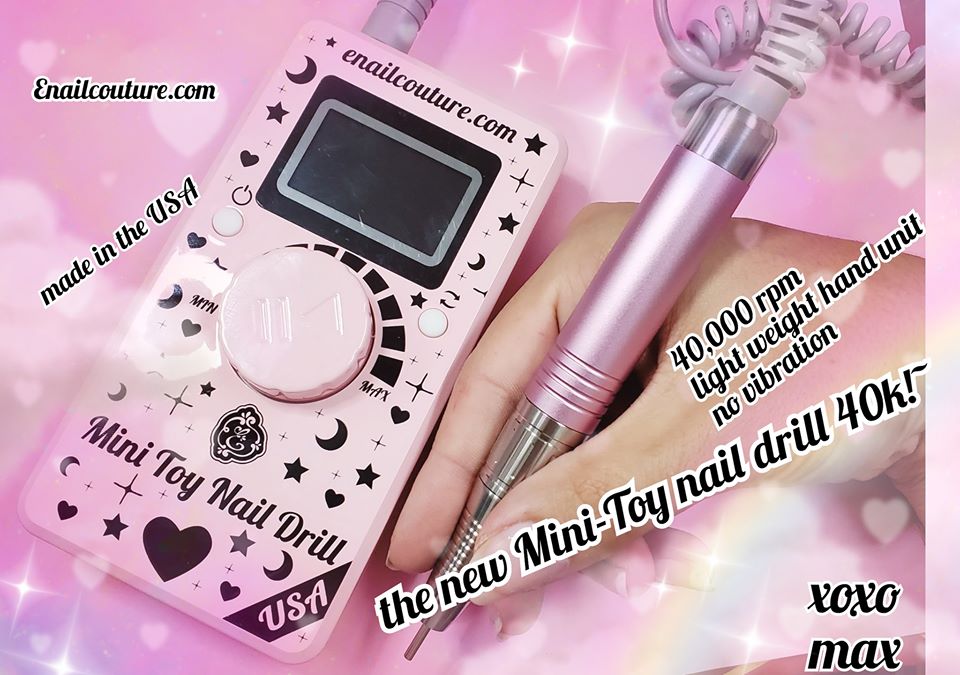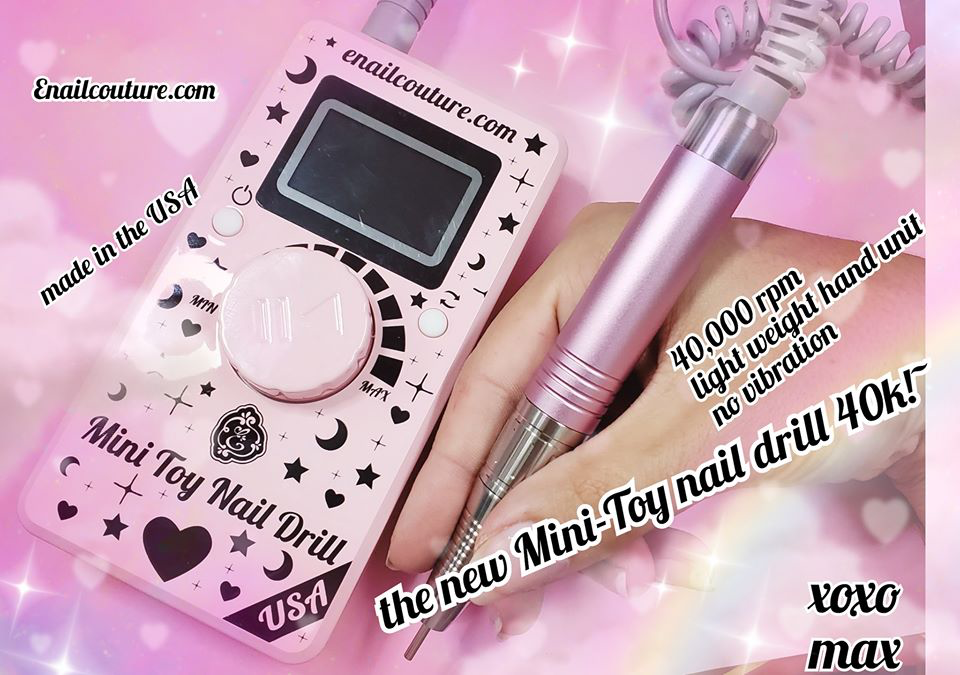 Mini Toy Nail Drill 40k !~ (40000 RPM Professional Portable High Speed Nail Art Grinding Machine for Manicure Pedicure Nails)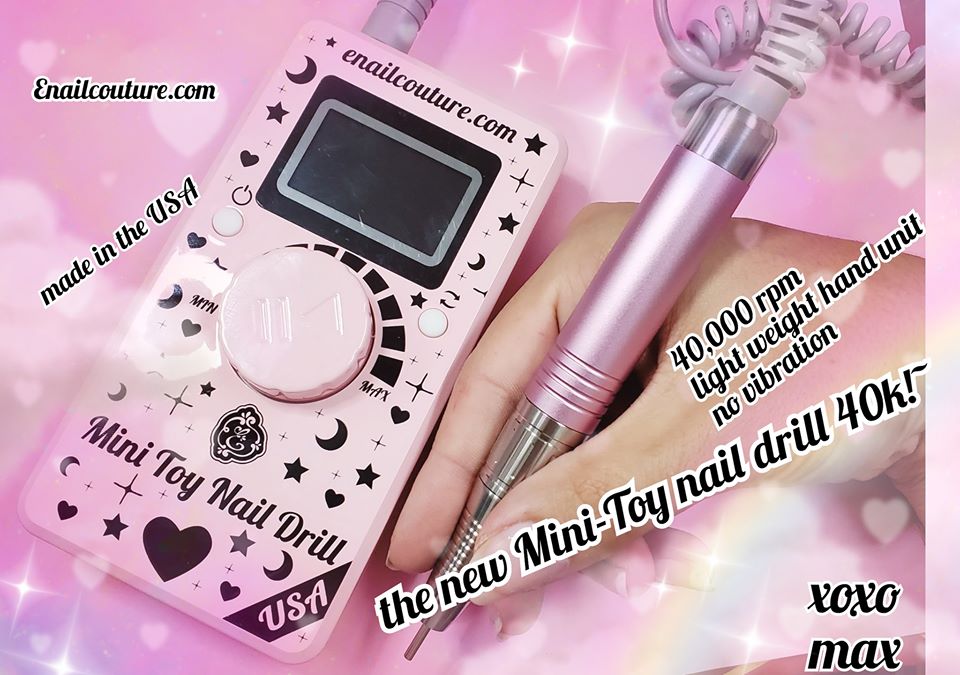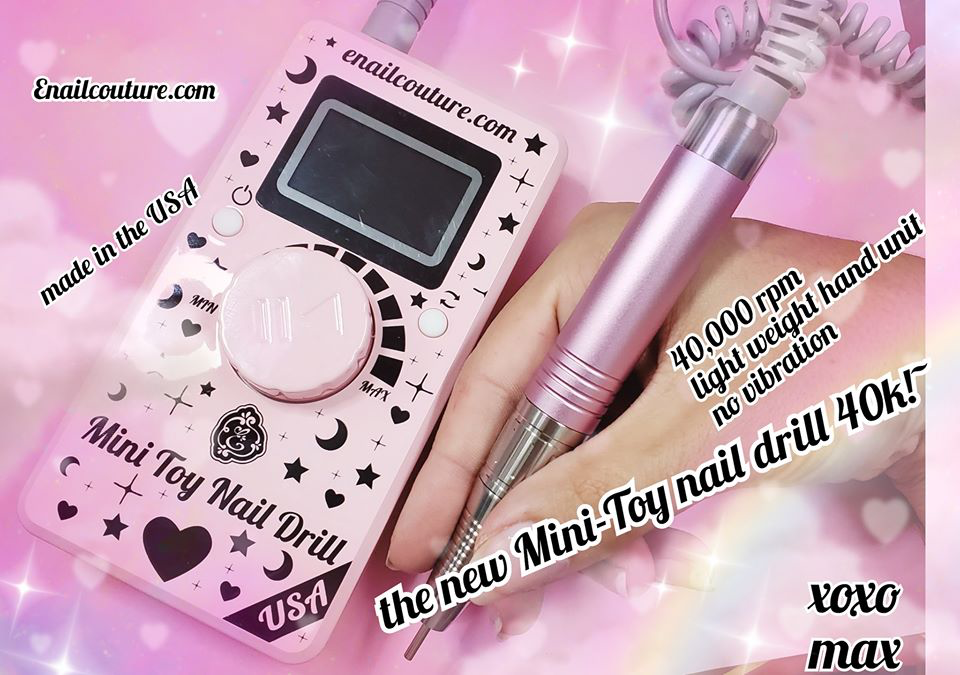 Mini Toy Nail Drill 40k !~ (40000 RPM Professional Portable High Speed Nail Art Grinding Machine for Manicure Pedicure Nails)
The NEW Mini-toy nail drill is here ~! efile
♥ELECTRIC NAIL DRILL ---High speed 40000 rotation, high power and strong torque, can control the direction of forward/reverse

♥LCD DISPLAYS --- Large LCD displays speed, battery capacity and F/R direction

♥PROFESSION --- Durable brushless handle, low noise and not harsh, stable and not hot

♥LONG STANDBY --- About 2.5 hours charging time and 7.5 hours working time. Long endurance

♥HOOK DESIGN --- Portable hook for convenient manicure and pedicure
no noise!, long life!, no BRUSH handle and brushless control system 
speed memory function and speed digital control
built in high capacity battery long = long working hours at no load
overload protection !!!
* No more dust impact 
– 40,000 RPM (revolution per minute)
– Rechargeable
-Up to 7.5 hours battery life
– Variable speed control
– Lightweight hand piece
– High torque(turning point)
– Quiet operation
– No vibration
– Locking chuck
– Uses standard 3/32 bits
– Easy bit change
– Was designed to work with the pink diamonds drill bits
Specification:
Condition: 100% Brand New
Item Type: Nail Art Grinding Machine
Voltage: 100-240V
RPM: 40000
Power: 80W
Battery Capacity: 2600mAh    
Charging Time: About 2.5H
Working Time: About 7.5H
 
*free trial bit set! 
*pink candle sold separately