FREE SHIPPING IN THE USA ON ORDERS OVER $150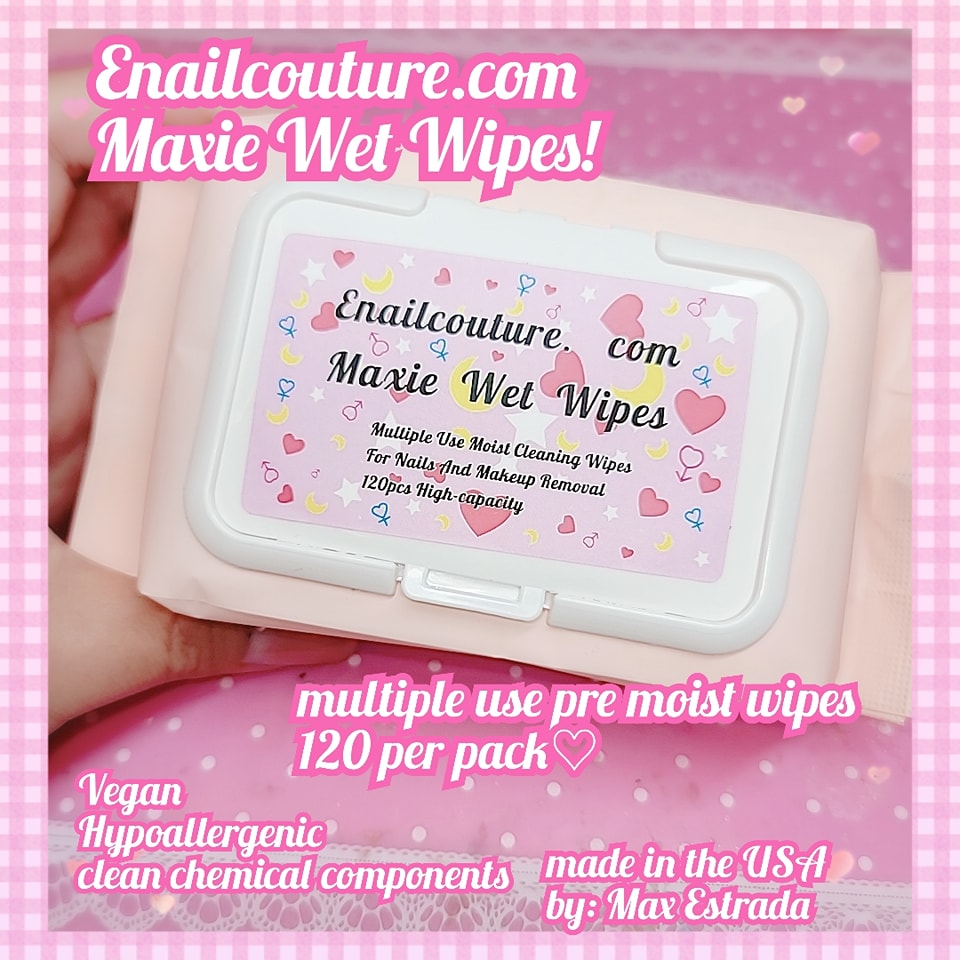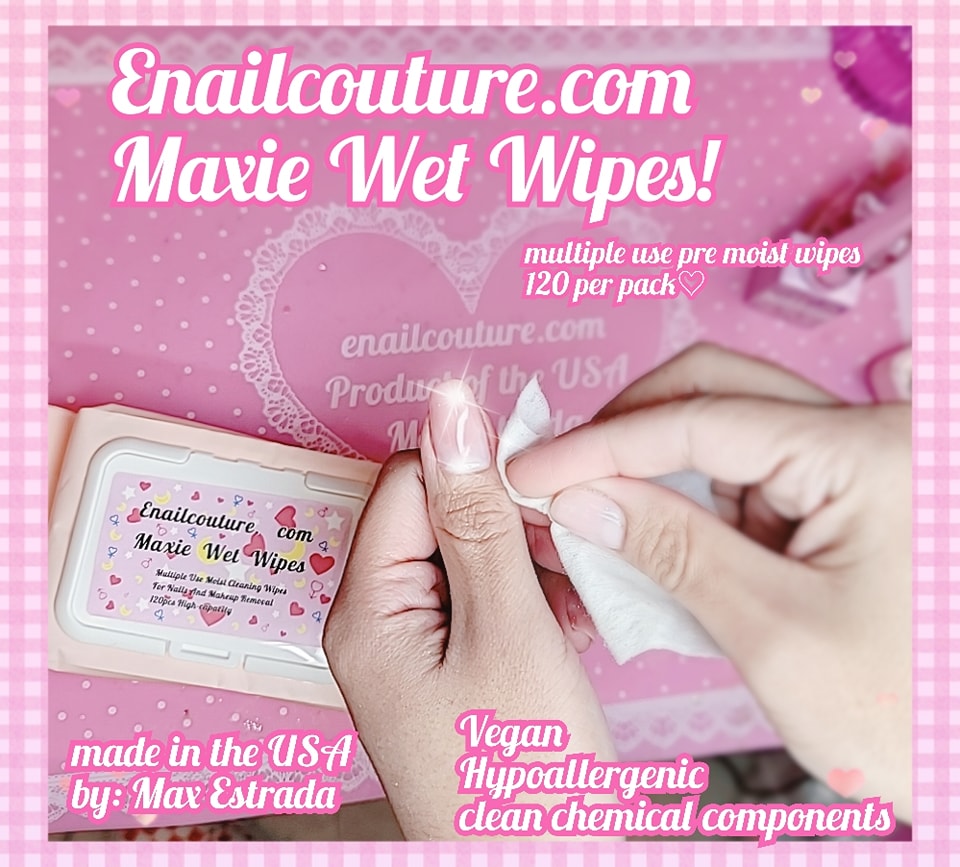 Maxie Wet Wipes (Makeup Remover Cleansing Face Wipes, Daily Cleansing Facial Towelettes Remove Makeup & Waterproof Mascara, Alcohol-Free, 100% Plant-Based Fibers, Value Twin Pack, 120 count)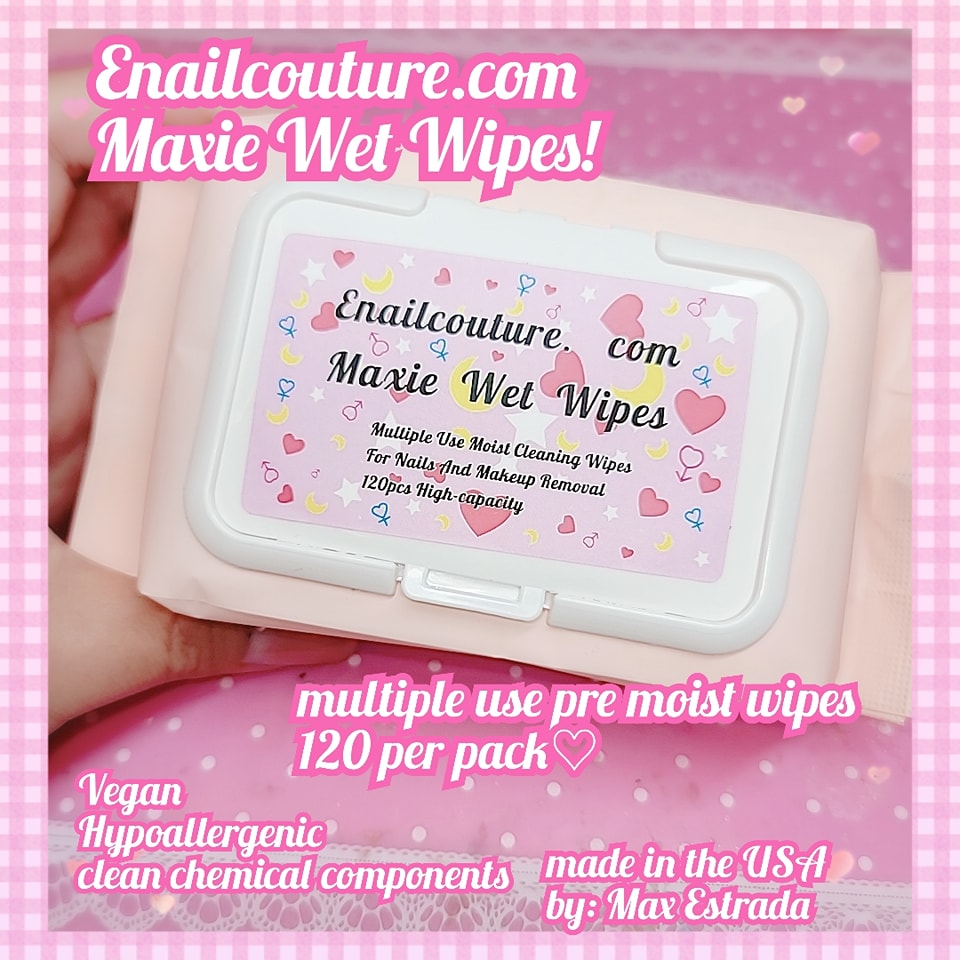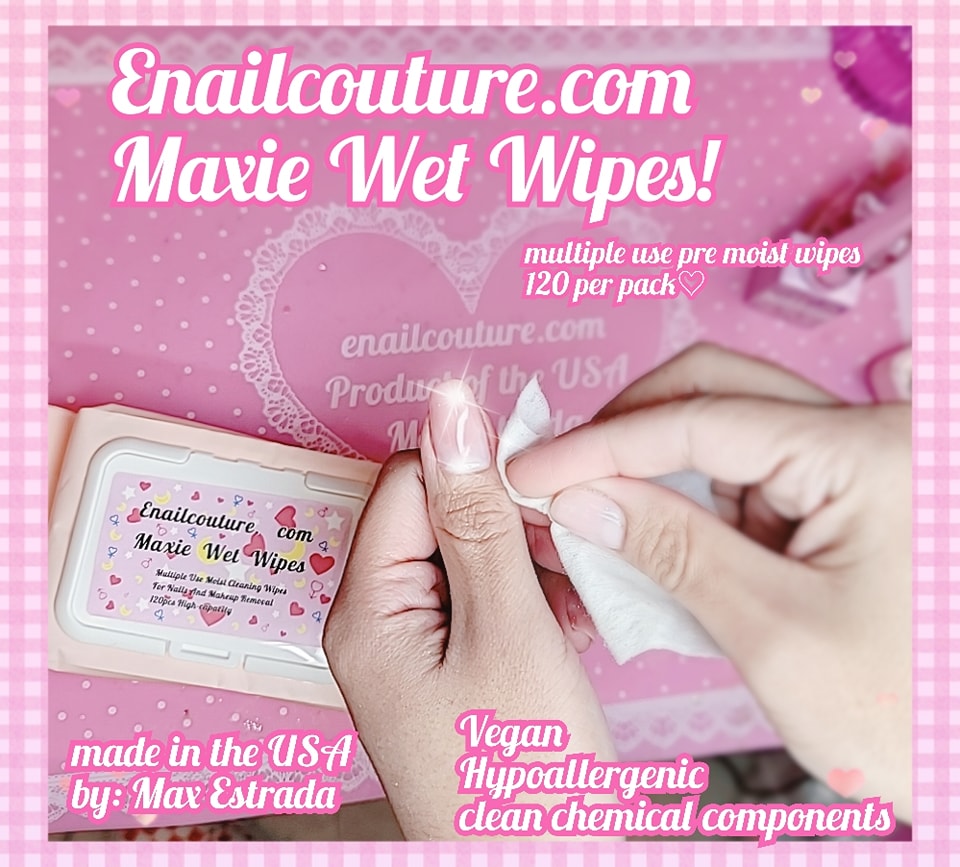 Maxie Wet Wipes (Makeup Remover Cleansing Face Wipes, Daily Cleansing Facial Towelettes Remove Makeup & Waterproof Mascara, Alcohol-Free, 100% Plant-Based Fibers, Value Twin Pack, 120 count)
Enailcouture.com new Maxie wet wipes are the new multiple use wipes for nail care & much more!
Gentle cleaning and delicate care. The wipes with Vegan & hypoallergenic formulation! gently clean the skin from impurities.
Reliable valve. Thanks to a sealed valve, the wipes are always moist.
Soft scent! very light and gently sweet 
Trendy packaging. The packaging in a tender brand colour will accentuate Your femininity.
About this item!
120-count each of ultra-soft, pre-moistened maxie wet wipes Remove Face Wipes with a micellar-infused triple emollient formula remove makeup and cleanse skin while leaving it feeling refreshed, soft, smooth and conditioned
Makeup remover facial cleansing towelettes work to dissolve all traces of dirt, removes bacteria, impurities, oil and makeup on skin while also removing pollution, sweat and sunscreen, for superior cleansing and makeup removing power at your fingertips
Facial cleansing wet wipes are ophthalmologist-, dermatologist-, and allergy-tested and gentle on the eyes. The effective formula removes up to 99% of makeup--even stubborn waterproof mascara--without tugging
Our Clean Promise to you and the Planet. These facial cleansing wipes are made with 100% plant-based fibers, biodegrade in 35 days in home compost, and are formulated without phthalates, parabens, sulfates, alcohols, soaps, or dyes
Maxie wipes are disposable and thoroughly cleanse skin, leaving behind no heavy residue so there's no need to rinse. Plus, they're great to use in a daily beauty or skincare routine for a refreshing self-care experience at-home