FREE SHIPPING IN THE USA ON ORDERS OVER $150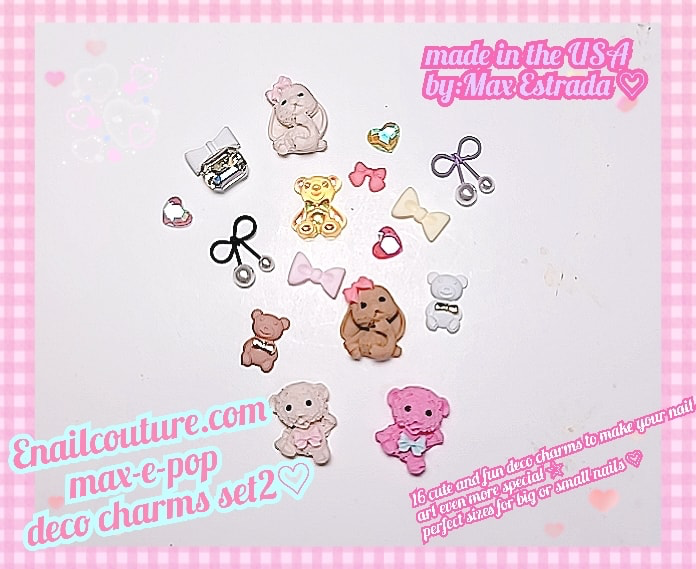 max-e-pop deco 3d charms! (3D Butterfly Bow Nail Charms Acrylic 3D Nail Art Charms, 3D Cute Bear Resin Nail Art Charms for Nails Accessories Supplies DIY Jewelry Crafting)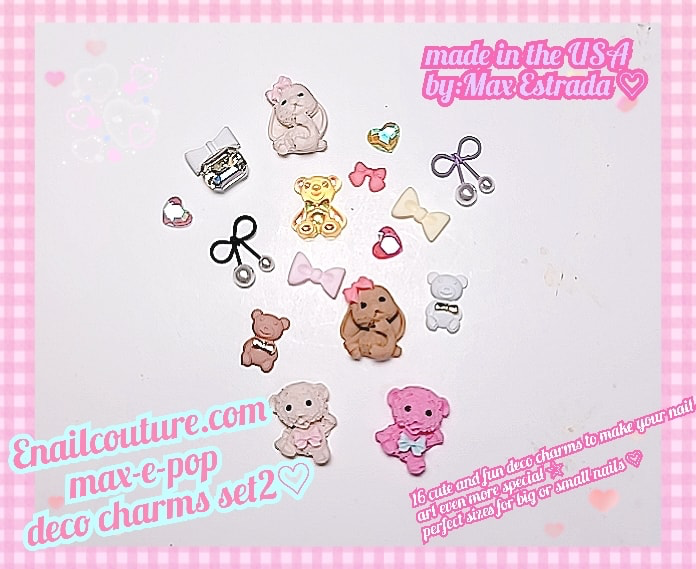 max-e-pop deco 3d charms! (3D Butterfly Bow Nail Charms Acrylic 3D Nail Art Charms, 3D Cute Bear Resin Nail Art Charms for Nails Accessories Supplies DIY Jewelry Crafting)
Max-E-Pop deco charms !~ are so cute, set comes with 14 units
★3D Nail Charms: Combinating currently fashion charms(butterfly/bow/heart), 3D heart shaped rhinestone nail charms are made of hight quality materials, which are safe to wear on the skin and also can be ideal gifts for your girlfriend and wife, to understand the hobby of your lover's hobby, satisfy their DIY Crafts.

Cute Design: Our 3D nail art decoration is of the classical gummy bear design, which will add a feeling of cuteness to your nails. Besides, the light color of our bears is fresh and beautiful, lighting your nails after you stick it on your nails, suitable for you to apply for nail decorations.

Soft Material: The gummy bear nail ornament is made of premium polyester resin, which is softer and brighter than others which is made of traditional plastic. The surface of the bear is soft and smooth, it will not do harm to you when your nail scratched your skin accidentally.

★Heart Crystal Nail Rhinestones: Heart Shaped Crystal Rhinestones nail art are made of high quality resin, which is colorful, solid. They will sparkle under the light, different from other rhinestones. You would love it when you get it. The colorful crystal rhinestones make it easier to achieve different designs of nail art, which add sparkle and glamour to your crafts, make your nails more dazzling and charming.

★Multi-Functions: Perfect 3d nail art charms and crystal rhinestones set for crafts, nail art, clothes, shoes, jewelry, card crafting, DIY craft, bags, wedding dress, books, guitar,cups, tablets, high heels, table scatter and so on.

★Easy To Use: Built-in flat backs nail charms can be easily applied to natural and artificial nails. Clean the surface of your nails, brush the base polish, and place it onto nails with gel.