FREE SHIPPING IN THE USA ON ORDERS OVER $150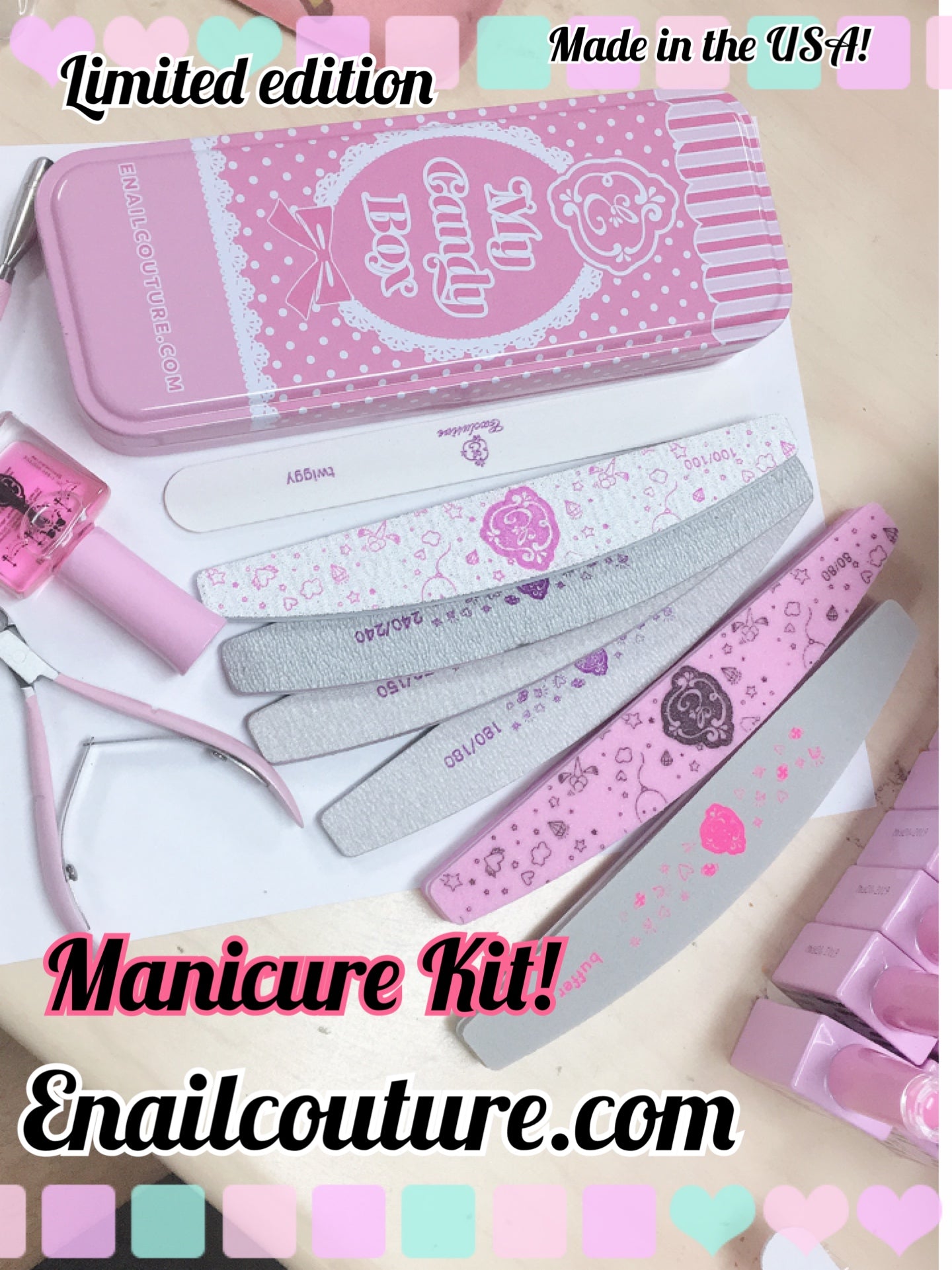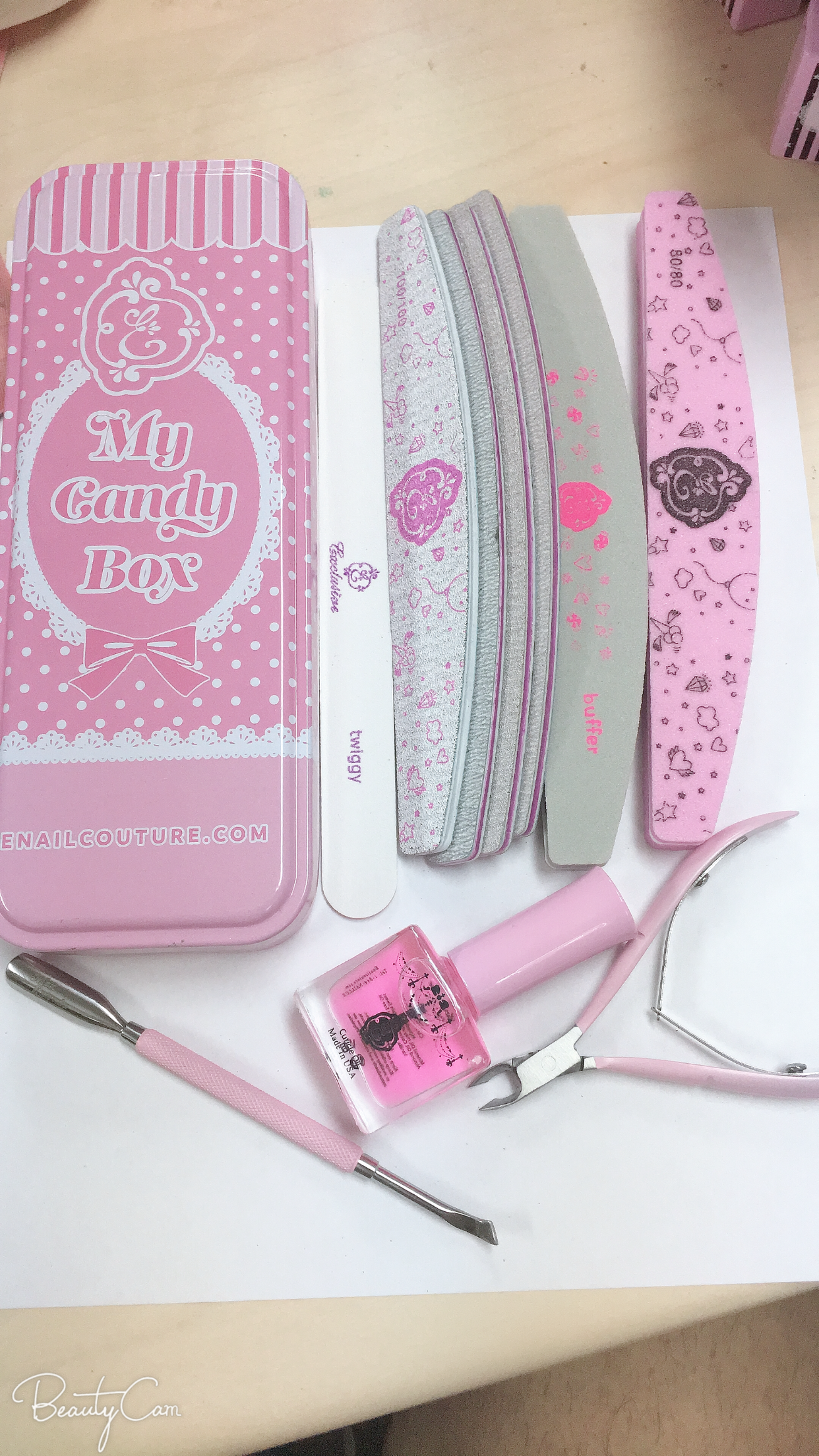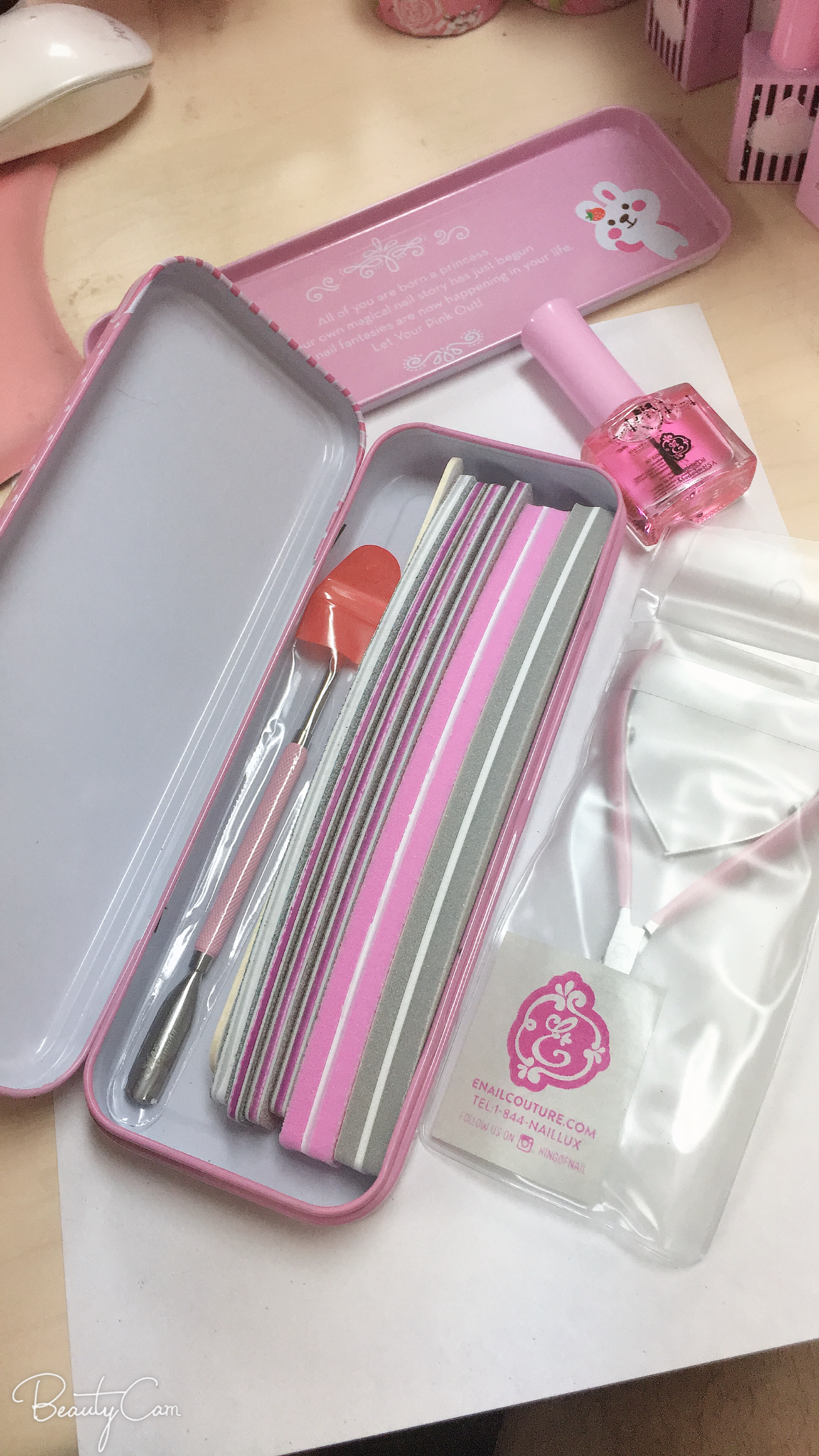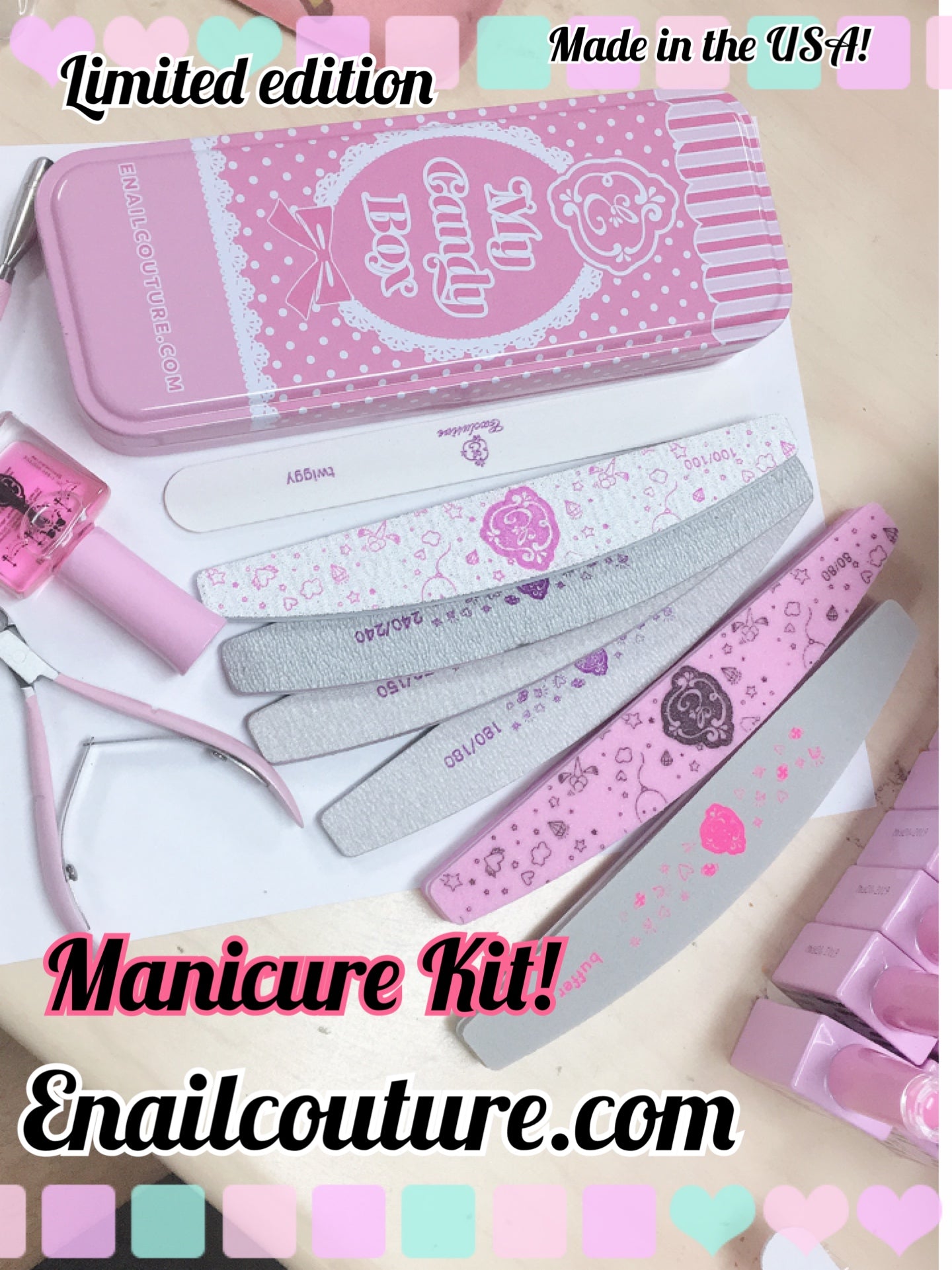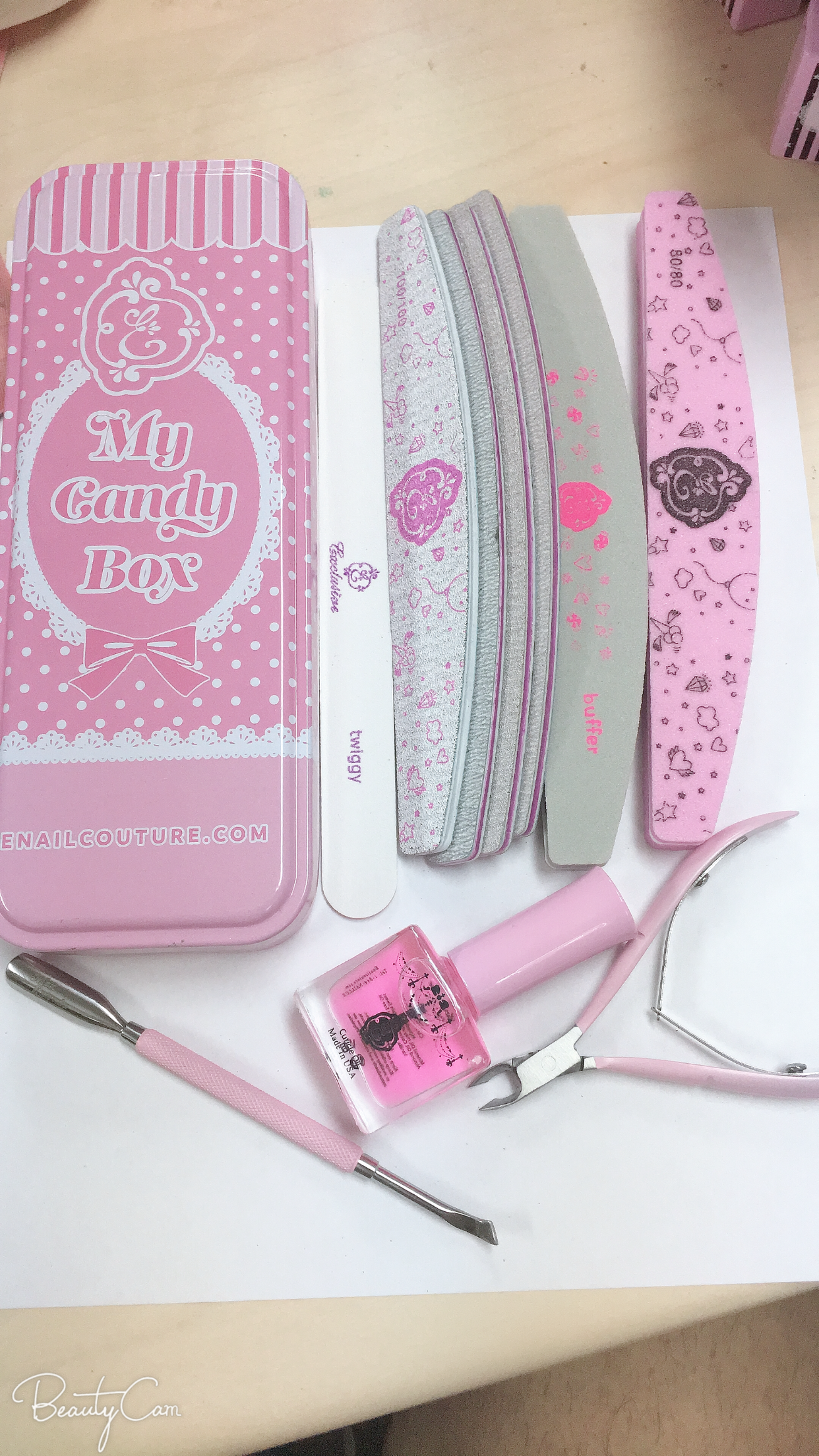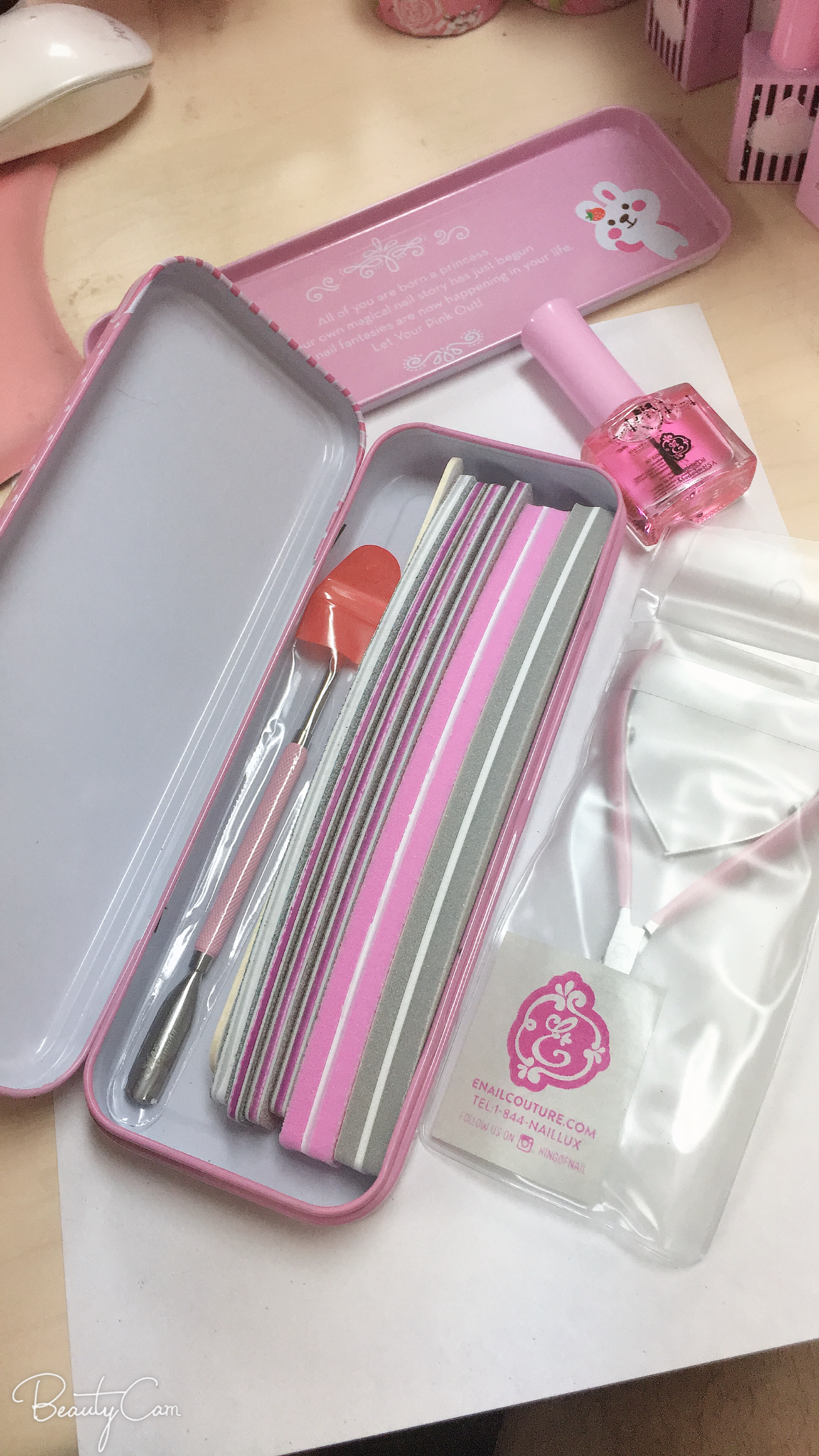 manicure kit !
Everything you need to get started ! 
our new limited edition manicure kit is the perfect kit that not only is cute but practical and is also a great retail item !
the kit included : 
my candy box container, 3 files, pink cuticle pusher & pink cuticle nipper, cotton candy cuticle oil and a free gift & pink logo apron !