FREE SHIPPING IN THE USA ON ORDERS OVER $150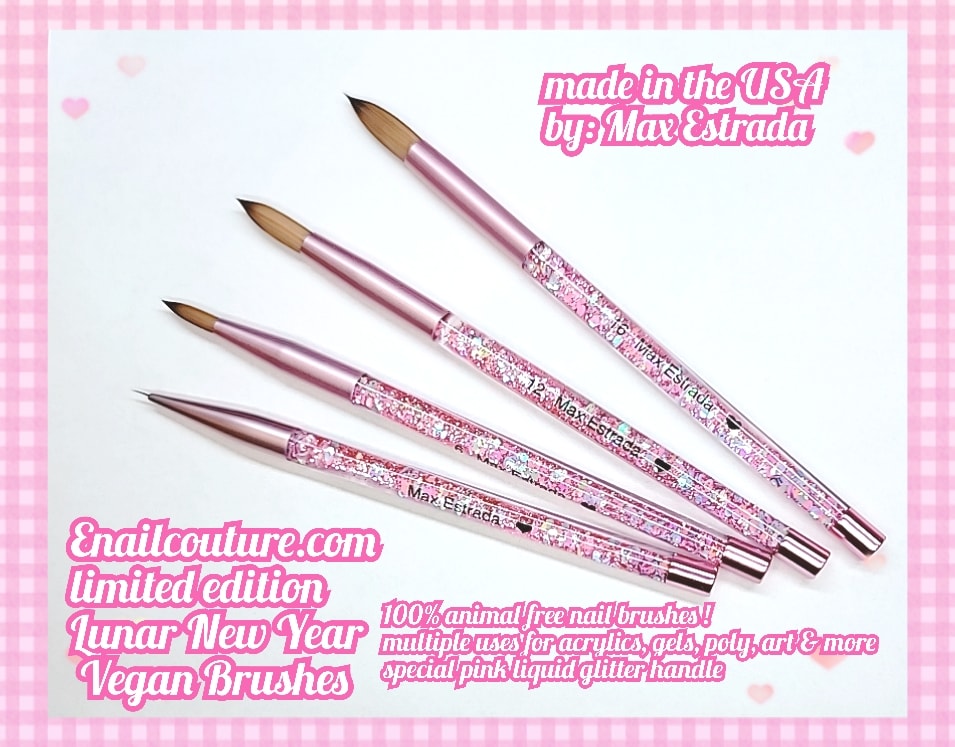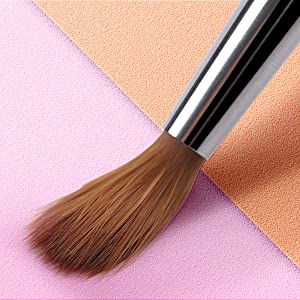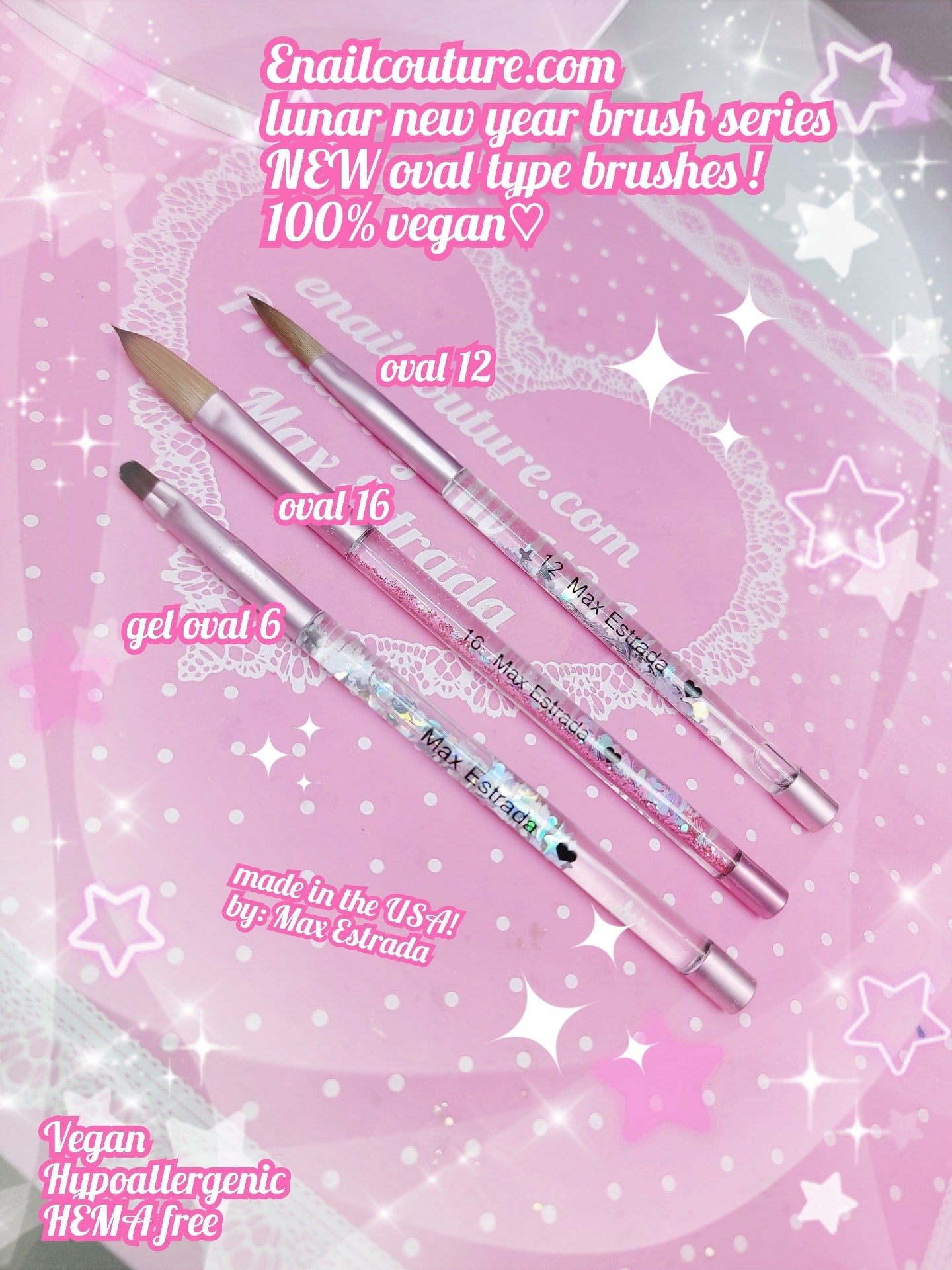 Lunar New Year Vegan Brushes! limited edition (Professional Vegan Kolinsky Acrylic Nail Brush - Round Oval Shape Nail Art Brush for Nails Extension Nail Art Carving with Special Pink Liquid Glitter Handle)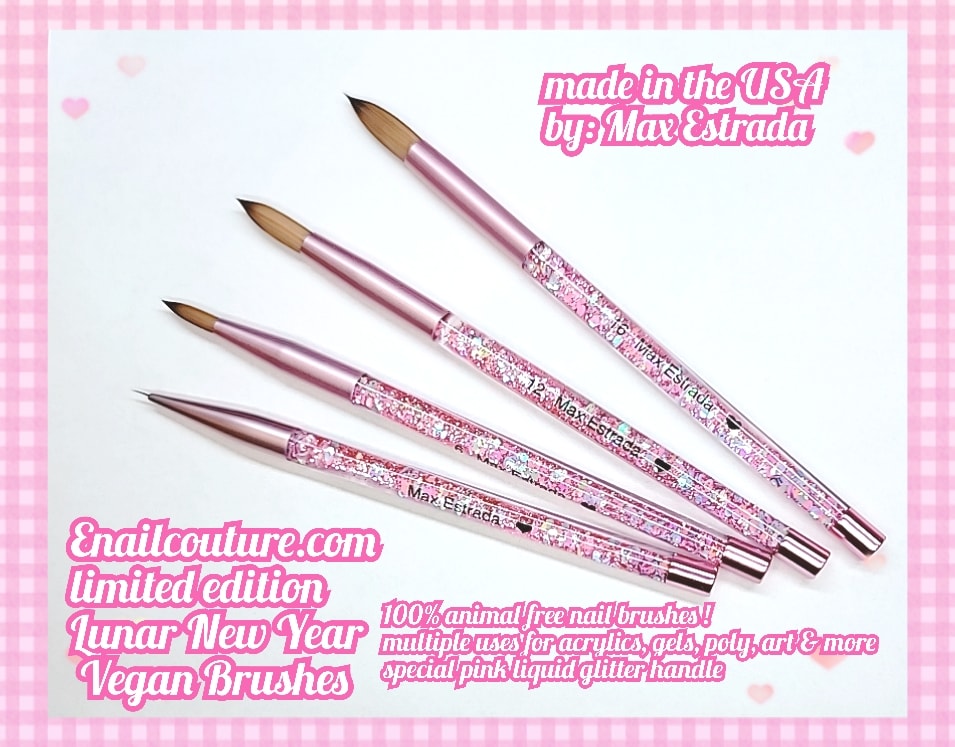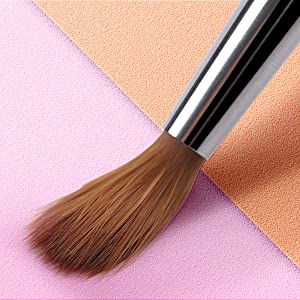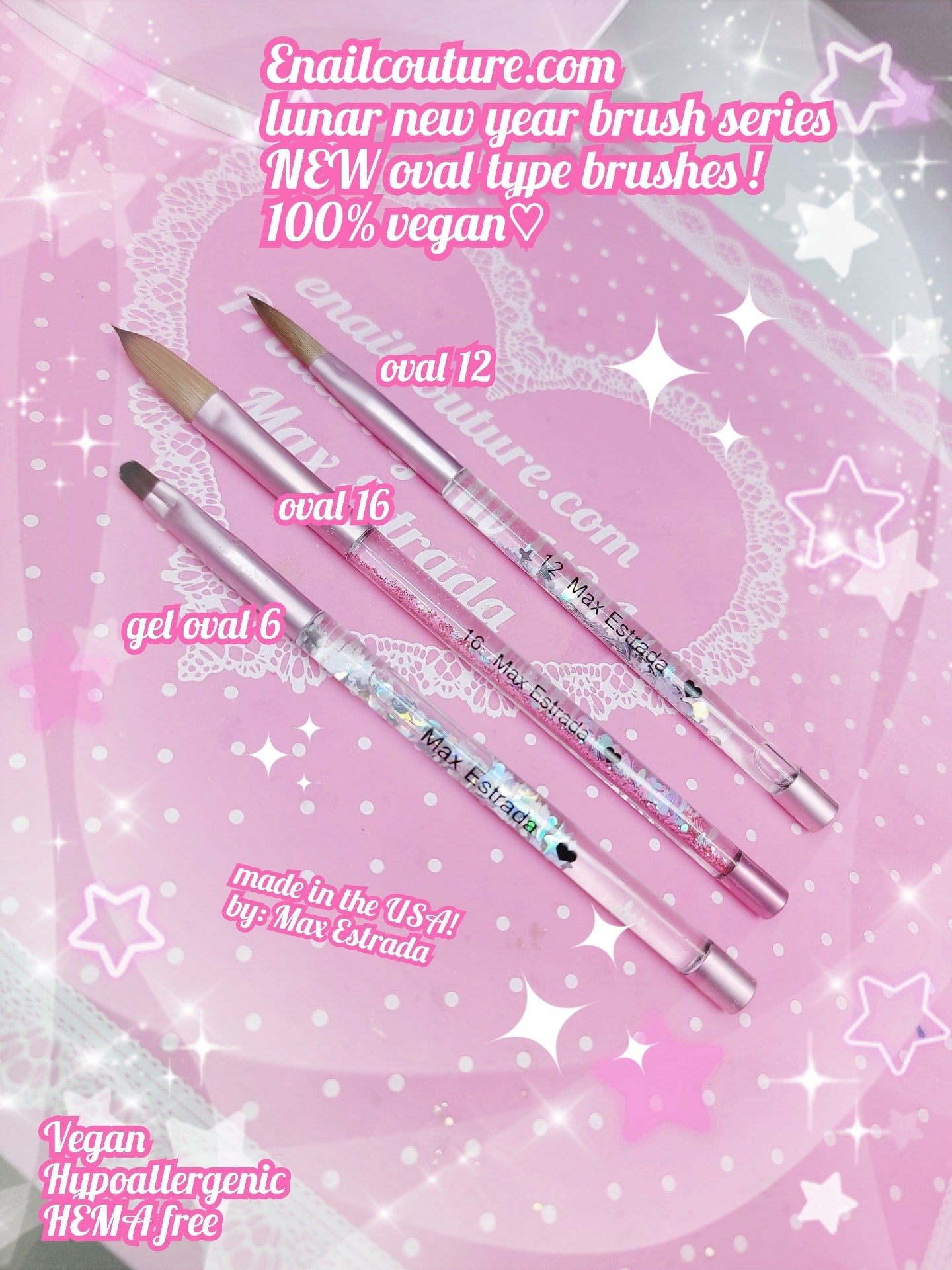 Lunar New Year Vegan Brushes! limited edition (Professional Vegan Kolinsky Acrylic Nail Brush - Round Oval Shape Nail Art Brush for Nails Extension Nail Art Carving with Special Pink Liquid Glitter Handle)
Enailcouture.com new limited edition Vegan, 100% animal FREE, Lunar New Year Brush Series! 4 brushes to choose from & now 3 new oval style brushes!~
SPECIAL GLITTER DECORATION: The smooth handles are full of liquid and shiny colorful pink glitters in. It will be flowing when you use it. Life with beautiful and charming nails with Makartt nail brush.

FIRM COMBINATION: Brushes body is made of acrylic and heads are made of premium Vegan, Hypoallergenic  hair, with proper flexibility, brushes come with metal stamping, which locks the pen body and pen tip firmly, making it well strong and long-term use.

COMFORTABLE EXPERIENCE: This acrylic nail brush is lightweight with an exquisite package. The nail polish brush is comfortable and easy to hold and paint, making your nails more beautiful and attractive.

DELICATE & FASHIONABLE: Exquisite gift for your friends, sisters, and family members, they could enjoy the fun of making nail art for each other.

Shedding hairs from a new brush is a normal. Once the brush is broken in the shedding will stop

always clean thoroughly after each use with Glide or acrylic liquid " DO NOT USE ACETONE " as acetone will remove the shine from the brush bristle and make the acrylic tacky or build-up residue. Remove as much moisture as possible with paper towel and reshape before storing.