FREE SHIPPING IN THE USA ON ORDERS OVER $150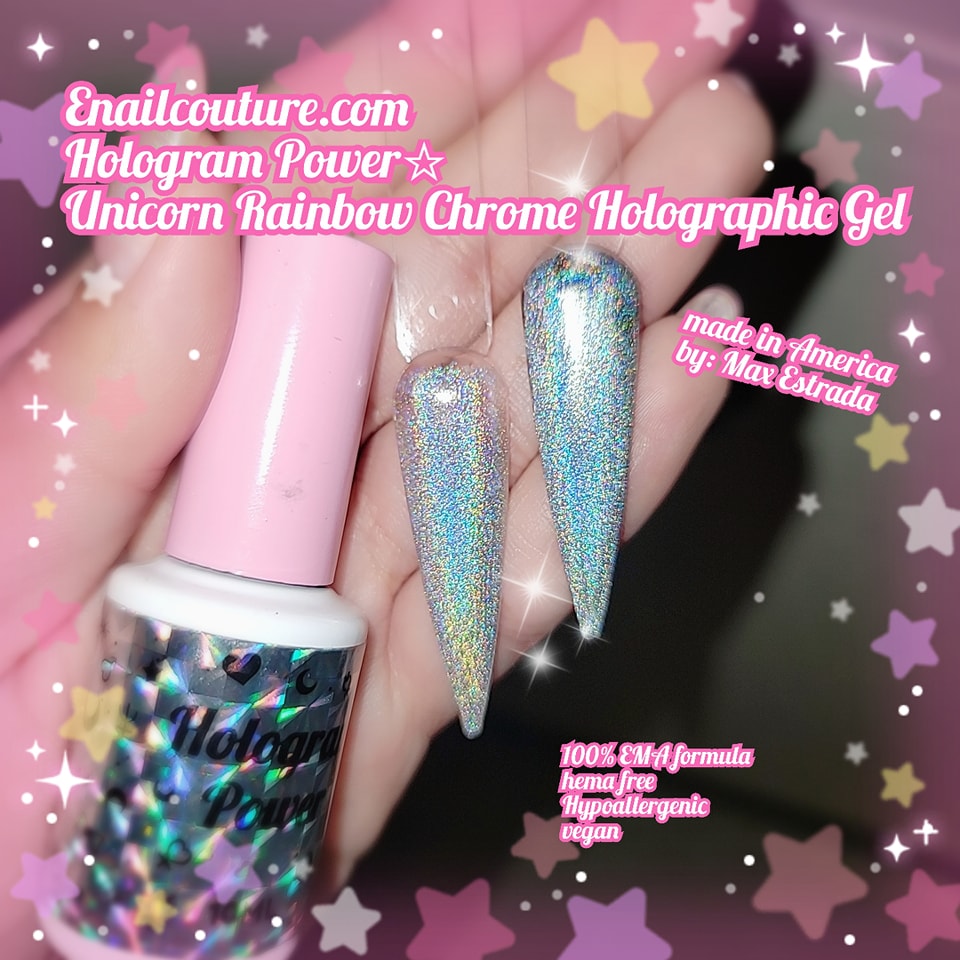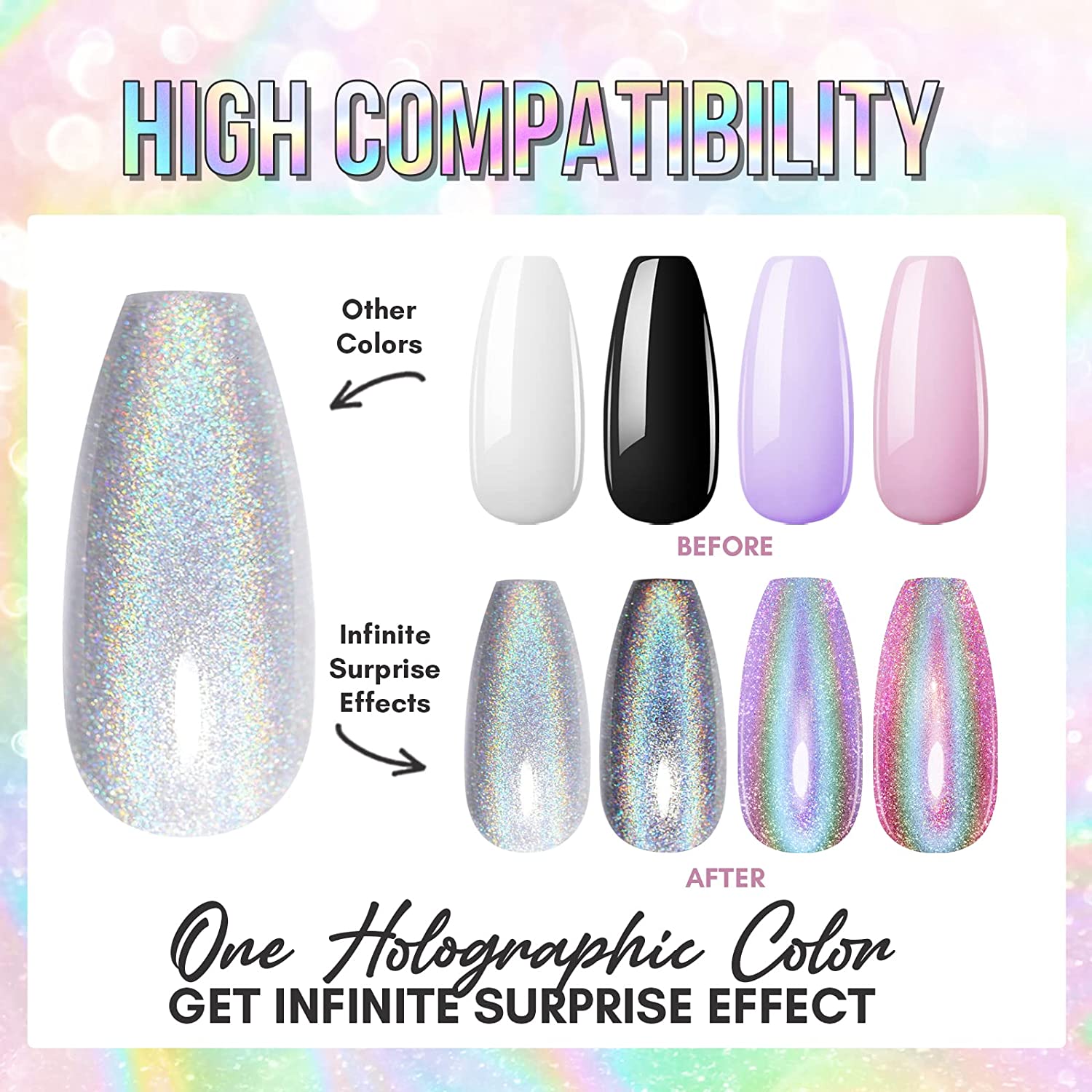 hologram power gel! ( Gel Polish Glitter Reflective Sparkly Metallic Gel Nail Polish Kit Soak Off UV/LED Required Diamond Laser Effect Nail Gel Manicure Salon )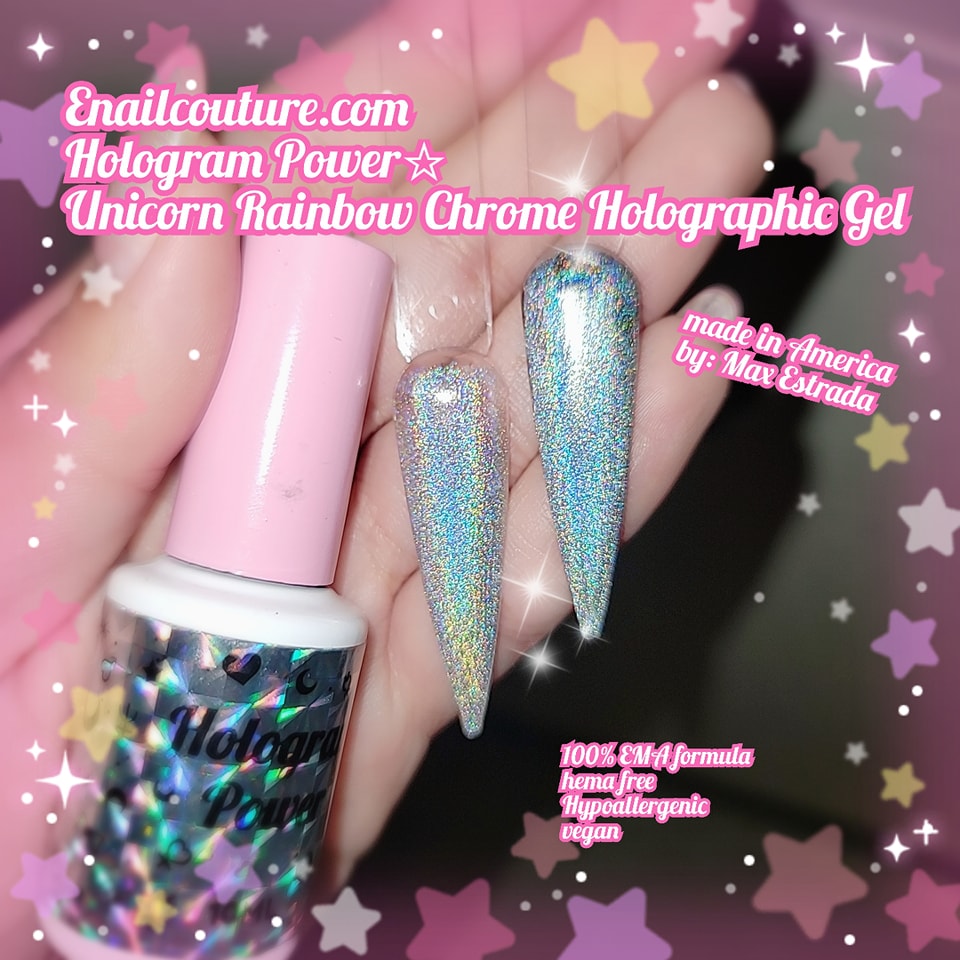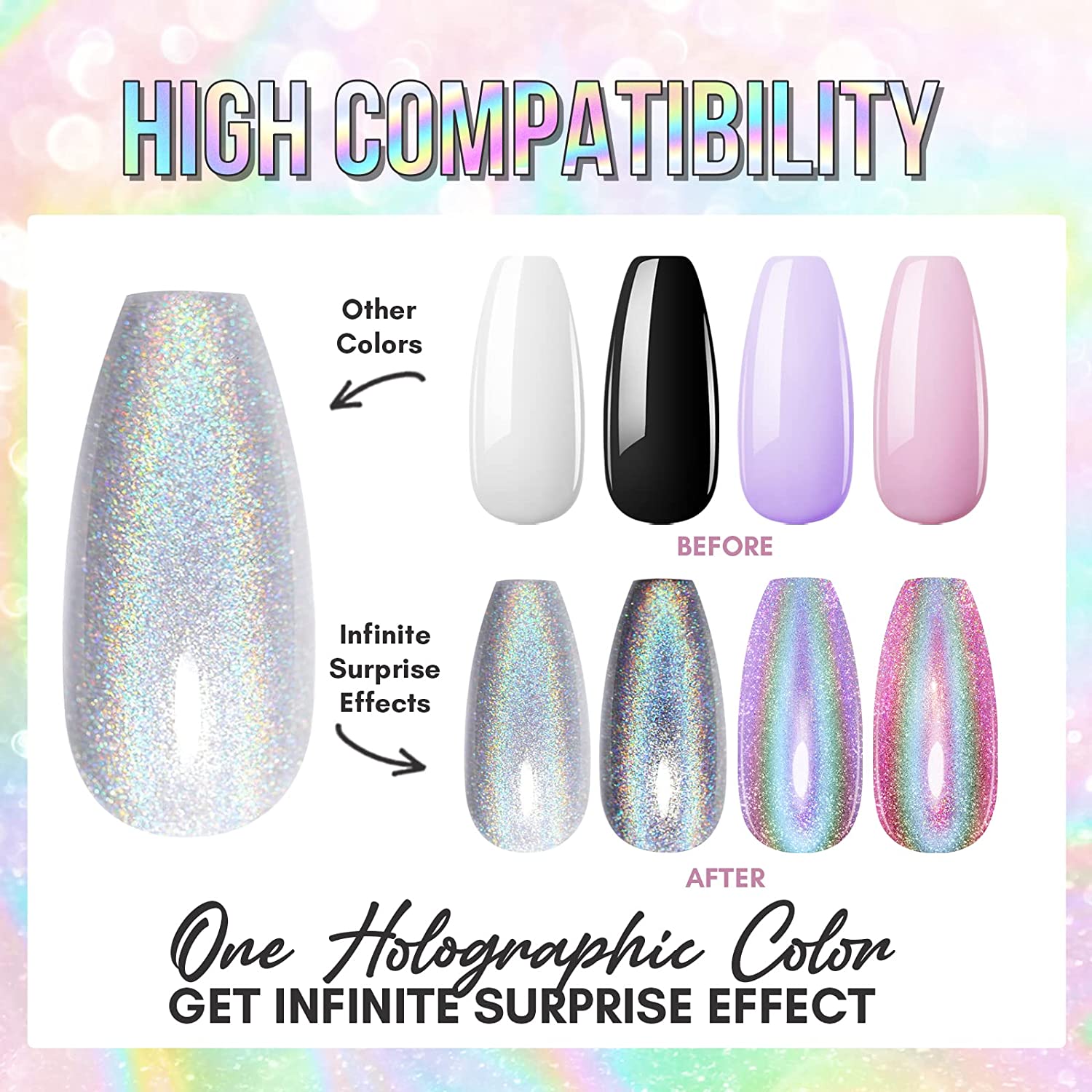 hologram power gel! ( Gel Polish Glitter Reflective Sparkly Metallic Gel Nail Polish Kit Soak Off UV/LED Required Diamond Laser Effect Nail Gel Manicure Salon )
Enailcouture.com brings you the ultimate hologram gel in the universe for the fantasy !~ better then any hologram chrome pigment powder!
no more mess ! fast & easy
【Holographic Gel Nail Polish】Enailcouture.com hologram power holographic gel polish. We were inspired by the vastness of space and the Milky Way. The bright galaxy is so shining that it can achieve the dreamlike and charming nail effect. Fully show your charm with our glitter gel nail polish and enjoy the beauty exclusive to you! 

【Environmental & Healthy Gel Nail Polish】Our formula is environmentally friendly, healthy, and free from any pollution. Say goodbye to harsh ingredients or adhesives that lead to damaged nails. Much more durable than regular reflective gel polish. enailcouture.co, premium gel nail polish gives you a shiny finish, smooth appearance, and nice coverage.

【High Compatibility hologram Gel Nail Polish】enailcouture.com hologram power glitter gel nail polish has high gloss pigment, easily compatible with different gel polish colors and come out with different ultra sparkle laser holo effects. Create an entire galaxy on your nails. Especially perfect for those who want to choose and match products freely and ideal choice for wife, girlfriend, mom, daughter as festival gifts.

【Easy Application and Long Lasting Nail Polish Gel】Our iridescent gel nail polish need to be cured under an LED nail lamp. Average for nail dryer 60-120 secs. With proper application(filing, buffering, and cleaning), Makartt black glitter gel nail polish can last up to 2 weeks. Use durable base coat and top coat to strengthen the nails' color resistance and keep good tenacity. 10ml per unit, made in the USA!