FREE SHIPPING IN THE USA ON ORDERS OVER $150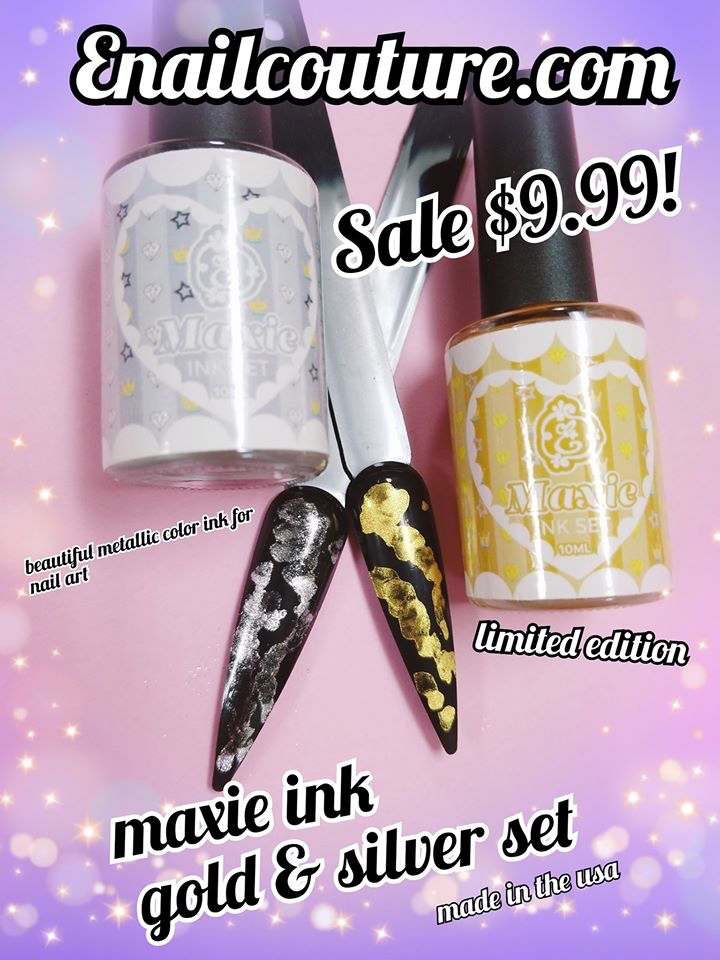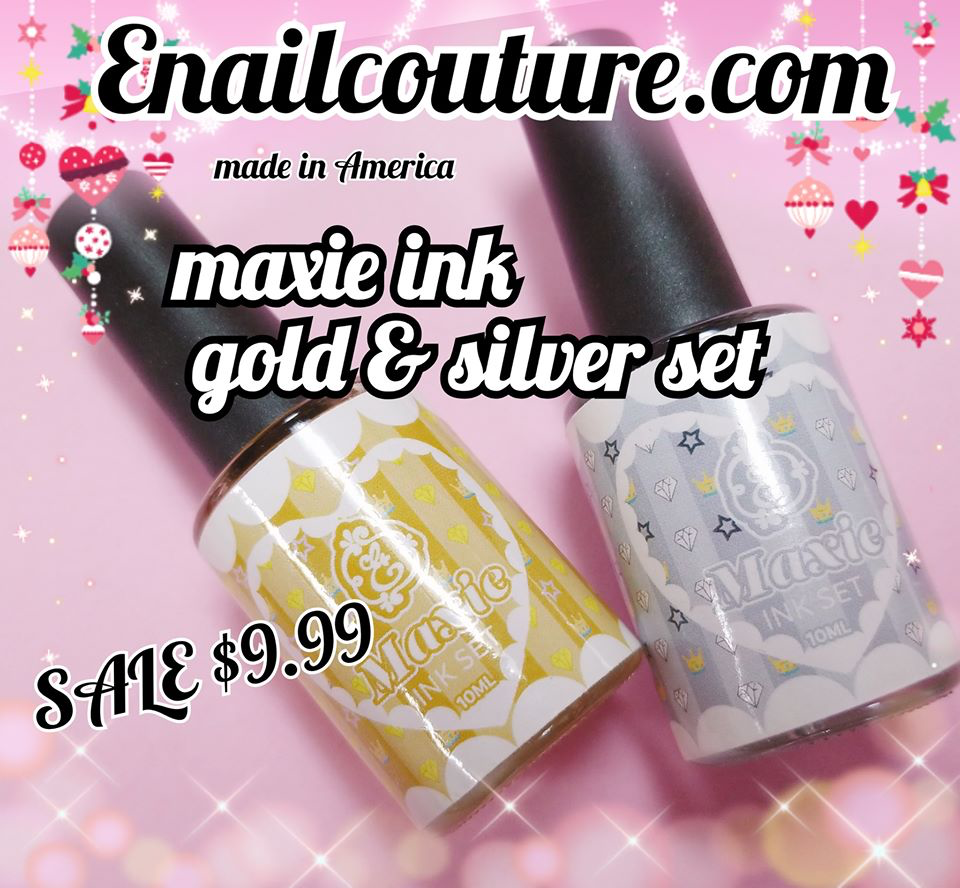 Gold & Silver Maxie INK Set (limited edition)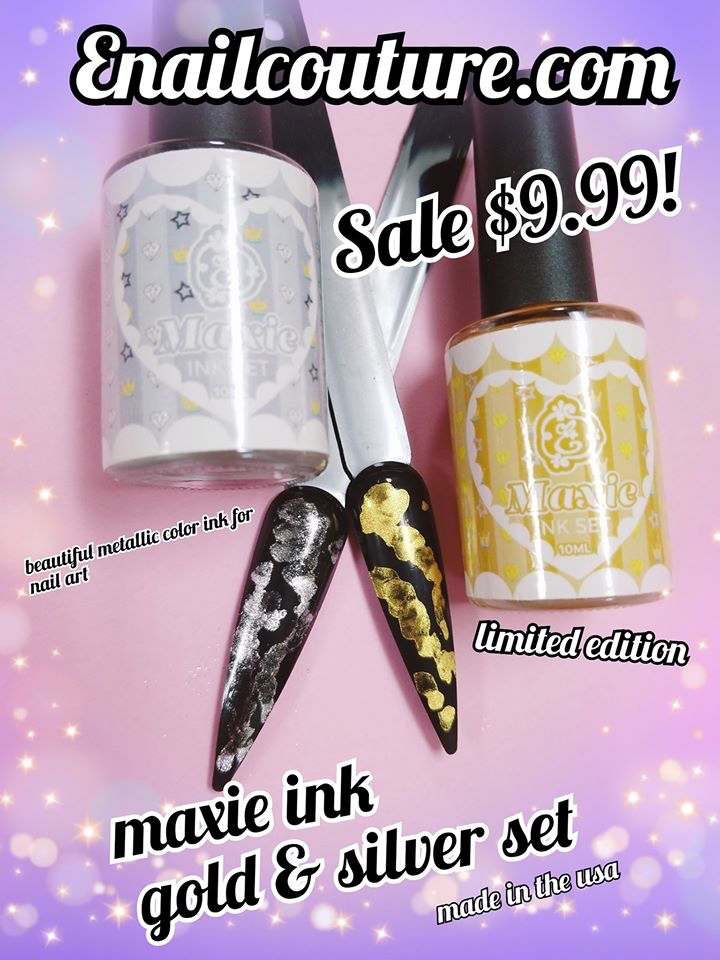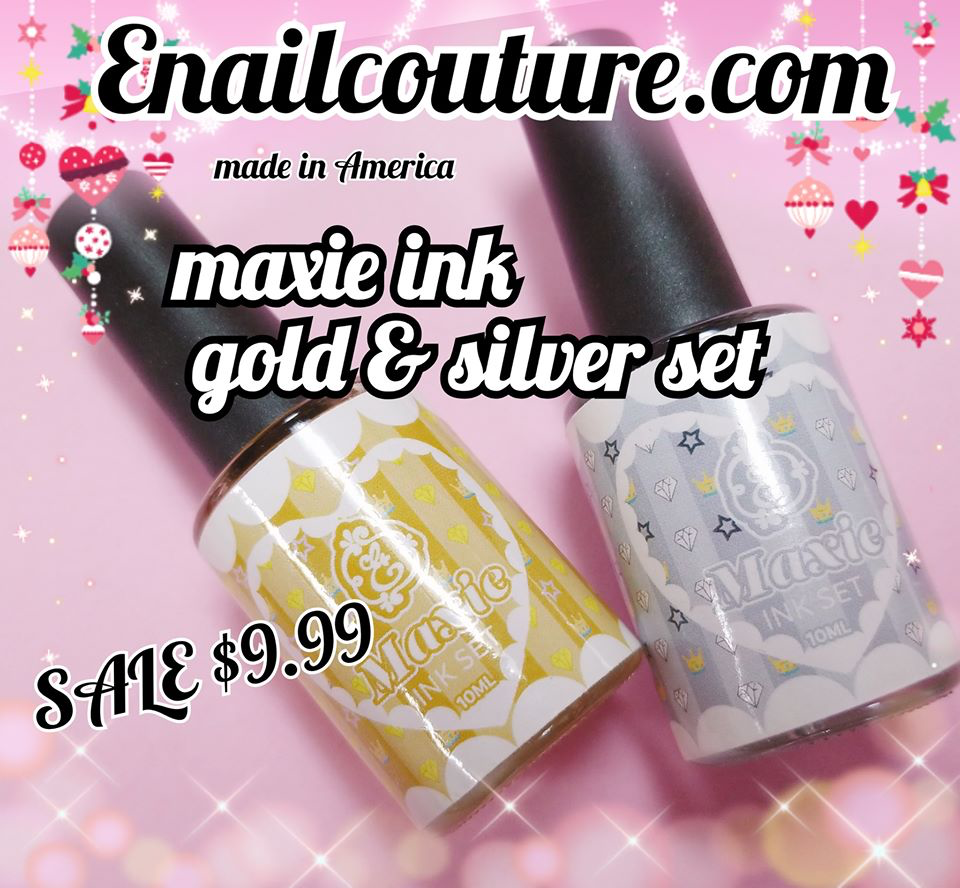 Gold & Silver Maxie INK Set (limited edition)
limited edition gold and silver maxie ink set! 
shake well before use.
MARBLE PATTERN & BLOOMING NAIL POLISH ALCOHOL INK EFFECT - Creating a magic blossom gel effect on your nails. Such as naturally realistic flower effect, different watercolor ink colliding effect, marble pattern effect, YOUR NAILS will be unique and conspicuous nail design..

MULTIPLE COLOR COLLISION - Different colors can collide different awesome blooming nail polish effect, also can creat diffierent blossom gel color.
Magicaly make beautiful watercolor, tie-dye & marbling effects and more with ease! Our AMERICAN made cosmetic quality approved nail inks! . maxie ink set  works ONLY with velvet matte gel as a surface . Please apply a layer of  velvet matte topcoat over color gel before applying maxie ink. Seal with a coat of Shinee or wonder-gel for a beautiful, diamond like finish!
maxie ink set contains 6 colors (each color is 10ml) and comes in a cute carry pouch!
colors are beige, white, sky blue, crimson red, lavender, pastel green 
* you need velvet matte gel as a base for maxie ink set or else it will not work 
https://enailcouture.com/products/velvet-matte-gel-no-wipe-matte-gel
seal with the new wonder gel or shinee gel !
*Due to the nature of this product it is very fine and and product leakage is possible, we are not responsible for damaged or leaked products. We try our best to ensure no product is wasted or damaged. xoxo