FREE SHIPPING IN THE USA ON ORDERS OVER $150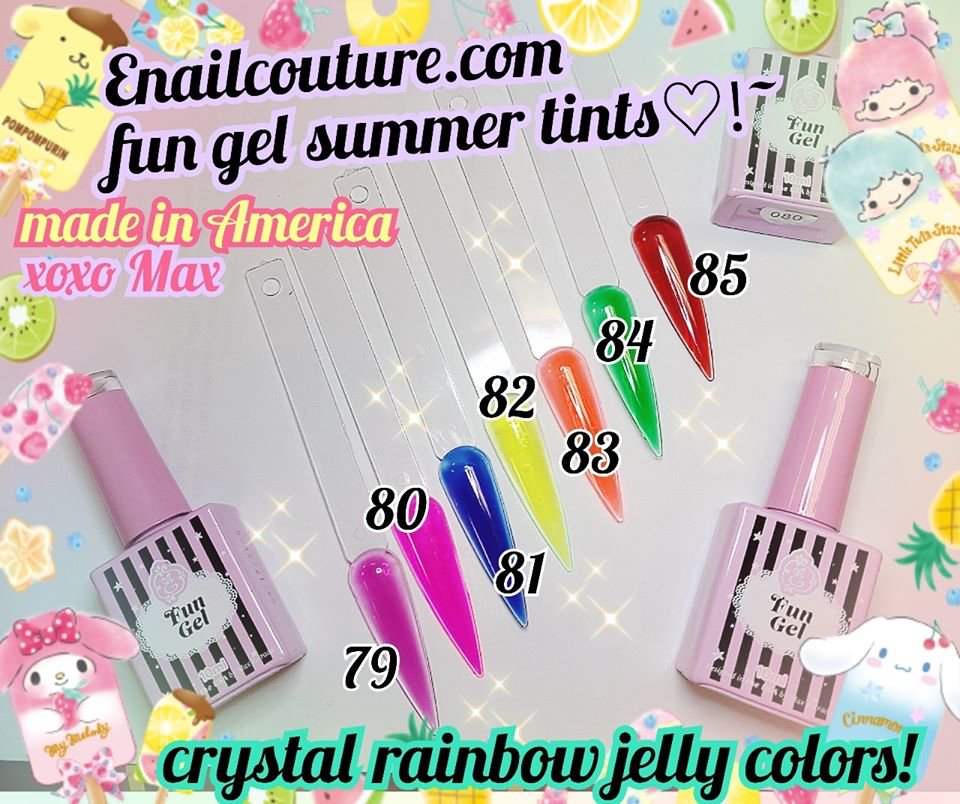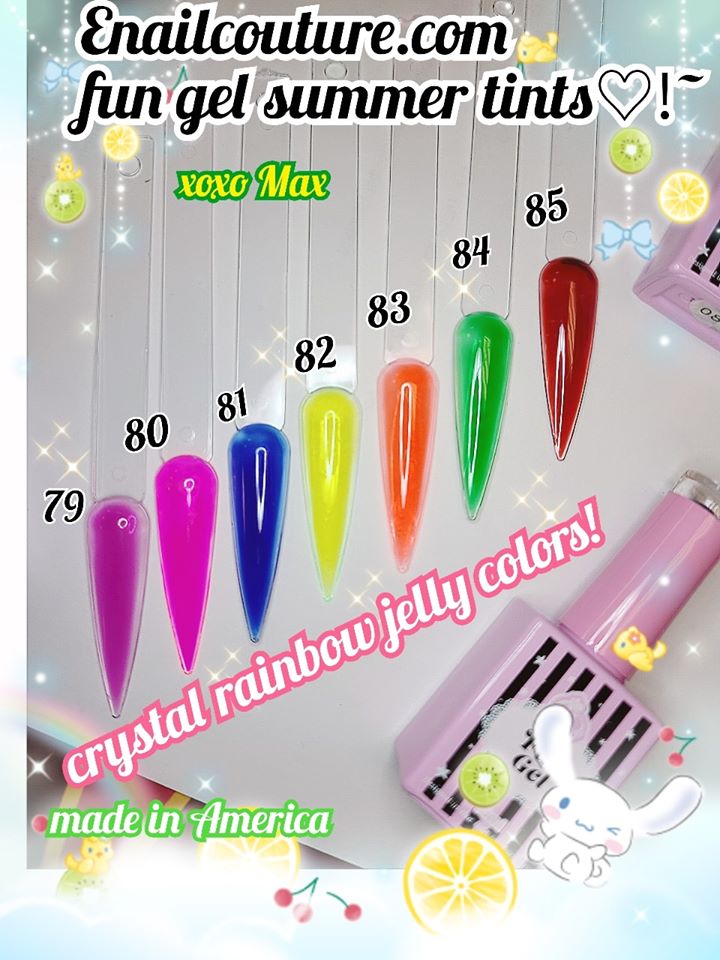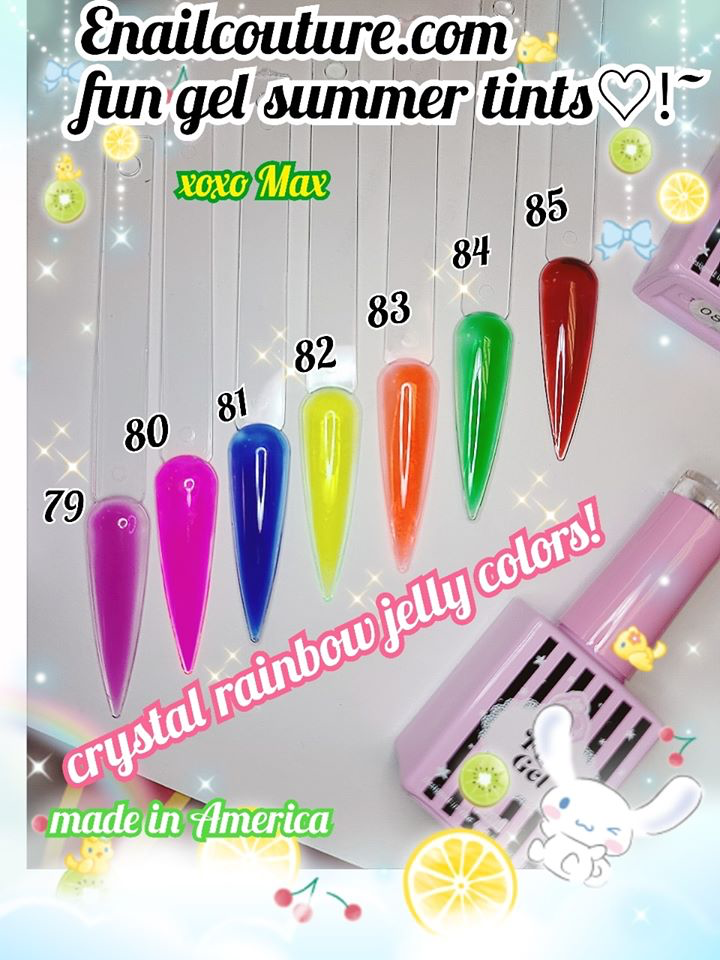 Fun Gel Summer Tints!~(Crystal Rainbow Gel Nail Polish Jelly Candy Gel Nail DIY in Summer Soak Off UV LED )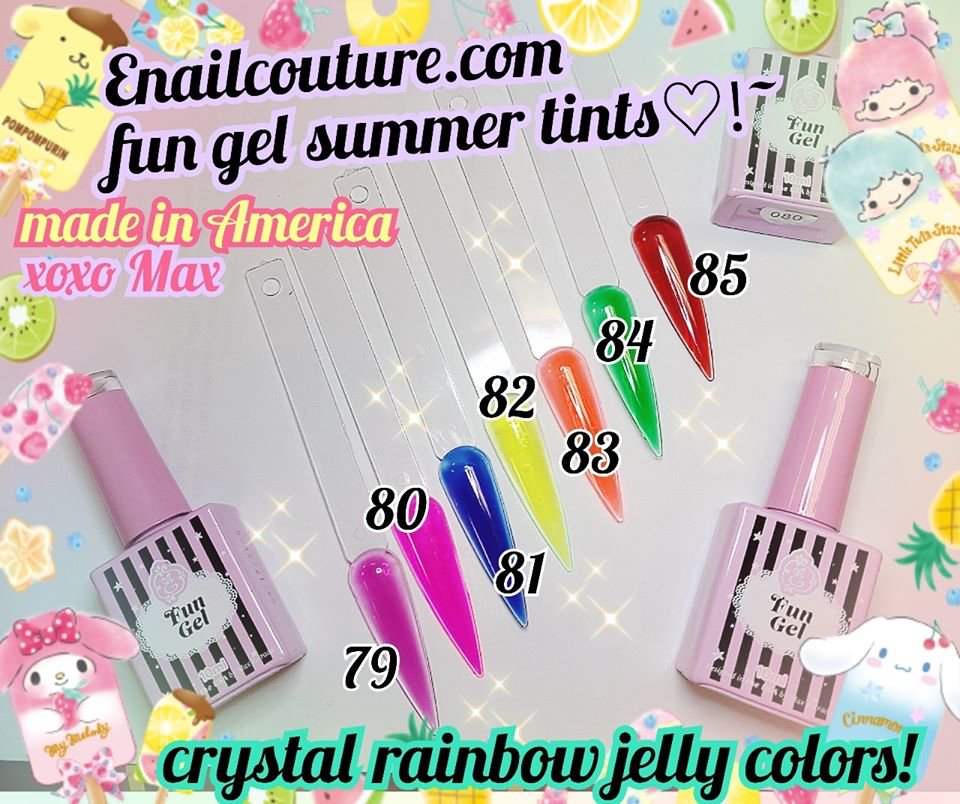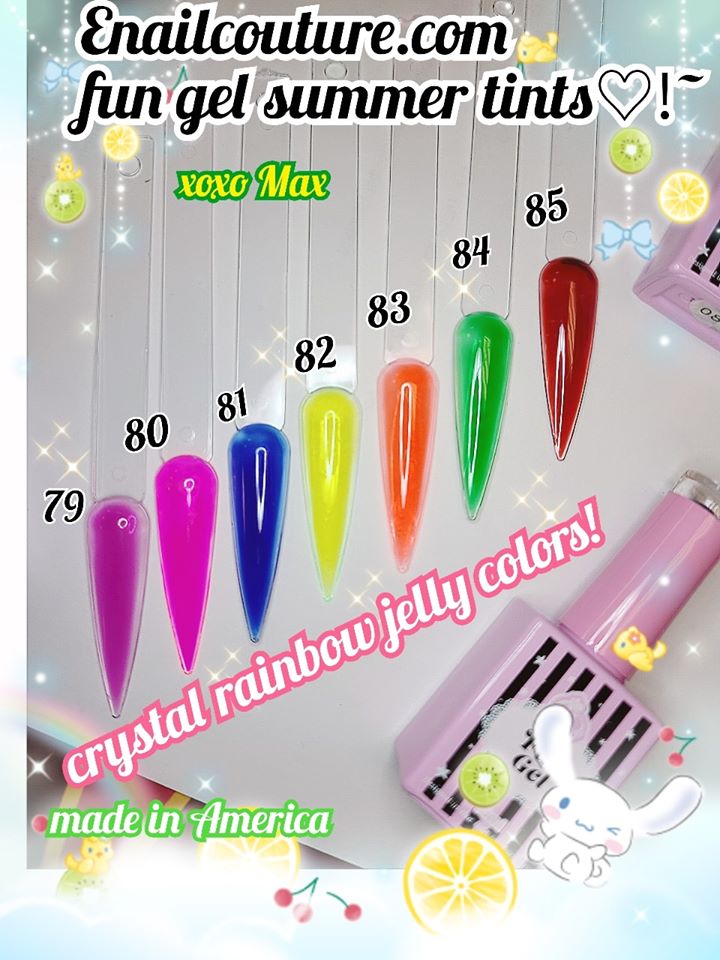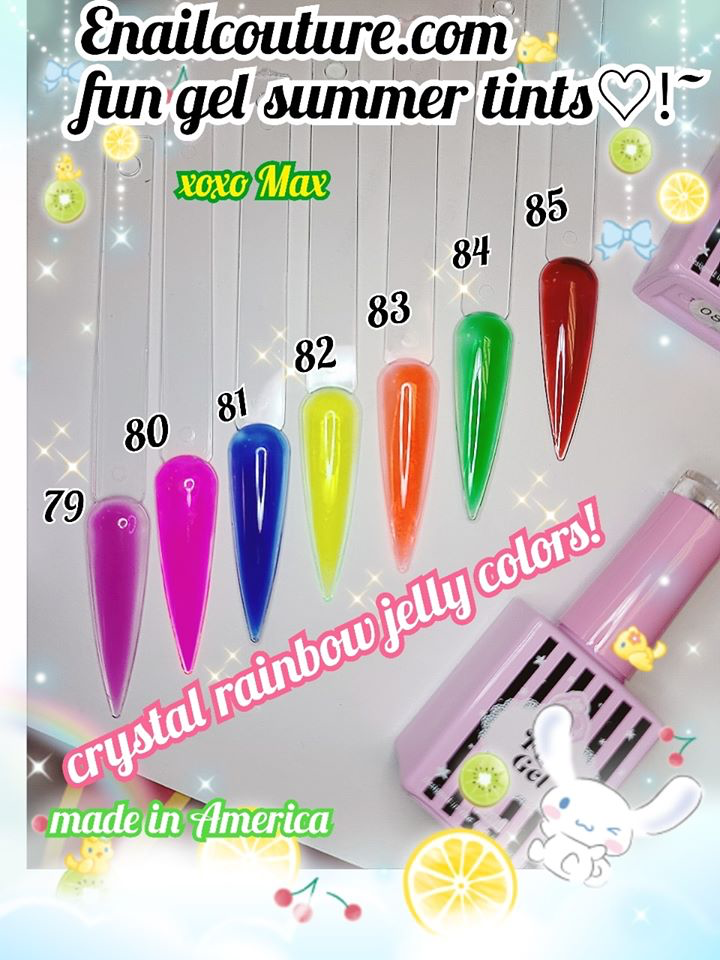 Fun Gel Summer Tints!~(Crystal Rainbow Gel Nail Polish Jelly Candy Gel Nail DIY in Summer Soak Off UV LED )
New fun gel summer tints jelly colors!~, 7 new colors in vibrant translucent fun effect to wow your nails! summer candy rainbow colors

❤Pretty Crystal Jelly Rainbow Gel Polish: Seriously selected summer candy colors. Like a crystal and jelly gel building looking.

❤Easy to Creat Any Simple or Special Nail Design: Combine with various colorful gel nail polish, nail rhinestone or sequins, nail stamping, powders or extension gel and etc.

❤Translucent Effect: Translucent effect if used alone on nails. Need to apply 3 layers to get full coverage/darker color.

❤Fast Curing under Nail Dryer Lamp: Cure under UV/LED nail lamp for about 60s. Need base and top coat.

Feature:

TRANSLUCENT

effect after applying. It can work with various colors gel nail polish, nail rhinestone, nail sequins, 123go gel nail tips, nail gel and other extension gel.

*Details: Don't apply gel on the skin or cuticle. Cap the nail free edge for each layer.

Bring back the 90's trend with Jelly nails! Jelly Gel Polish is a popular nail trend that gives your nails a glassy, see through look that resembles the same trend look of Jelly Shoes! These gorgeous 6 colors can be worn alone or stacked upon each other on each nail creating unique designs that are fashionable and trendy!

Easy Application and Good Tenacity: The crystal rainbow gel nail polish are long lasting for 21+ days with perfect shine under proper application - With base gel top coat needed under the full application Process. Please read the Products Description for more details.