FREE SHIPPING IN THE USA ON ORDERS OVER $150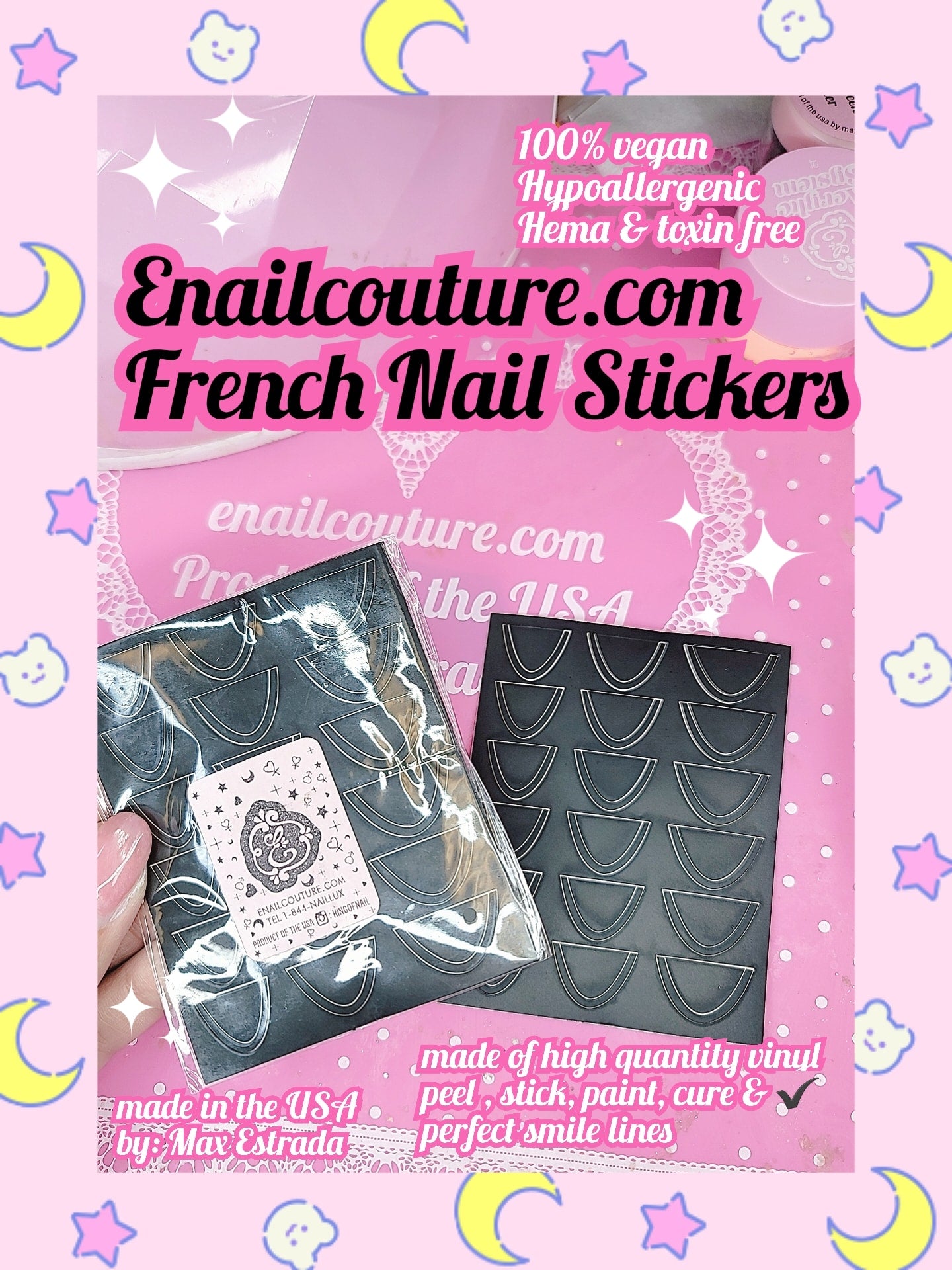 French nail stickers (French Tip Nail Stickers Self-Adhesive French Tip Nail Guides French Manicure Strips French Tip Nail Tool Sheets)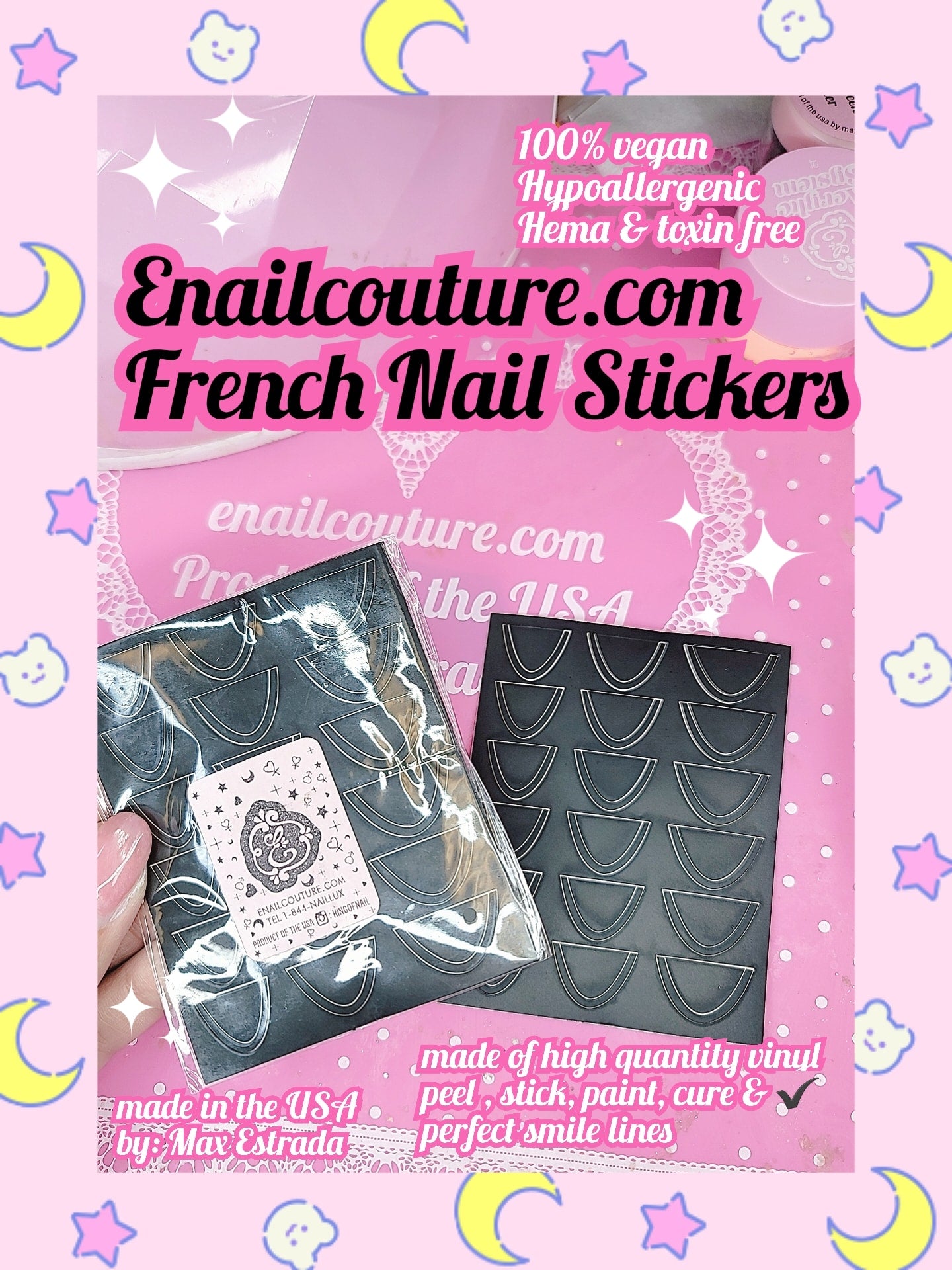 French nail stickers (French Tip Nail Stickers Self-Adhesive French Tip Nail Guides French Manicure Strips French Tip Nail Tool Sheets)
enailcouture.com new fresh nail stickers let you create perfect smile lines every time! fool proof every time !
About this item:
【Great Value Set】You will receive 3 sheets french tip nail stickers, per packl. Sufficient quantity meets your daily nail design needs.

【High-Quality Material】These french tip nail stickers are made of high-quality vinyl, non-toxic and odorless, safe and reliable, self-adhesive, leaving no residue after removal.

【Easy to Use】You just peel off the french tip stickers from the backing paper, stick them on your nails, apply nail polish, and peel off the stickers when they are completely dry.

【Exclusive DIY】These french tip manicure stickers can help you design various styles of French manicure, use your imagination and creativity to make your own creative manicure.

【Widely Applicable】These french tip nail guide tools are perfect for acrylics, gel polishes, regular nails, fake nail chips and more. Ideal accessory for french nail designs.

made in the USA

!
How to use:
1. Peel off the nail stripes with nail tweezers.
2. Apply the tip guide on your nail.
3. Apply base coat below the stripe and cur in nail lamp. optional step
4. Apply the color polish below the nail tape and cure in nail lamp.
5. Peel off the nail tape and clean the edge.
6.Apply top coat to save the effect for long.