FREE SHIPPING IN THE USA ON ORDERS OVER $150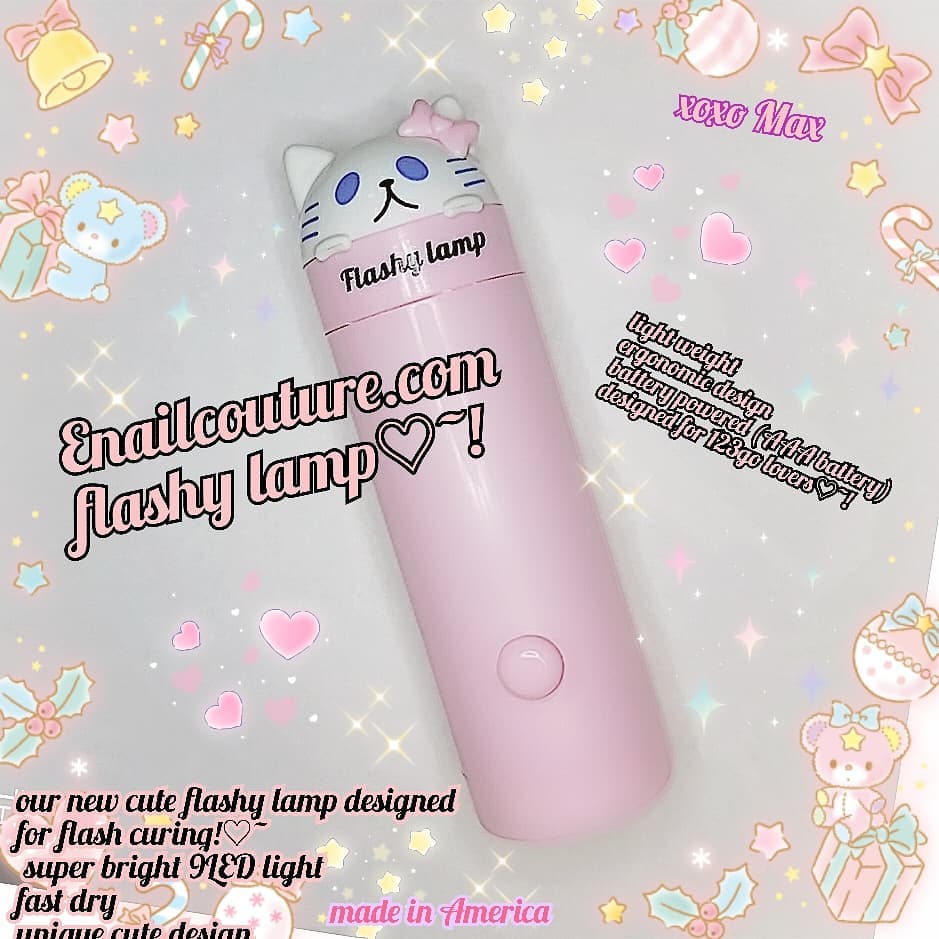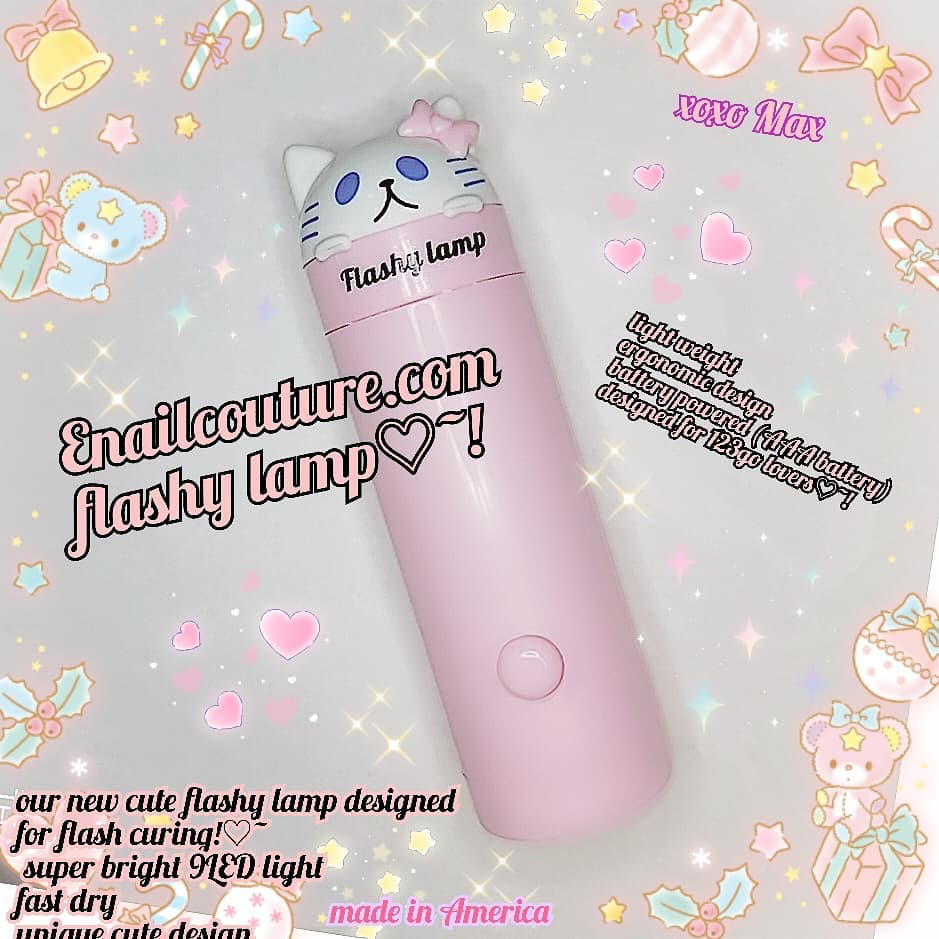 Flashy 9 LED Lamp! ( Mini LED Flashlight UV Lamp for Nail Art Dryer) super cute 2020 model/version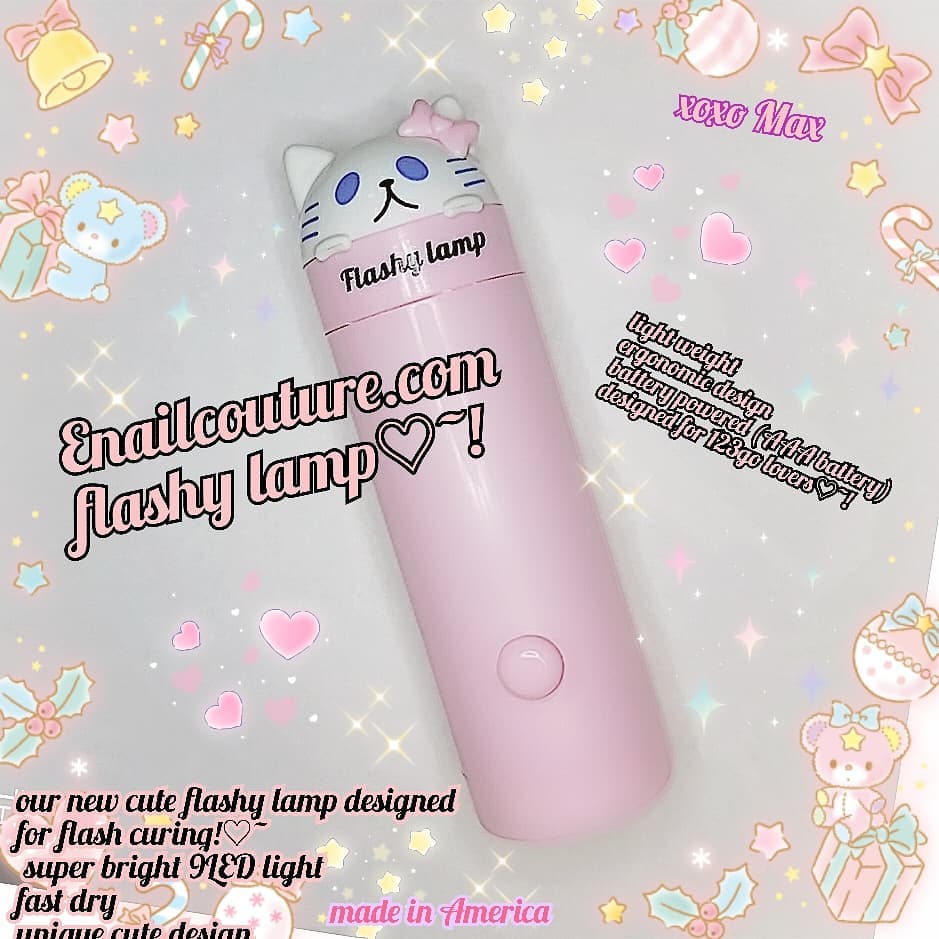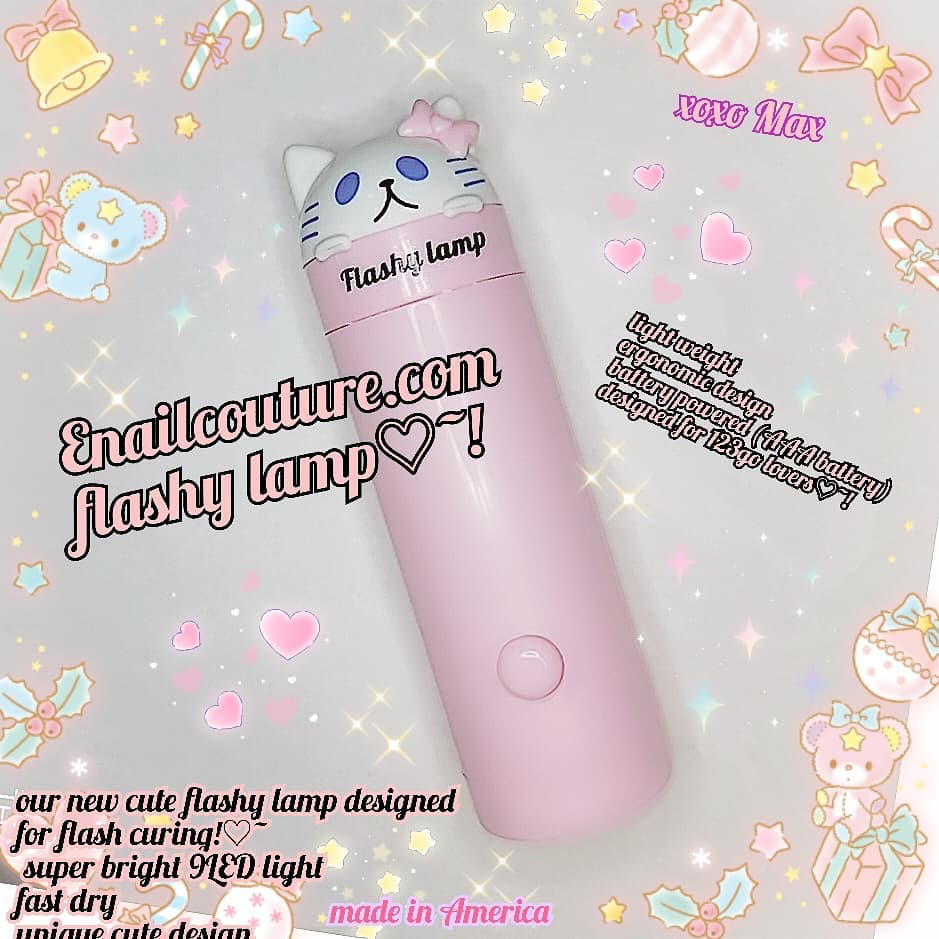 Flashy 9 LED Lamp! ( Mini LED Flashlight UV Lamp for Nail Art Dryer) super cute 2020 model/version
our new flashy mini toy led lamp is great for nails on the go~!
new 2020 super cute model version!~
9 watt led lamp freeze gel polish and gummy gel to perfection 
works with 3 AAA batteries no cord or plug required, batteries not included.
Giftable: Super-cute pink design nail light makes a perfect gift for friends and family. The light of this gel nail lamp is closer to white light, which does no harm to eyes and skin. Best gift for your friends and family who would like to enjoy nail art.
Freeze gel polish for a suggested time of 60 seconds, then use lamp  for proper cure
Super Bright 9 LED Flashlights: Not only a nail art dryer, but a night walking flashlight.Provide you with plenty of light in the dark night and last for a long time. Especially it will Glow in the dark, which makes it easy to find in the dark.

Fast Dry Your Nail Polish:The UV lamp include nine independent focusing cup, set good optical performance, phototherapy speed is faster than general LED, equivalent to the speed of the 12 w LED lamp, general rubber nails for 25 to 30 seconds is dry.Push Button Switch on the back, 9 LED Bulbs.(This Product Without Battery,you can use 3pcs AAA Batteries)

cute nail dryer curies all gels fast and efficiently. Well compatible with UV gel, UV resin, gel polish, poly nail gel, builder/nail extension gel, base coat, top coat, etc.
*All sales FINAL, no returns, no refund, no exchanges