FREE SHIPPING IN THE USA ON ORDERS OVER $150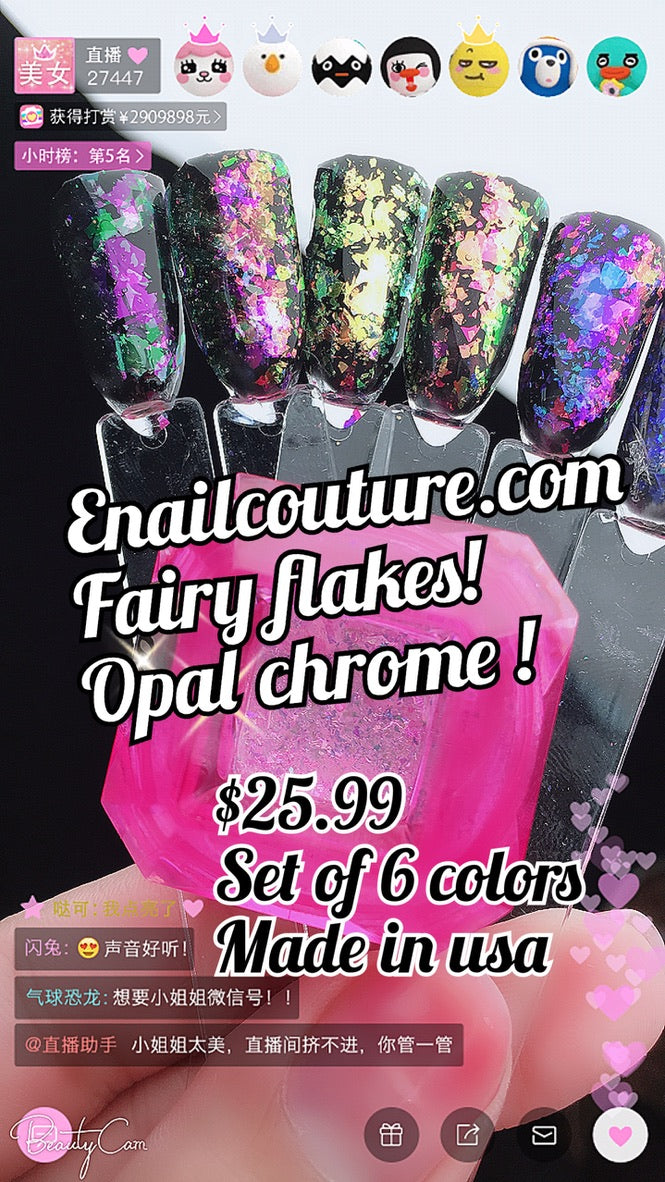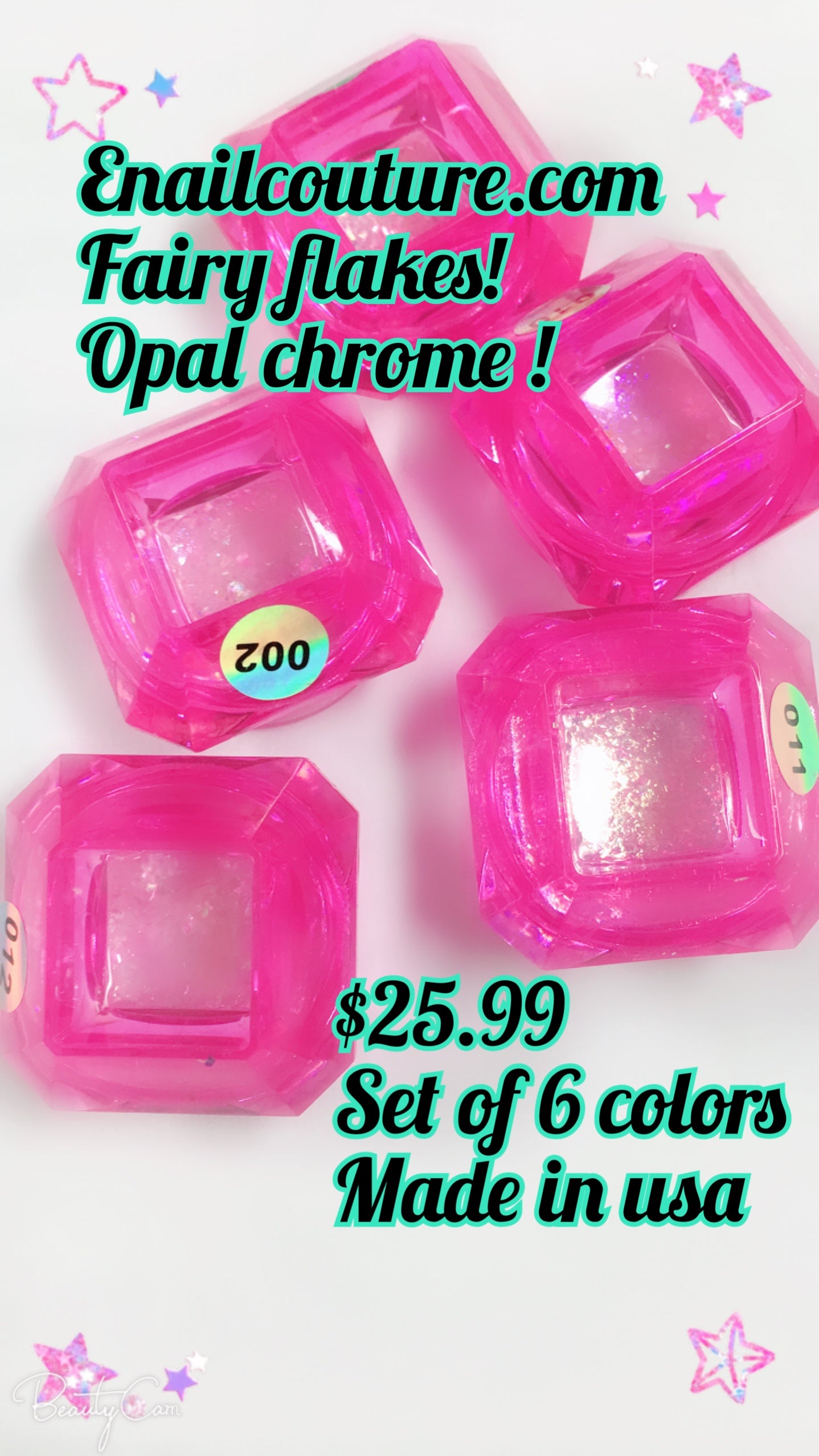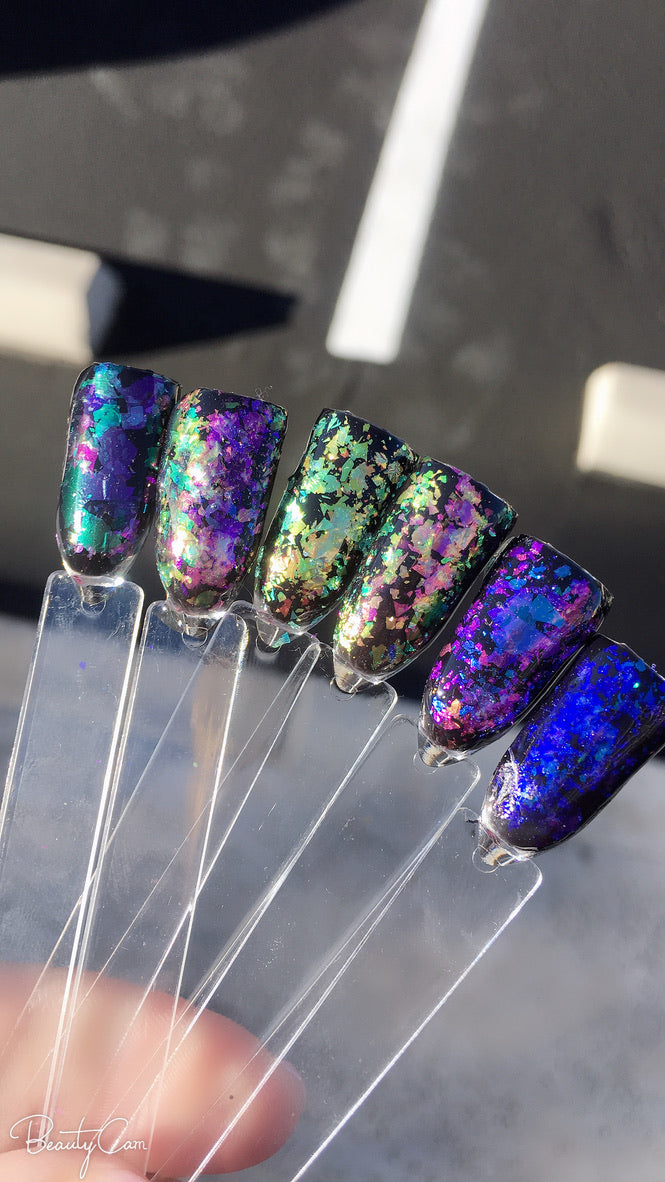 fairy flakes ! opal chrome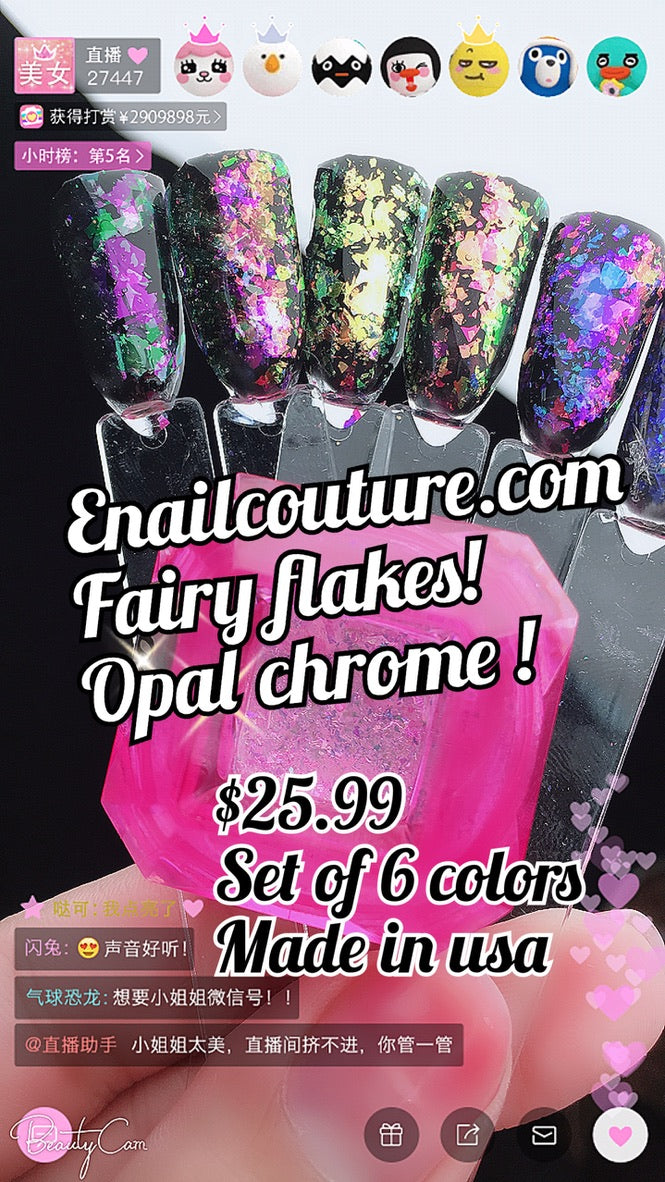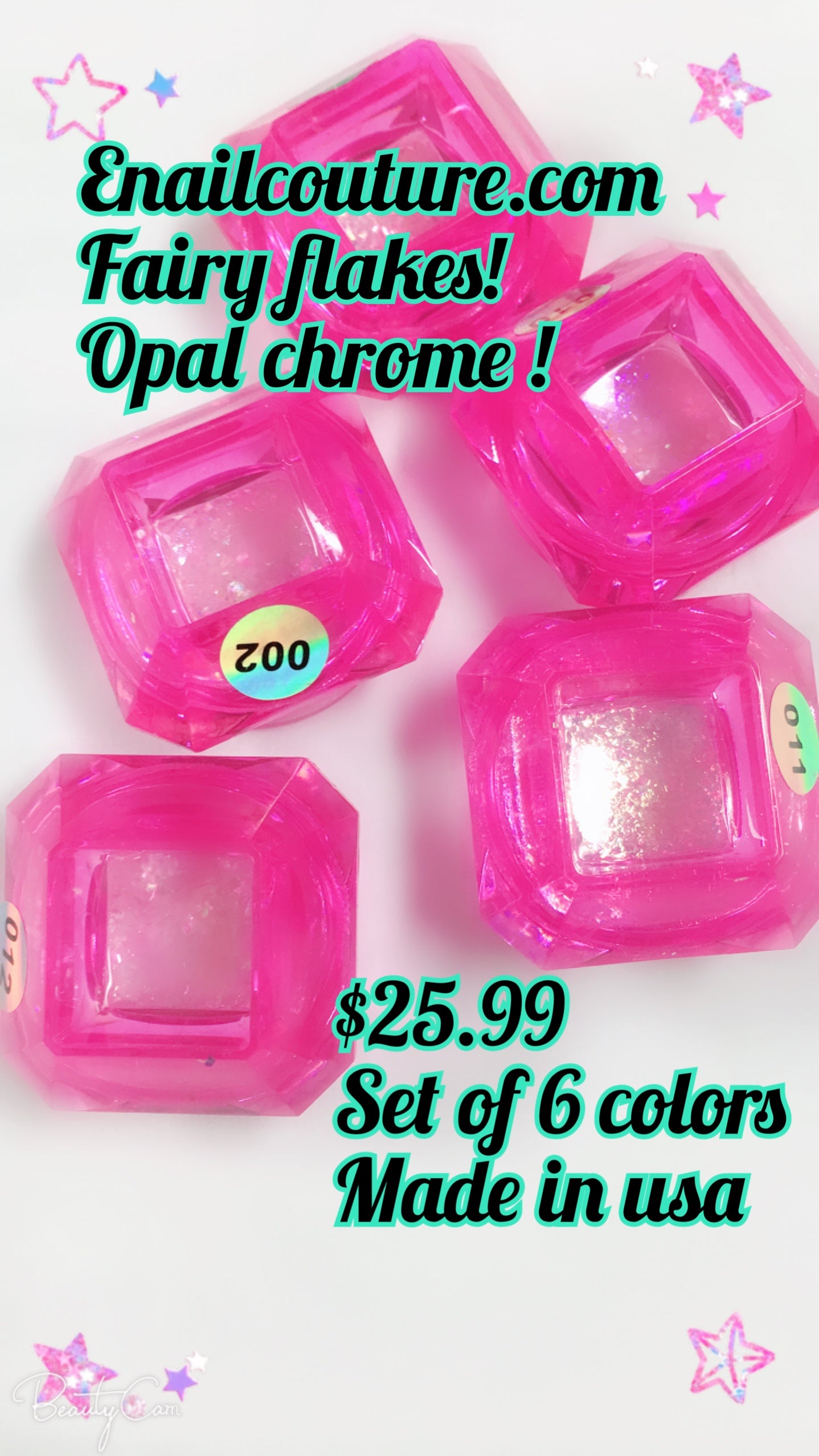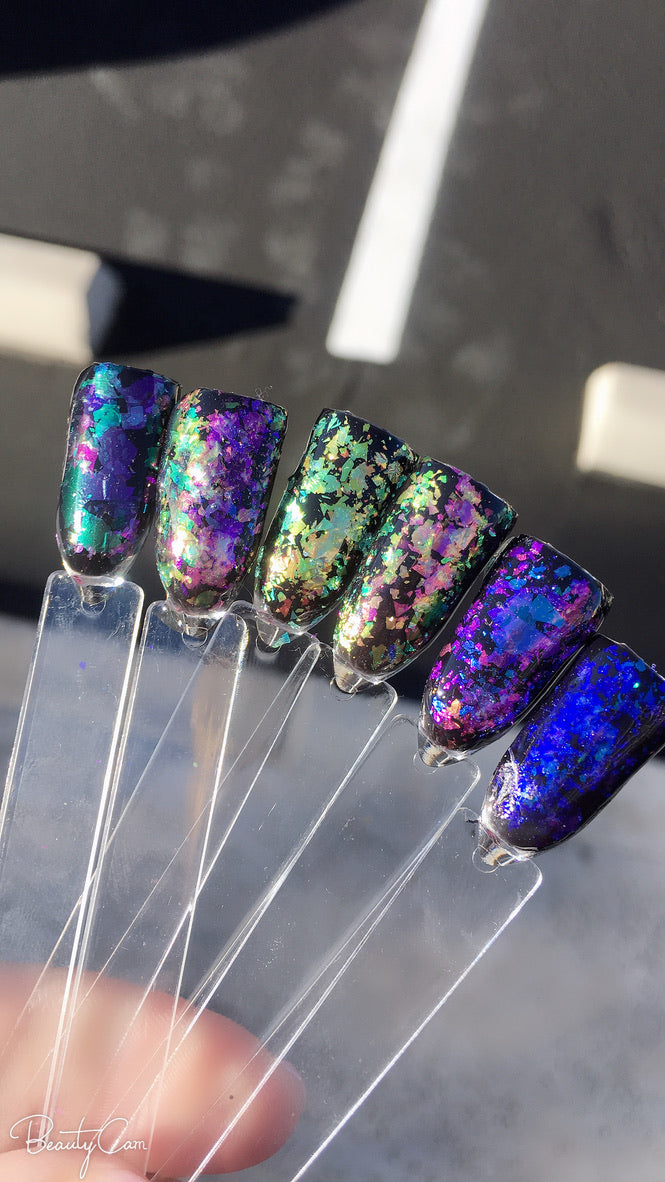 fairy flakes ! opal chrome
magical nail art trend ! fairy flakes are opal chrome flakes that give nails a magical color shifting iridescent look ! set comes with 6 beautiful colors 
can be used with any color gel polish !
to apply all you need to do is apply base gel color and cure, apply shinee gel and cure for 10 seconds, use your favorite tool like enailcouture.com silicone tool and press the fairy flakes into the nail ! then seal with wonder gel ! viola 
*all sale final, made in America, vegan and cruelty free aprox 3gram per jar gross weight. please not jar is not full.