FREE SHIPPING IN THE USA ON ORDERS OVER $150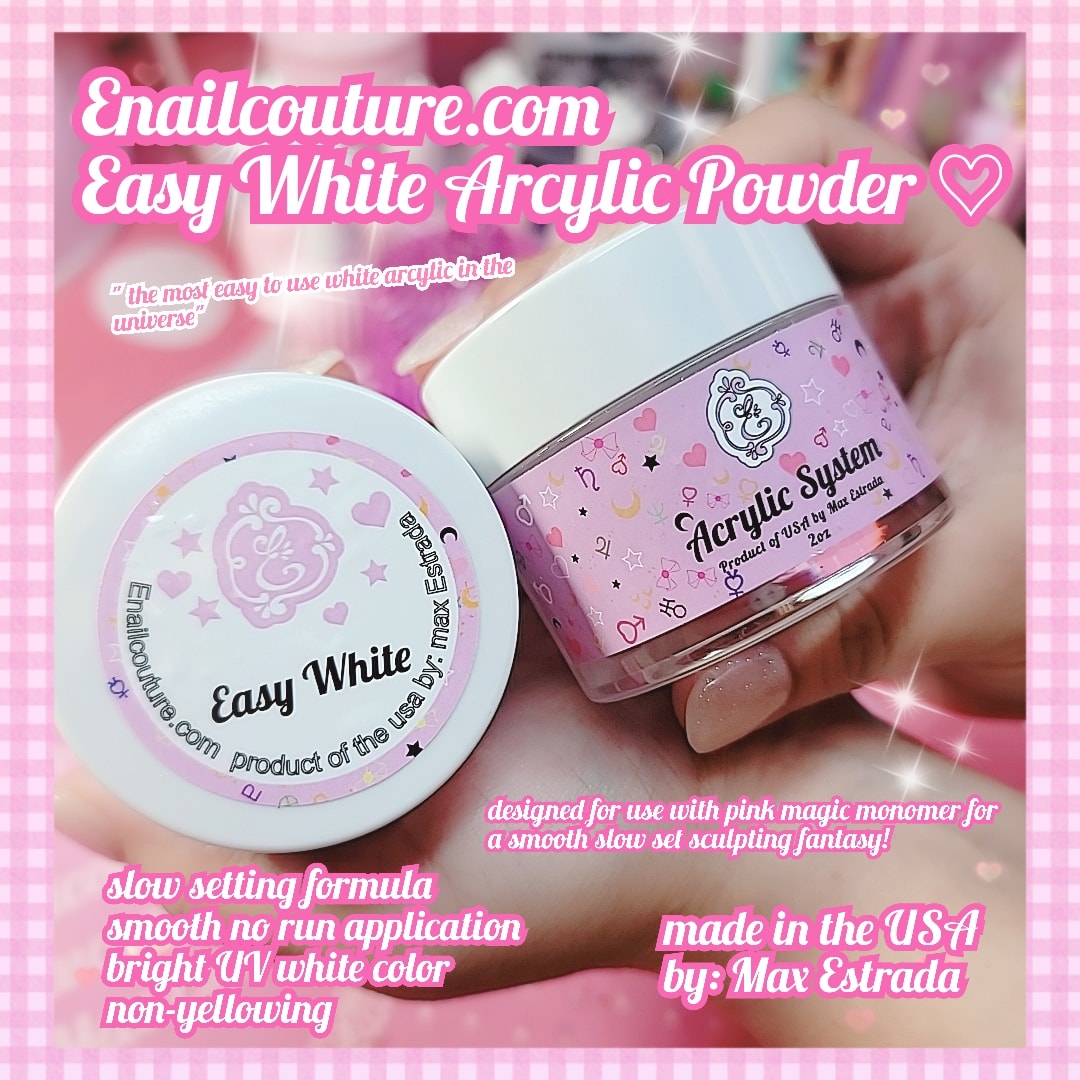 Easy White Acrylic Powder (White Acrylic Powder Professional Acrylic Nail System Jar 2oz Acrylic Powder for Nail Extension French Nails, Long-Lasting, slow Air Dry)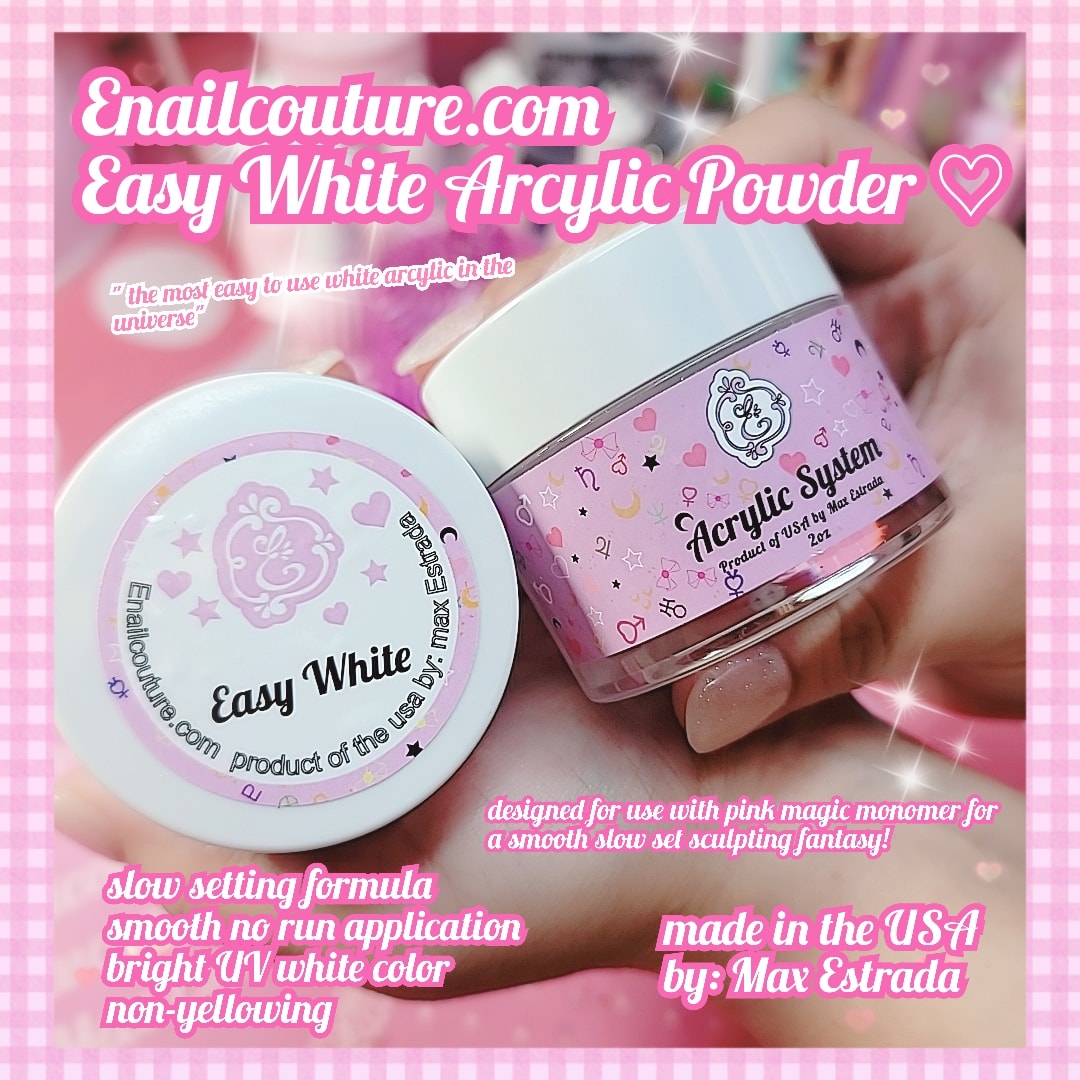 Easy White Acrylic Powder (White Acrylic Powder Professional Acrylic Nail System Jar 2oz Acrylic Powder for Nail Extension French Nails, Long-Lasting, slow Air Dry)
About this item:
💛 BIGGER JAR & EASY TO APPLY: 2oz cover acrylic powder can be used as a base or an overlay for french nails uses. Perfect choice for salon and home use. Creat any nail extension shape you want. Suitable for beginners and advanced nail artists. Use with Forms or Tips

💛 SUPERIOR QUALITY: easy white acrylic powder system is prepared under the strictest quality control, made of special advanced non-yellowing formula prevents discoloration. Achieve bright and vivid nails with our highly pigmented, ultra-fine powders that give you a perfect non-damaging manicure in seconds for a fraction of the salon cost. Made in the USA

💛 NO NEED CURING & LONG-LASTING: Easy White acrylic powder system doesn't need a nail lamp to cure, Its designed to be used with pink magic monomer. A breakthrough formula loaded with rich pigments for this healthy manicure that actually lasts up to 21+ days without lifting.

💛 NOTE: Easy white acrylic powder is 100% non-toxic, gentle yet highly effective, and safe to use Please notice that acrylic powder will work differently when they work with different liquids. Easy white powder is recommended to use with our pink magic pastry monomer but will not dry fast, it will me smooth and give you a very long time to sculpt . 

💛Enailcouture.com encourages the sharing of nail fun, 

product sold net weight not gross weight.