FREE SHIPPING IN THE USA ON ORDERS OVER $150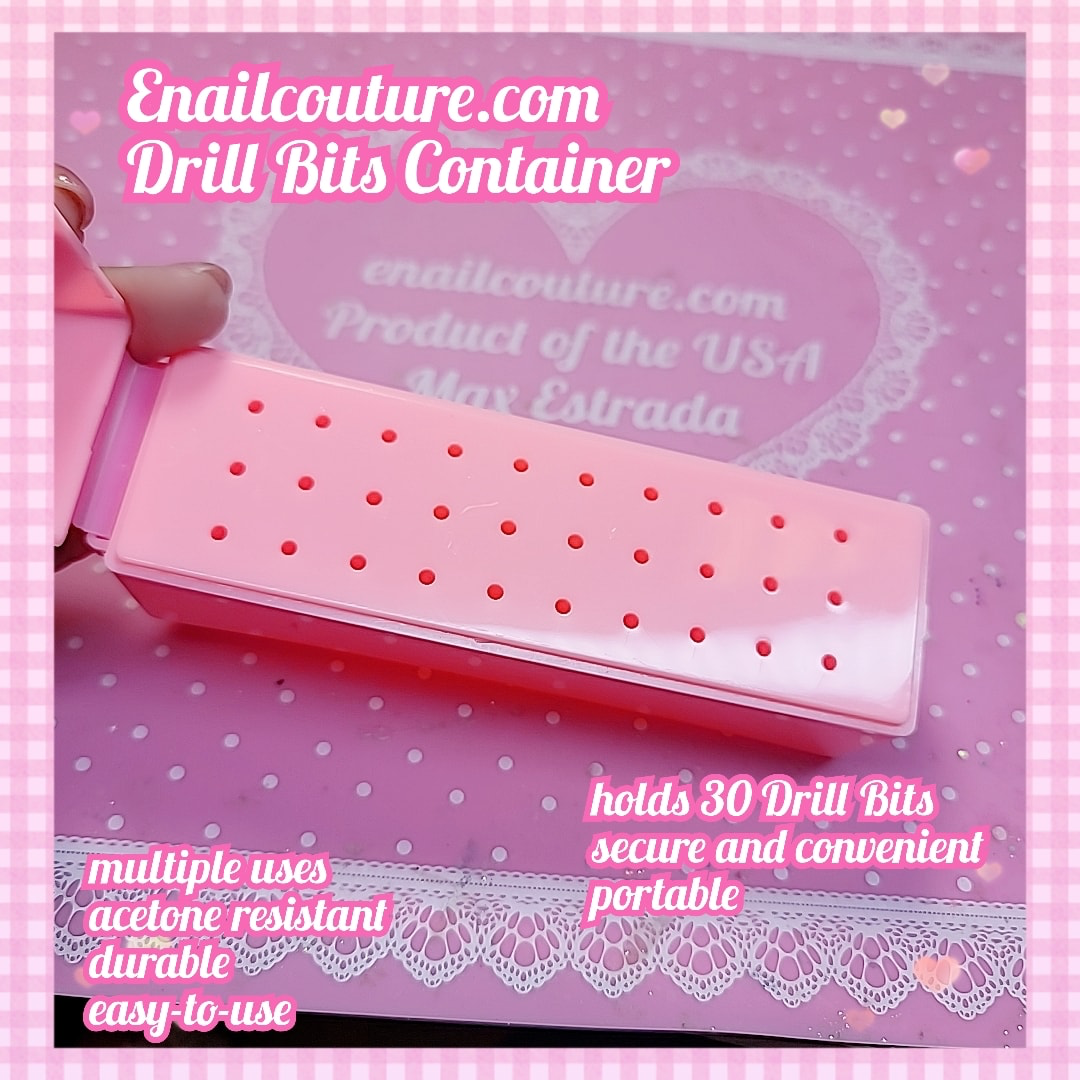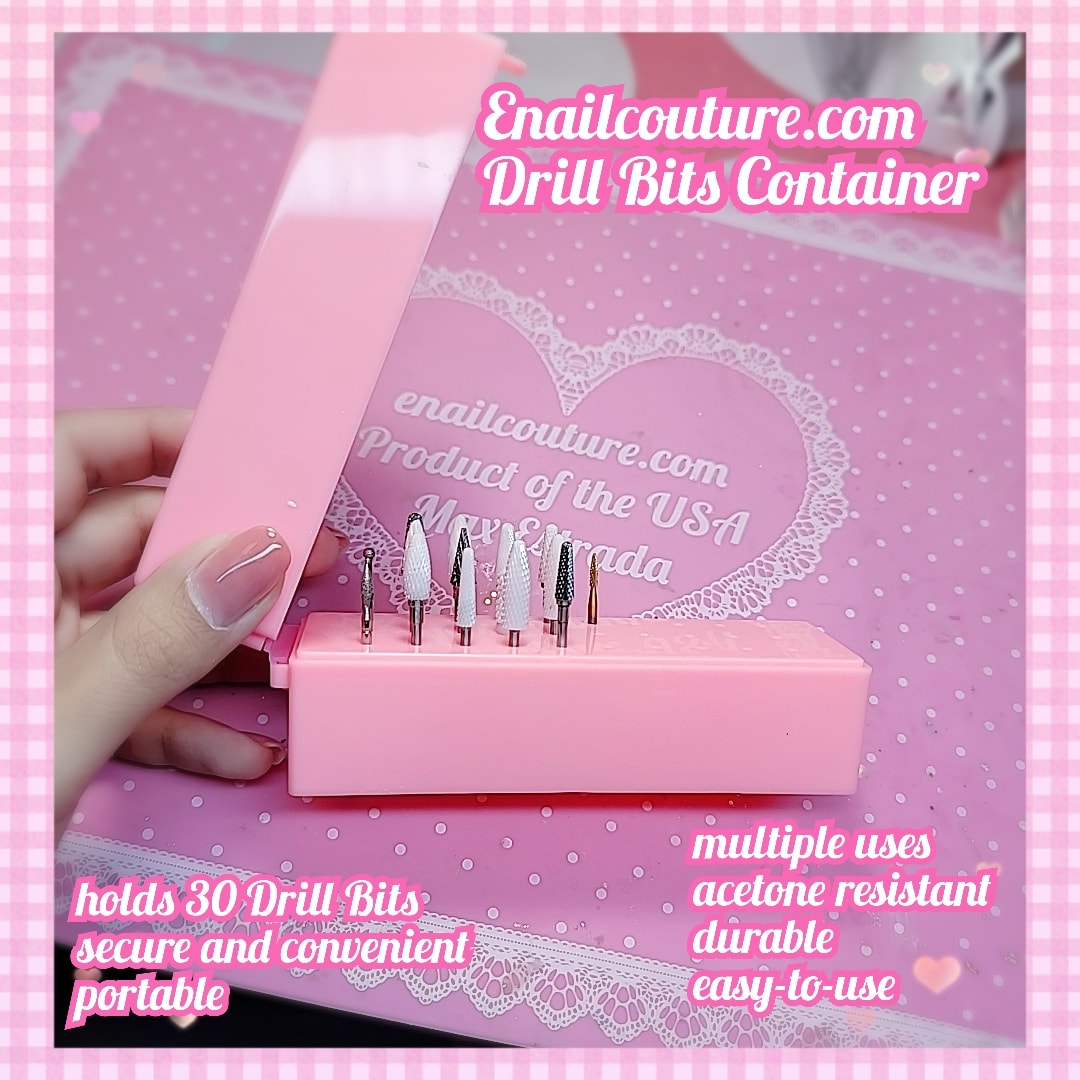 Drill Bits Container (Nail Drill Bits Holder Stand 30 Holes Dustproof Drill Bit Case Nail Salon Organizer and Storage Displayer Box for Acrylic Nail Drill Bit)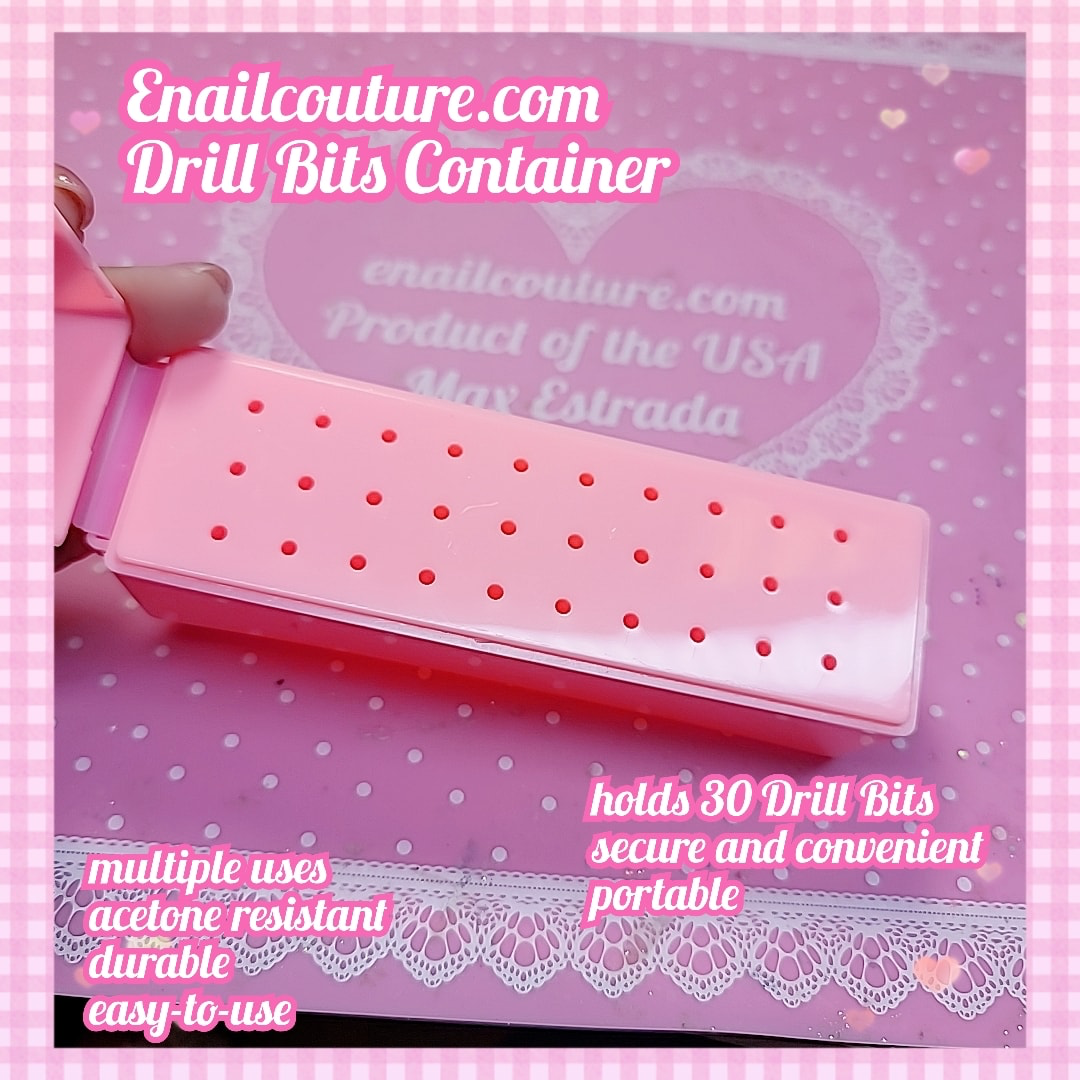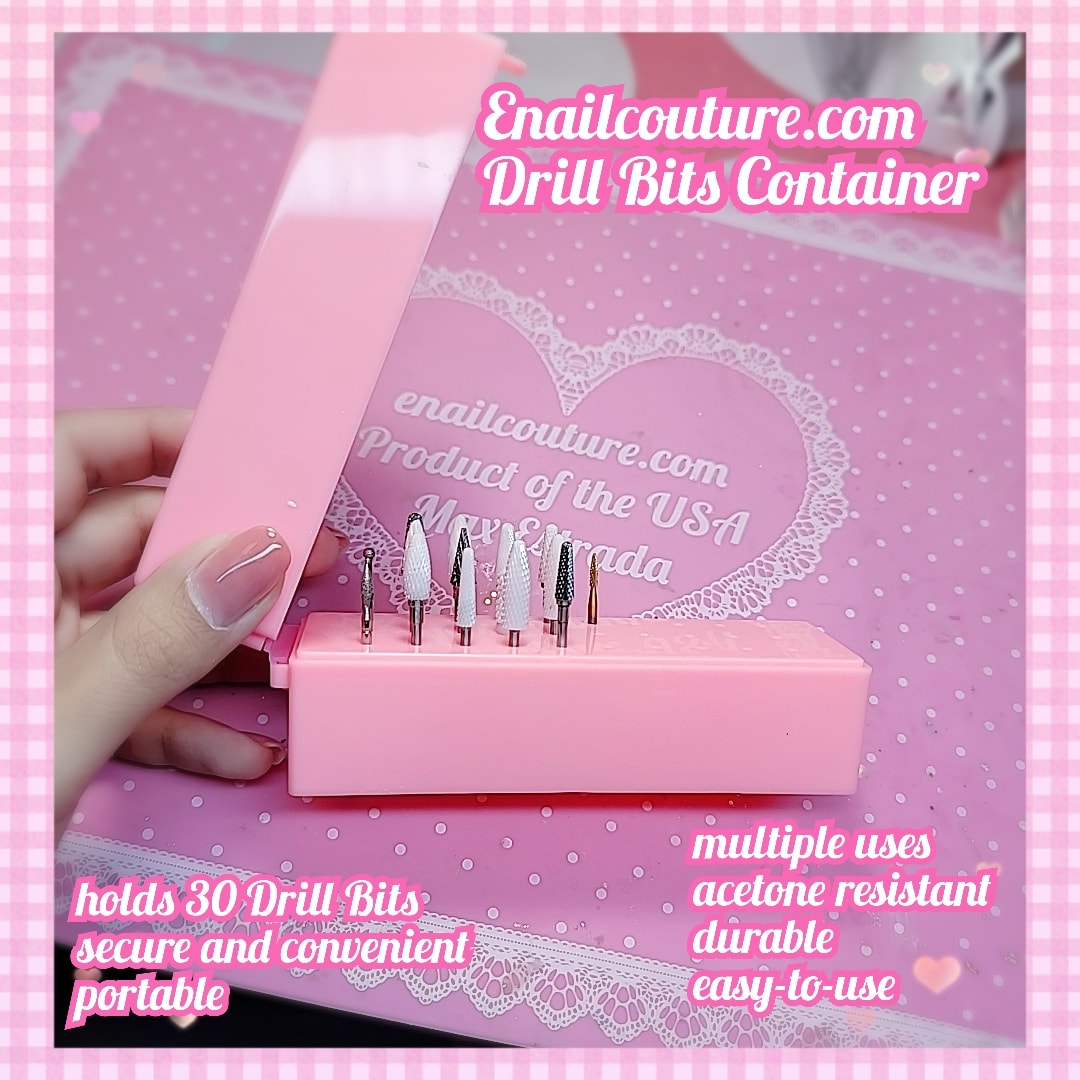 Drill Bits Container (Nail Drill Bits Holder Stand 30 Holes Dustproof Drill Bit Case Nail Salon Organizer and Storage Displayer Box for Acrylic Nail Drill Bit)
NEW cute pink logo drill bits container !

Nail drill bits holder has 30 slots for bits, keeps your nail bits all together and organized, and you won't have to worry about losing them.

Small size - 5x1.4x2.4inch, just right to fit in your drawer or on top of your table to save space, and convenient to take it outside for nail working.

The nail salon organizers and storage can be used to store many nail drill bits, such as 3/32'' carbide drill bits, ceramic nail file bit.

Dustproof drill bit case has clamshell-type design, prefect for store and take your acrylic nail drill bits, preventing it becoming dirty and losing.

Nail drill bit holder box suitable for professional nail salon use and home use.Also can be a great holiday gift for mom, wife, grilfriend, children, friends in different festivals such as Mother's Day, Valentine's Day, Christmas Day.
Deep Hole Design
3MM diameter deep hole design, so the bits don't come out of place easily.Easy to organize the bits,take less room in your drawer or on top of your table.
Include 30 holes
30 slots, suitable for most nail drill bits, can keep them organized and clean, you can easy to find any one of your bits when you are looking for.
Clamshell-type box
Clamshell-type design can preventnail drill bits becoming dirty and losing, it's portable so that you can also take it with you anywhere.