FREE SHIPPING IN THE USA ON ORDERS OVER $150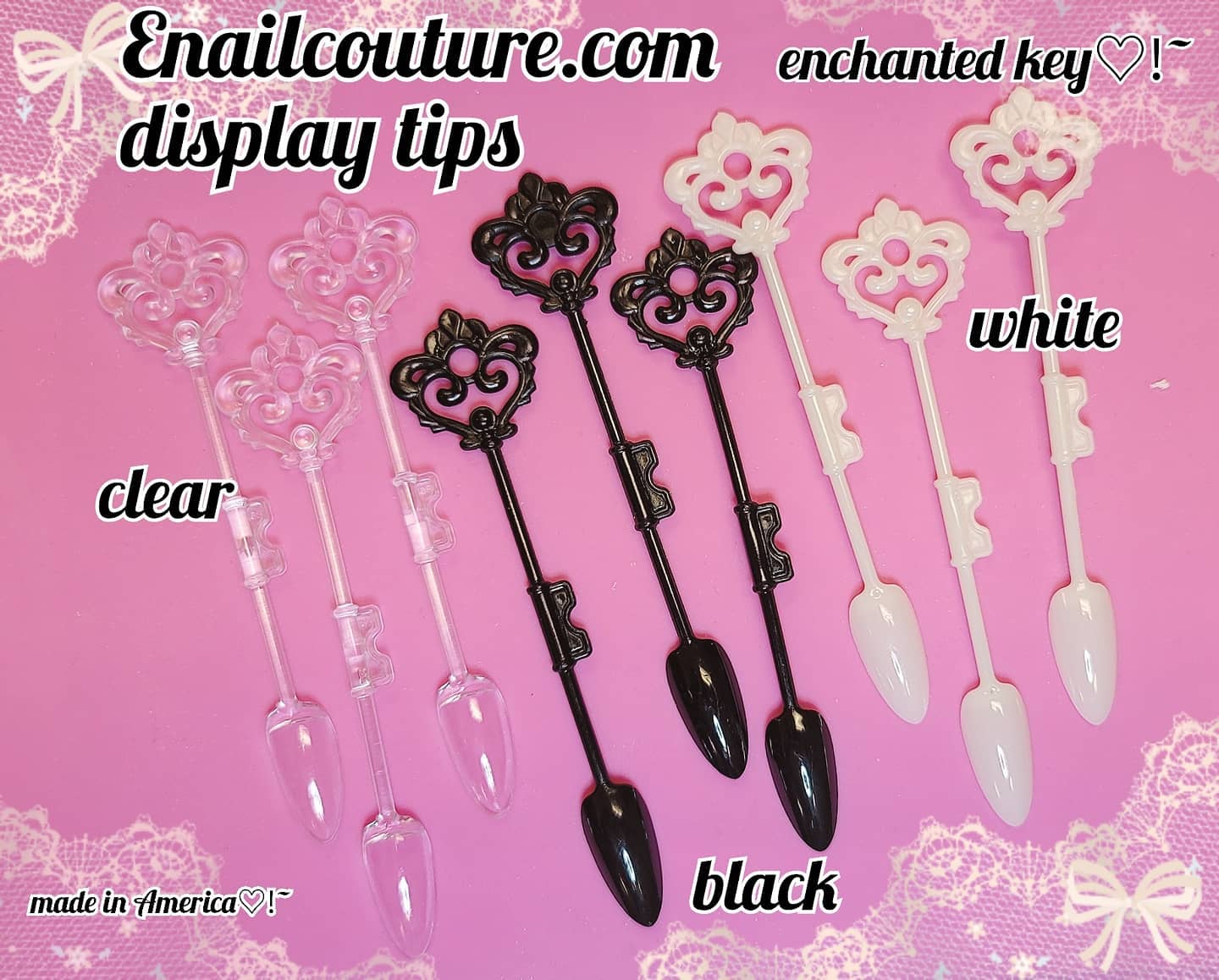 display tips, enchanted key ! (Nail Tips Sticks Nail Color Display Tips Transparent, white, black Nail Art Practice Sticks)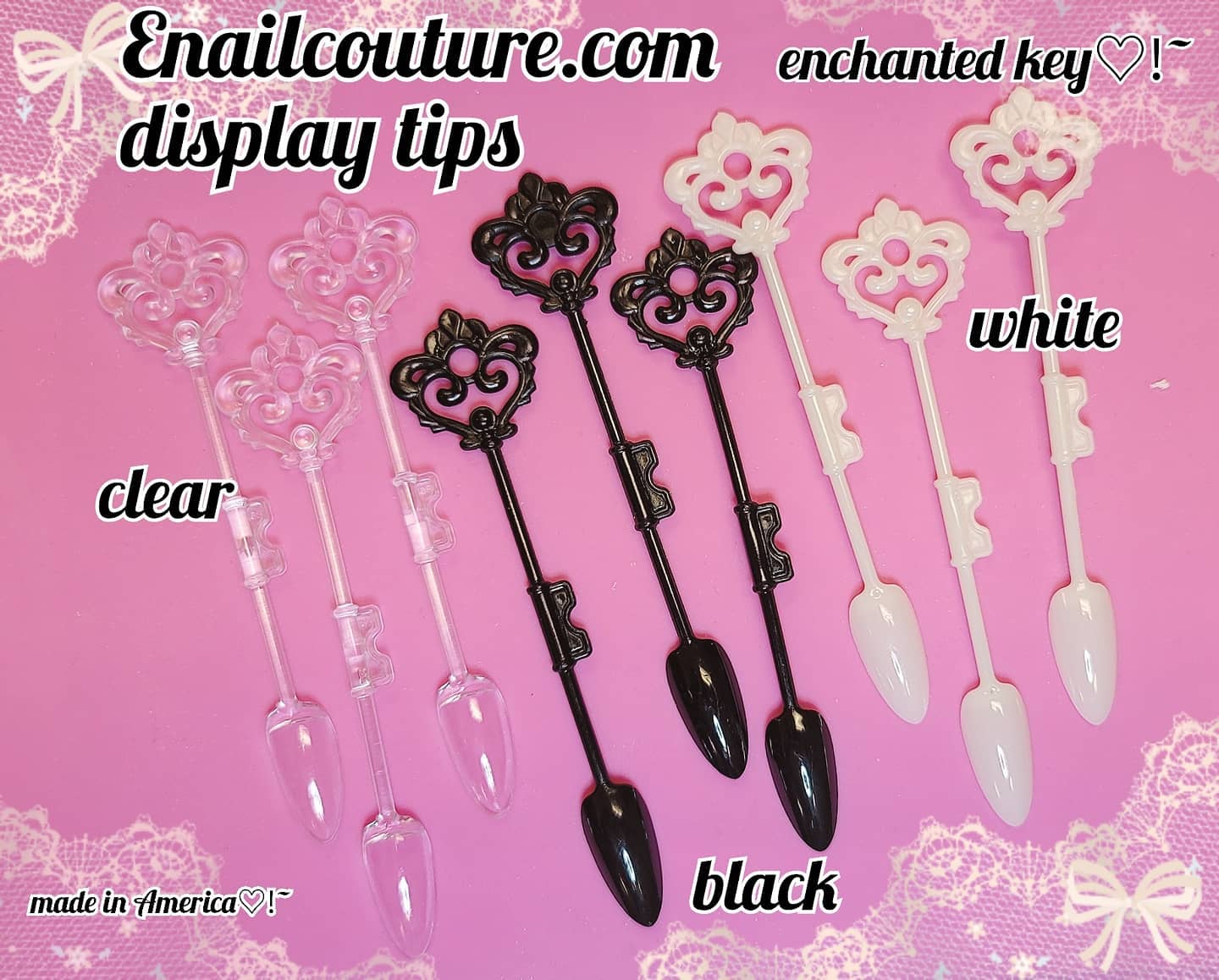 display tips, enchanted key ! (Nail Tips Sticks Nail Color Display Tips Transparent, white, black Nail Art Practice Sticks)
you asked and we delivered !~
enchanted key shape display tips to showcase your art!~
This nail display sticks is good for nail practice, nail polish color display and nail art decoration design work.

Work great to organize nail designs and display gel polish colors, since the colors in the containers never look the same as it does on your nails.

The plastic ring to hold them all together is very useful,you can organize your nail polishes by various colors and types.Easily add / remove / reorder the tips, convenient and practical.

These nail tips sticks are made of high quality plastic,sturdy and durable,smooth and easy to polish.Finely processed,with no sharp corners and burrs and not easily deformed.
3 colors to choose from, black, white and clear
24 tips per bag with free display ring 
please use drop down menu to choose item