FREE SHIPPING IN THE USA ON ORDERS OVER $150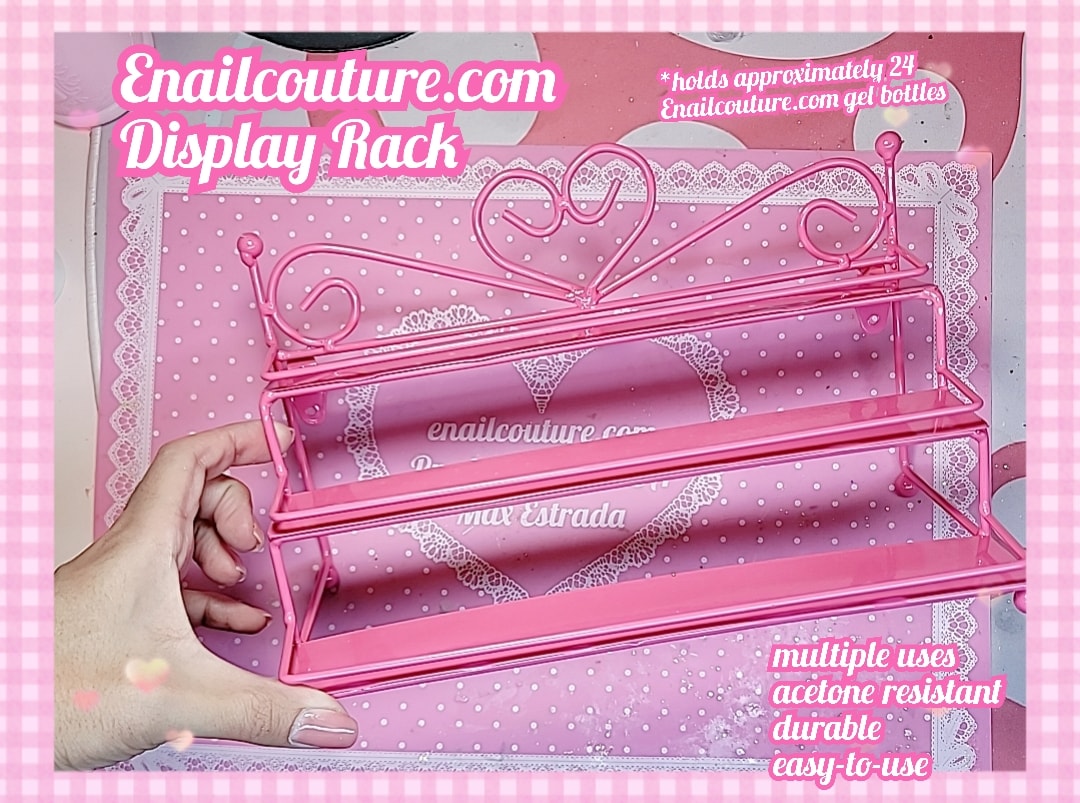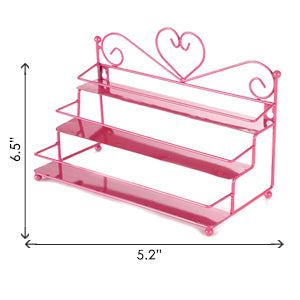 Display Rack (Nail Polish Organizer, Nail Polish Rack, Nail Polish Stand - 3 Tier Metal Heart Design Fingernail Polish Holder/Countertop Organizer Display Pink)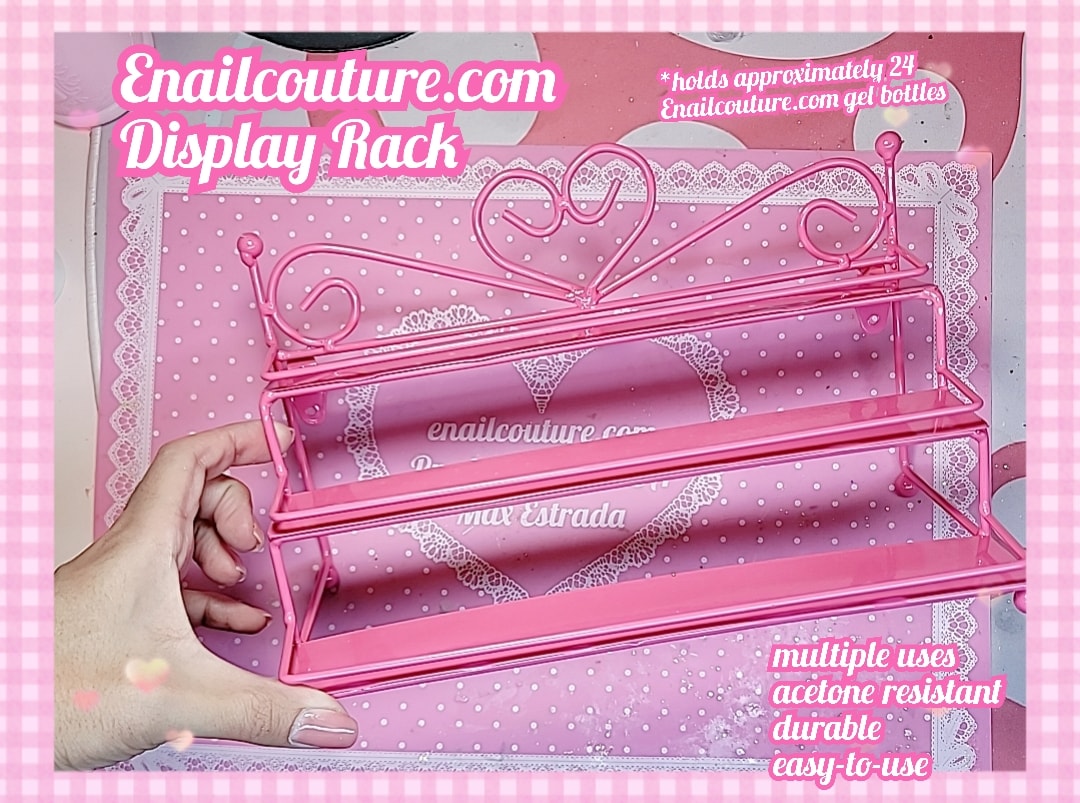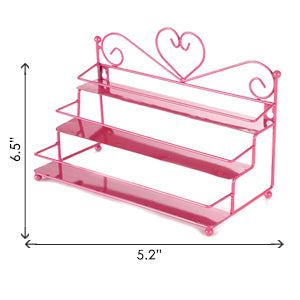 Display Rack (Nail Polish Organizer, Nail Polish Rack, Nail Polish Stand - 3 Tier Metal Heart Design Fingernail Polish Holder/Countertop Organizer Display Pink)
Enailcouture.com display rack in cute pink color compact size !~
About this item:
3 TIERS: The three tier heart design allows for prettier nail polish displays. Don't worry about not having enough space for your nail polishes or rummaging through a makeup bag to find the color you need. Our nail polish holder allows for all of the polish colors to be clearly seen. If you use this rack for aromatherapy or essential oils, you can easily pick out the bottle that you need.

USE ANYWHERE: This darling heart design rack can be used at home in the bathroom as a nail polish display rack. It could be used to store aromatherapy oil bottles in the kitchen. This display shelf can even be mounted on a wall to keep your counter space clear and organized. You can get creative with this versatile storage solution.

EASY TO CLEAN: The pink metal wire frame makes the nail polish display shelf easy to wipe down. Use your normal cleaning products to clean off dust or other things that might build up on the shelf. You can easily keep your nail polish organizer as beautiful as it was when you first bought it.

PERFECT FOR NAIL BUSINESSES: Our nail polish organizer is not limited to use in your home. It is great for professional nail salons as well. This adorable pink nail polish display case can be used at your manicure table or hung up on the wall. Display all of the nail polishes in the salon on a cute shelf.

PRODUCT DIMENSIONS: The Arad 3 Tier Metal Heart Design Fingernail Polish Holder is approximately 10.5 inches long, 5.2 inches wide, and 6.5 inches tall. It is the perfect size to keep in your bathroom, bedroom, or anywhere that you need to consolidate storage space.