FREE SHIPPING IN THE USA ON ORDERS OVER $150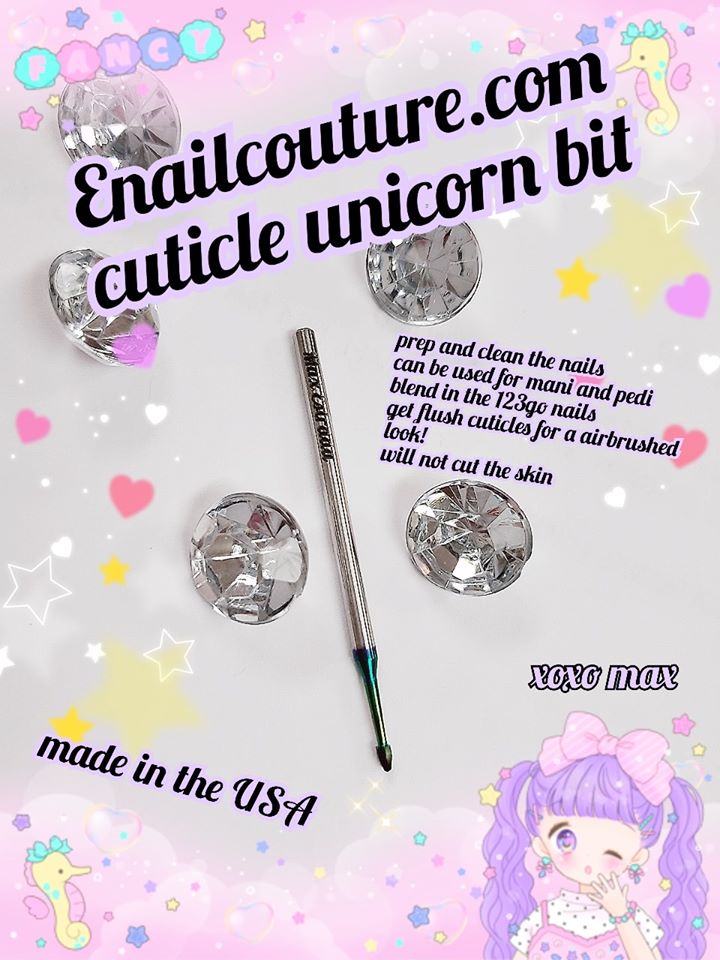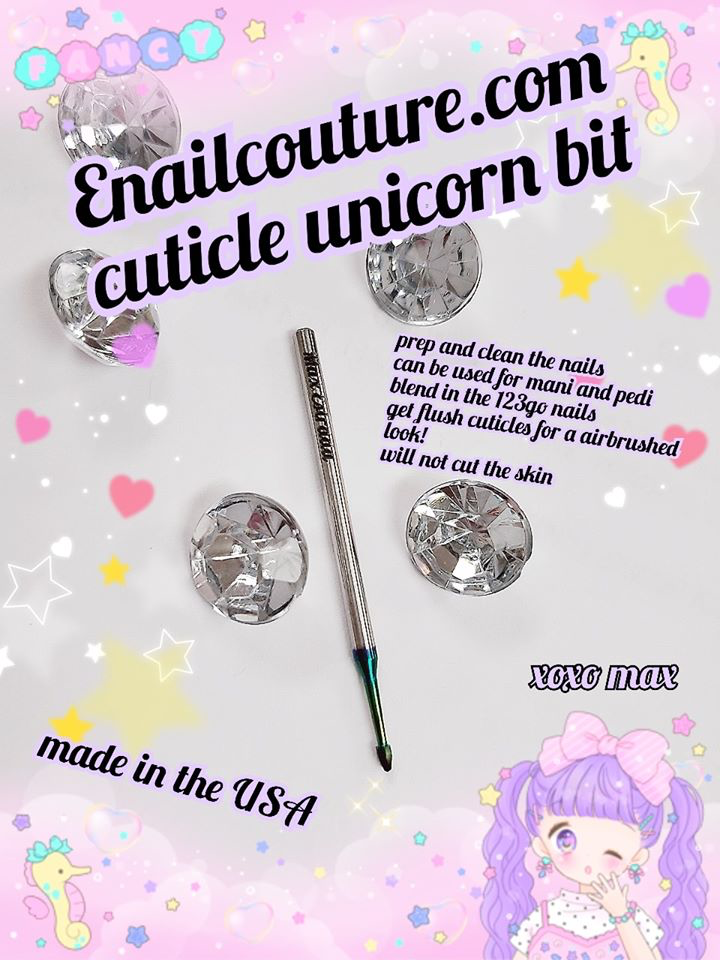 cuticle Unicorn Bit, cuticle clean prep Nail Drill Bit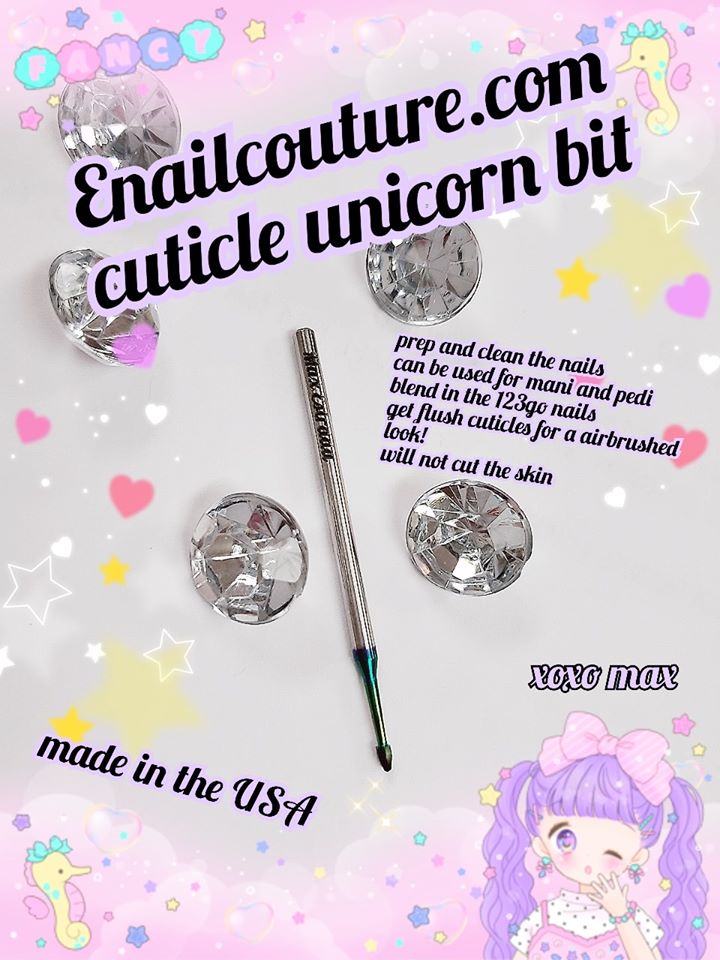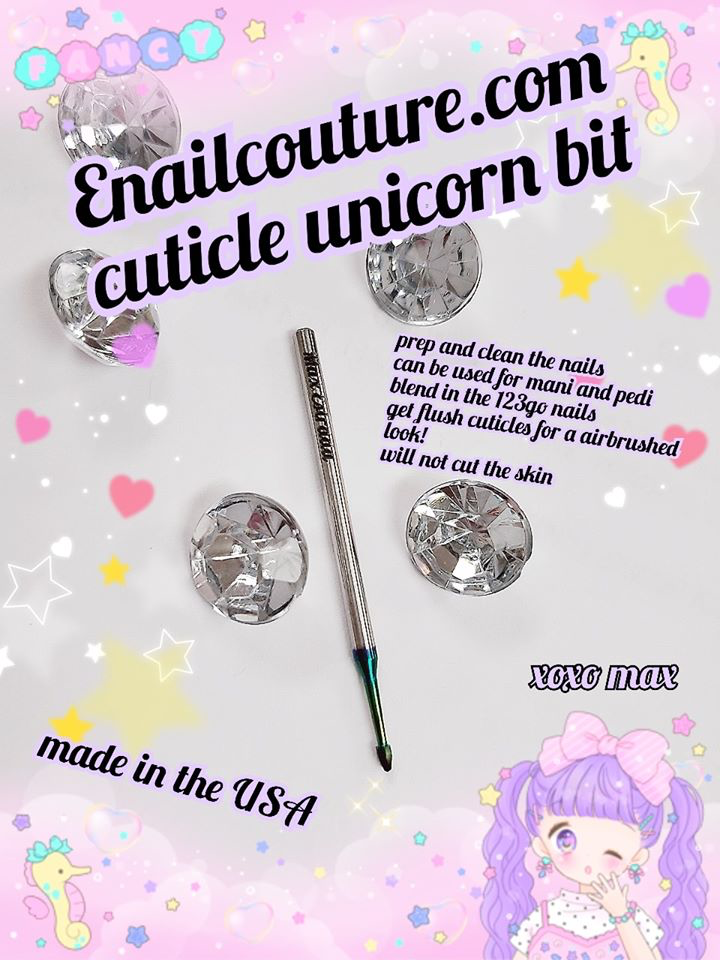 cuticle Unicorn Bit, cuticle clean prep Nail Drill Bit
This bits are the best in the world, they do not heat up, produce less dust and feel different, your clients will be able to tell because the bit does not rust or produce heat making their service more enjoyable.
No sharp edges so the clients will never get cut or hurt. They last much longer than any other material and can be used on any type of nail service like gel, acrylic and natural nails!
Use For
1.Easily get to the cuticle and sidewalls without damaging the nail.
2.Great for infill cuticle work.
3.surface work on smaller nails as well
For general nail care the set can be used to cut the cuticle, the sides of the nails, or to remove dirt from underneath the nail.
It's designed to shave and shape 123go gel nail tips, acrylic and gel enhancement products flawlessly
Perfect for nail salon, professional nail artists, Manicure Pedicure,remove dead skin etc.
*all enailcouture drill bits are size 3/32
100% Brand New in retail package, made of USA carbide

Cuticle Clean Top Protects the Skin and Prevents Damages to Cuticles

Excellent Durability and Cutting Performance