FREE SHIPPING IN THE USA ON ORDERS OVER $150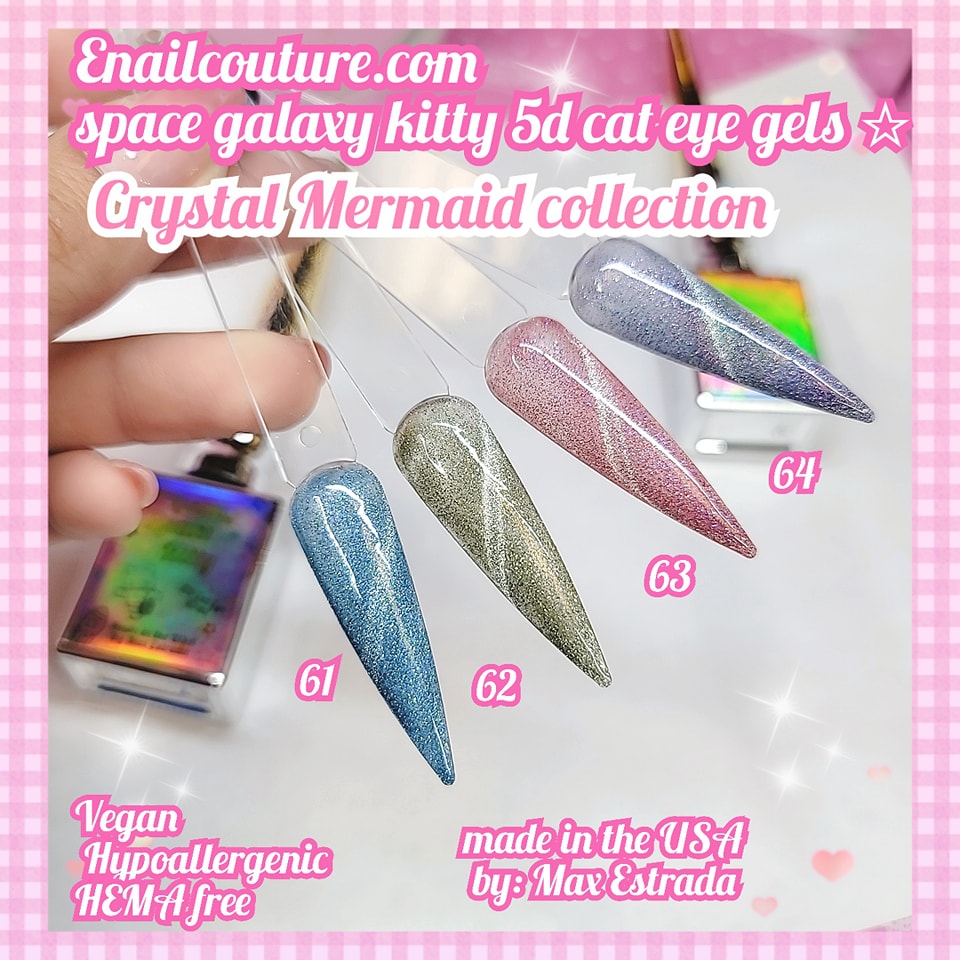 Crystal Mermaid space galaxy kitty gels!~ (jellybean NEW 5d cat eye color gels)(Magnetic Gel Polish Auroras Snowlight Cat Eye Gel Shining Glitter Soak Off UV Gel Polish )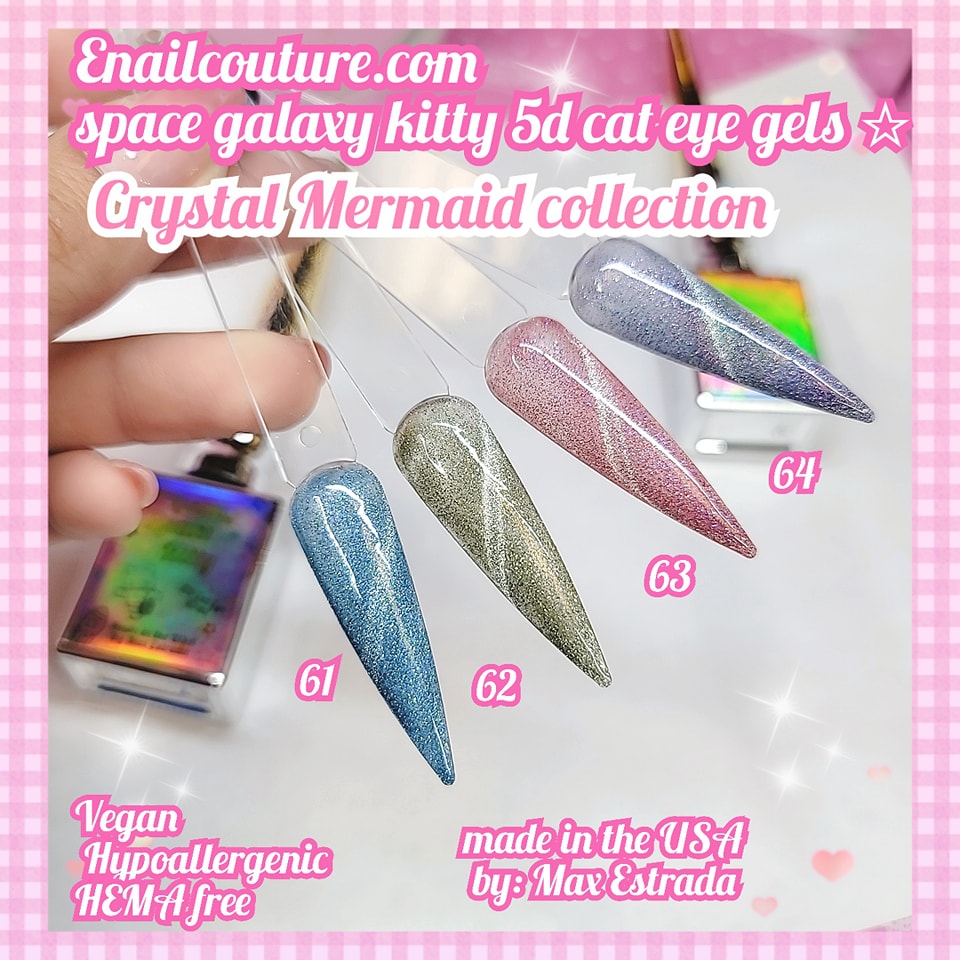 Crystal Mermaid space galaxy kitty gels!~ (jellybean NEW 5d cat eye color gels)(Magnetic Gel Polish Auroras Snowlight Cat Eye Gel Shining Glitter Soak Off UV Gel Polish )
enailcouture.com new Crystal Mermaid candy colored space galaxy kitty 5d cat eye color set !~
5d CAT EYE EFFECT -Enailcouture.com new 5d space galaxy kitty series set has more possibility and creativity , the effects depends on the magnetic stick you use and the way you use it. Please notice that the magnetic stick is needed but not included.Long lasting and very shining.  magical colors will change your nail game !~ in a new stunning bottle 
This stunning icy silver shimmer is beautiful and glossy on all skin tones, turning them into expensive-looking, jewelry-like accessories. As always, our nail gel polish has a 8-free formula that's cruelty-free, vegan, non-Toxic, and SGC-certified. Enjoy the fun of making nails and need to be cured under UV/LED nail dryer light
Professional usage:
Step 1. Clean Nails then clip nail surface as normal nail art process.
Step 2. Fully shake up the gel polish, it can make the gel polish color balanced. (Important)
Step 3. Apply Base coat first, which can make polish lasting longer, cure with UV lamp or LED lamp. (Necessary)
Step 4. Apply a layer of cat eye gel, do not cure and put the magnet over the nails for 10-15 seconds to get the magnetic effect, and then immediately cure with UV lamp for 2 minutes or cure with LED lamp for 60 seconds .
Step 5. Coat with no wipe gel top coat, cured by UV gel lamp or LED nail lamp.
5d cateye
TIPS - Black or dark base color recommended for the amazing cat eye effect, a magical magnetic stick can meet you demand as picture shows.

NON-TOXIC INGREDIENTS - Our nail polish is cruelty free, non-toxic with quality test report,

Definitely Worth It: All these gels are the newest style. A set to try different effects, the best cost efficient gel set of this market!

Please Note: The gel set is for professionals and beginners. Need skills in applying them firstly and the beginners need to practice more to get the effect. Need to cure under UV LED nail lamp.

5D effect from double pigmentation with especially high-quality magnet pigments

EFFECT: Amazing cat's eye effect and color-changing from different viewing angles

made in the USA 

please use drop down menu to select a color !