FREE SHIPPING IN THE USA ON ORDERS OVER $150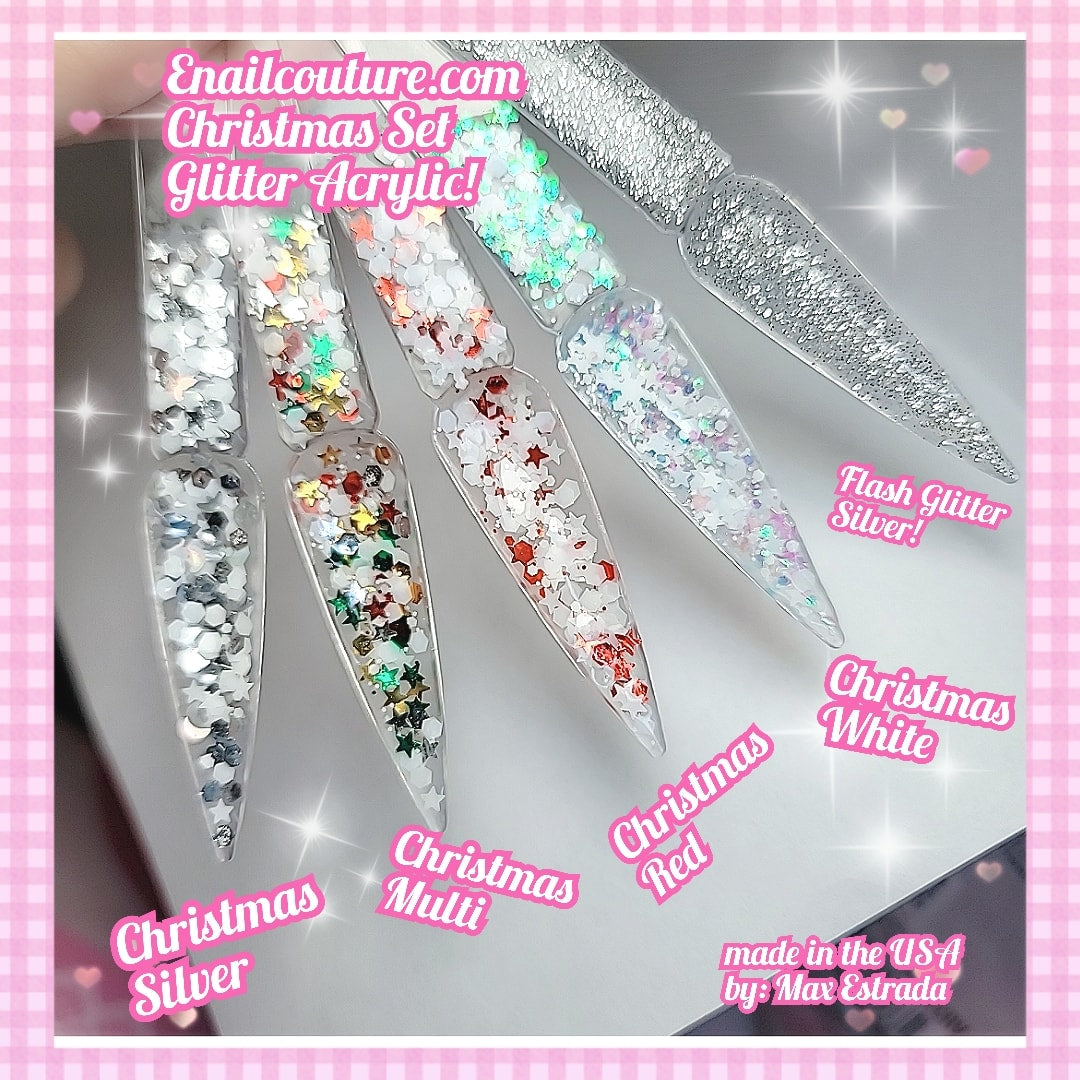 Christmas Set Glitter Acrylic ! (Nail Acrylic Powder Set Colors Glitter Acrylic Nail Powder Bling Series Professional Polymer Colorful Set for Nail Extension No Need Nail Lamp)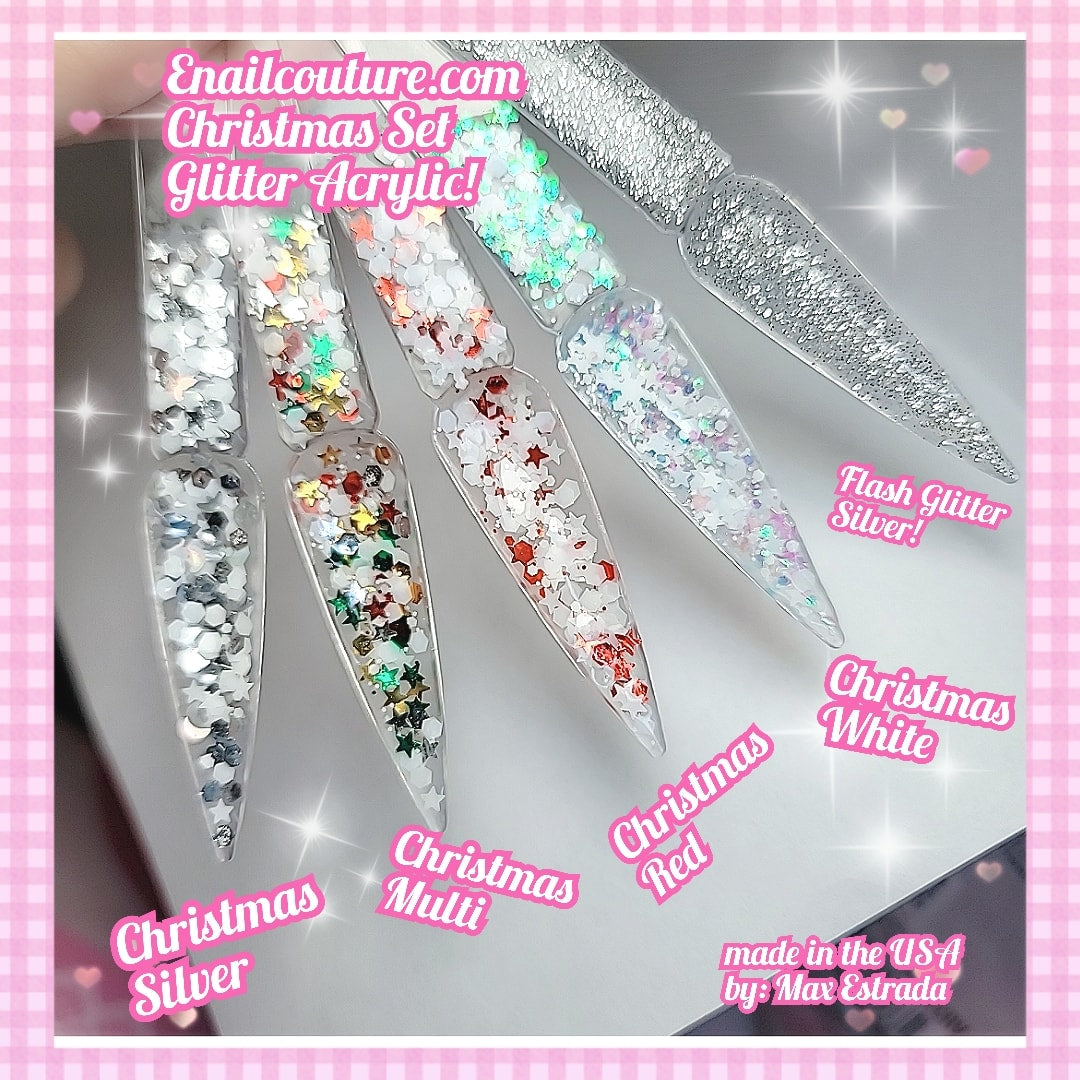 Christmas Set Glitter Acrylic ! (Nail Acrylic Powder Set Colors Glitter Acrylic Nail Powder Bling Series Professional Polymer Colorful Set for Nail Extension No Need Nail Lamp)
Enailcouture.com Limited edition glitter acrylic powder set for the Christmas/Holiday Season !
About this item
💜【LOVELY COLOR ACRYLIC POWDER SET】 The nail acrylic powder set include 5 different colors of polymer powder (seasonal vivid colors and amazing glitters), . Suitable for daily life, gathering places and seasons. It can bring you an elegant image and temperament.

💜【WIDELY USED IN NAIL DESIGN】Enailcouture.com glitter color acrylic powder is made of non-toxic, healthy, natural, novel and plant-based ingredients, suitable for all nail art such as nail extension, nail repair, fixed nail and 3D nail design. Can be used for natural nails, false nails, half-set nails and French nails. Made in the USA

💜【EXCELLENT ADHESION】Acrylic nail powder color has excellent adhesion, which can ensure color clarity and best adhesion to natural nail plates, and prevent yellowing or blackening. Nail acrylic powder can provide a smooth, self-leveling surface effect without the need for nail lights Curing

💜【HEALTH & LONG-LASTING】Enailcouture.com Acrylic powder nails are made of advanced formulas, vegan, has not been tested on animals and 9-free, and can last longer on the nail surface. The color of acrylic powder is saturated and showy, making you more stunning in the crowd.

Colors are available open stock(a la carte) or in a set of 5, please use drop menu to choose. (1oz each)
*Please notice that acrylic powder will work differently when they work with different acrylic liquids.