FREE SHIPPING IN THE USA ON ORDERS OVER $150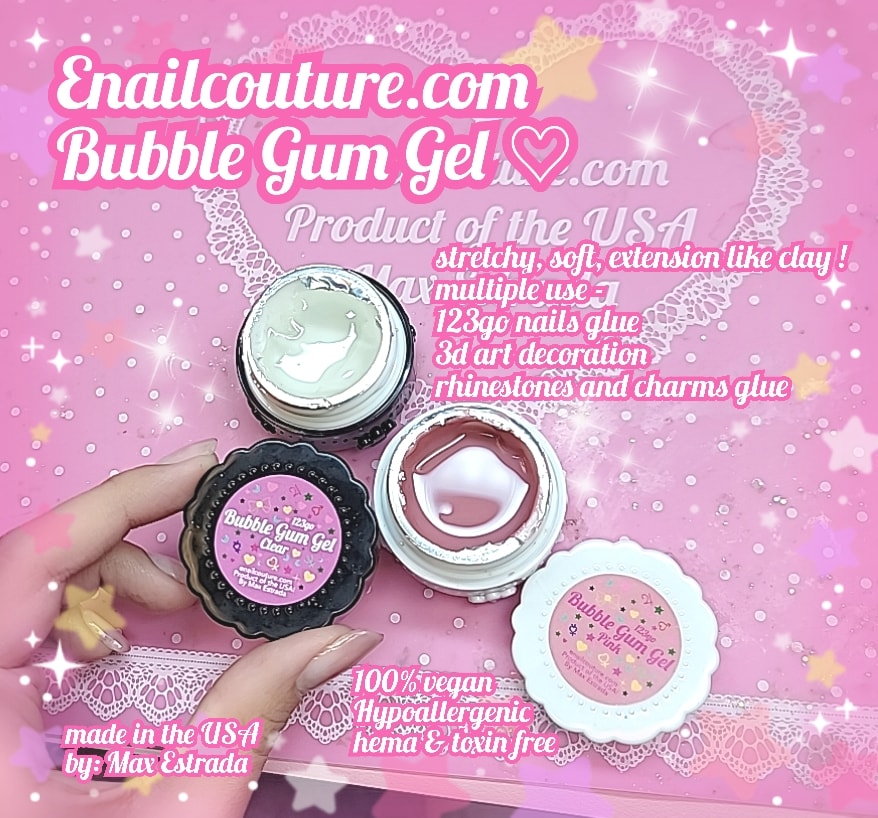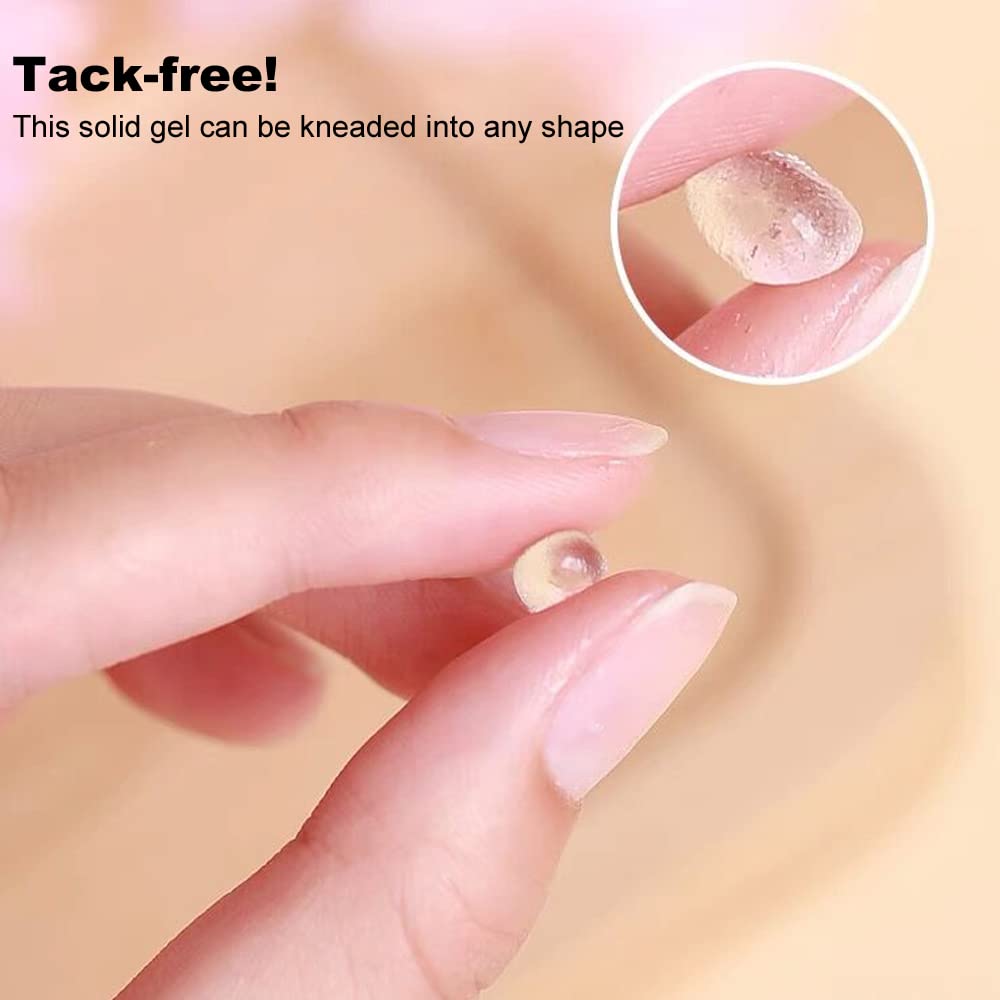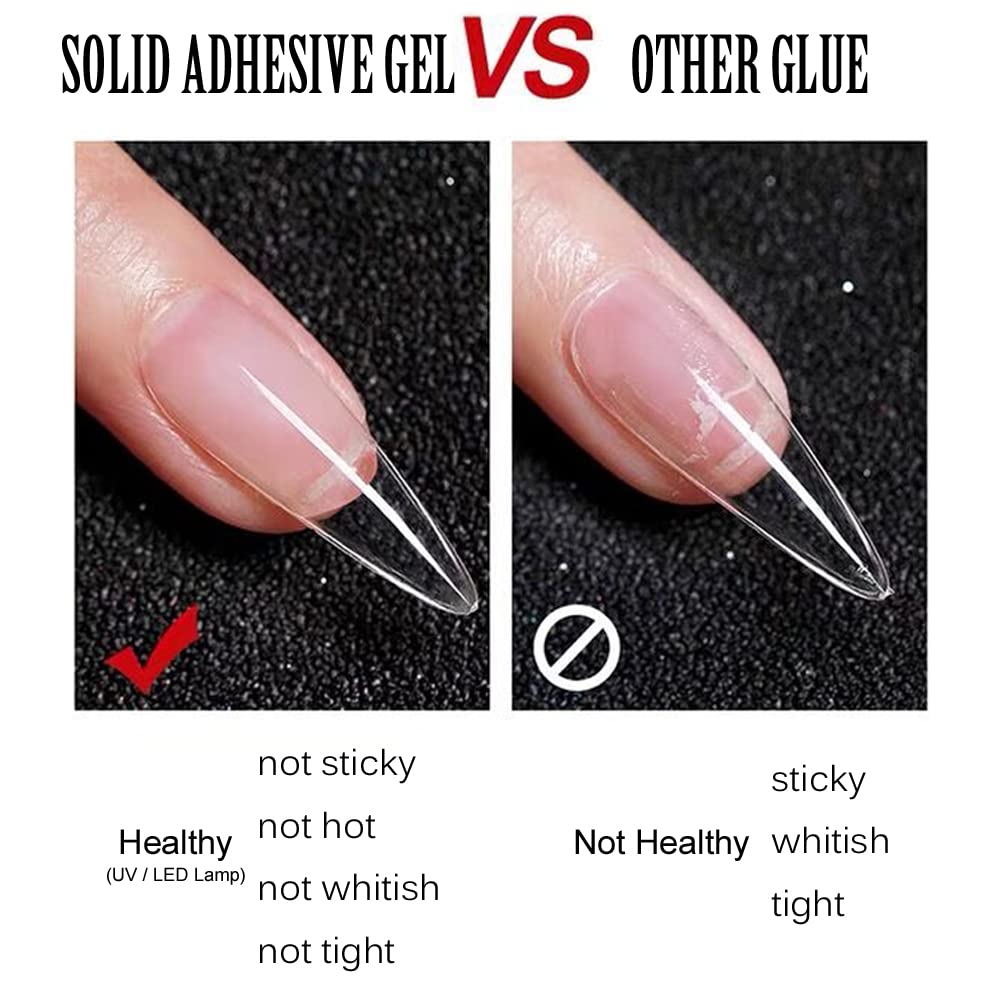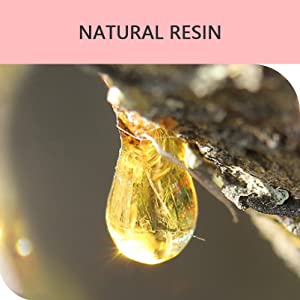 BubbleGum Gel !~ (Solid Nail Tips Gel Glue, Nail Extension Gel, Nail Art Gel Paint Solid Patch Glue, Rhinestone Glue Gel, Glue For Press On Nails For Nail Easy Diy At Home 15g)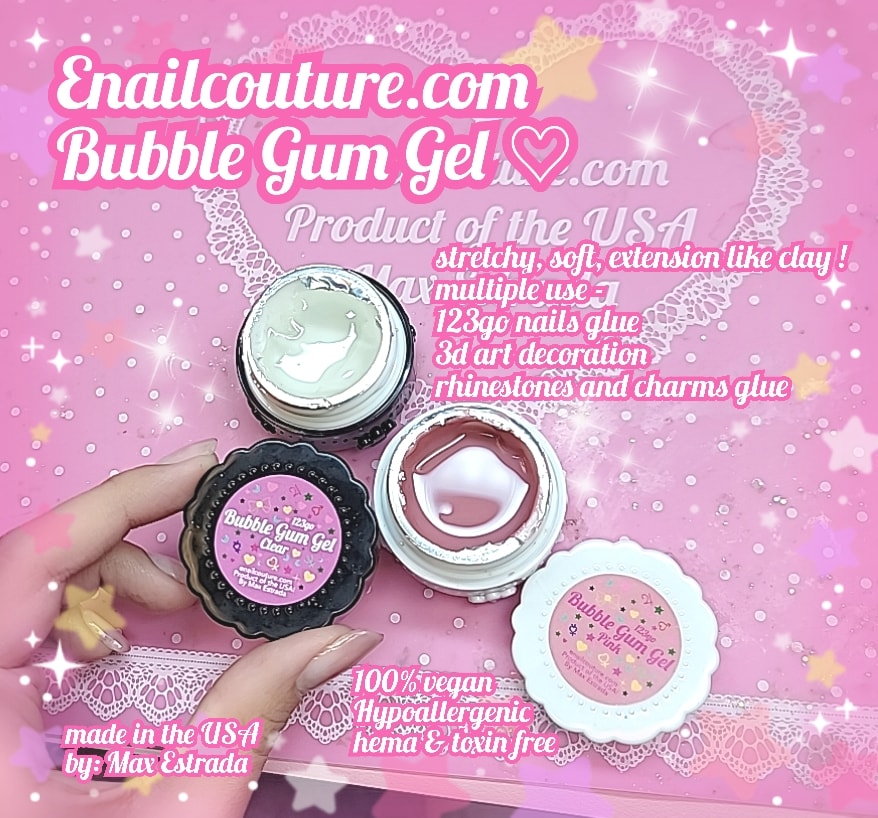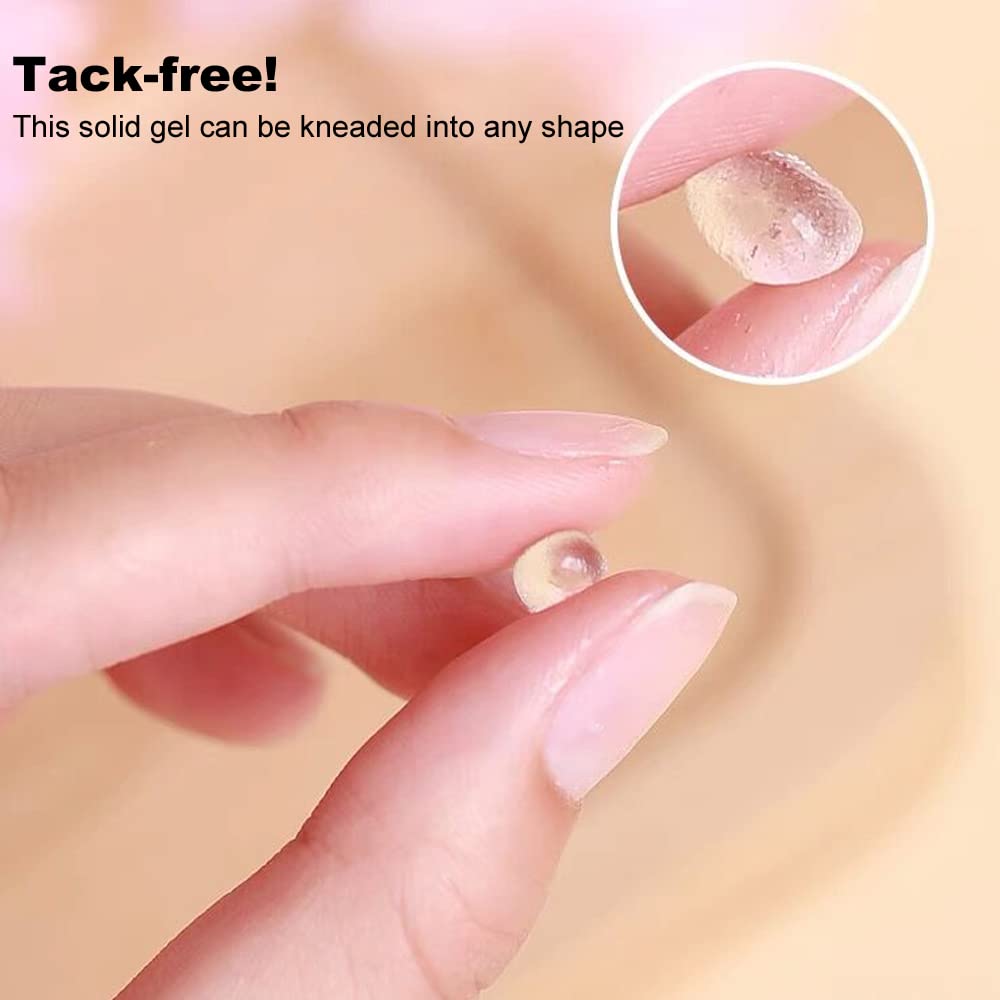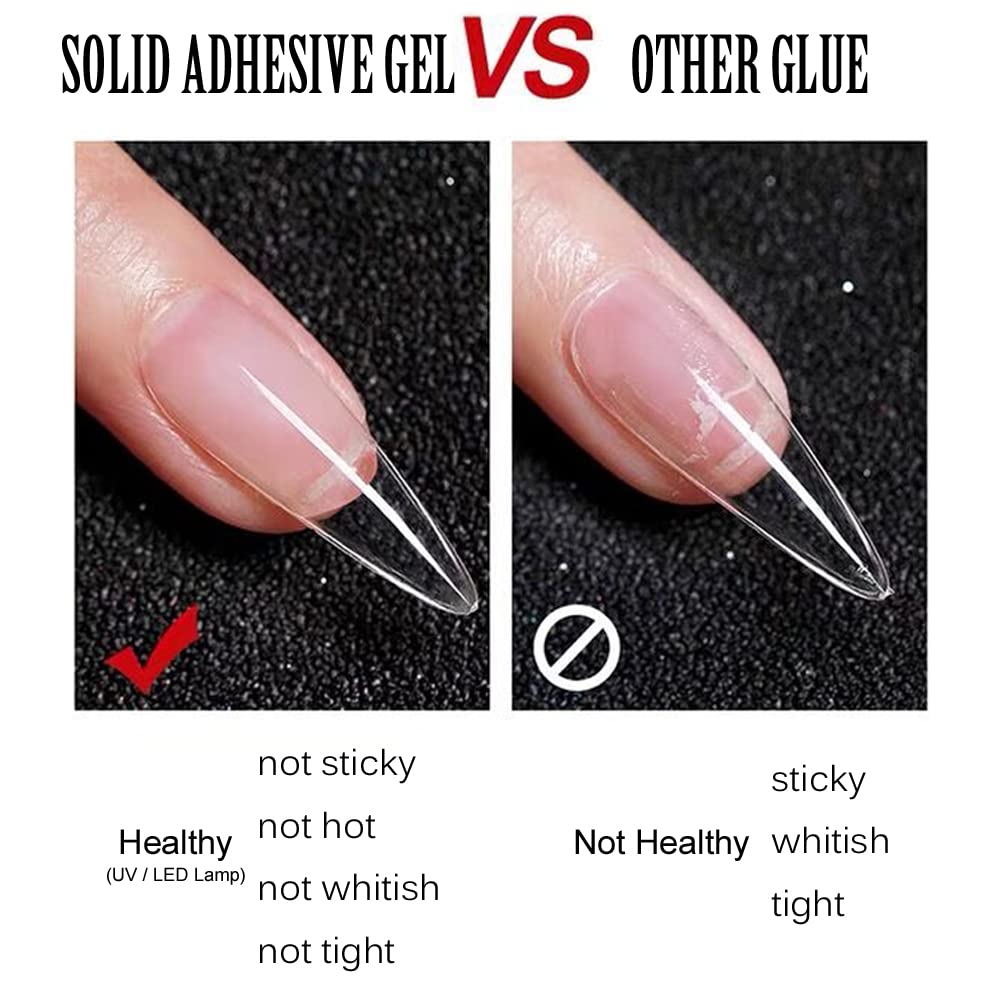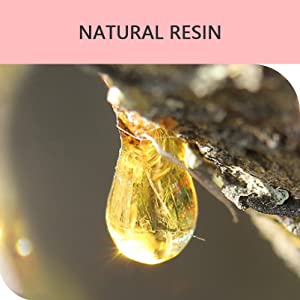 BubbleGum Gel !~ (Solid Nail Tips Gel Glue, Nail Extension Gel, Nail Art Gel Paint Solid Patch Glue, Rhinestone Glue Gel, Glue For Press On Nails For Nail Easy Diy At Home 15g)
Enailcouture.com New Bubble Gum Gel for 123go nails & more !
About this item:

【3 In 1 Gel Nail Glue】It can be used as nail glue for acrylic nails to stick the fake nail tips or soft full cover gel 123go nails, and it can be used as nail art gel to get more shape decoration and rhinestone glue gel to create more nail design.

4 colors to choose from pink, clear, ivory (soft natural ivory color) & light pink (soft neutral pink) 2 size options !

【Long-Lasting& Easy Using】It is long lasting up to 3-4 weeks 21+ days, suitable for all beginners and professional manicurists and can meet multiple nail art job need at the same time.

【Curing Needed】The bubblegum solid gel nail glue must be used with UV/LED lamp ! it will need 1-2 minutes curing under nail lamp.It makes the fake nails stick more firmly to your nail beds.

Whether it's lengthening or sticking diamonds will stable last for more than 28 days. And it can form a strong, protective layer to enhance the shape of your natural nails, helps them to grow healthy.

【Healthy Eco-friendly Material】It is made from natural resin in our factory in the USA, certificated and quality guarantee,light odor,non-toxic,harmless to your skin and natural nails when used properly. 
Feature: Bubblegum gel
It is made of healthy, environmental, friendly, no poisonous, pungent chemical materials. It is quick-drying with any UV Light or LED lamp.
This nail gel is easy to apply and soak off.
Allow you for professional or home nail art design.
A professional Nail Art Gift for yourself or your girlfriend
*
Bubblegum gel has a unique viscosity and we recommend when you receive your product to sit it on a flat surface to let it self-level out in the jar as the product moves in transit. The jar is slightly overfilled to compensate for any if spillage, we do our best to avoid any leakage which is possible during transit as we do our best to ensure the product arrives to you in perfect condition. The 15ml jar will come with a seal to avoid polymerization.  Sorry for any inconveniences