FREE SHIPPING IN THE USA ON ORDERS OVER $150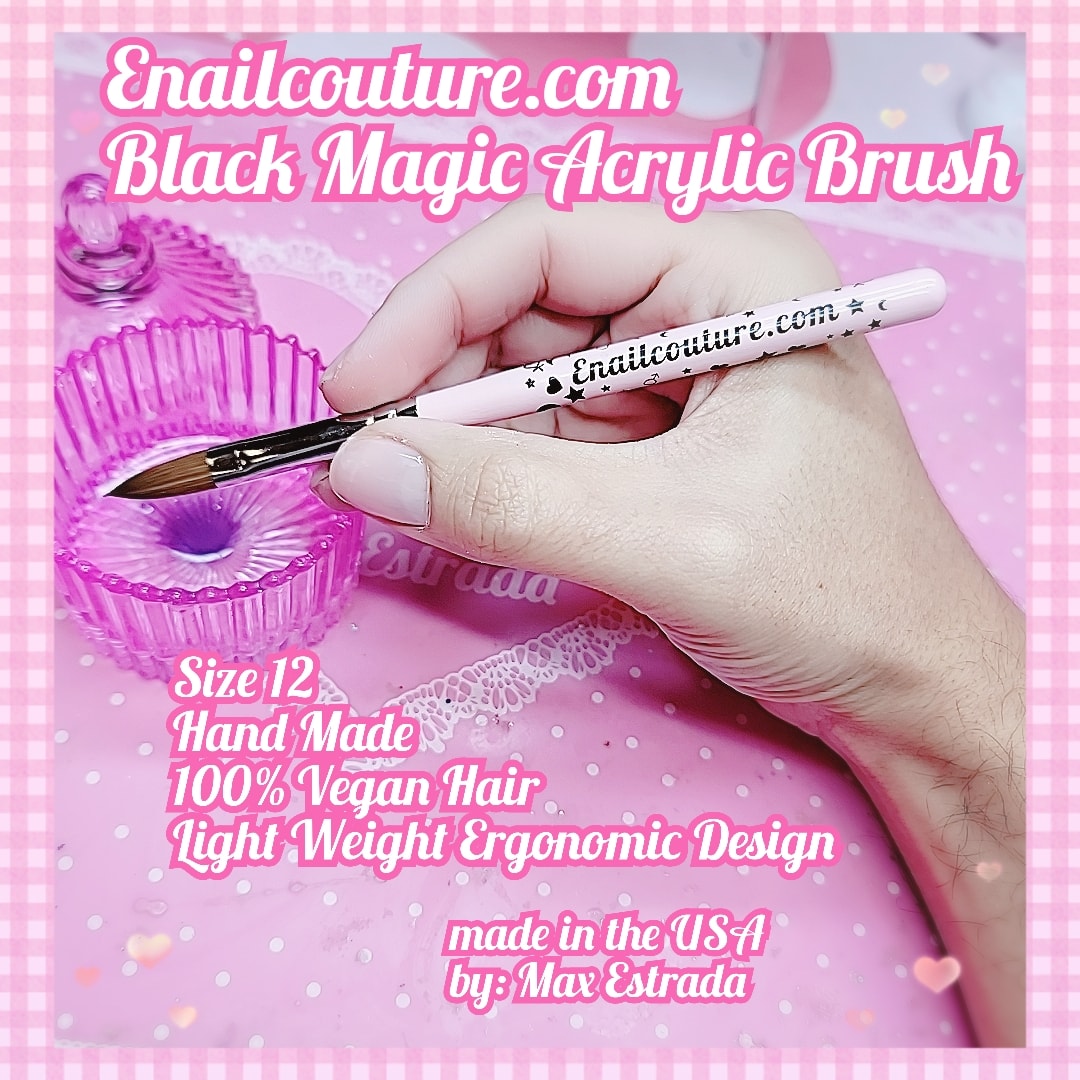 Black Magic Acrylic Brush (100% VEGAN Kolinsky Acrylic Nail Brush Size 12, Round Oval Crimped Professional Nail Art Brush Wood Handle Nail Art Painting Brush for Acrylic Powder Application)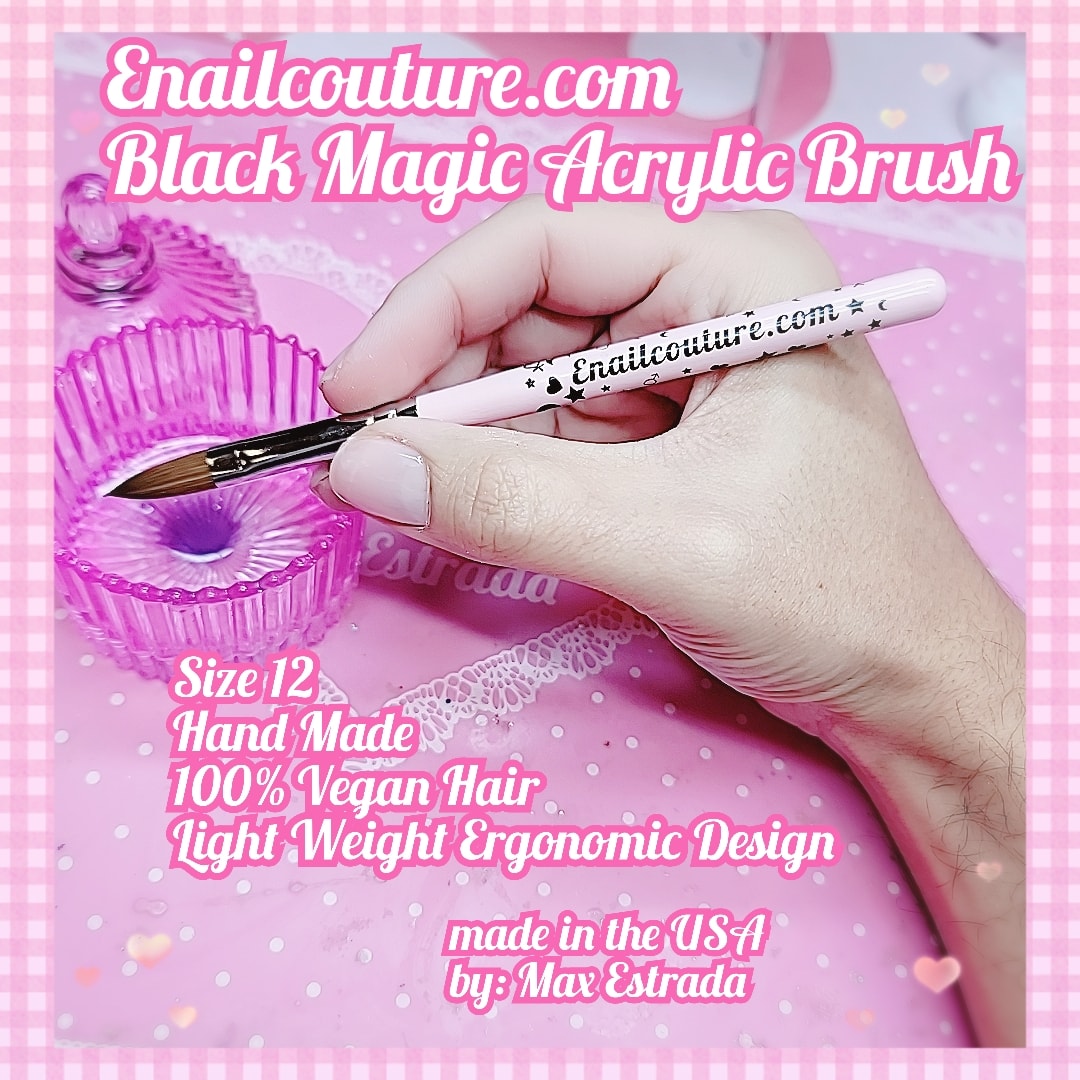 Black Magic Acrylic Brush (100% VEGAN Kolinsky Acrylic Nail Brush Size 12, Round Oval Crimped Professional Nail Art Brush Wood Handle Nail Art Painting Brush for Acrylic Powder Application)
Enailcouture.com New black magic acrylic brush !~
About this item:
VEGAN Kolinsky Acrylic Brush Bristle: The nail brush is made of 100% Finest vegan Kolinsky Hair, more flexible and softer with a better powder absorption, brush has a very smooth finish and it lasts longer than other normal brushes, perfect for all acrylic needs from fill ins to full sets and UV builder gel. Superior quality salon grade brush.

Brush Bristles Design: Round oval shaped brush head for acrylic powder, nail extension, and nail carved etc. We strictly adopt the international standard bristles length requirements, thus our bristles are longer than most on the market. Longer bristles, dip more powder. Be sure to follow proper brush care tips to extend the life of your brush.

Sturdy and Durable Design: The smooth and sturdy hardwood with sturdy alloy ferrule, that holds the vegan Kolinsky sable hair firmly to prevent splitting or deformation of the hairs. the acrylic brush's handle is stable, durable, sweat resistant and easy to handle. Weighted just right, the brush is made to provide full comfortability for all nail techs to hold.

Nail Brush for Acrylic Application: This acrylic nail brush for acrylic nail extension or carving, lightweight and comfortable, easy holding to draw, smooth application, convenient for you to create 3D patterns, grids or flowers, making your nails more beautiful and charming.

Clean and Storage: After every application on single nail, make sure to clean the brush with monomer to prevent the acrylic powder from clumping. Do not use acetone, it will remove the shine from bristle, make acrylic tacky and buildup residue. After cleaning, remove moisture with a brush wipe, reshape, and keep it in the upright position.