FREE SHIPPING IN THE USA ON ORDERS OVER $150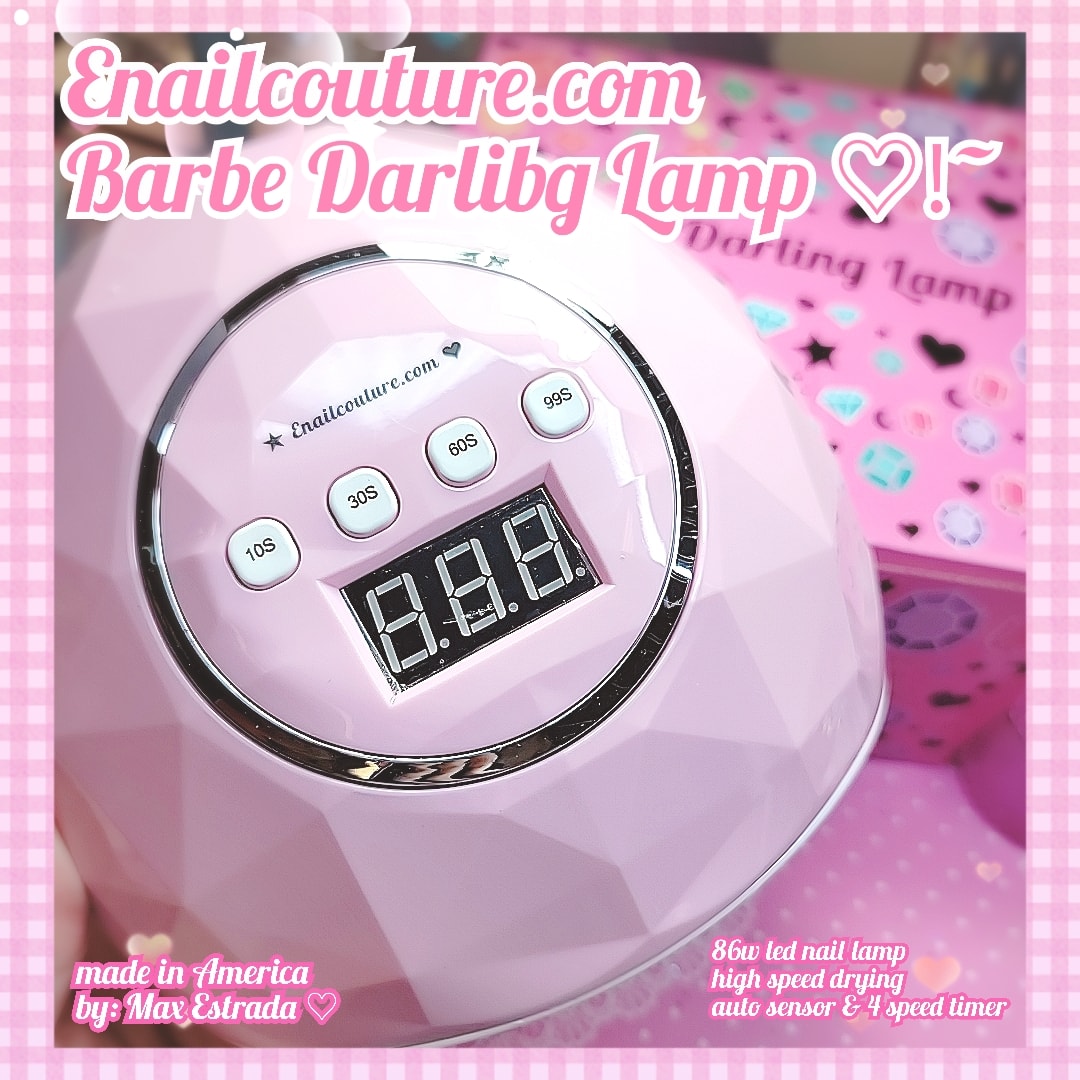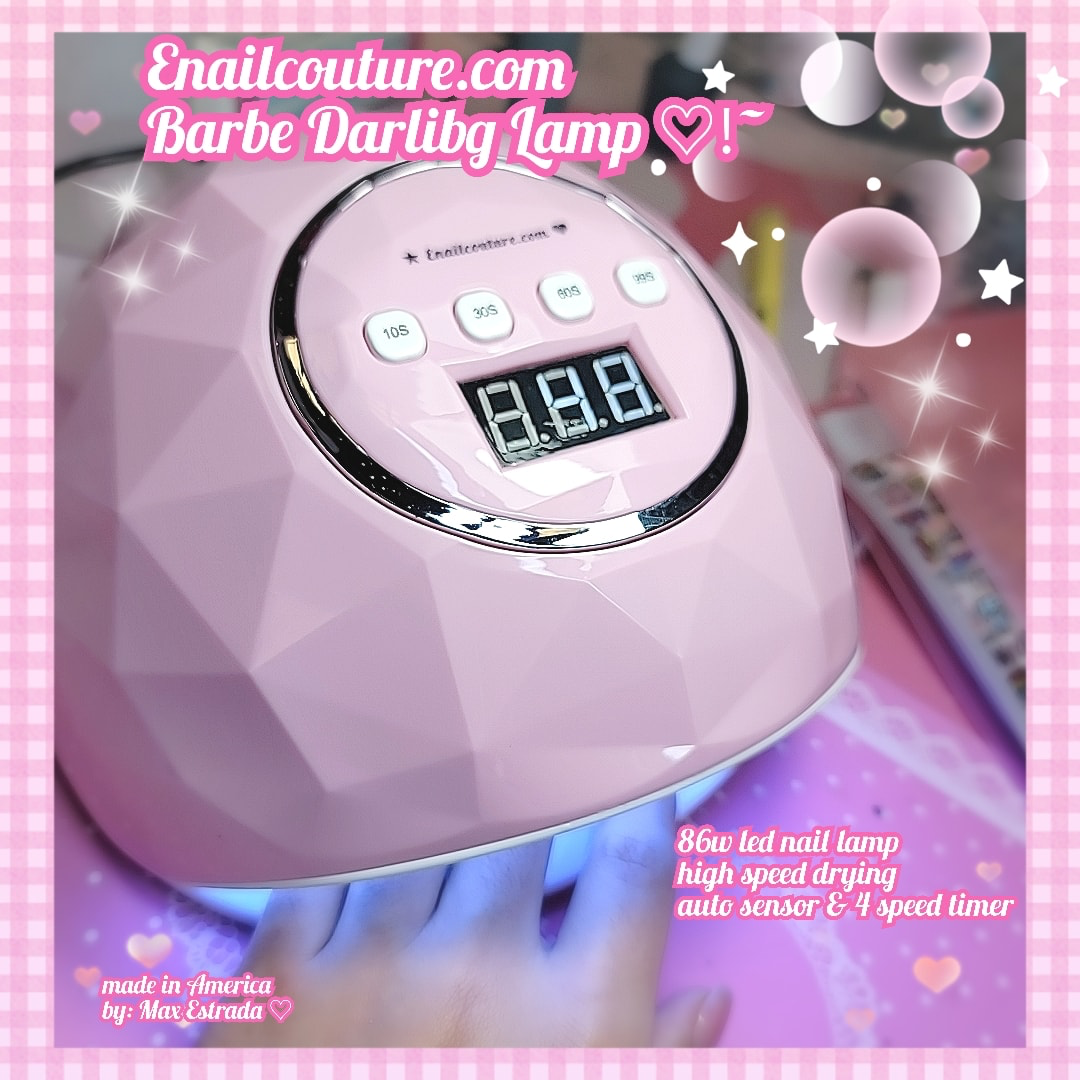 Barbe Darling Lamp (86W LED Nail Dryer, UV LED Light Nail Lamp Professional UV Curing Light for Gel Nail Polish with 4 Timer Setting and Auto Sensor LCD Display for Fingernail and Toenail Machine)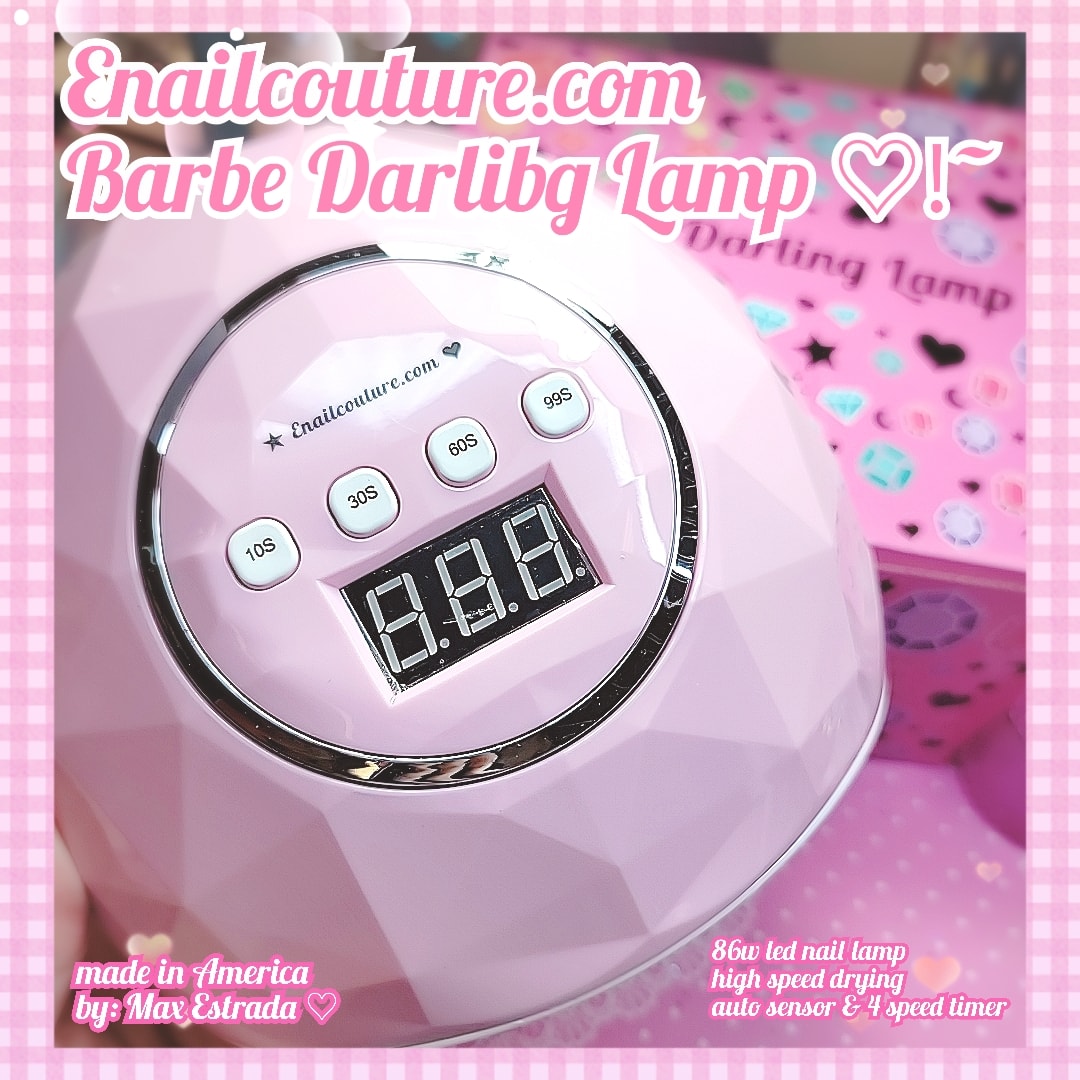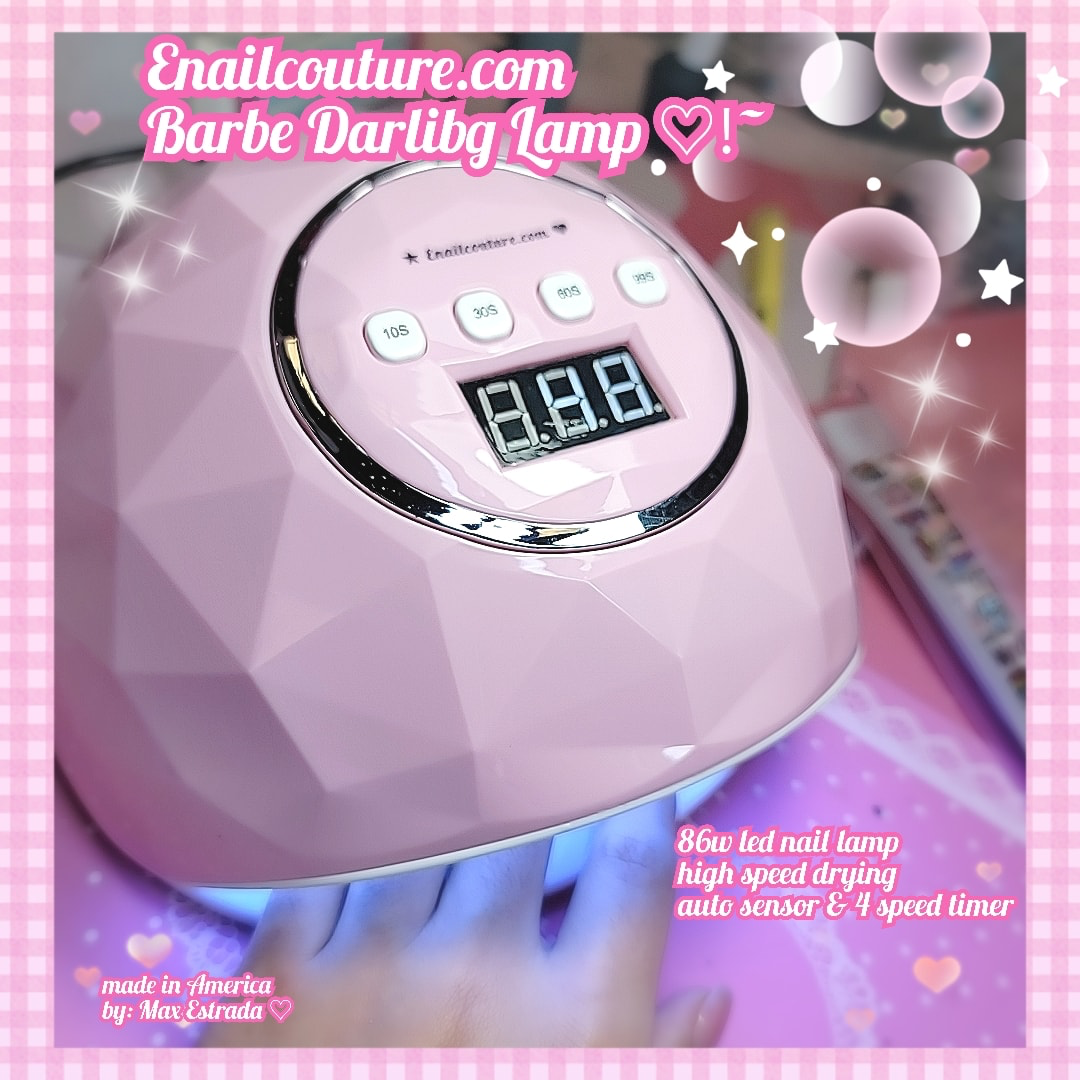 Barbe Darling Lamp (86W LED Nail Dryer, UV LED Light Nail Lamp Professional UV Curing Light for Gel Nail Polish with 4 Timer Setting and Auto Sensor LCD Display for Fingernail and Toenail Machine)
Enailcouture.com Barbe Darling Lamp!~
【Auto Sensor and 4-Speed Timer】❤ Due to the smart infrared sensor, the nail lamp could be automatic sensing, hands in light on, hands out light off. With flexible 4 timer (10s-30s-60s-99s PAINLESS LOW HEAT MODE) Flexible drying options, you can set the time you want. The UV led nail dryer 86w is your best choice for nail salon at home.

【10s High Speed Drying】 ❤ The more lamp beads and the higher power of the UV Nail dryer, the faster the nails dry. Our UV LED nail lamp uses a professionally designed UV LED dual light source,39Pcs lights full cover ensure to cure your nails evenly and quickly which is durable and can imitate the sunlight, will not hurt the eyes!

【 All-round Drying】❤ There are 18 lamp beads on the top and 21 lamp beads on the side, don't need to worry about the nails on the side not curing. This nail dryer lamp can cure almost nail UV gel, LED gel, builder gel, sculpture gel, rhinestone gems glue, and other gel use.

【 Easy to clean】❤ You can use a wipe or a cloth to clean this product. And the base are easy to separate without tools, convenient for toenail gel curing.

【 Unique Design】❤ Diamond shape, spherical design prevents light leakage,maximizes drying speed.Enailcouture.com Barbe darling lamp professional UV light for gel nails can shorten your curing time by 80% than other nail lamps,make you enjoy the most professional nail treatment technology at home.
Specifications:
Color: barbe Pink 
Plug Type: US Plug
Size: Approx. 7.9*8.8*3.9"/200*225*100mm
Number of LED Bulbs: 39Pcs Total
Power: 86W
Screen Display: LCD display
Time Setting: 10S/30S/60S/99S