FREE SHIPPING IN THE USA ON ORDERS OVER $150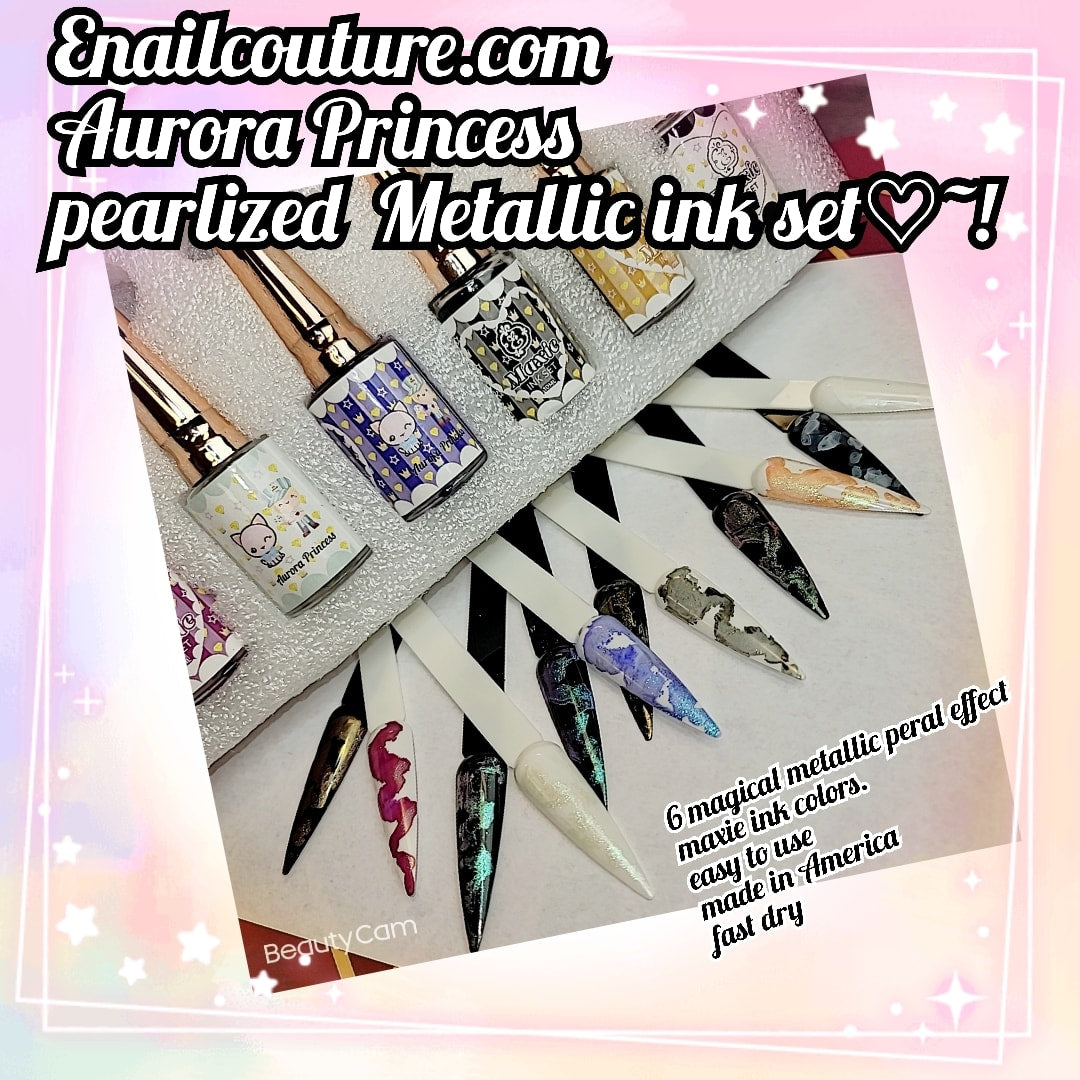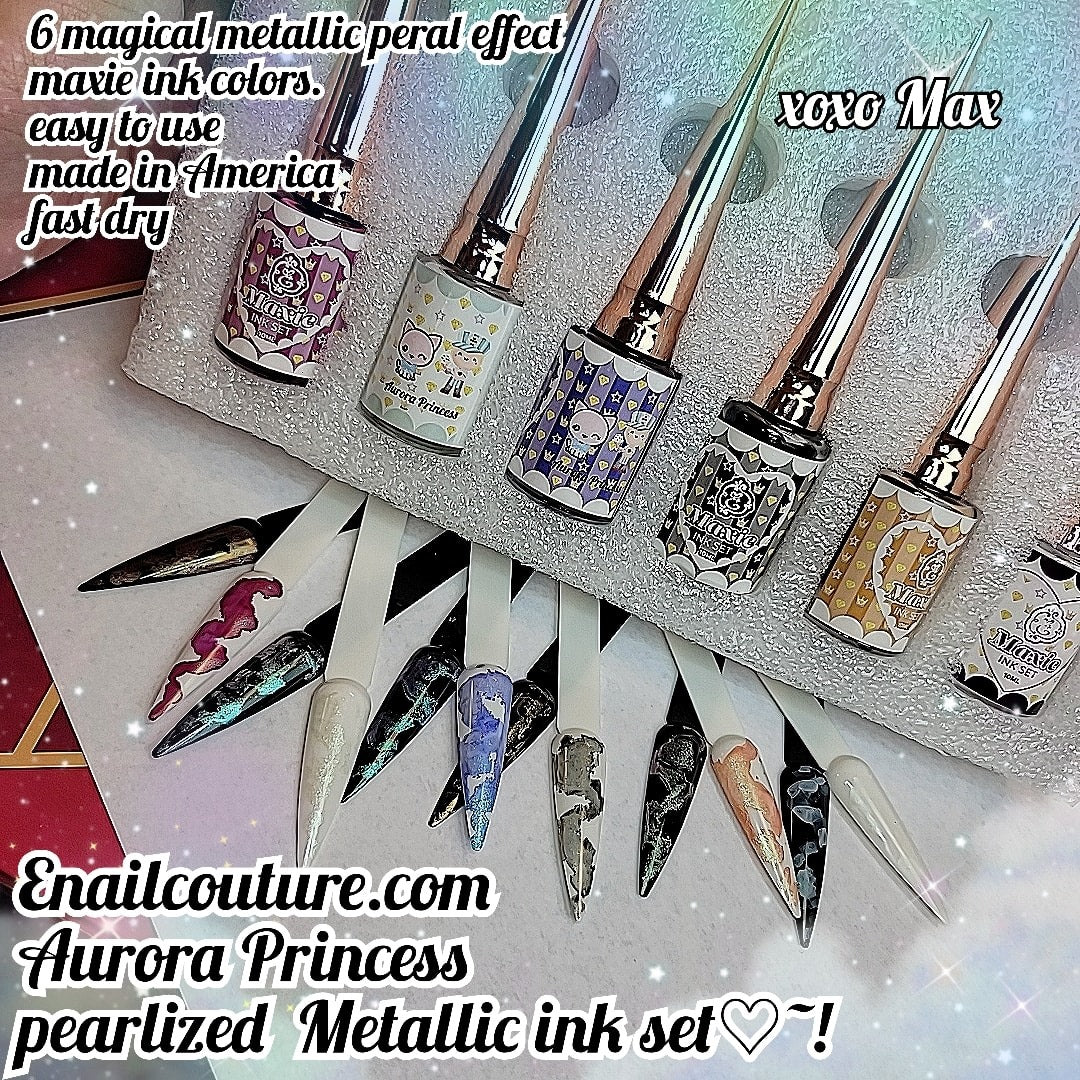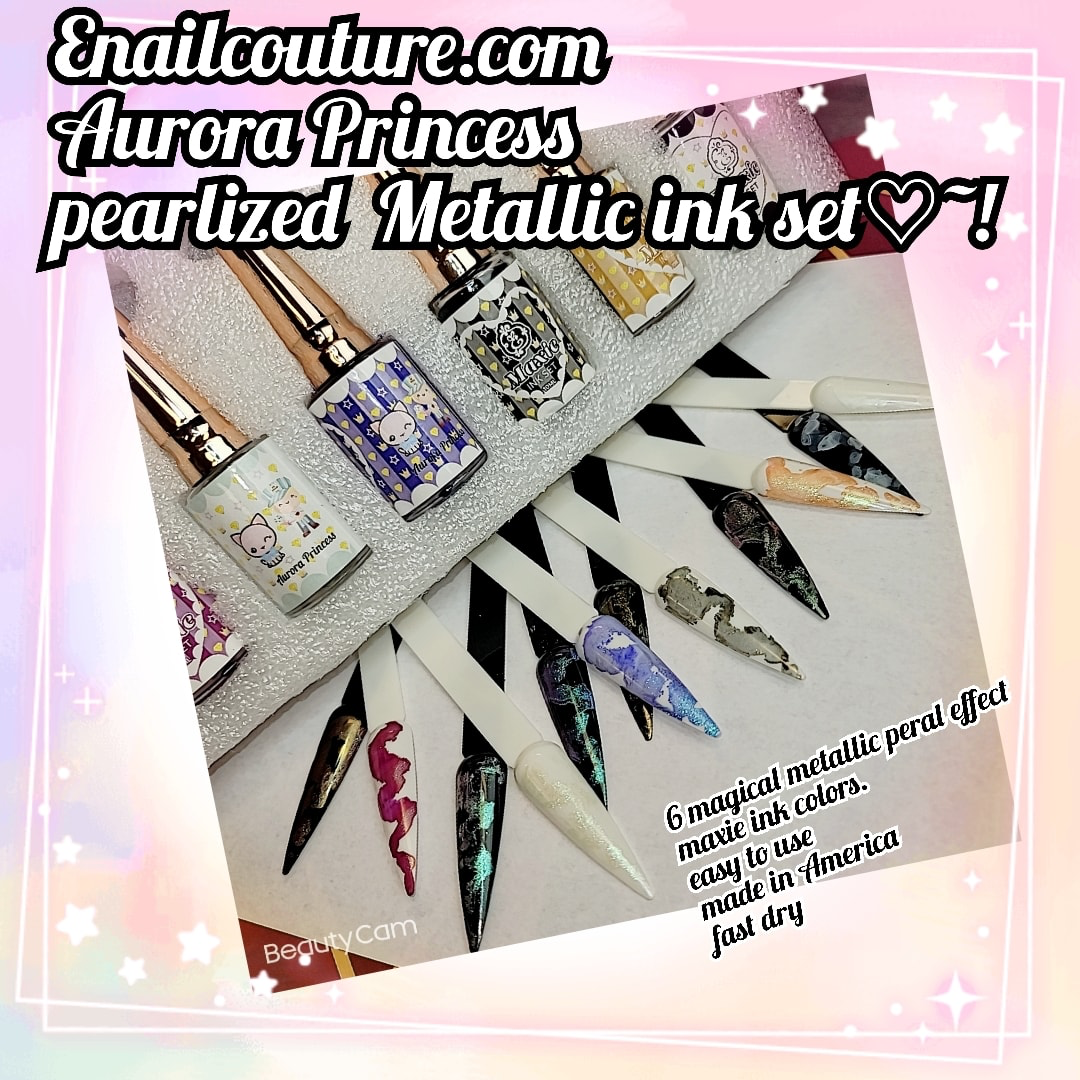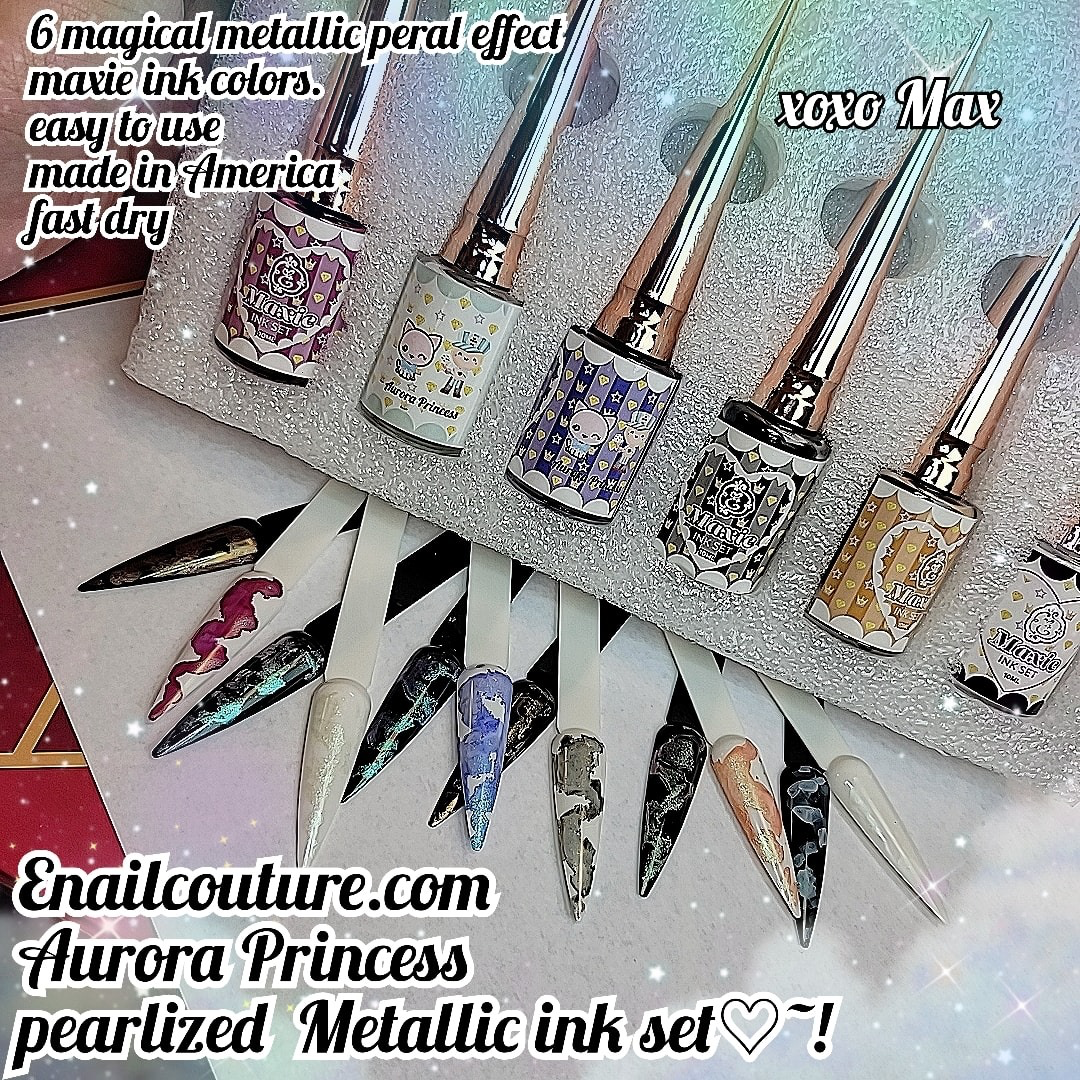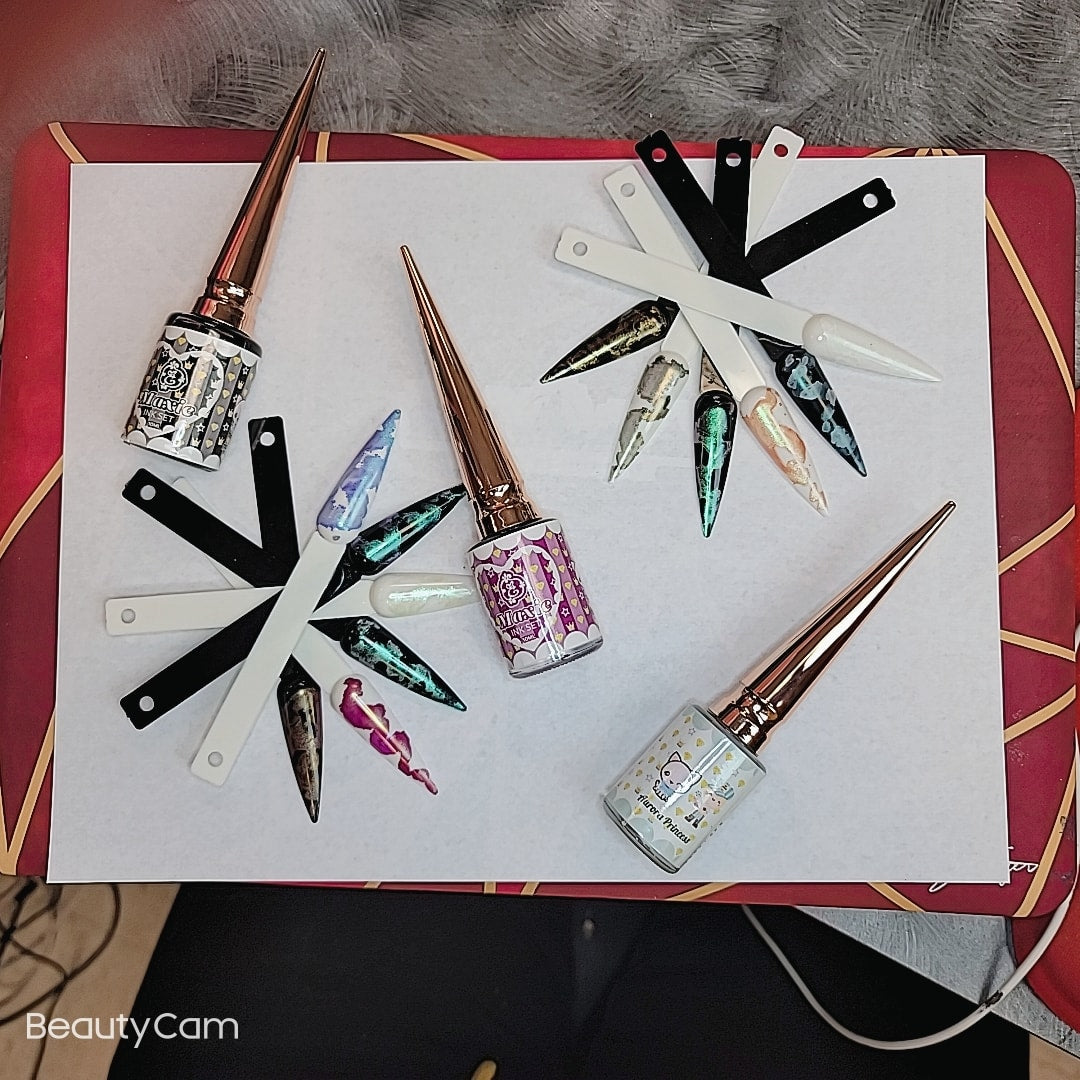 Aurora Princess Maxie INK Set, metallic pearl (Blooming Nail Polish, Alcohol Ink Watercolor Pink Blossom Gel Nail Polish Magic Manicuring Kit Work with Transparent Marble Nail Vanish Nail Art Design, 6 Colors Set)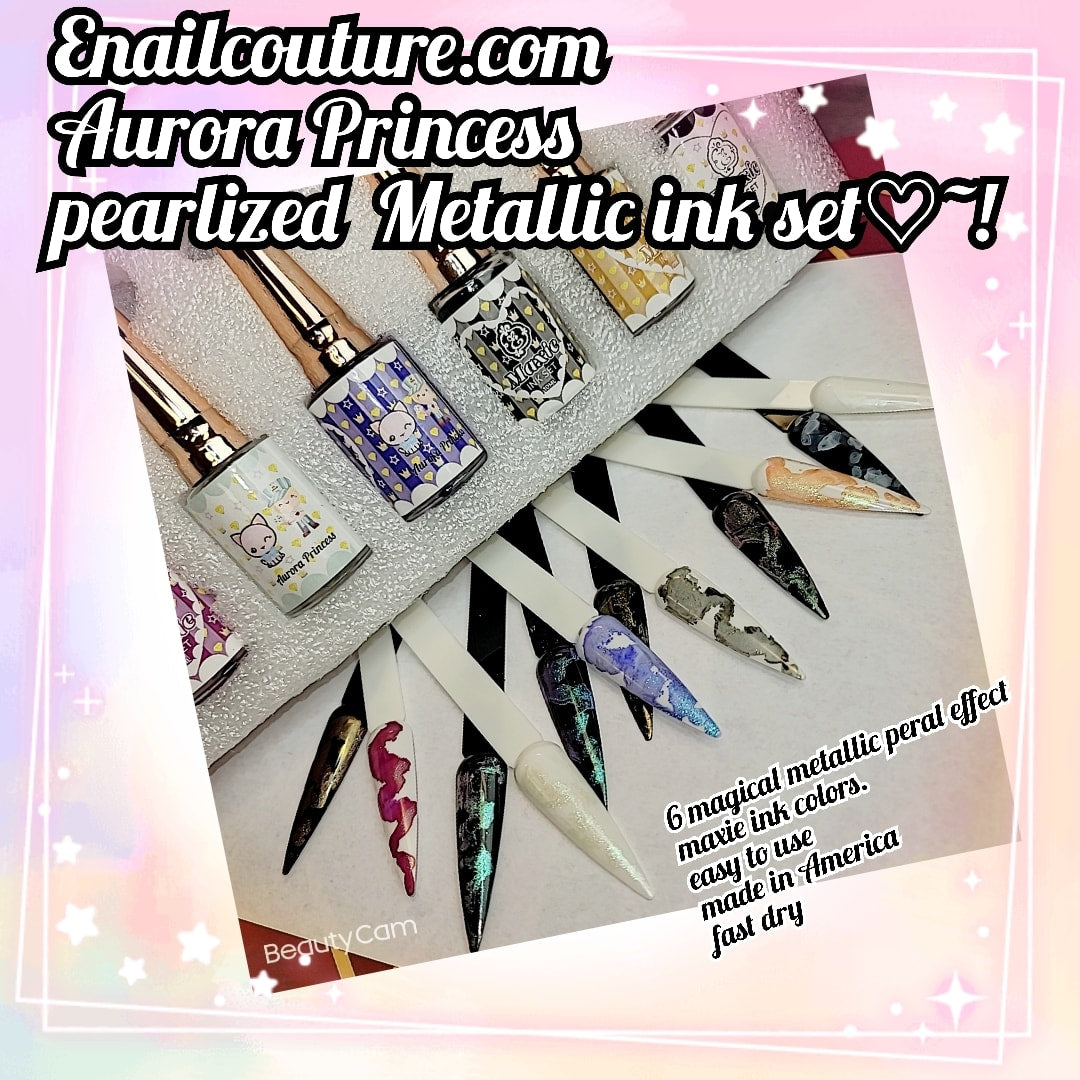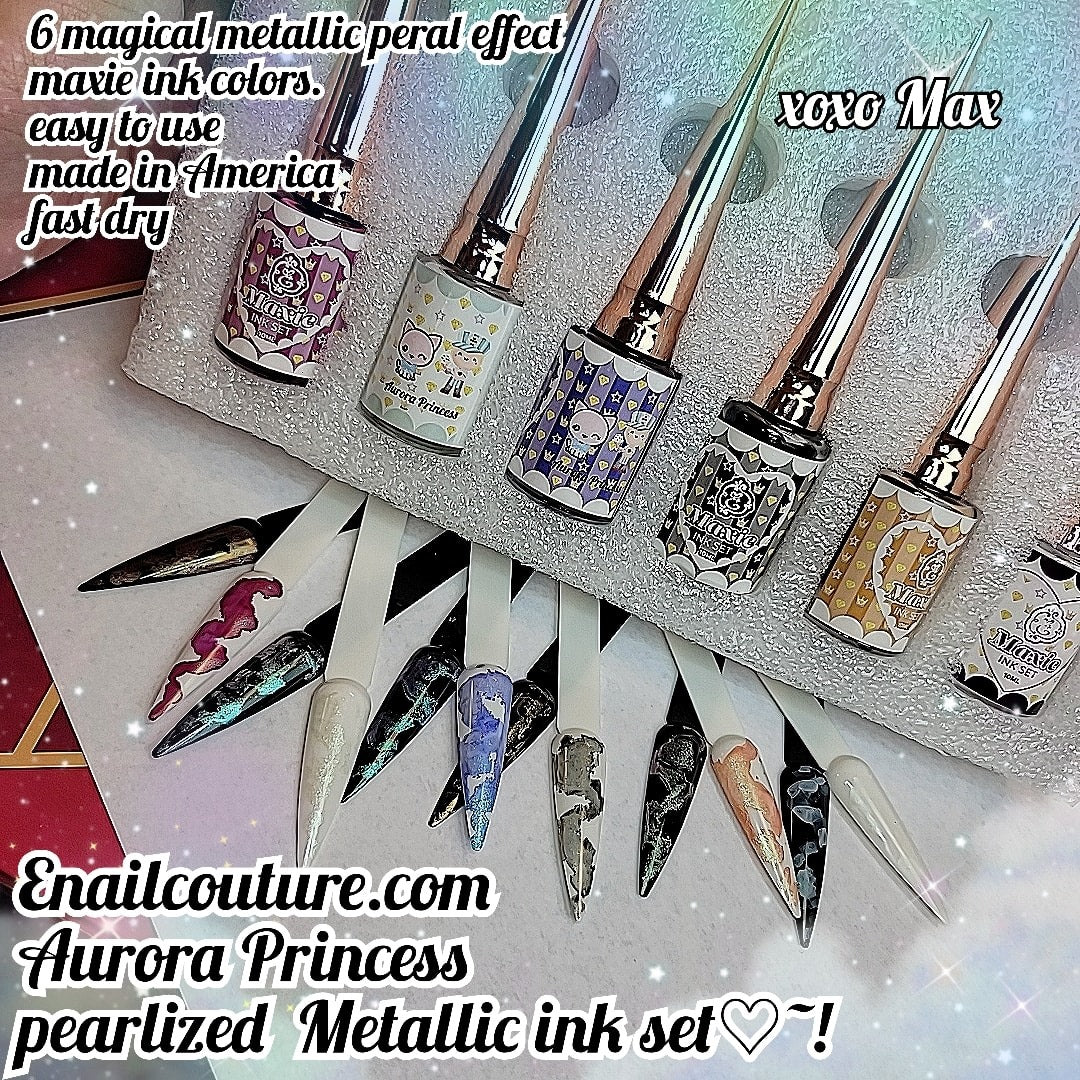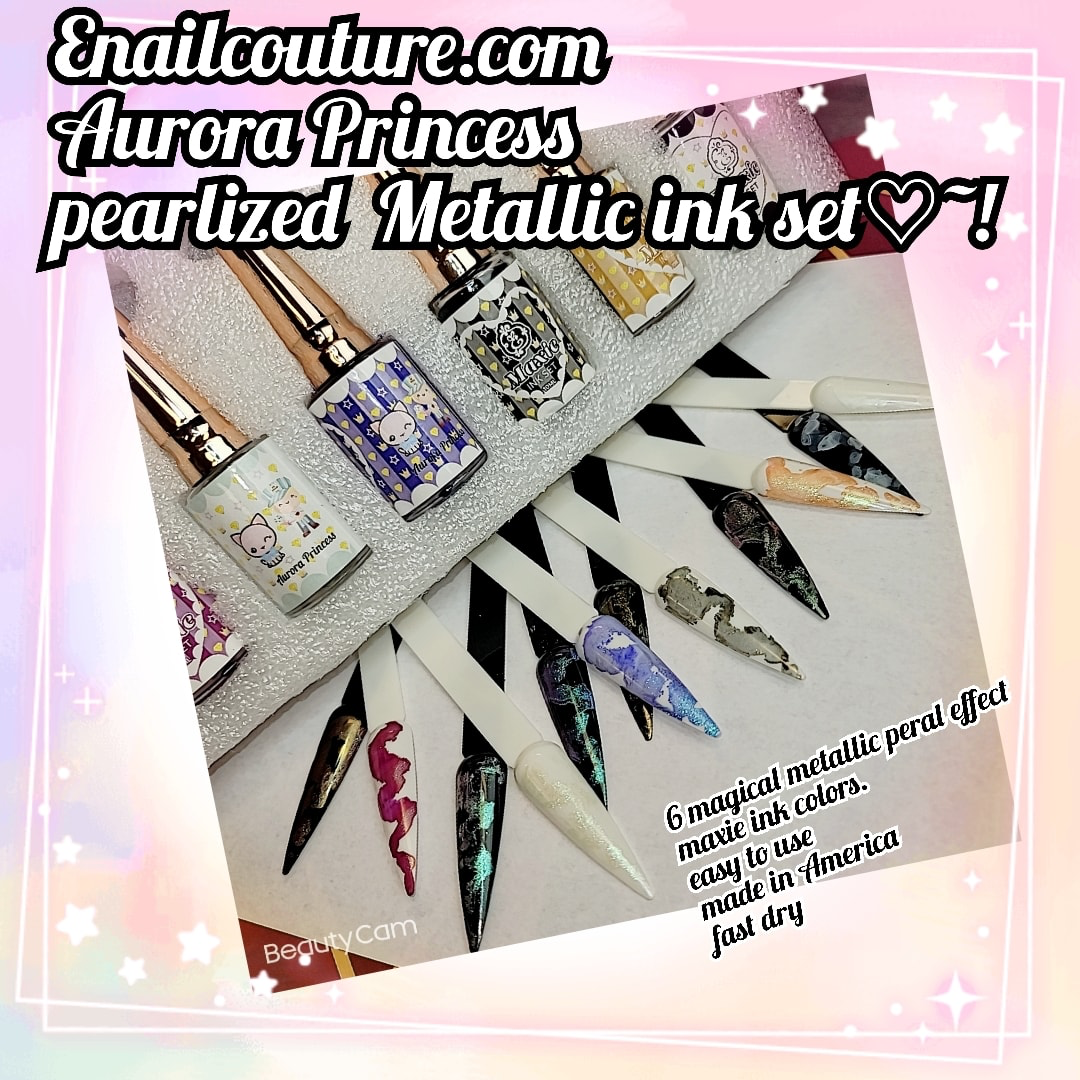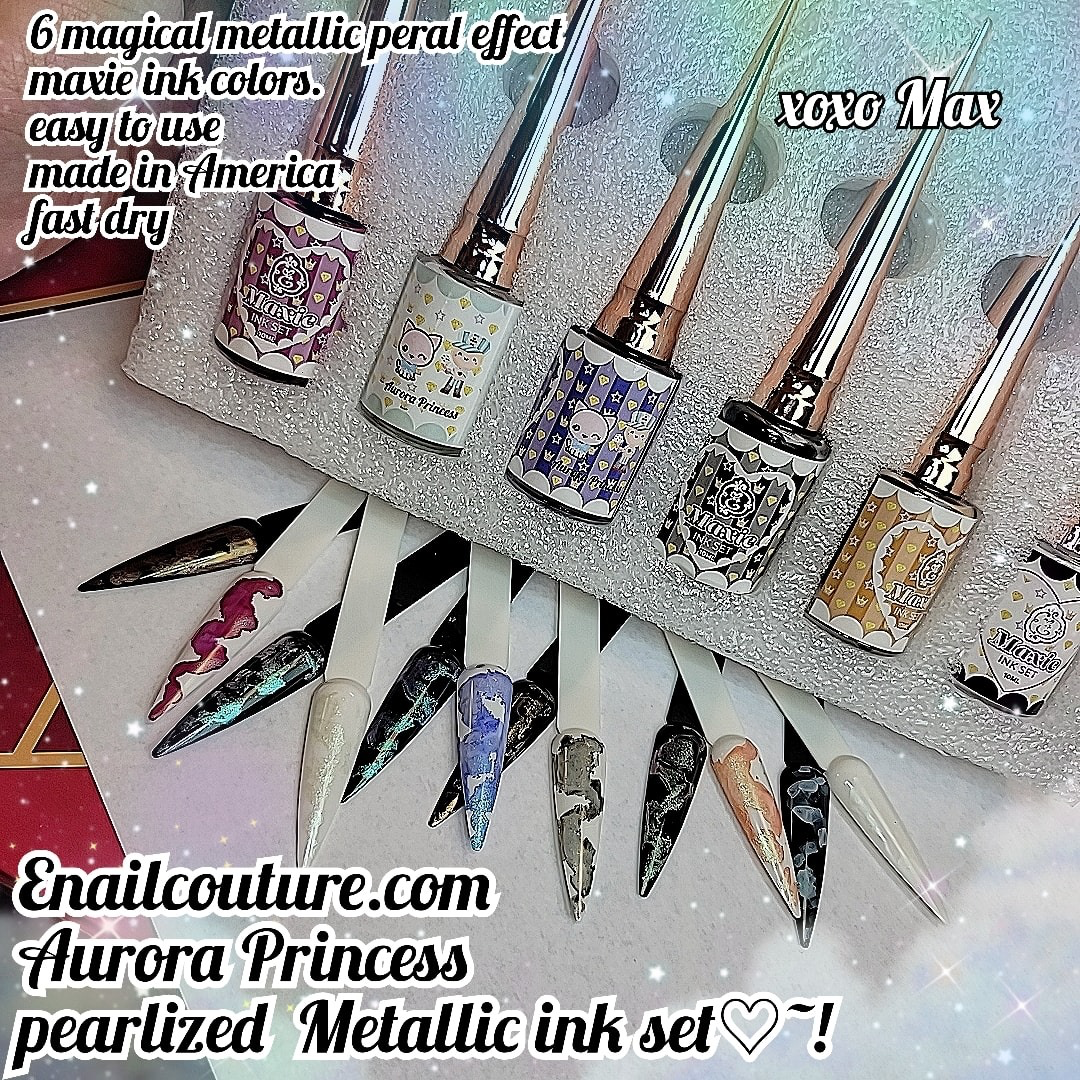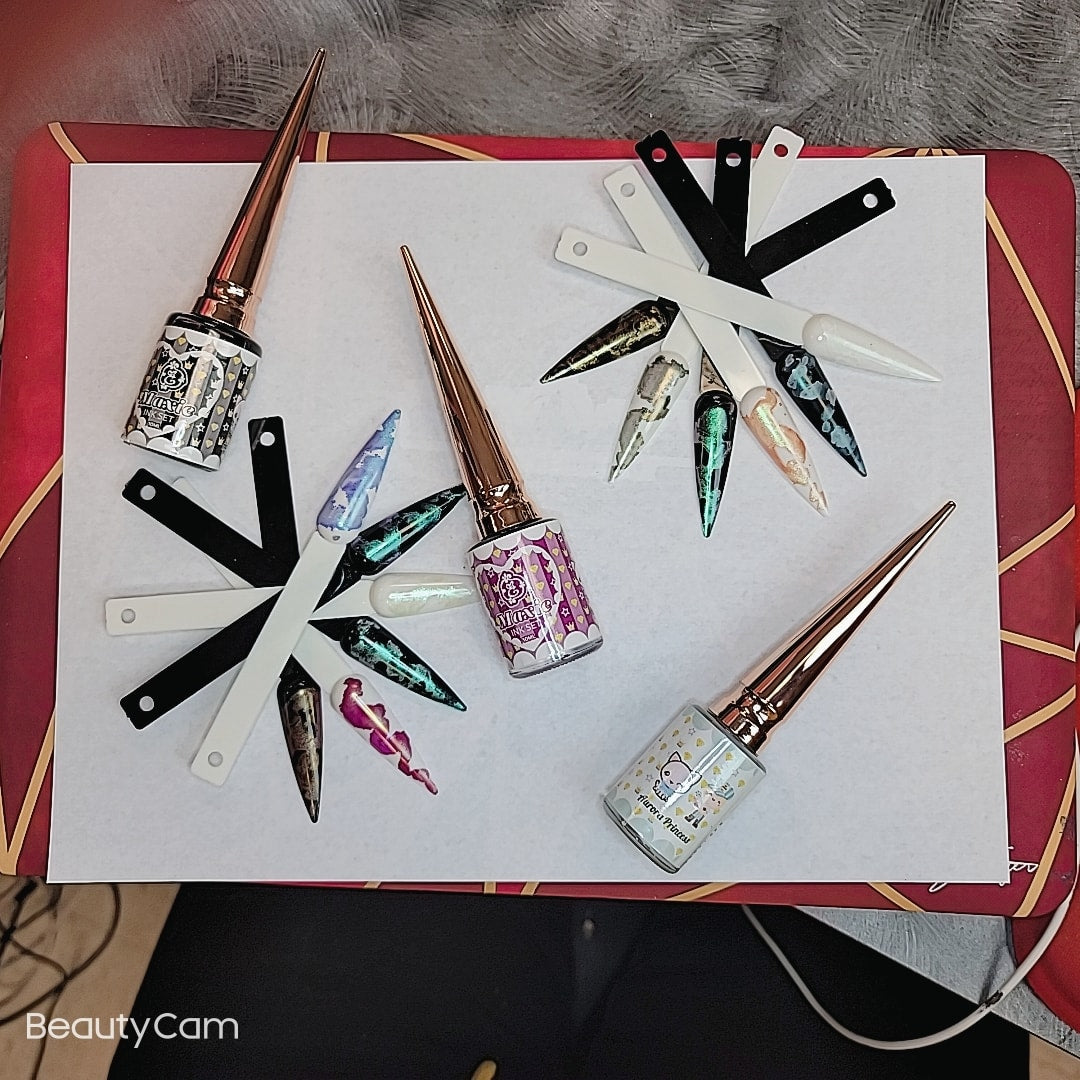 Aurora Princess Maxie INK Set, metallic pearl (Blooming Nail Polish, Alcohol Ink Watercolor Pink Blossom Gel Nail Polish Magic Manicuring Kit Work with Transparent Marble Nail Vanish Nail Art Design, 6 Colors Set)
Maxie ink set in metallic pearlized colors  ! our aurora princess ink set 
Magicaly make beautiful watercolor, tie-dye & marbling effects and more with ease! Our AMERICAN made cosmetic quality approved nail inks! . maxie ink set  works ONLY with velvet matte gel as a surface . Please apply a layer of  velvet matte topcoat over color gel before applying maxie ink. Seal with a coat of Shinee or wonder-gel for a beautiful, diamond like finish!
maxie ink set contains 6 colors (each color is 10ml)
colors are pearl violet, white magic, lilac fairy, black magic, gold diamond, white wizard.
MARBLE PATTERN & BLOOMING NAIL POLISH ALCOHOL INK EFFECT - Creating a magic blossom gel effect on your nails. Such as realistic flower effect, different watercolor ink colliding effect, marble pattern effect

IDEAL GIFT FOR HER: Brilliant gifts for a family member or friend for Christmas Day, Halloween, Thanksgiving Day, birthdays, anniversaries, Valentine's Day, Mother's Day or other festivals. Well packaged and ready to gift, this is a fantastic, beautiful, unique gift that will be loved by all who receive it.

❤ENJOY YOUR DIY NAIL ART: Magic blossom effect can do it yourself! Save money from the nail art salon, just enjoy the DIY nail art fun.

❤HOW TO USE: Blooming nail ink is naturally dried. Dip it and wait for 5-10 second to bloom on the nails, dry naturally. Perfect for both professional use and personal use.

❤LARGE SIZE: The watercolor nail ink set includes 6 colors,10ml each, durable use - you could do wonderful blooming nail art with a small drop! Different colors can collide with different awesome effects.
colors are  rich and vibrant with a buttery smooth like application!
* you need velvet matte gel as a base for maxie ink set or else it will not work 
https://enailcouture.com/products/velvet-matte-gel-no-wipe-matte-gel
seal with the new wonder gel or shinee gel !
*Due to the nature of this product it is very fine and and product leakage is possible, we are not responsible for damaged or leaked products. We try our best to ensure no product is wasted or damaged. xoxo