FREE SHIPPING IN THE USA ON ORDERS OVER $150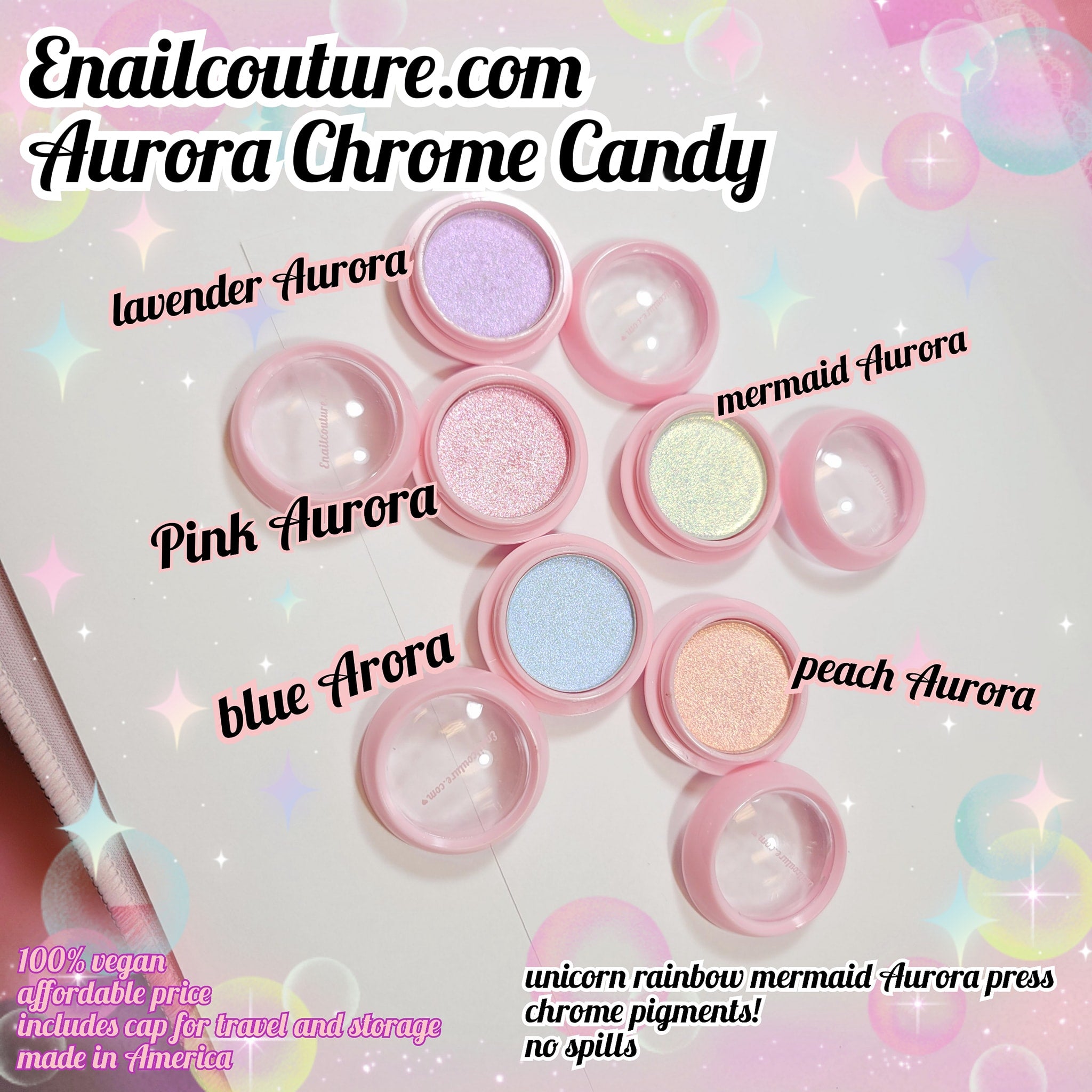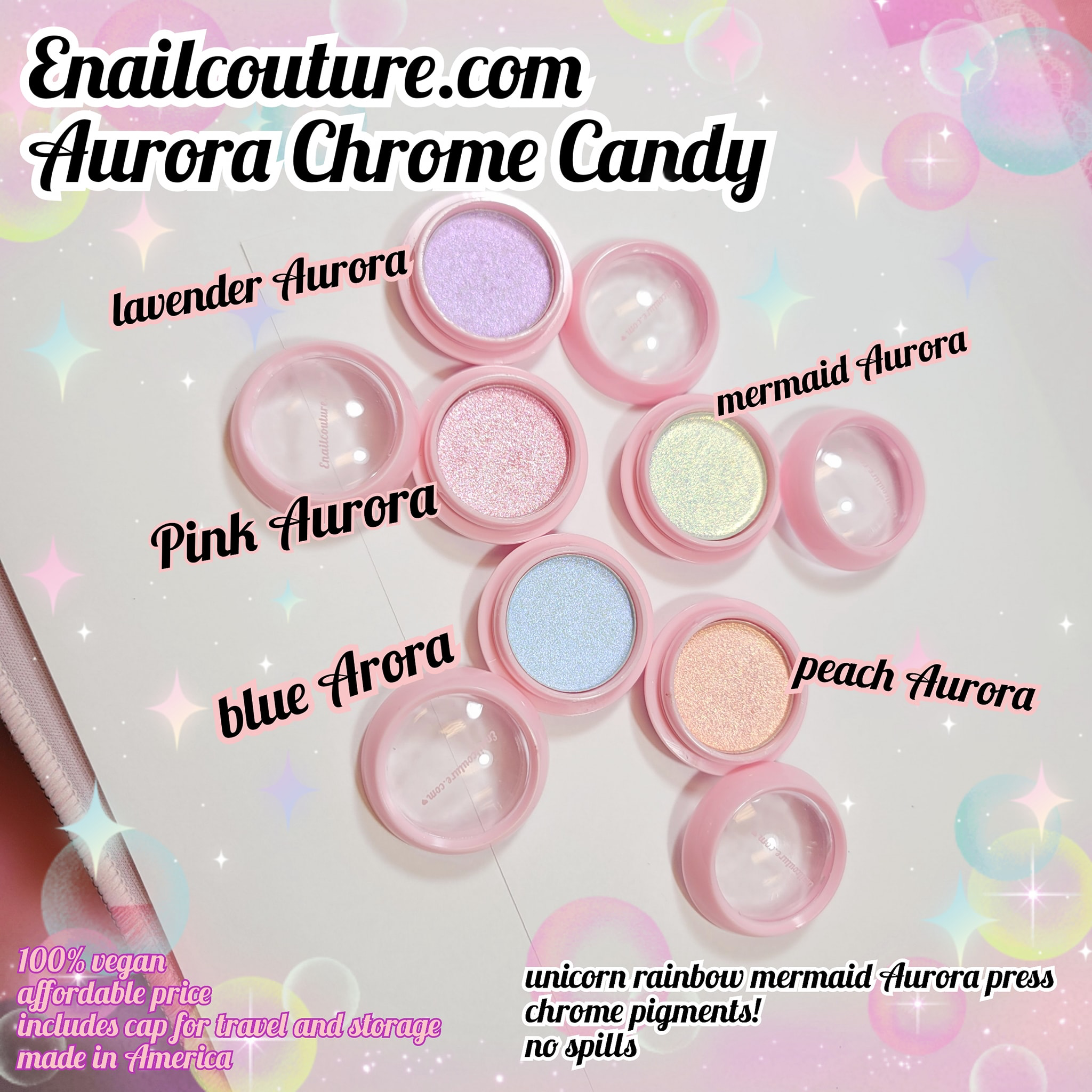 Aurora Chrome Candy (Aurora Nail Powder - Solid Iridescent Powders Aurora Chrome Nail Powder, Holographic Nails Powder Aurora Pigment for Nails Manicure Pigment for Nails)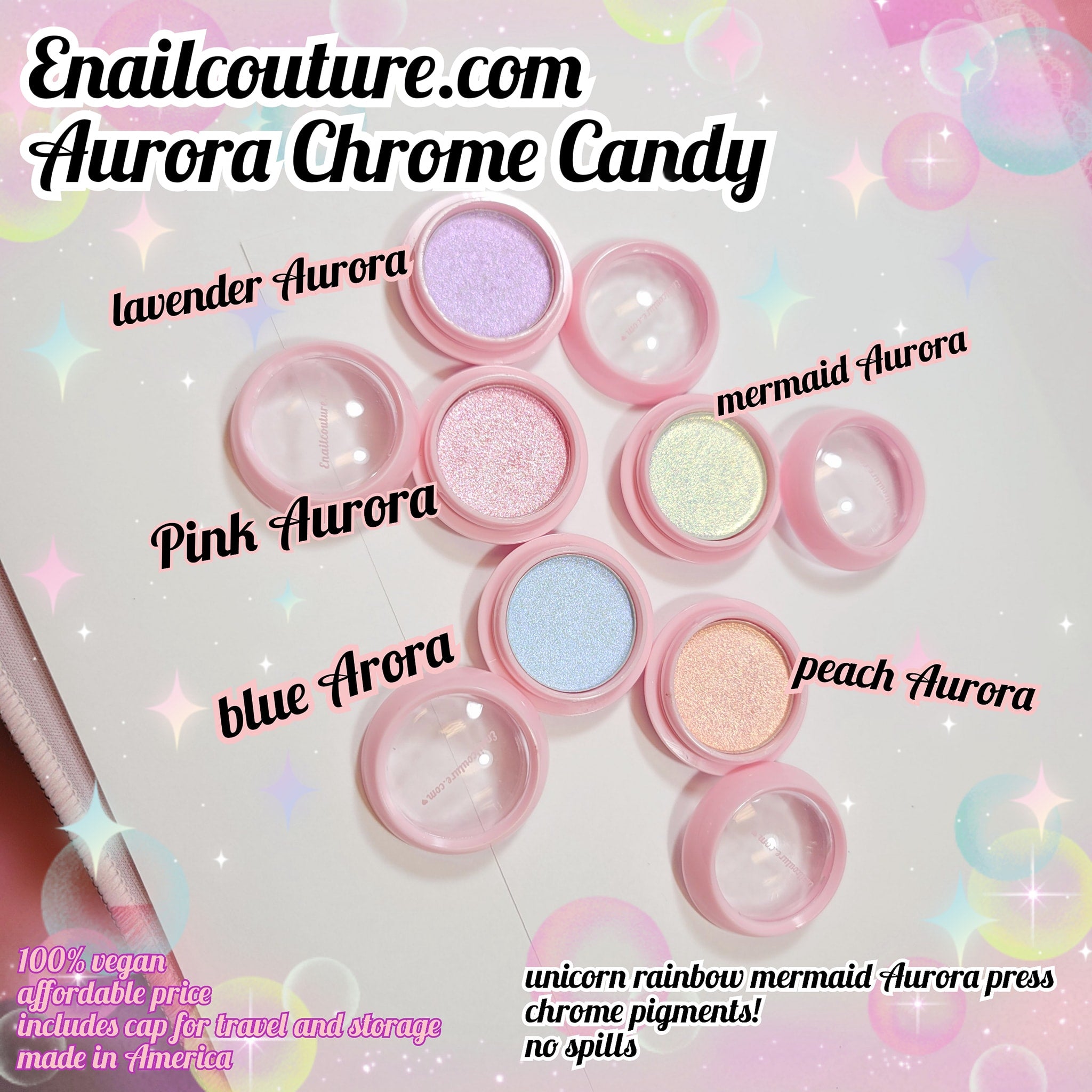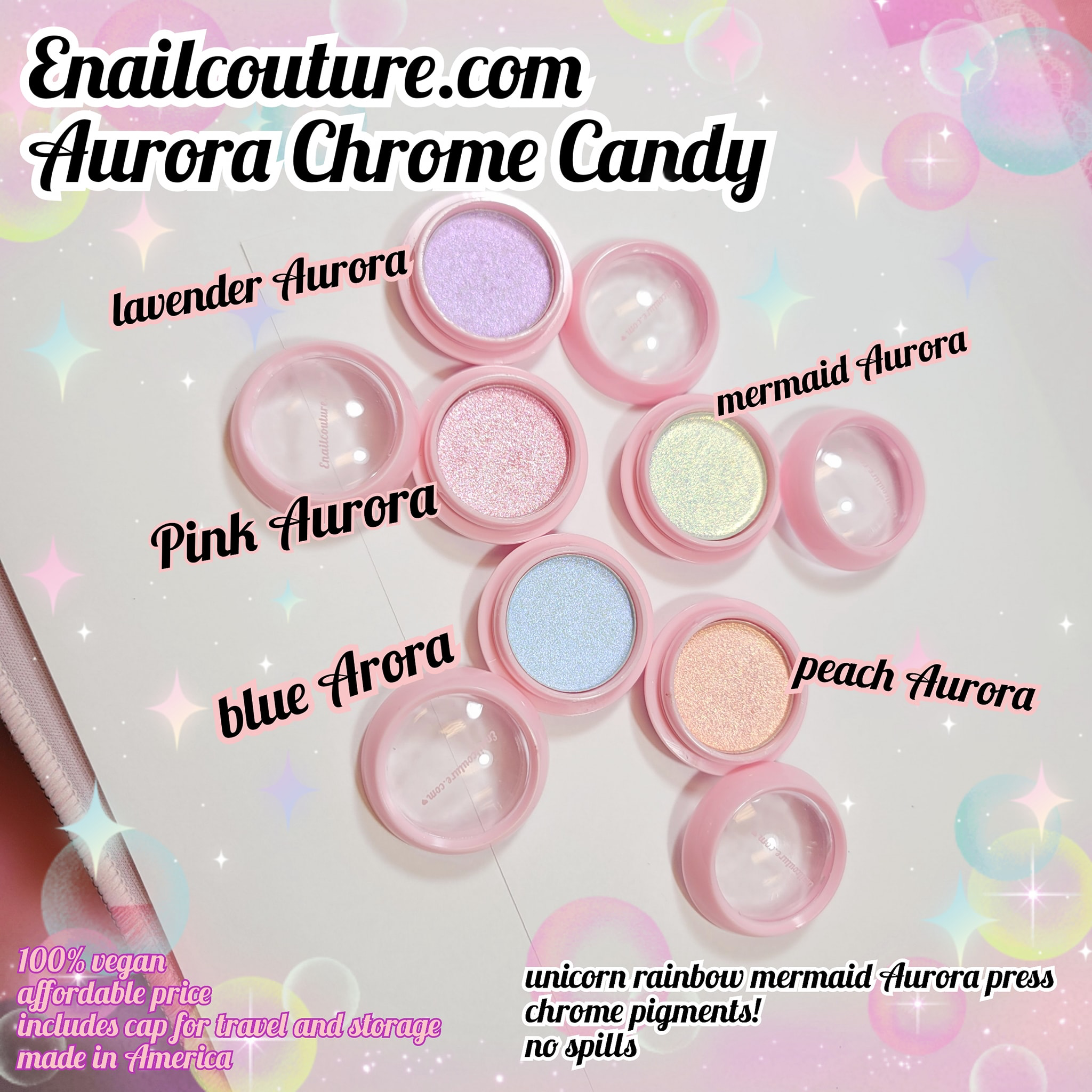 Aurora Chrome Candy (Aurora Nail Powder - Solid Iridescent Powders Aurora Chrome Nail Powder, Holographic Nails Powder Aurora Pigment for Nails Manicure Pigment for Nails)
Enailcouture.com Aurora candy chrome now in 5 colors! Pink, Lavender, Peach, Blue, Mermaid Aurora

【Latest Style of Nail Powder】: Enailcouture.com combines the most popular styles and colors with advanced technology to provide you with the most popular solid nail powder, giving you extraordinary Multi chrome effect, You are the most shining star day and night

【Brand New Solid Powder】: solid powder can avoid unnecessary waste of dropping desk during use, and can keep clean,This powder is ultra fine and smoother than glitter. Each time you only need to take a little to APPLY entire nail, You can get at least 150 nails in this, perfect for clear false nails, You can also place it on acrylic extensions, gel extensions and gel polishes on manicures.

【Laser Mermaid Effect】: Shiny mermaid effect can be displayed on a white background. When you touch paper, it shines like an elf in the night.

【Sparkling Mirror Effect】: Just use black gel, or apply clear false nails, you can achieve mirror effect like chrome powder. Even make your nails look like stars, mermaids, savannas, treasures. Great for festivals

Q: What will I get when I buy it?

A: You will get 1*1g/jar Aurora candy Chrome Nail Powder, and 1 Pcs eyeshadow sticks

HOW TO USE

Instruction of Chrome Nails:

1.Apply black gel polish or any color you choose and cure, repeat.(or you can use it for clear false coffin nails directly)

2.Apply ShineE gel No Wipe Top Coat and cure about 10 seconds.

3.Lightly touch and RUB the powder until your nail is EVENLY COVERED.

***It is a mermaid effect on a white background, and a chameleon effect on a black background****

4.Remove any leftover powder.

5.Apply ShineE and or Wonder gel No Wipe Top Coat and cure.