FREE SHIPPING IN THE USA ON ORDERS OVER $150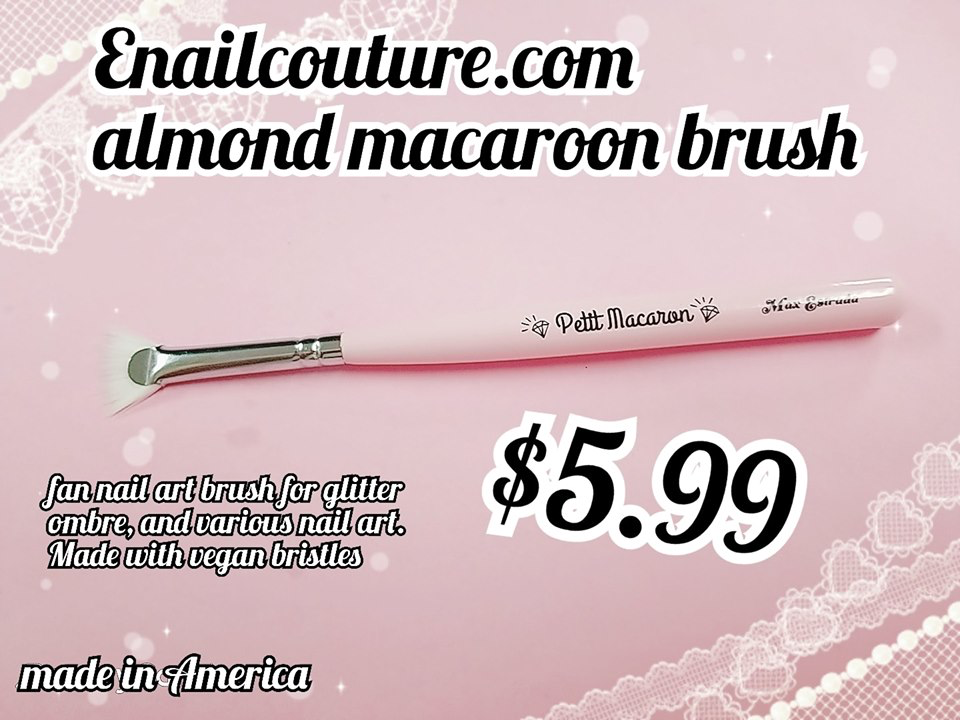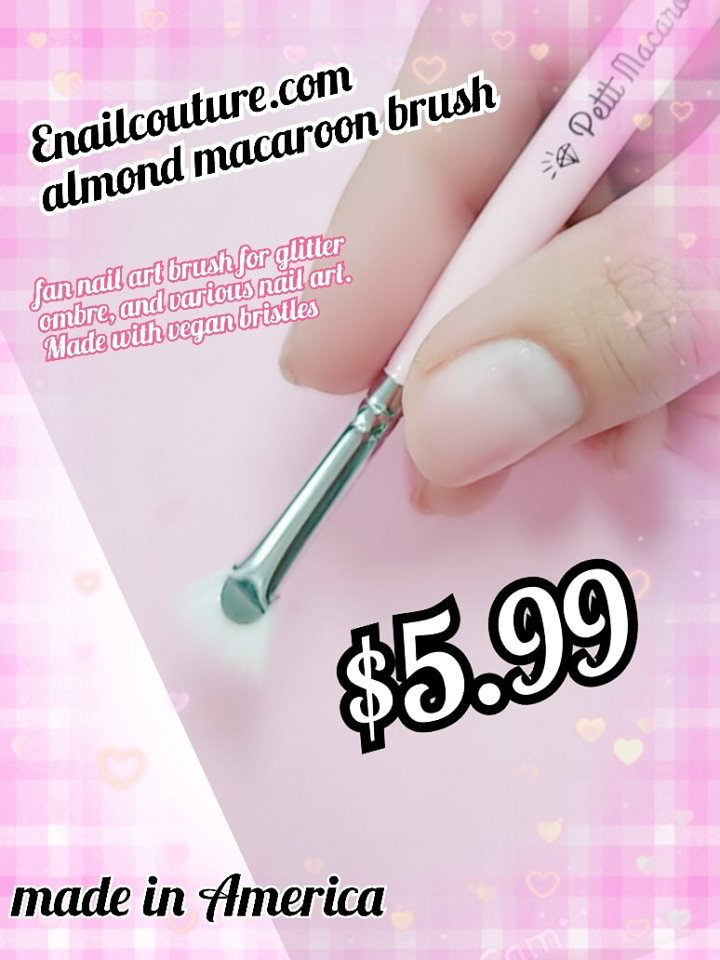 Almond Petit Macaroon - (fan nail art brush)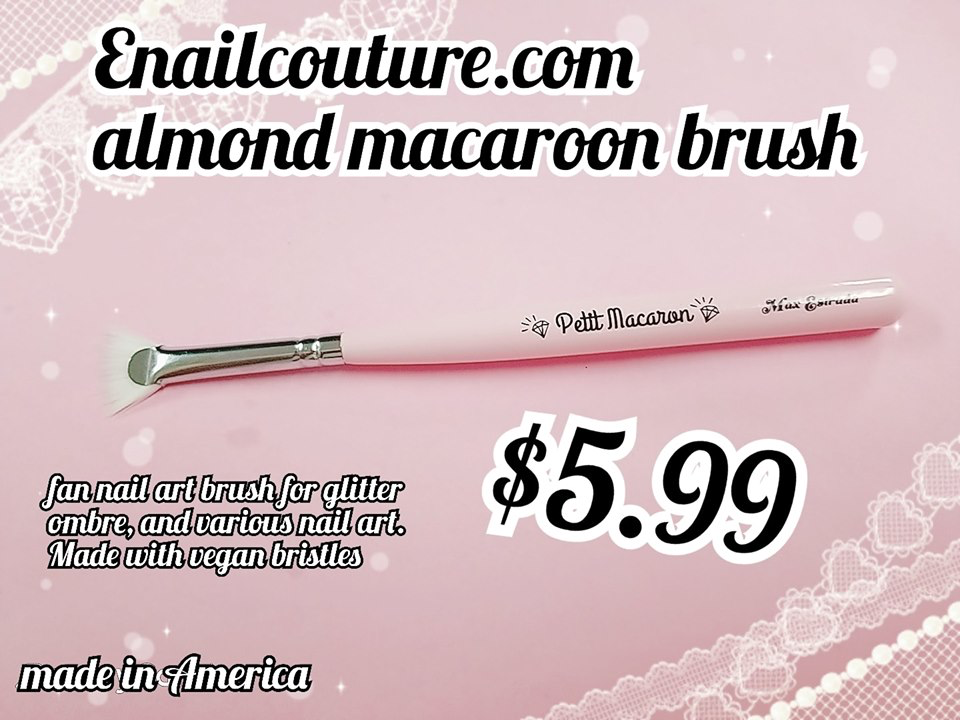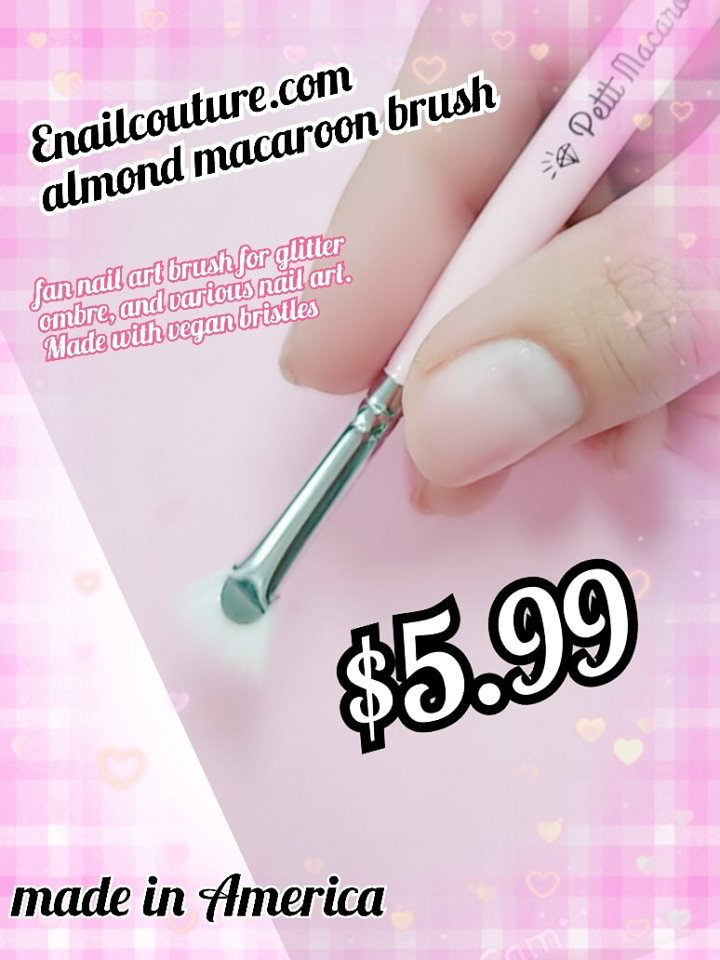 Almond Petit Macaroon - (fan nail art brush)
Handmade and ergonomically designed with the finest quality, made from the vegan hair, the new "Petit Macaroon" brushes are specially designed by award-winning nail champion Max Estrada. These brushes are what every nail princess dreams of!
100% Brand New and high quality

Material: Acrylic

beautiful and practical nail pen.

suitable for professional or home use.

Anti-slip handle, soft hair.

you can create beautiful nail design whatever you want.
Petit Macaroons brushes offer a delicate balance of tension and volume, excellent to sculpt and form a crisp smile line. The compact design has beautiful pink, candy like color with a different color per cap to so it's easy to tell them apart; it is a must-have for all nail professionals.
Petit Macaroon brushes offer ultimate control and precise detail. The built-in cover prevents contamination and prolongs the life of the brush.
Petit Macaroon brushes have an unsurpassed quality, luxurious feel, and longer-lasting life.
Our new brushes are:
almond- fan brush 
Cherry - Gel sharp oval 4, for cakey 3D gel and pudding gel 
Chocolate - 0.03 sharp art liner
Grape - 0.01 sharp liner art liner
Peach - Gel oval 8 
The Petit Macaroon series includes:
Vanilla - Russian kolinsky oval 12
Licorice - Russian kolinsky oval 8
Pistachio - Ombre effect 
Lavender- Russian kolinsky liner
Blueberry- Russian kolinsky 3D art  
Lemon - Gel polish French art  
Raspberry - Gel art liner   
Longer life span
 Less clumping
 Safer and hygienic
 High quality nail art brush for acrylic
 Compact and convenient
A necessity for every nail artist
100% kolinsky acrylic sculpting and design brush