FREE SHIPPING IN THE USA ON ORDERS OVER $150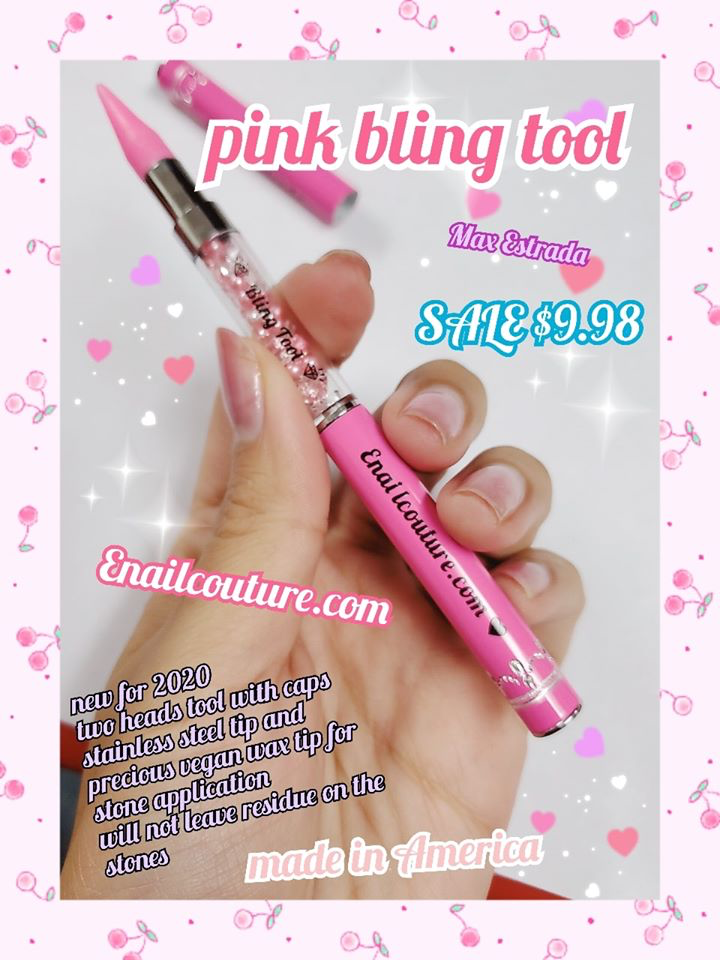 Bling Tool~! (rhinestone/diamond tool, Rhinestone Picker ) pink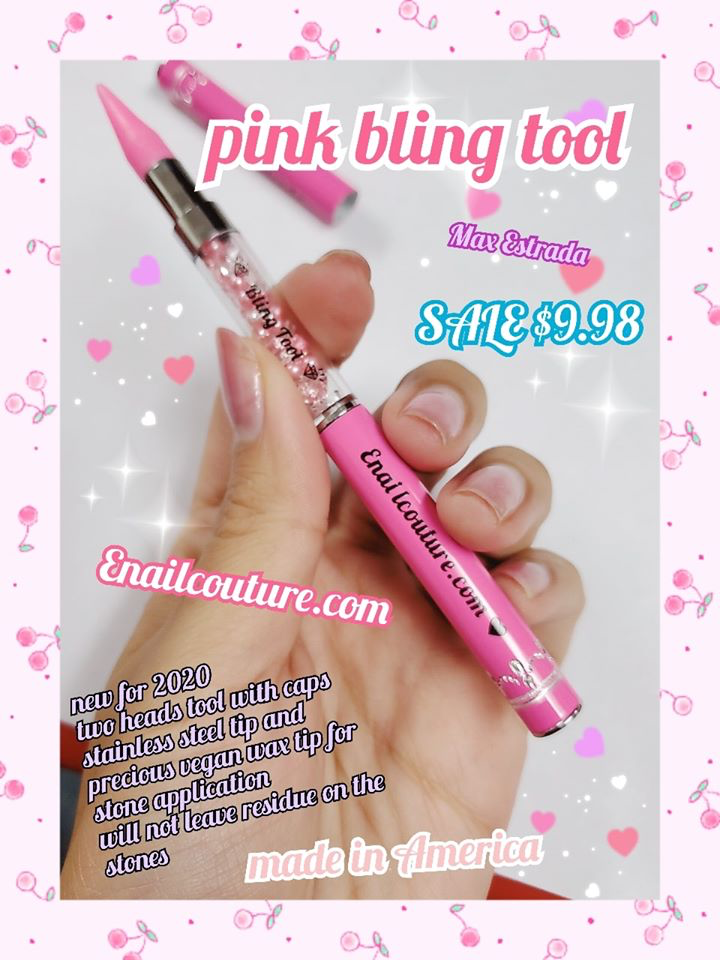 Bling Tool~! (rhinestone/diamond tool, Rhinestone Picker ) pink
pink Bling Tool is here ~! 
Rhinestone Picker
Our magical pink tool to pick up all your diamonds and charms with no effort !
Part of the Petit Macaroon line, bling tool is designed just for use on nails, giving you a precision pink tip that picks up small stones to fit them in to all the right stops to perfect all you nail art dreams. 
Apply to: the pick up pencil is suitable for picking nail rhinestones, crystal, studs, gems, caviar, beads jewel, diamond, stones, sequins, creating beautiful nail designs

Double head rhinestone picker: the wax tip is for picking rhinestones and the stainless steel tip presses them to stay on the nail surface or with some wax on tip to pick gems, meet different needs during your crafts

Good for nail art work: this nail art pen works well and easy to apply, suitable for nail art learner(student) or professional

Material: metallic body, filled with rhinestone inside, non-deformation and non-corroding, durable for longer use; Exquisite design for picking rhinestones

Easy to operate: self-adhesive wax tip makes rhinestones placing on natural nails, false nails, acrylic nails or on toe nails easily and more accurate
The opposite end is a dotting tool!
Replacing the pink tip is super easy as you just twist it out and exchange for a new one! Pink replacement tips are sold individually !  
Use with gummy gel and seal all your work with shinee !~
xoxo ~Max