FREE SHIPPING IN THE USA ON ORDERS OVER $150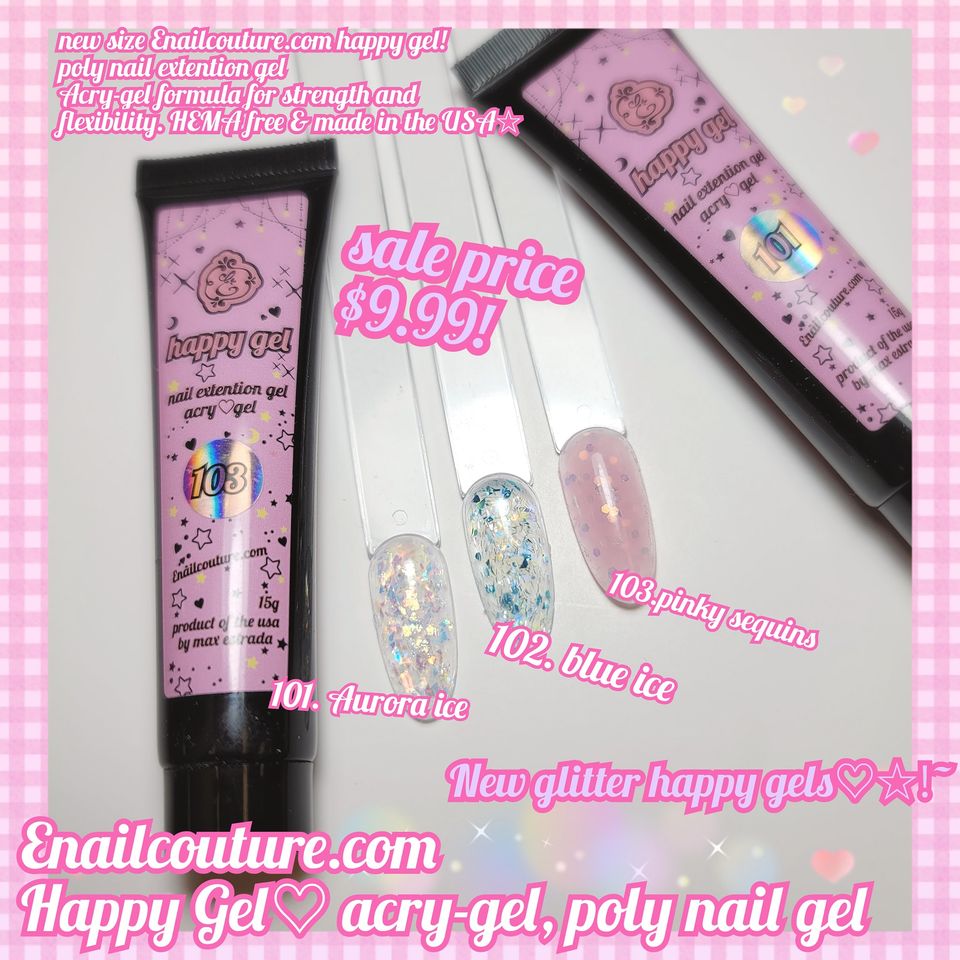 Happy Gel , Acry-Gel (Poly Nail Gel Builder 15gram Nail Extension Gel Enhancement Nail Thickening Acrylic Extension Trial Professional Technician Tool)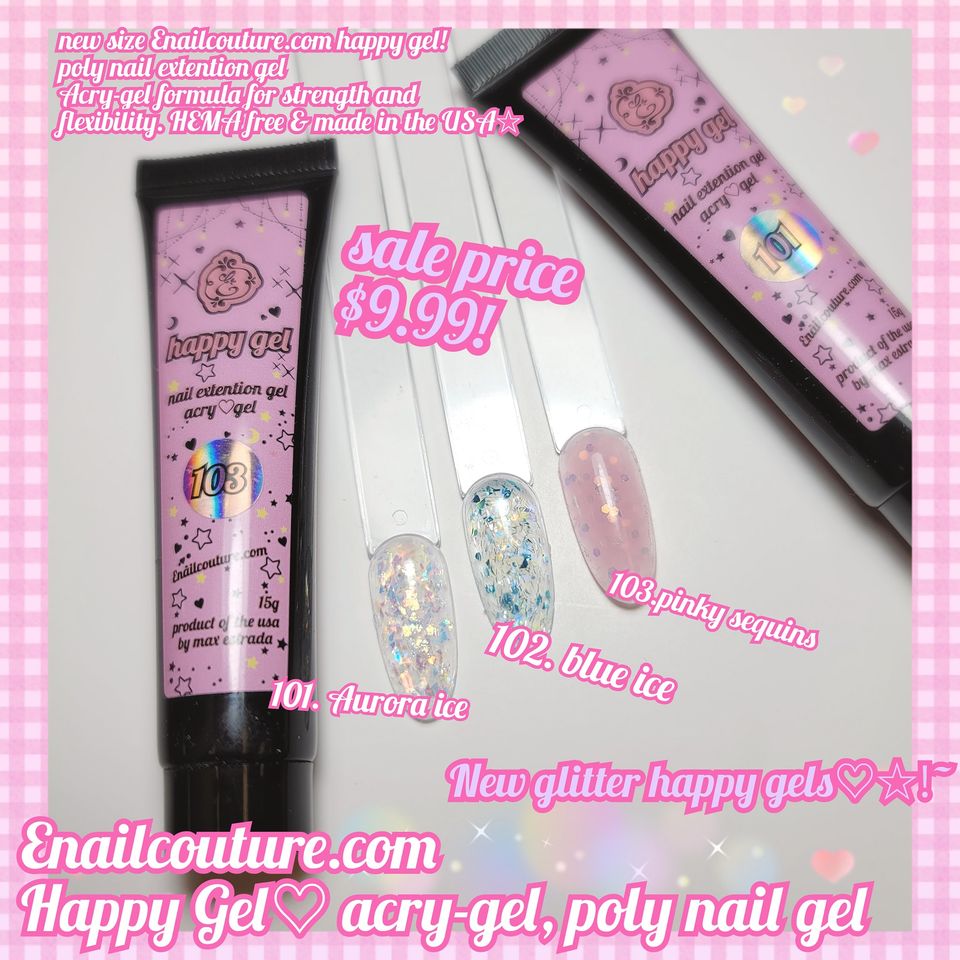 Happy Gel , Acry-Gel (Poly Nail Gel Builder 15gram Nail Extension Gel Enhancement Nail Thickening Acrylic Extension Trial Professional Technician Tool)
Enailcouture.com World famous Happy Gel now in a new size!~ 15grams
About this item
❤ Various COLORs: This 15g tube of Happy Gel- poly nail gel is of a wonderfully beautiful colors, suitable for creating a nail extension in different shape like square to stiletto nails.

❤ LONG LASTING EFFECT: Enailcouture.com Happy Gel- poly nail gel nails will last up to about one month or longer with proper nail prep (filing, buffering, and cleaning ). For the better adhesion, you can also apply nail dehydrator and primer which can last the nail much longer. What's more, you can refill your nails about every 14 days when the new cuticle area grows.

FAST AND EASY GEL BUILDER. Happy gel- gel builder for nails is stronger, more flexible, easier to control than other nail extension gel. It's lighter than acrylic and builder nail gel, makes your nails look charming, with pretty length and neatness. This professional nail gel is a great for both beginners and professional nail specialists.

❤ TRENDY NAIL ART: Enailcouture.com Happy gel- poly nail gel is 100% organic, offering healthy formula, which won't damage your nail. It's stronger, more flexible, making it easier to control than other nail extension products.
FASHION NAIL ART. Beautiful clear nail gel colors make you stand out from the crowd and glow with glamour. For curing the gel extension better, you can use a nail lamp in 60-120s(not included in this nail kit.

All Enailcouture.com products are proudly made in the USA and are 100% HEMA free.

HOW TO REMOVE?
You can file the nail extension gel down and buffer it. a nail drill machine will save your time and help to remove faster and cleaner. We recommend the use of remover magic to help.