!FREE SHIPPING IN THE USA ON ORDERS OVER $99 & INTERNATIONAL ON ORDERS OVER $200!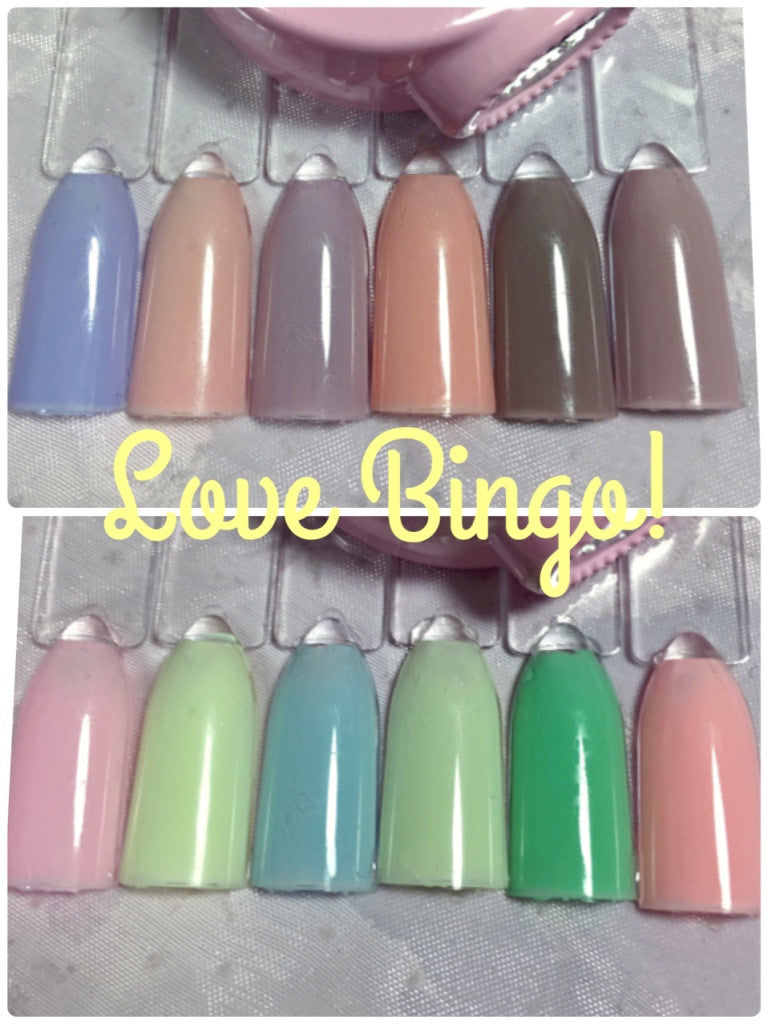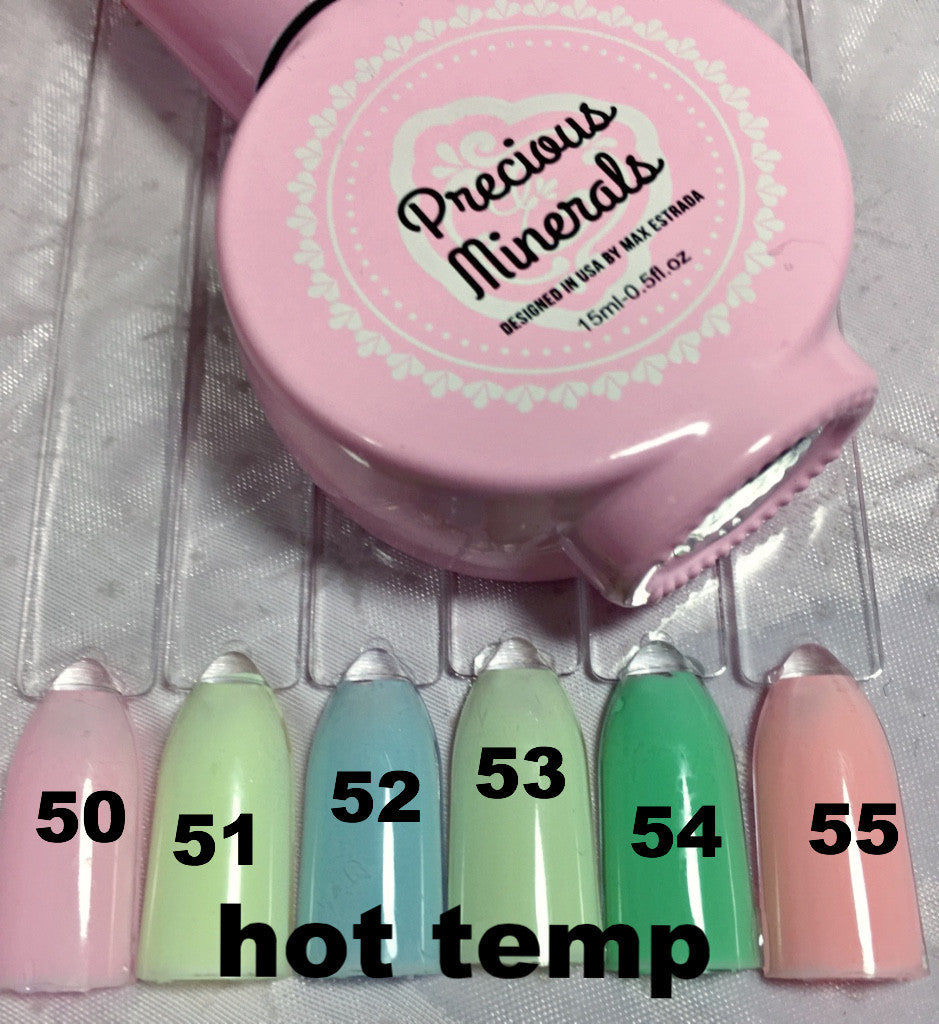 Love Bingo, Color changing (precious minerals)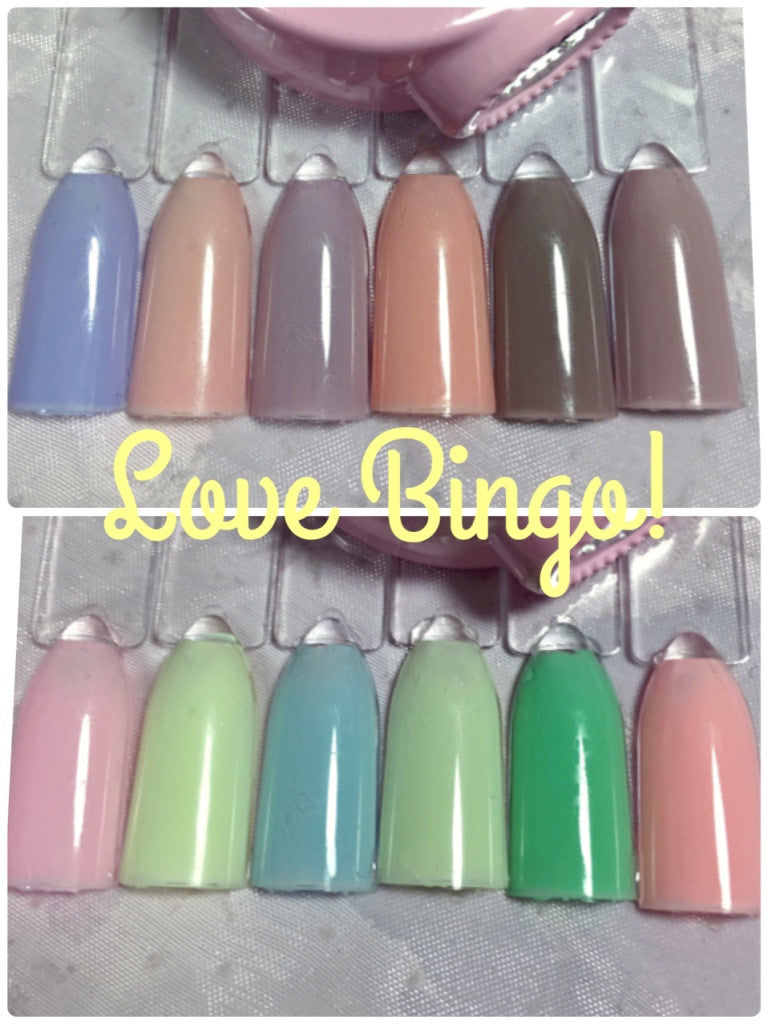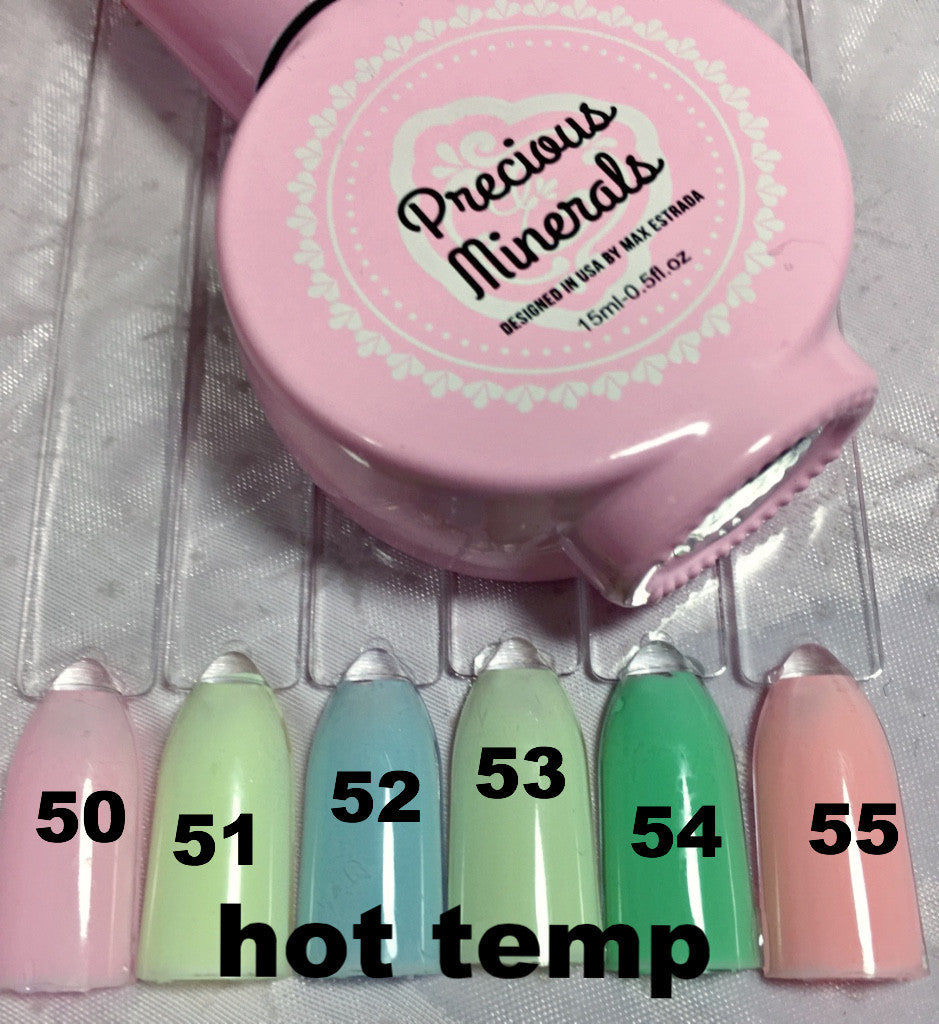 Love Bingo, Color changing (precious minerals)
Love bingo gel polish collection, our new color changing gel polish! 
just like magic see the color change in front of your eyes. two very different collections to fit every style! love bingo is soft and feminine and love parade is bold and strong 
*love bingo
050-lavender to powdery pink
051-soft nude to egg shell
052-vintage lavender to pastel blue
053-peach to creamy white 
054-mauve to pistachio 
055-dusty rose to pastel pink 
*love parade 
056-grape to raspberry
057-chocolate to mustard
058-blue to sky blue
059-violet to neon pink 
060-purple to powdery blue
061-forset green to neon green 
colors with a soft sophisticated yet edgy modern look!
Fast Application
Apply it just like polish and be rewarded with richer, more even color.
Cures in 30 seconds in an LED lamp and in 2 minutes in a traditional UV lamp.
Long-Lasting
The gel polish stays on nails for up to 3 weeks with no chipping or peeling, and soaks completely off in only 10 minutes.
Even with such a natural look, these gel polishes are long lasting and remain shiny between treatments.
User-Friendly
It is packaged in an easy to use bottle instead of a jar, with easy to spot color on the cap; the color is true to the bottle because the cap is hand filled with the same gel.
Stable viscosity until the last application.
Luxuries Colors
No unevenness on coloration, brilliant luxury color, for a beautiful finish.
Separation of ingredients does not occur, churning or mixing is unnecessary and there is no wasted gel.