!FREE SHIPPING IN THE USA ON ORDERS OVER $99 & INTERNATIONAL ON ORDERS OVER $200!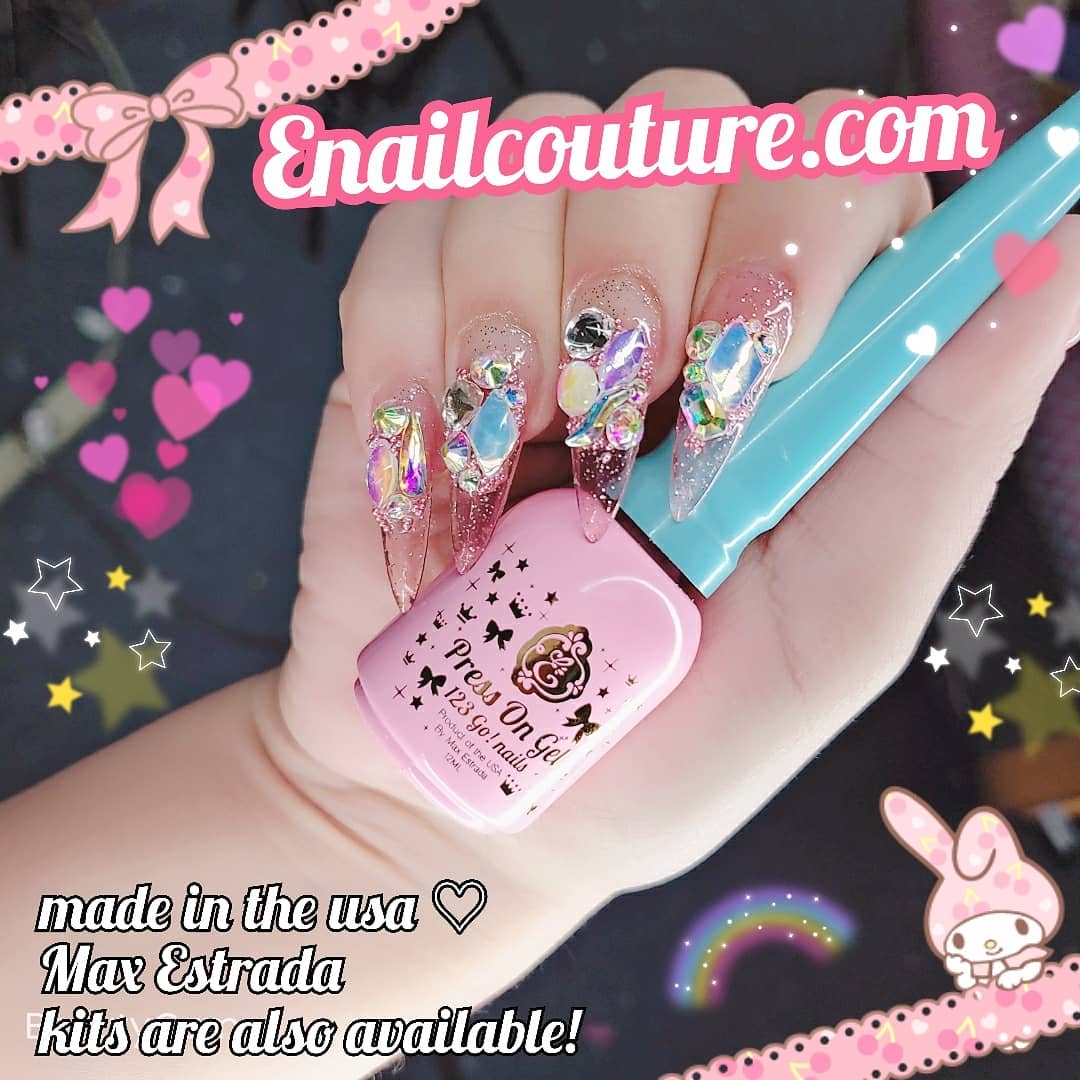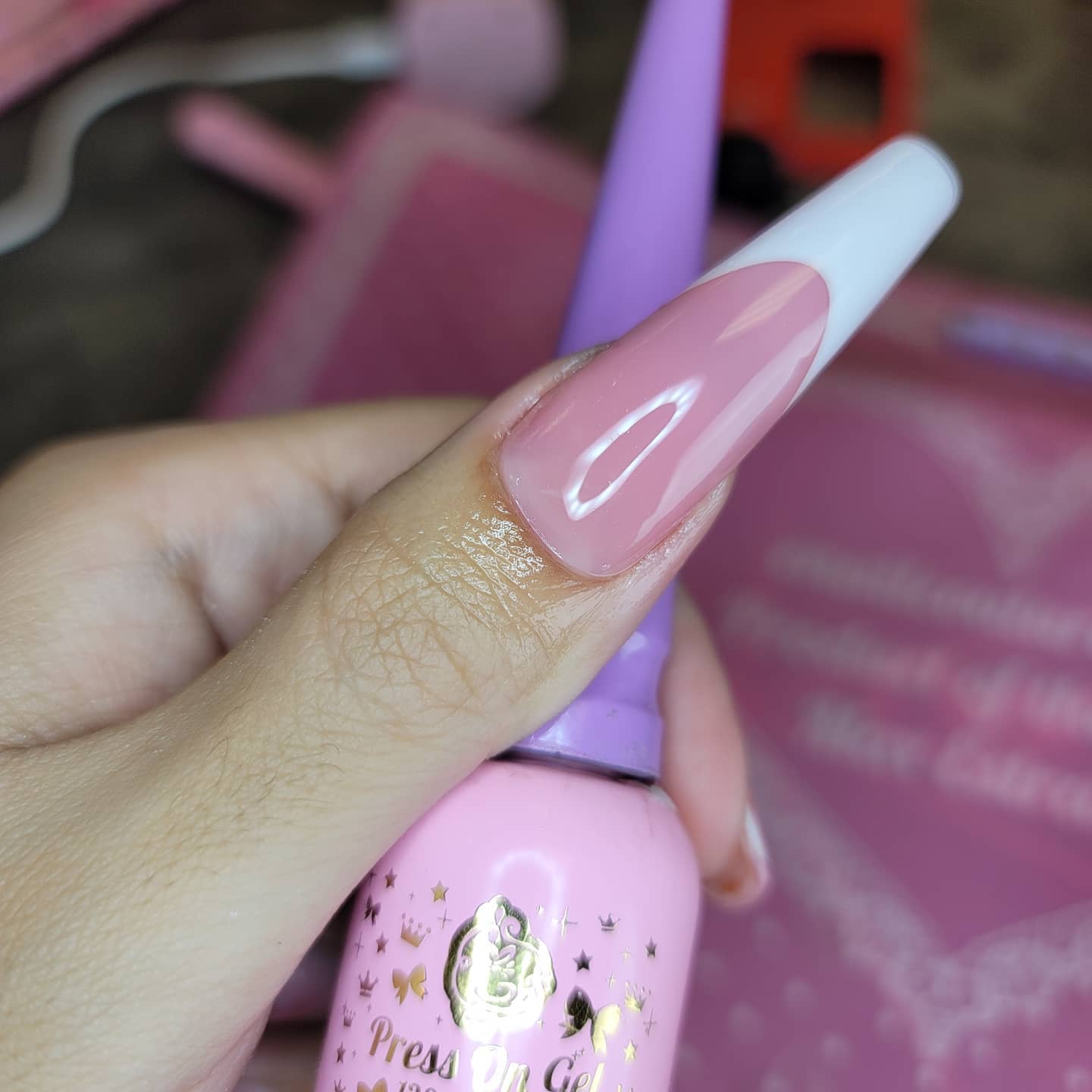 Press on Gel (123 Go! Nails) (Gel Soak Off/Soft Gel, Gel Tips Adhesive 12ml / 0.4oz)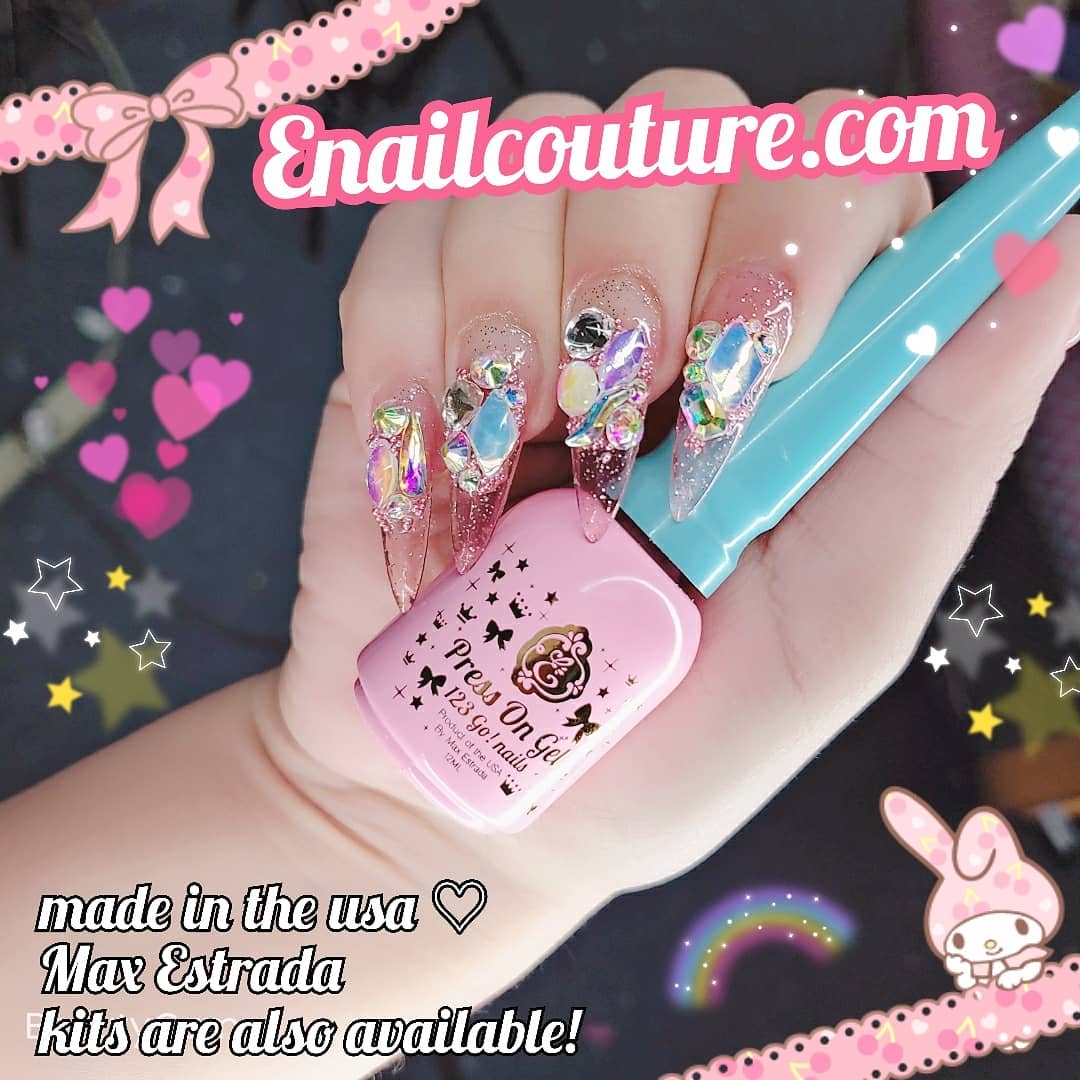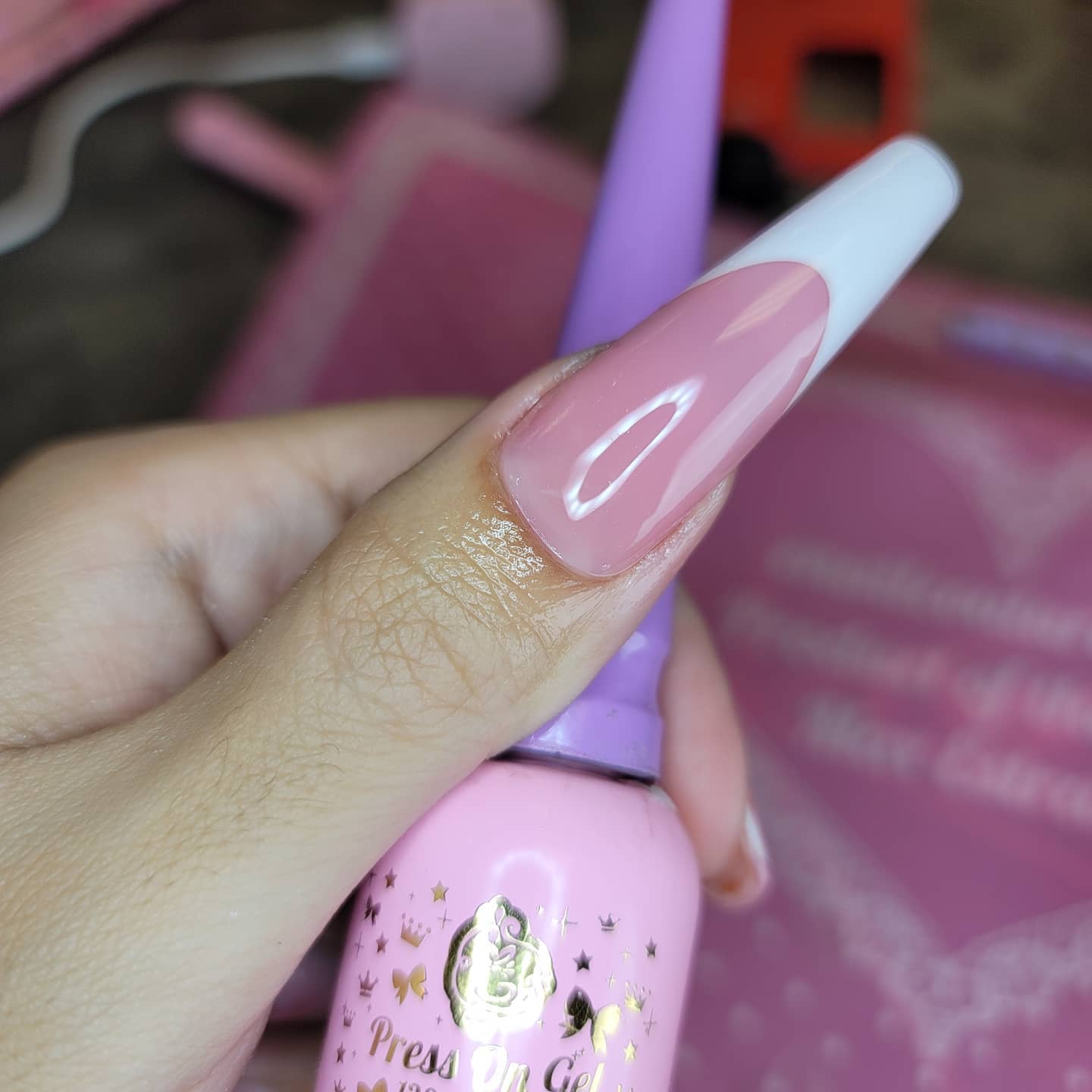 Press on Gel (123 Go! Nails) (Gel Soak Off/Soft Gel, Gel Tips Adhesive 12ml / 0.4oz)
enailcouture.com new press on gel is magically formulated to adhere to our famous 123go gel nail tips. Press on gel  creates a strong bond that ensures that their is no lifting or popping off while giving extra strength & durability. 123go press on Gel is a soft gel formula, it can be easily soaked off in acetone/polish remover( 15-20 minutes)!
*It can also be used as a builder in a bottle gel!
The formula of the 123go press on gel, gives you  a flawless foundation. The bond that press on gel creates is sealed tight to help prevent any break, crack, tearing or popping off from the 123go nails.  assuring you a strong seal,  that your nails  lasts longer!
2 colors to choose from, clear & pink ~!
Ideal for creating your own beautiful nail art design on finger or toe nails.

Suitable for using with other nail art products.

Can be used on artificial nails as well as natural nails.

Prevent your nails from breaking and make them stronger than normal nail tips, keep them healthy and longer.Lighter than acrylics and hard gels for natural look and feel, similar to the real nail tips. And it can also be used as decoration glue.

The pink  color press on gel works as the normal nude color gel polish, one purchase equal with the quick builder uv gel & nude gel polish.

100% new retail and high quality

60 seconds led cure

12ml.

made in the USA!~
How to tips!: first do a basic gel manicure prep work on the natural nail, apply  one coat of prep , then primer, followed by base gel and cure . Apply one layer of press on gel Gel to the natural nail and cure in an LED light for 30 seconds if you need to build up the apex or have flat nails to build up the arch. Apply 123go press on  Gel to the inside of your 123go nail of your choice (don't forger to use primer on the inside of the nail to etch it so the nails will last up to 4+ weeks), and apply it to your natural nail at a 45-degree angle.  let the 123go Gel flow to the tip of the nail and freeze with a flashy or diy lamp. Full cure in the dazzling darling lamp and boom your done sis!