FREE SHIPPING IN THE USA ON ORDERS OVER $150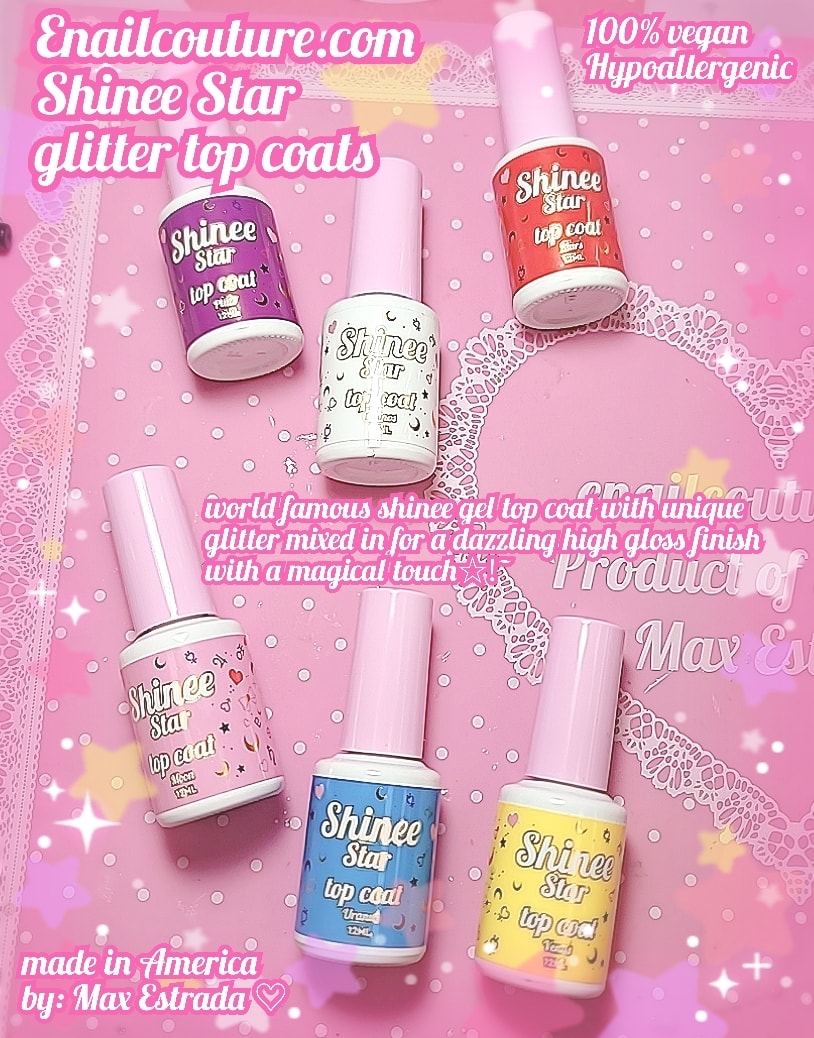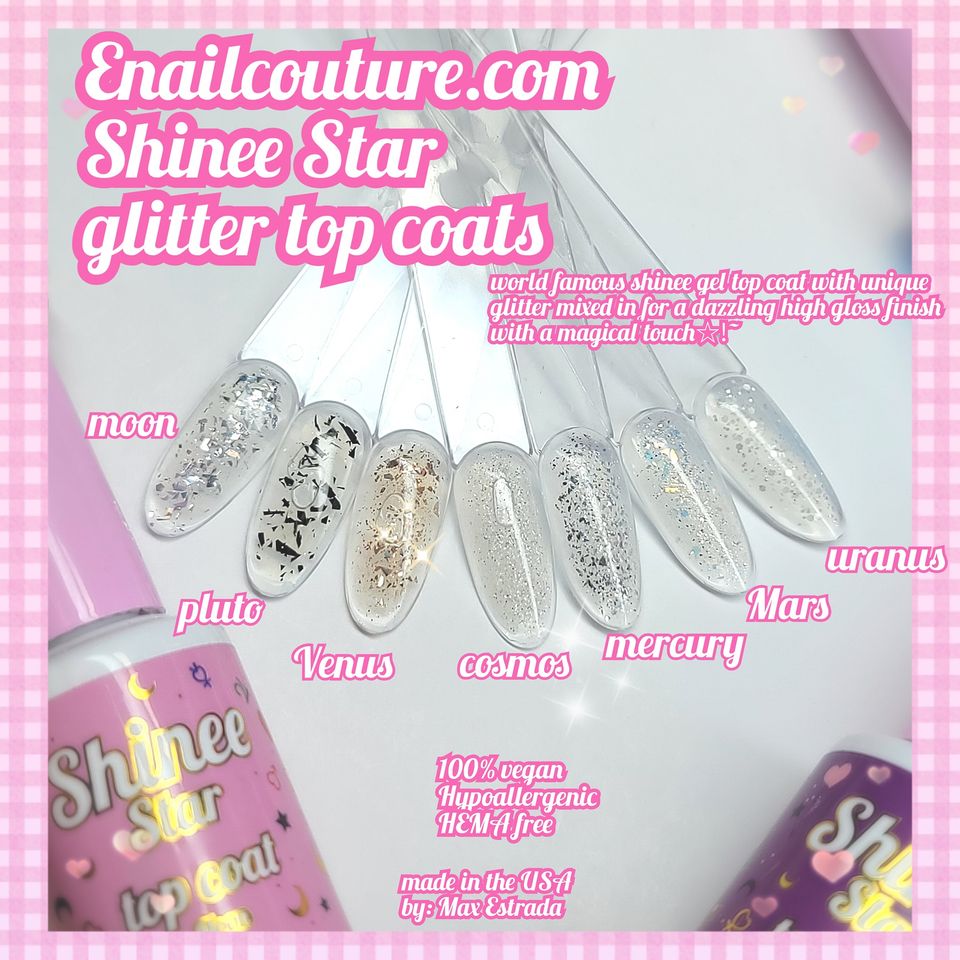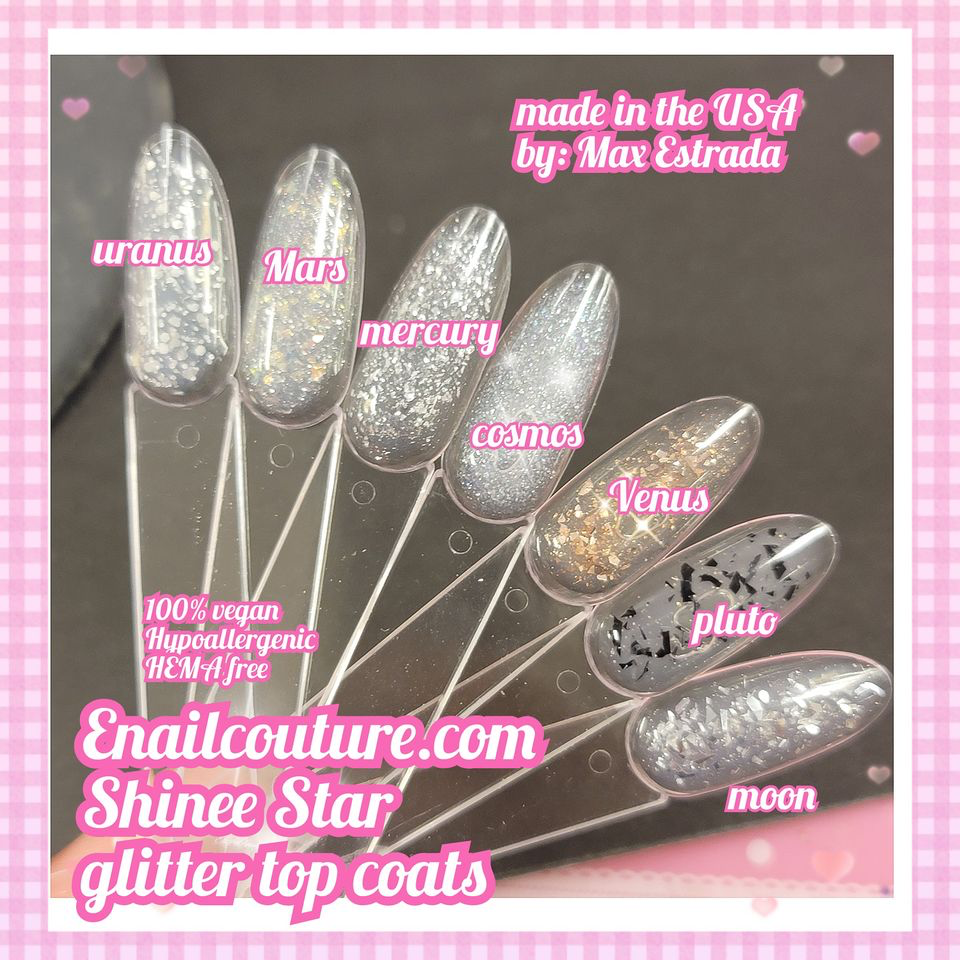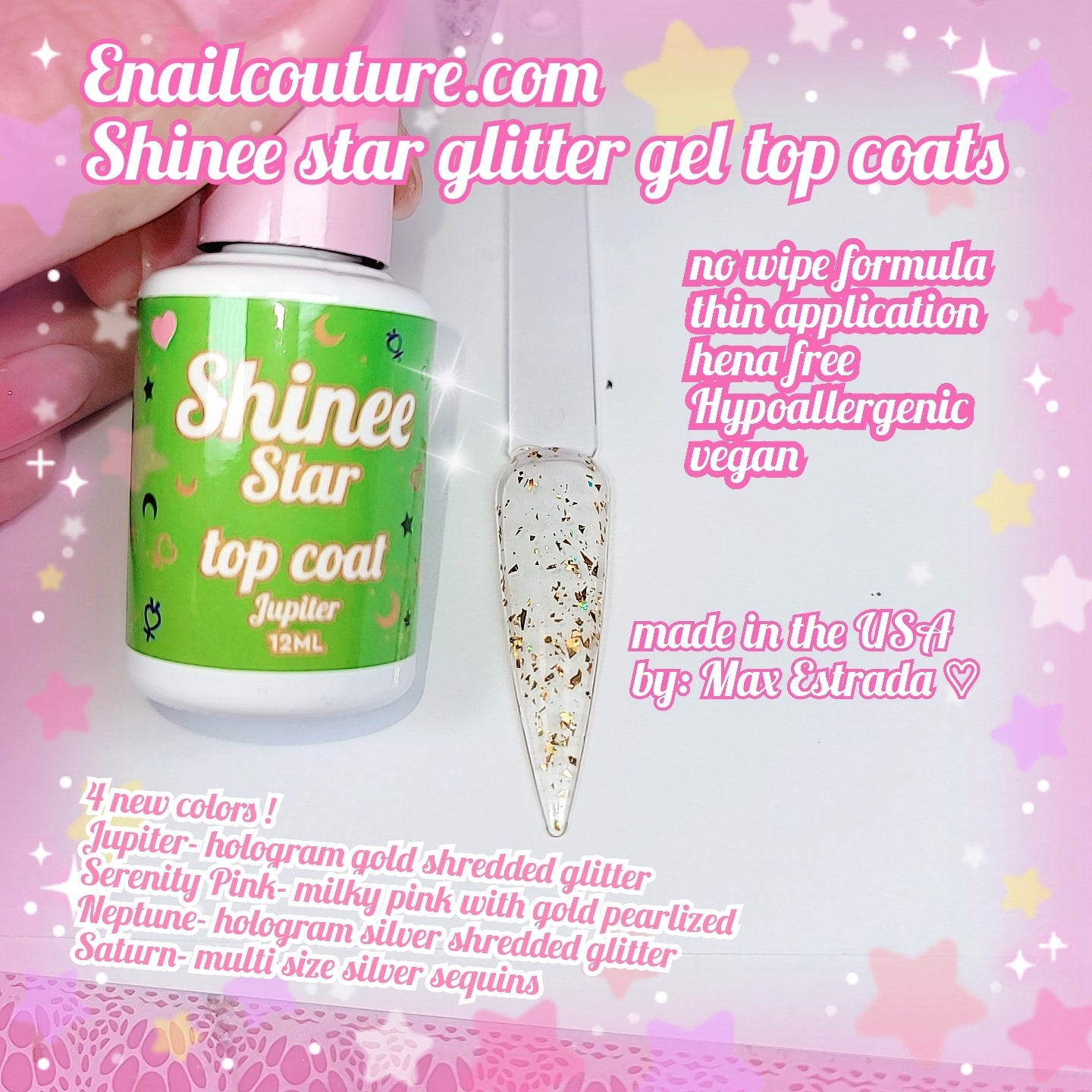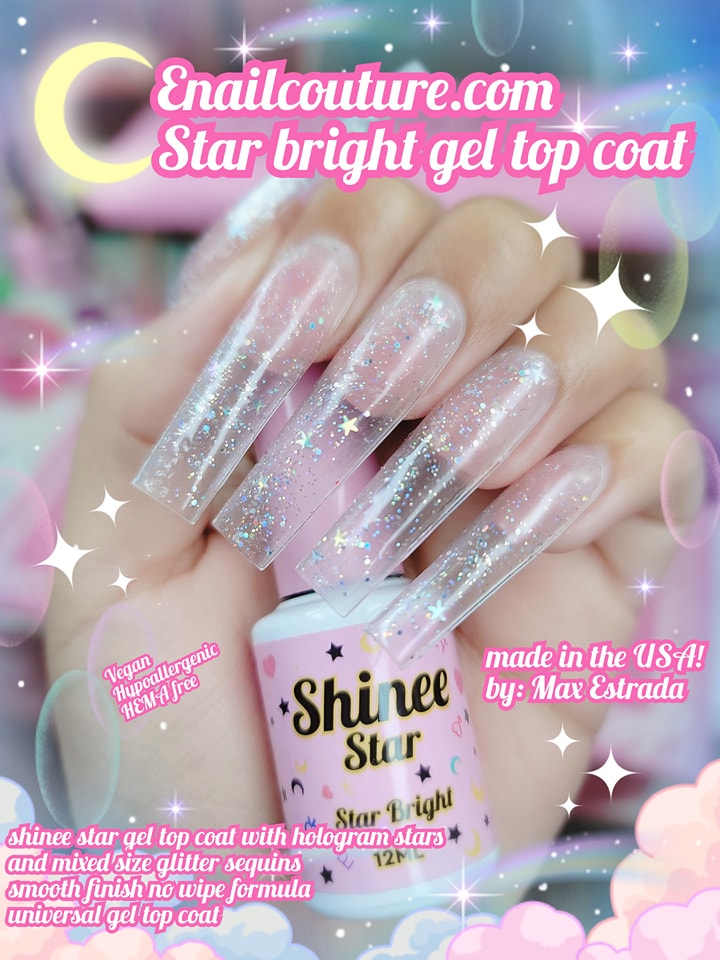 Shinee Star (Nail Polish Top Coat, Diamond Top Coat Gel Sparking Top Coat Nail Polish No Wipe Top Coat for Nail Art Decoration Nail Polish Top Coat Gel Nail Manicure Art DIY and Salon Use)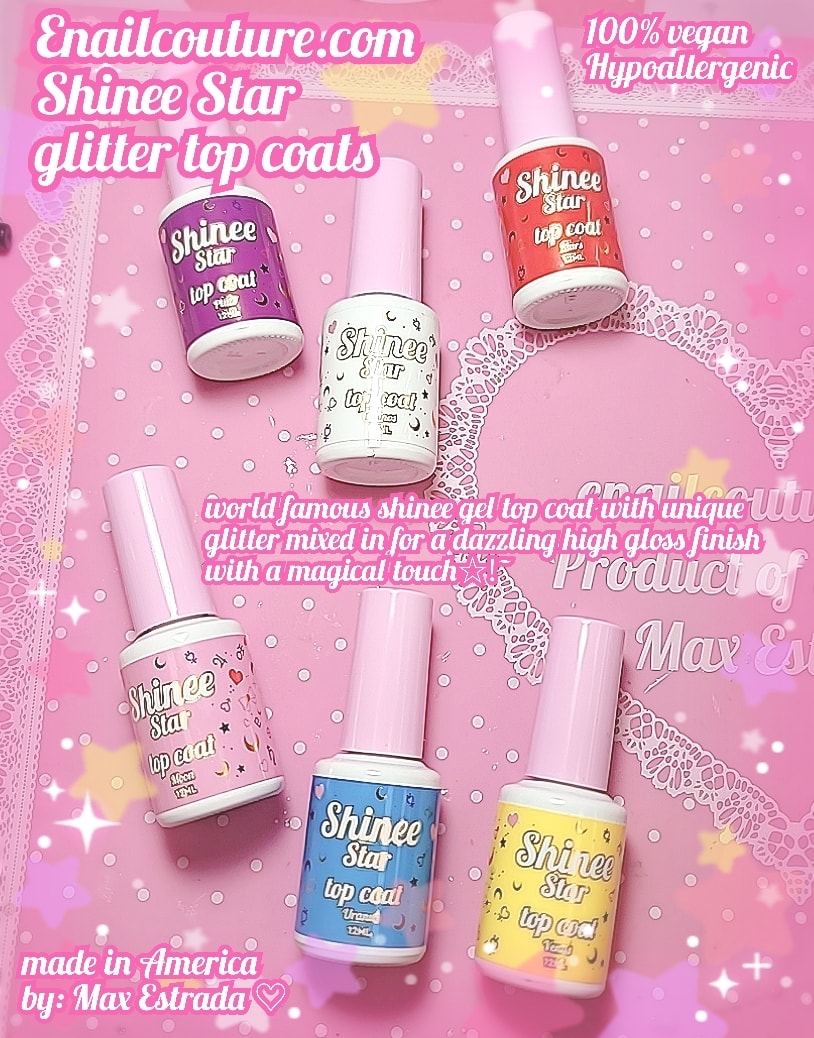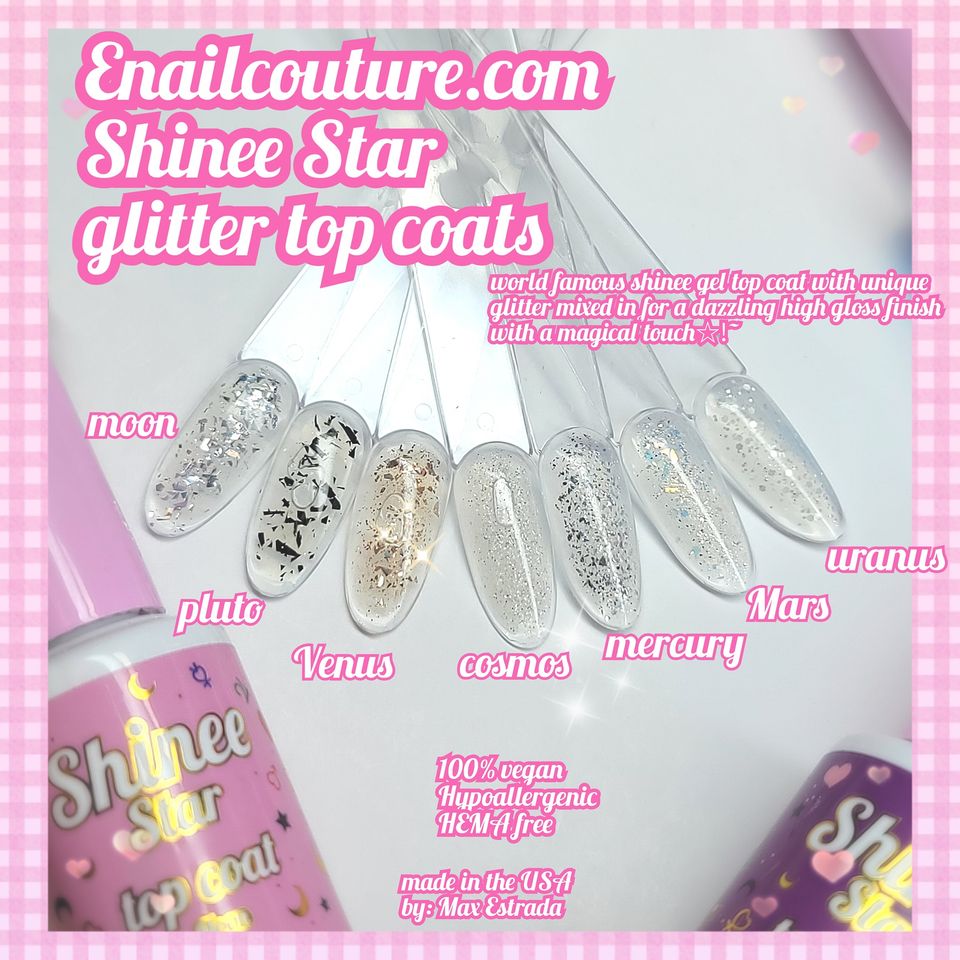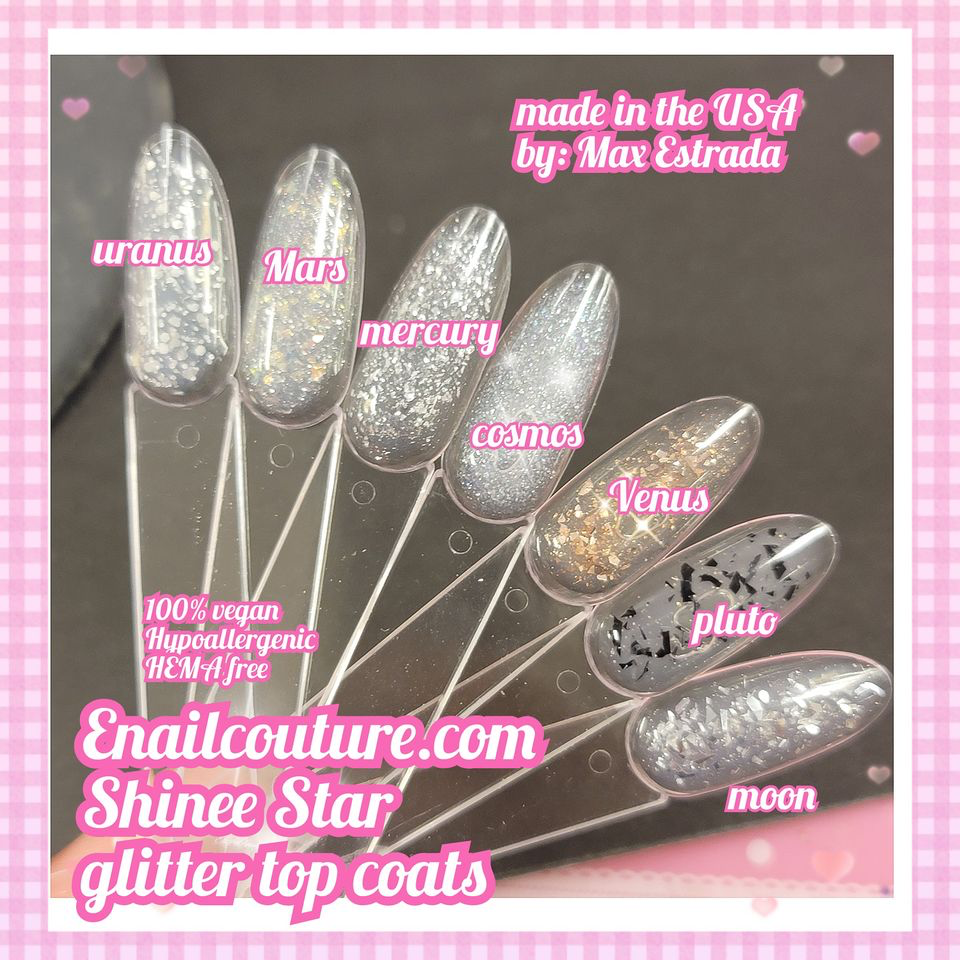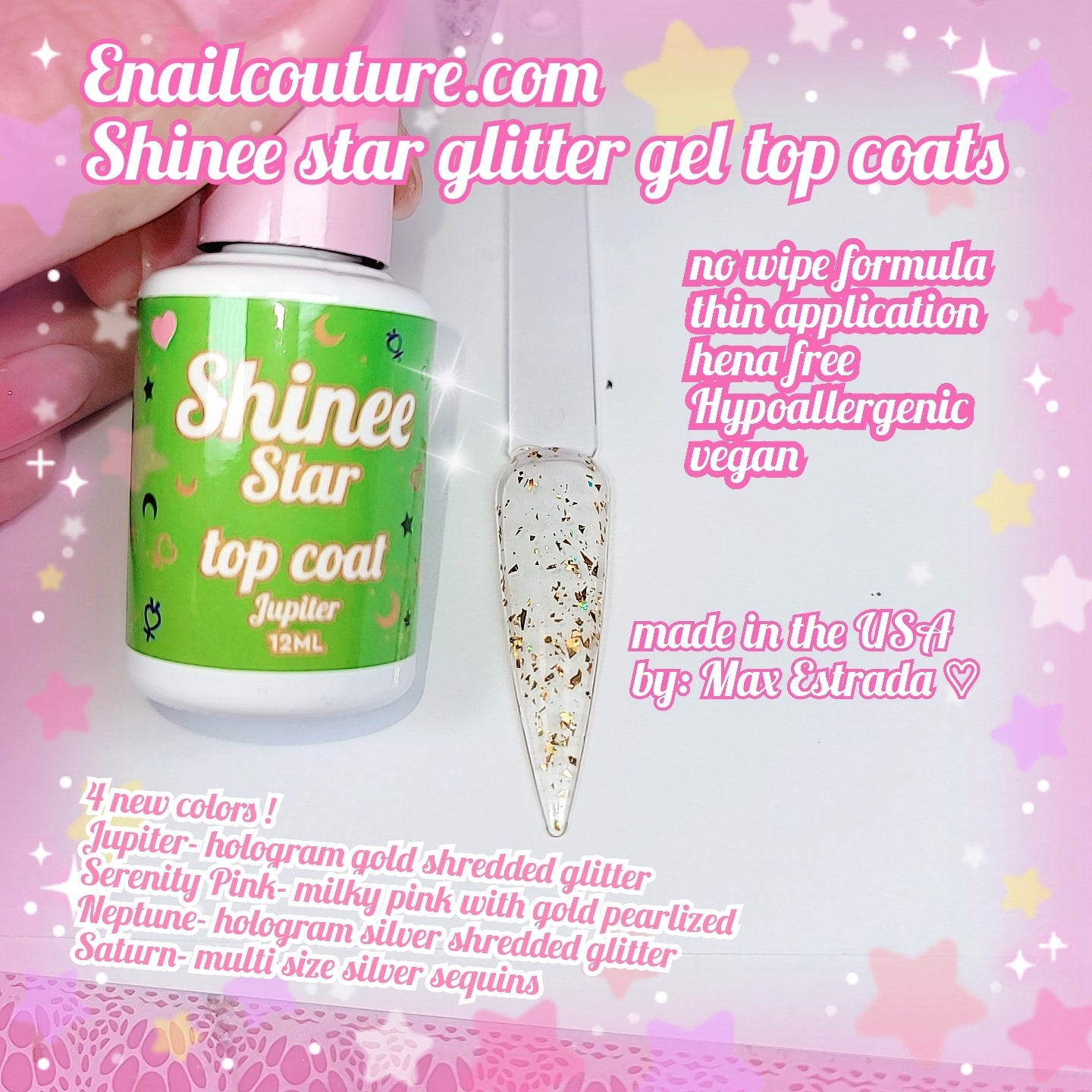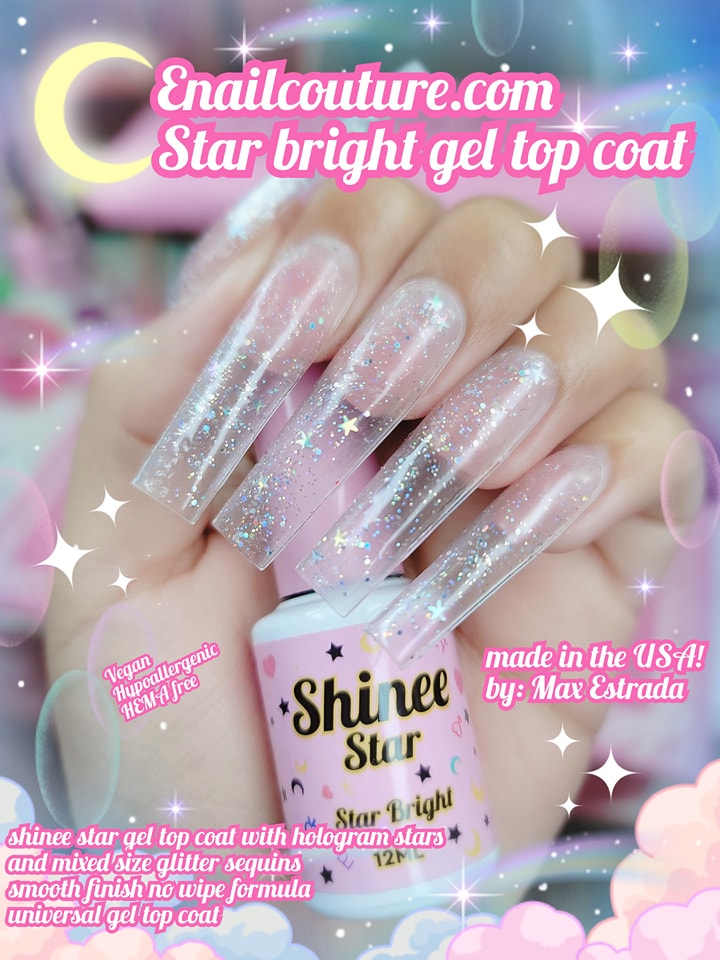 Shinee Star (Nail Polish Top Coat, Diamond Top Coat Gel Sparking Top Coat Nail Polish No Wipe Top Coat for Nail Art Decoration Nail Polish Top Coat Gel Nail Manicure Art DIY and Salon Use)
Enailcouture.com new Shinee Star top coat series!~ no wipe high gloss glitter top coats!~
About this item:
11 colors to choose from:
Uranus (pearl white sequins),
Venus (rose gold paper foil),
Pluto(black paper foil),
Mars (opal paper foil),
Mercury (silver foil & glitter )
Moon(silver paper foil),
Cosmos(diamonds like glitter) 
Neptune (hologram silver shredded glitter)
Jupiter (hologram gold shredded glitter)
Saturn(multi size silver sequins)
Serenity Pink(milky pink with gold pearl)
【Top Coat】 The diamond top coat maintains the good looks and effect of your nails after you finish your nail art design. It is suitable for all kinds of nail art decoration, whether acrylic or natural nail with visible effect. Compatible and working great with any other nail polish or gel, it dries fast and provides convenience and comfort during your daily use.

【Glitter & Shimmer】 The glitter top coat make your nails glimmer and reflect a glossy and glistening look in natural light. While under relatively dark or shade light condition, it coruscate glamour and shimmery on your nails. It is of wide range of applications and compatible with many kinds of nail polish, color gel and nail builder gel, making them look glitter and shine like a diamond. It is an excellent functional product that helps to keep your nails bright and eye-caching.

【Safe Ingredients】 The top coat is made of healthy ingredients, which is low odor, healthy and environmentally friendly. There are not any corrosive materials so that it will not do harms to our nails or skin. With safe ingredients, you can use without any worry.

【Professional or DIY】 The top coat is long-lasting and has strong adhesive. It is also easy to use and carry. It is suitable for any shape of nails. Professional nail artists or beginners can give their nails free reign. It can provide strong and flexible nail extension effects to create a stylish nail design anytime and anywhere.